Last Thursday I started Calling it Home's One Room Challenge. What this challenge entails is finishing a room/major house project within 6 weeks and sharing the process as you go! Since it's not a competition, I decided to tackle my office that is already about a  1/4 done. But, like many homeowners, I lost the gusto to finish the entire room (as you can see here).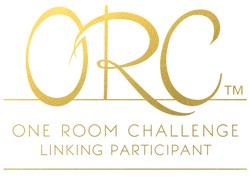 Today I'll recap what I finished about a month ago now and then discuss the details of what has to happen to get the other 3/4 of the office all the way done!
Here's where we're at…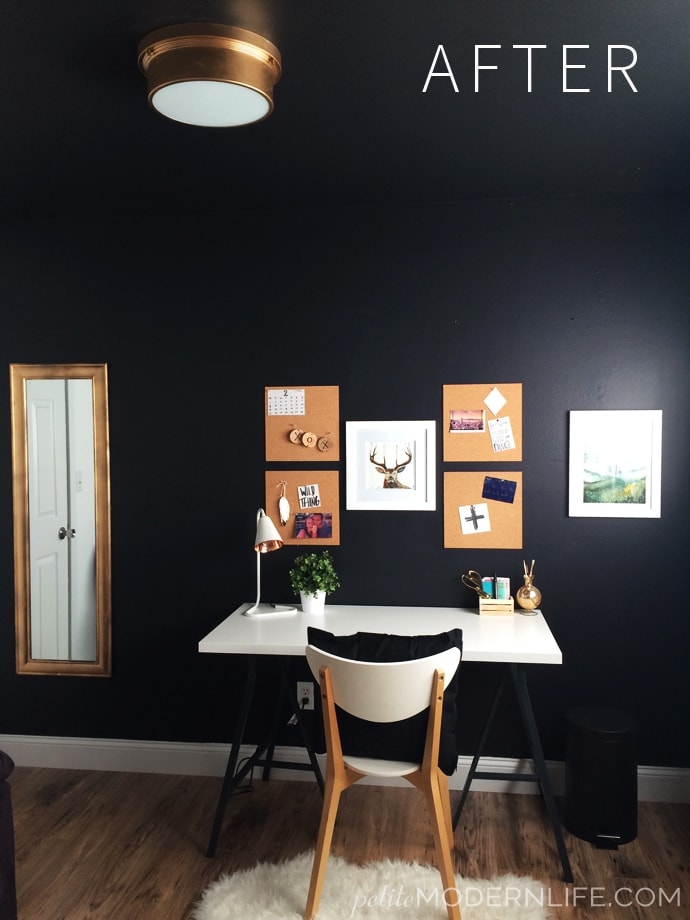 After painting the walls white, I went back and forth over my accent wall style. First it was faux white bricks, then it was planks, next it was peg boards, until finally I settled on something a little more simple/a little more dramatic: Valspar Kettle Black paint.
I settled on something a little more simple/a little more dramatic..
The first paint roll across the wall made me look around like, "Am I allowed to do this?!" But by the time I finished the area, I didn't hesitate to paint right up and over the ceiling too! It feels good to be a decorating daredevil sometimes…
Gold against the black was a must for me. I used Rub 'n Buff Antique Gold
and Design Master 24-Carat Pure Gold SprayPaint
on the mirror and ceiling light fixture to add some richness to the space. The Oxnard Ceiling Light
was only $46 at Home Depot (or Amazon) and came out looking like a fixture from a specialty store!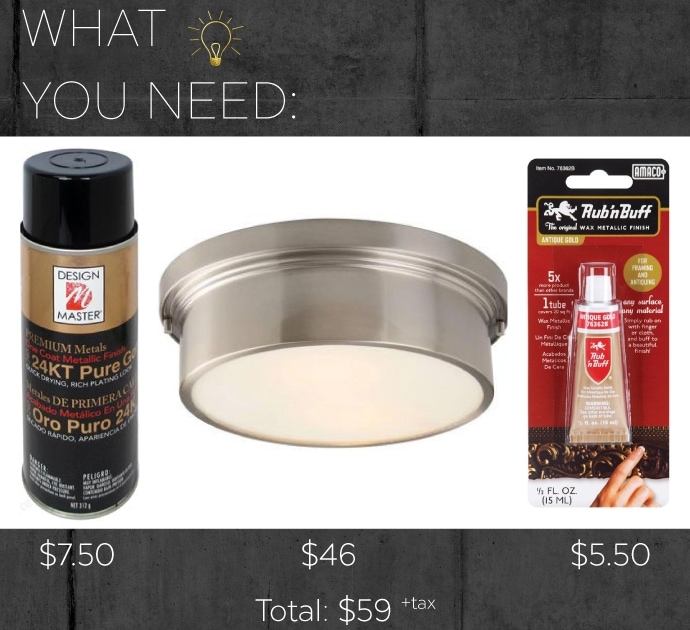 See more detailed instructions here…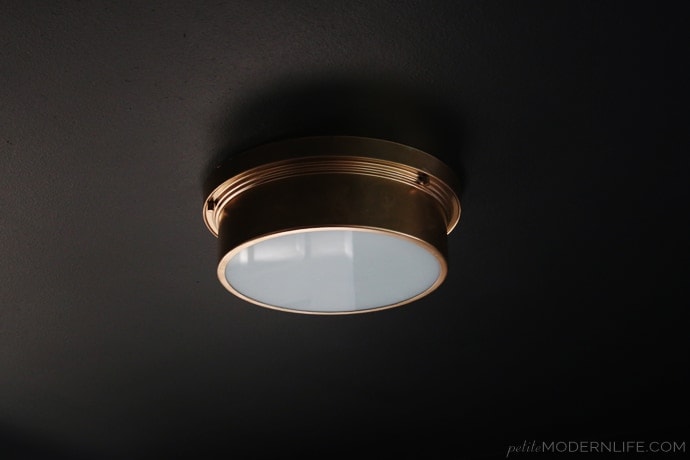 It's not the brightest light, but it does the job I need it to and looks good while doing it..
After researching desks a while back (see the post here) I settled on a simple desk made from just TWO Ikea goods! These trestle legs and simple white table top! It cost me $26! #score
Now that that half of the office is accomplished, I've been sketching out my plans for the other side of the room. Remember what that lookS (currently!) like?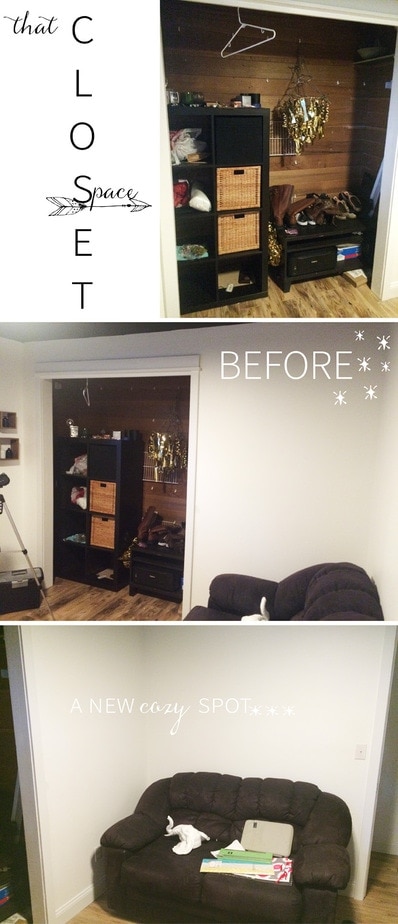 Yes…. There is some major work and organization planning to be done! My brains been going on all 4 cylinders of creativity, crazy, excited, and planning though, some I think we've got this!
Some awesome news?! I have a random 4 day weekend this coming week (my nanny family is out of town) AND I just won a $100 gift card to Home Depot and was gifted $50 to Anthropologie! Seriously the most perfect timing to help me finish this makeover in a budget minded way. Add a Friday date to Ikea with my sweetest crafting friend makes for a week to get things rolling!
Be sure to check back next Thursday for week 3 of the One Room Challenge (ORC) where I'll be discussing the prompt, "have you encountered any setbacks? Any happy accidents?"
… And if you've learned anything about my DIY/decor ways, I'll probably have a decent list to disclose!
Thanks for following along with my office makeover challenge!
See the other weeks here!
Thursdays, April 2nd (week 1) – Introduced the office makeover and plans! 
Thursday, April 9th (week 2) – Showed my black, white, and gold progress in the office!
Thursday, April 16th (week 3) – Talking about my setbacks and "happy accidents."
Thursday, April 23rd (week 4) – Sharing how it's going while feeling the time crunch!
Thursday, April 30th (week 5) – Did I revise my plan? We shall find out….
Thursday, May 7th (week 6) – The Finale – Photo-op time!