Do you want to add jaw dropping character and homeowner joy to your house? You might consider adding a cozy European style sunroom living room addition! Since living here we've discovered that Germans are lovers of natural light and hygge. These sunroom living room additions are everywhere! See some more at the end of this post!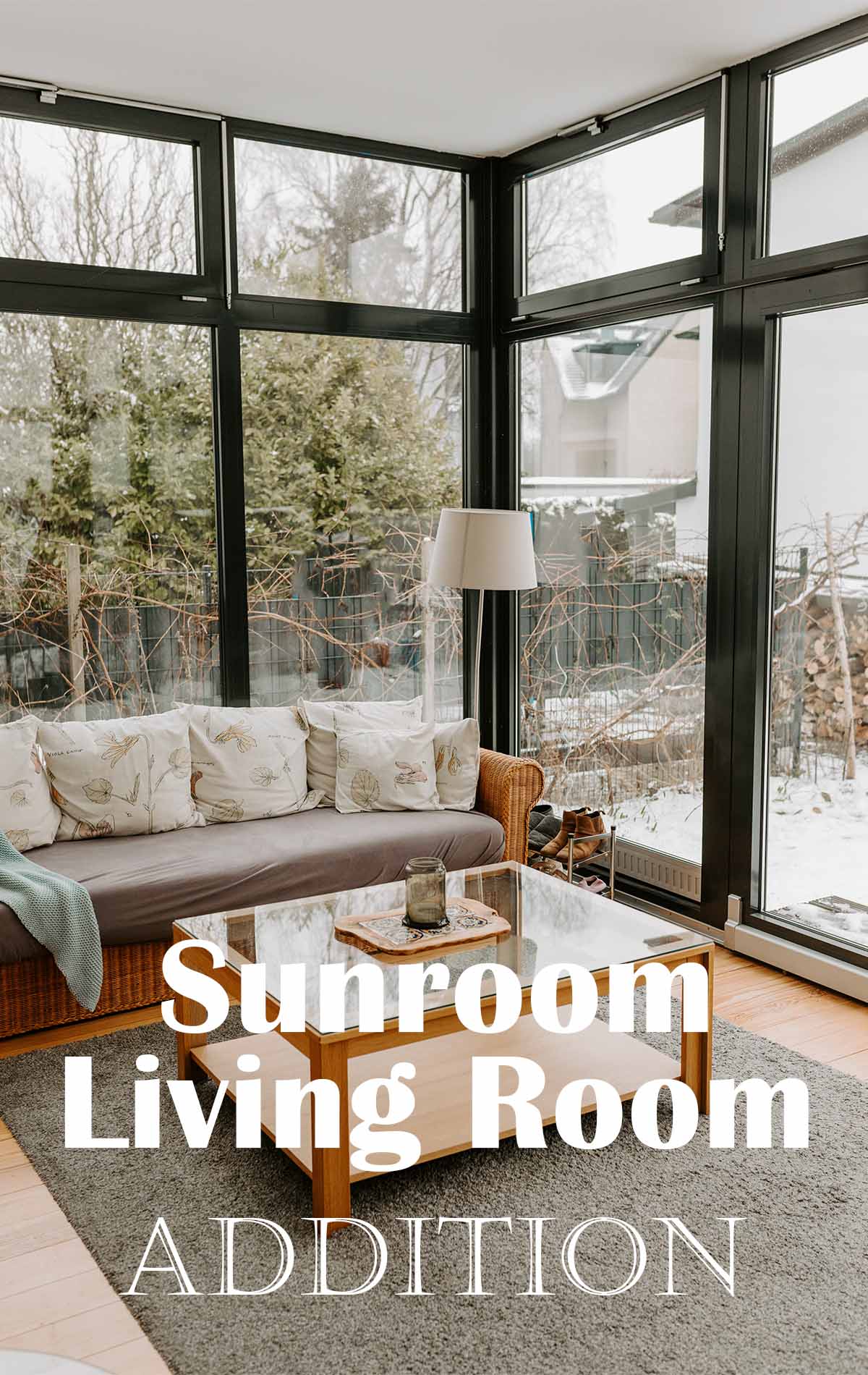 The sunroom living room addition on our furnished German rental was a high selling point for us! As a lover of natural light I thrive in this airy room where we can play, relax, stare outside, and warm up by the wood stove fire. We're so lucky to have scored this place!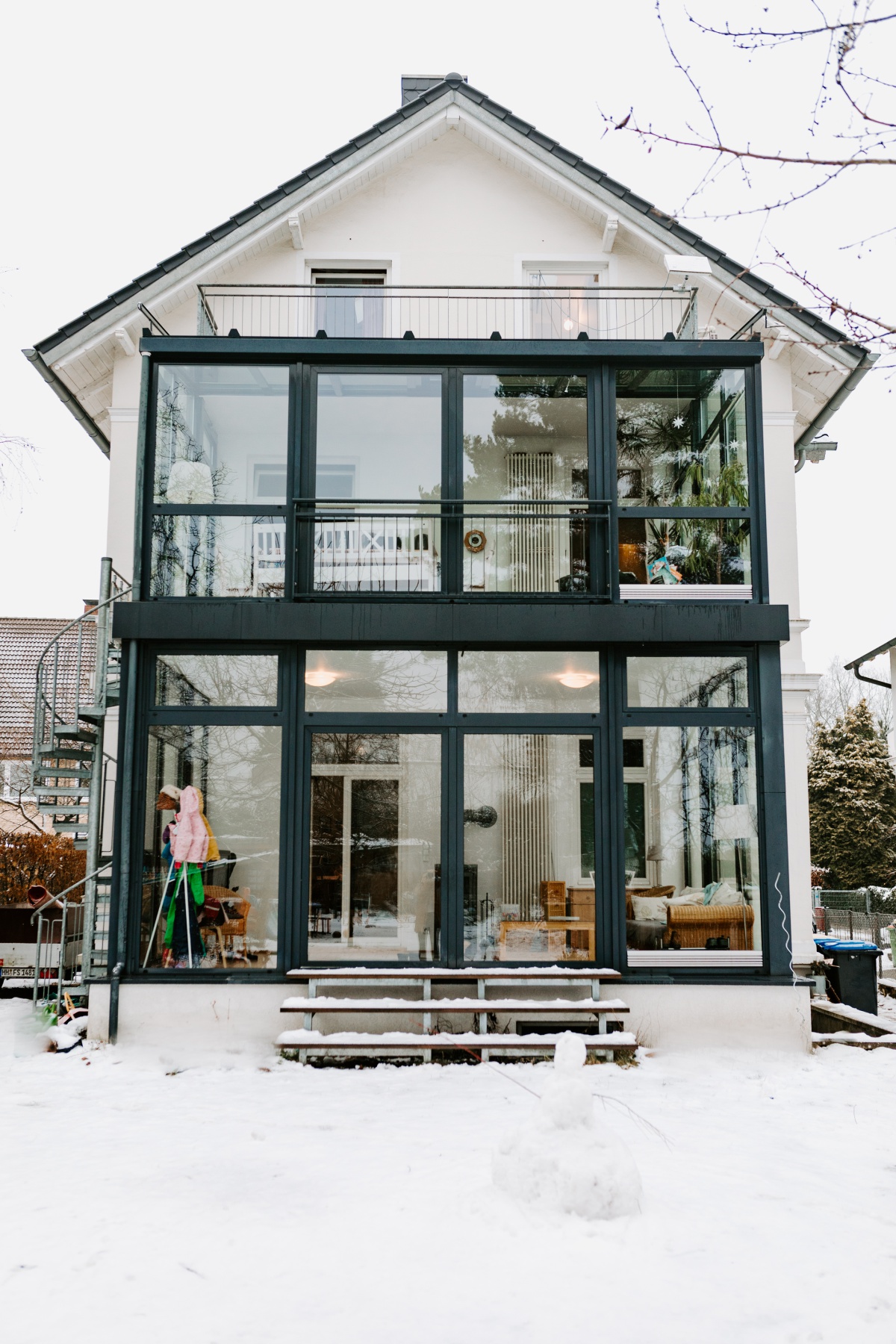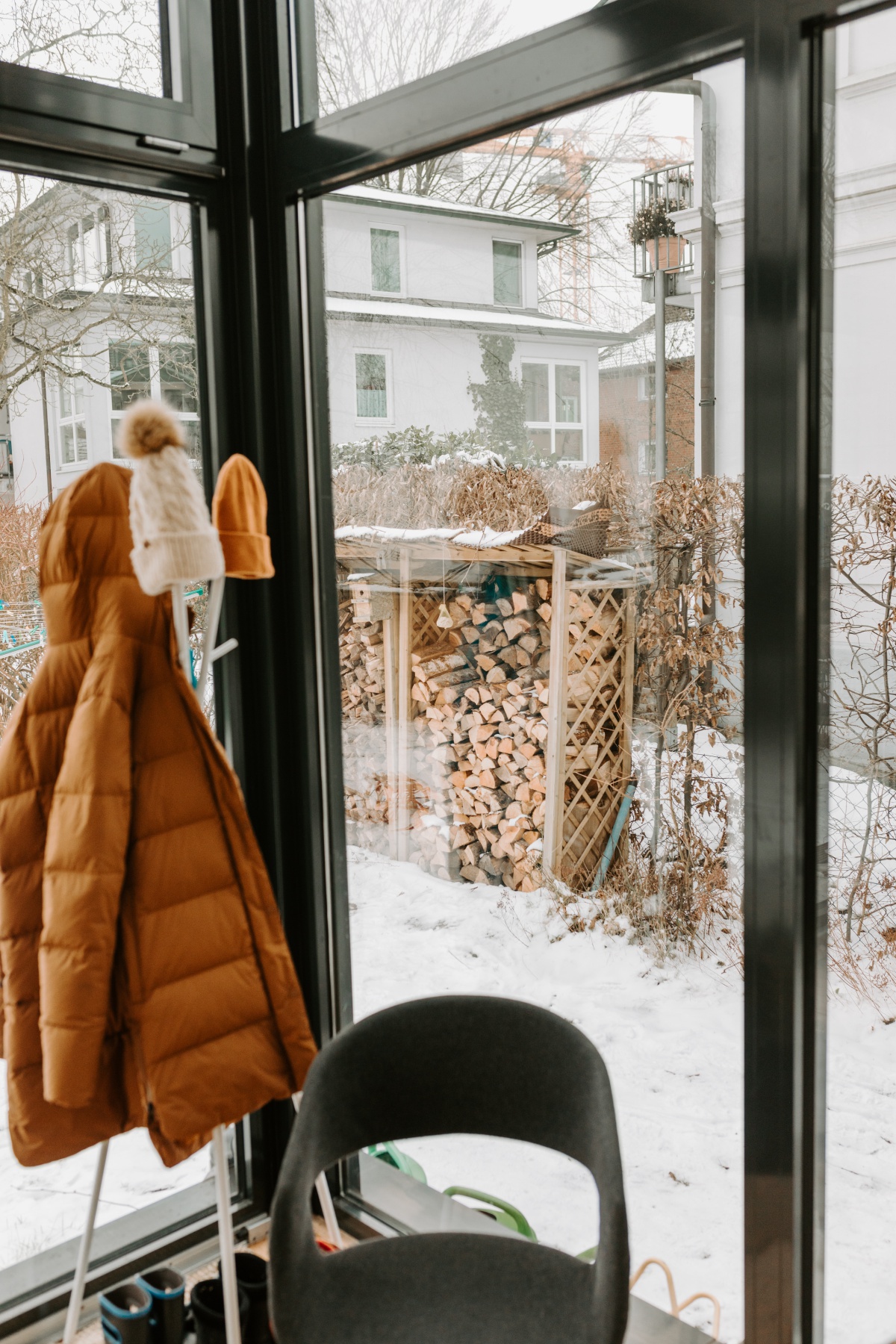 The owners of the house put the addition on soon after buying it back in 2004. They extended the foundation and built a two story sunroom living room addition outside of the normal living space. This sunroom addition increased the house to 950 square feet of living space, making it the perfect size for our family 4 right now.

We love having a separate room from the kitchen where the kids can play or watch TV. Since the doors to the main living space are the original exterior doors, they're super thick and SOUND PROOF. Haha SCORE! This is ideal for blocking out the kids on their especially noisy days! 🤪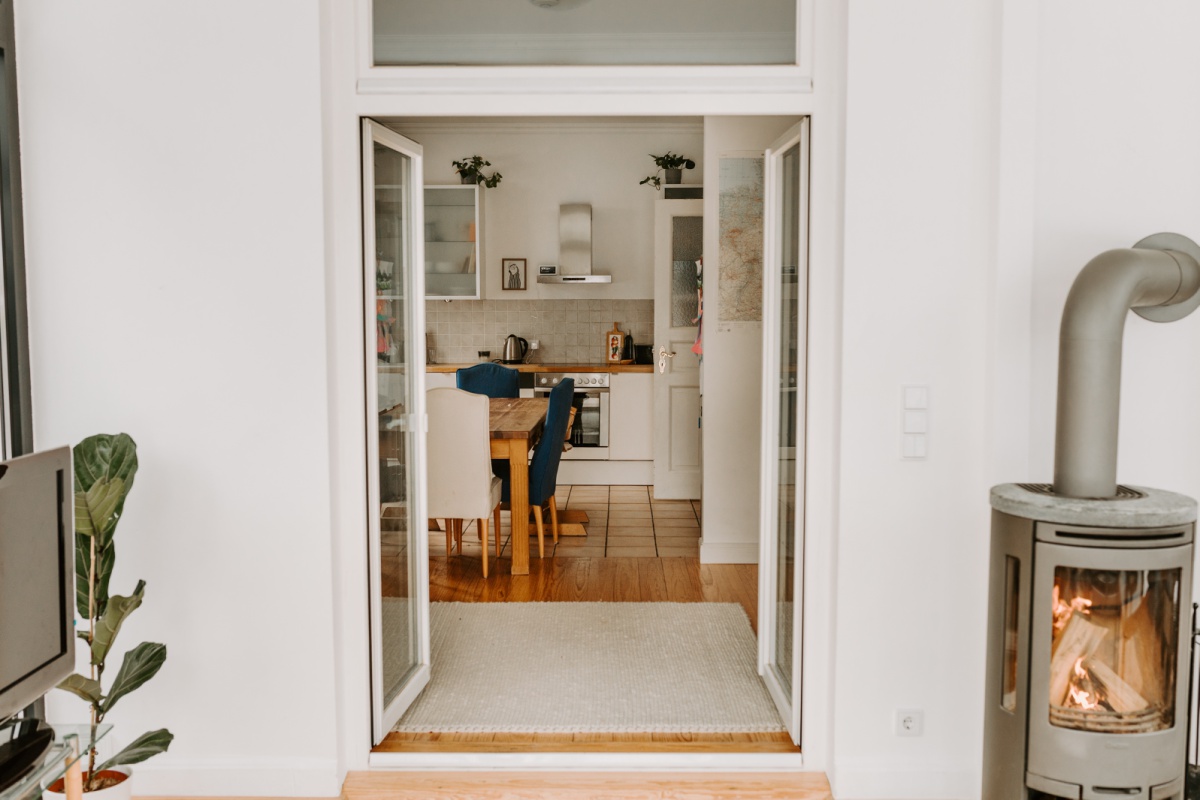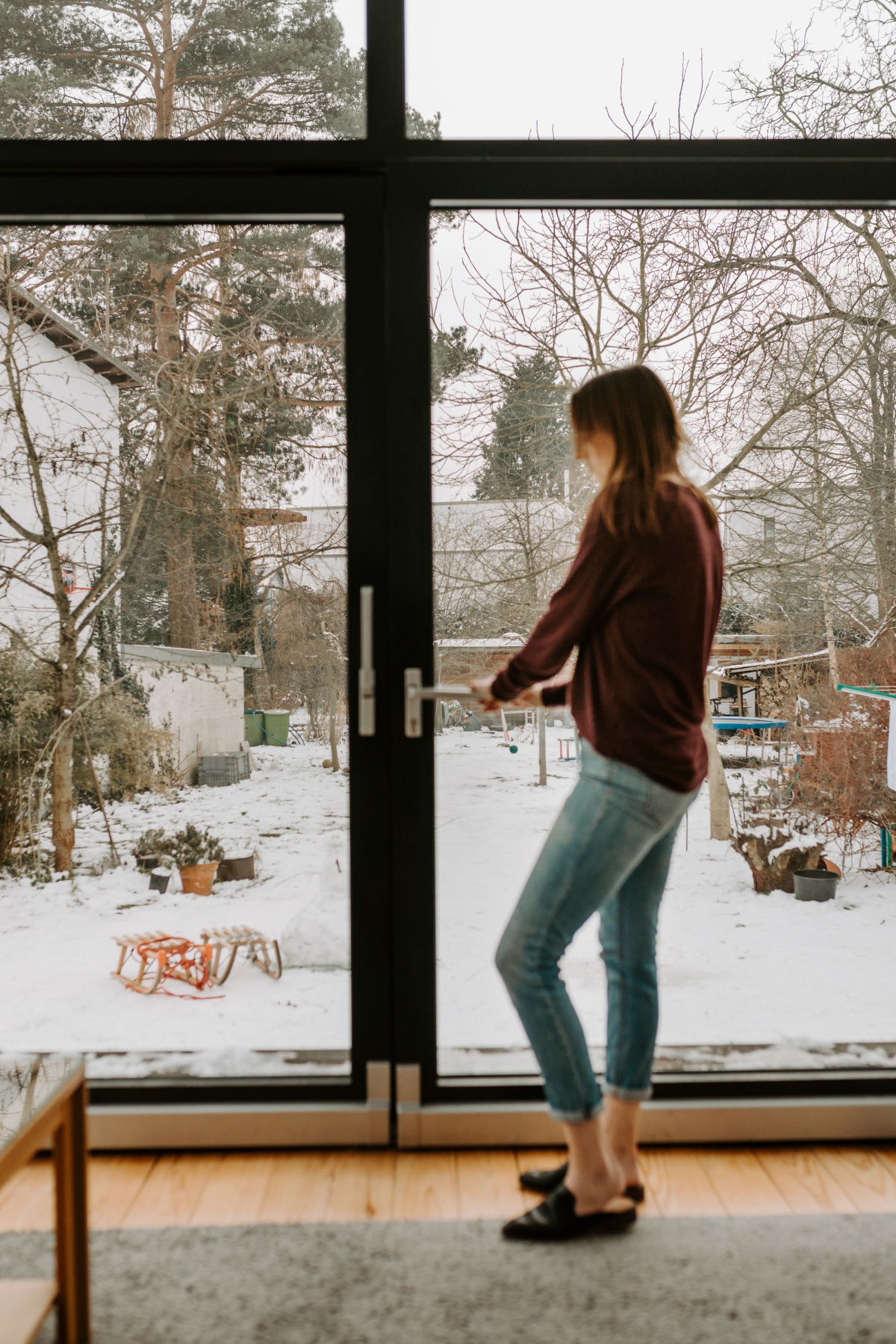 Shop the outfit

Which brings up the debate of having an open floor plan vs. a separated floor plan. We don't think there is a right answer to that. I personally love being able to communicate from the kitchen and have all the sunlight from living room windows flow through.
In our build, we added a large recreation room for the kids to go nuts in. And yes, it has a door to shut out the noise 😁.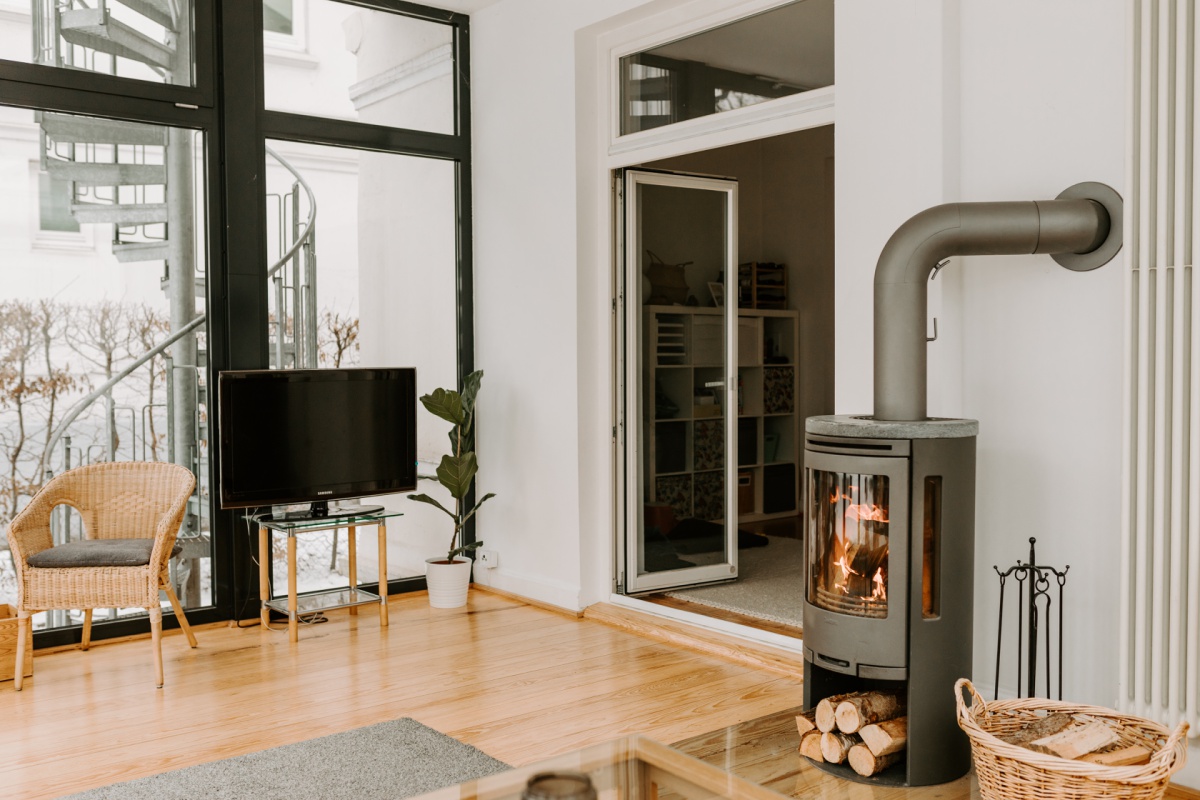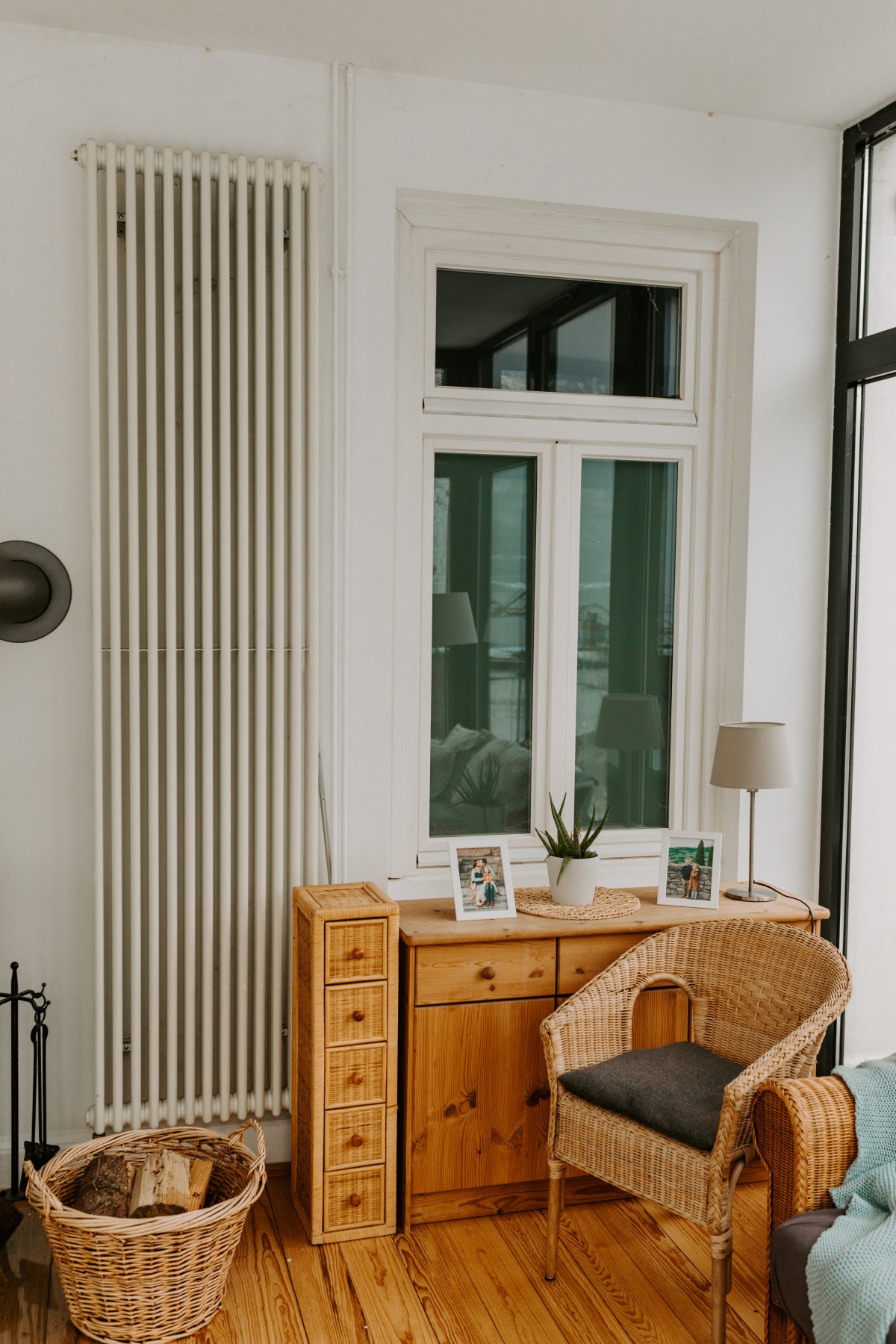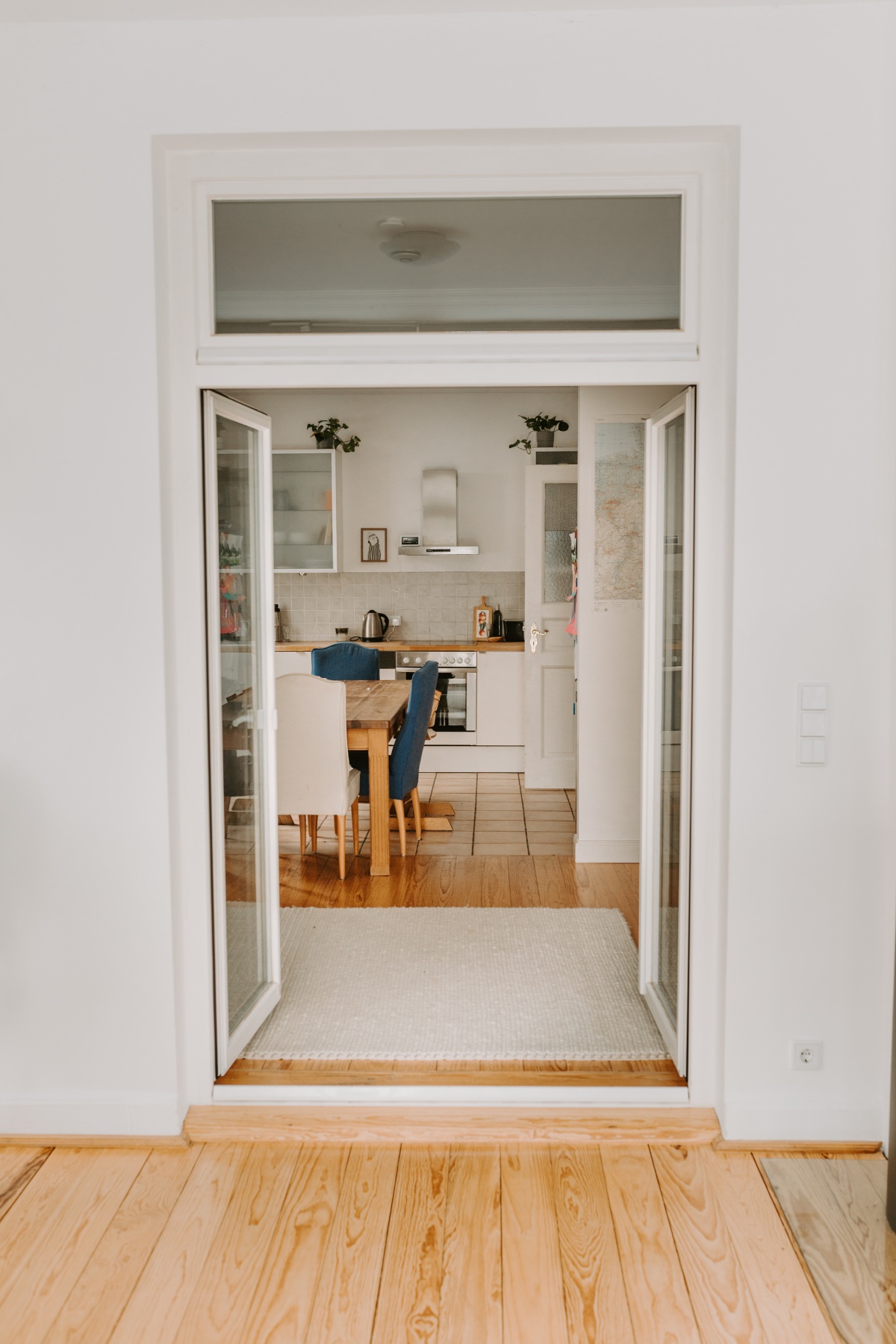 The exterior doors, the ones to the kitchen included, hinge open at an angle and then slide out to create a huge opening. This is fabulous in the warmer months where we open it all day extending our house into the garden. (Did you know they call yards here gardens?) You'll often catch us laying on the rug in the sun dozing off. It get's me every time in those spring months!
There are 6 windows that open and close at an angle on the top of the room. These allow a great cross breeze when it's hot out. I should note that on the hottest summer days we completely shut off the room from inside the house because it gets HOT. There are also no window screens here in Germany! I don't think it's a very European concept!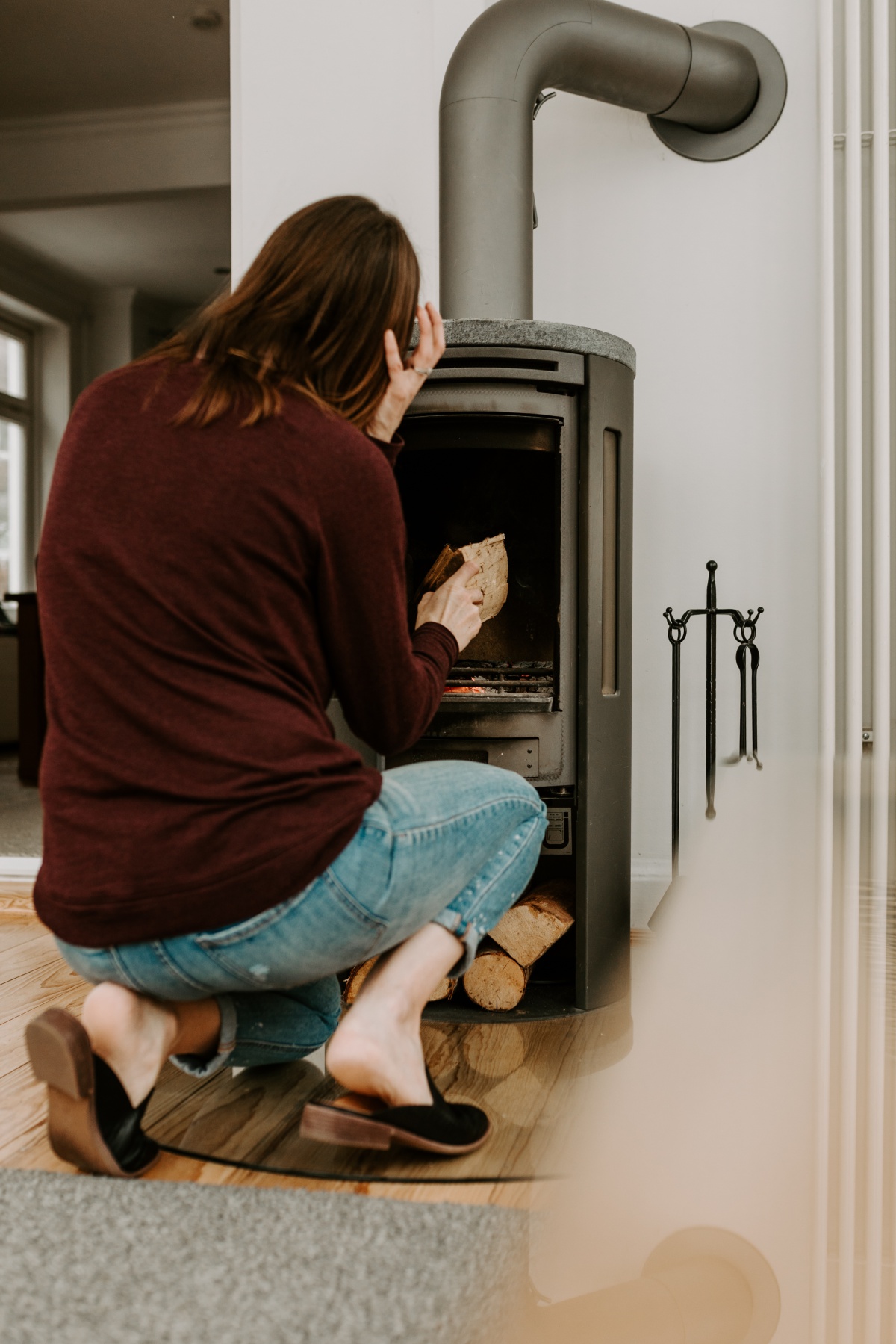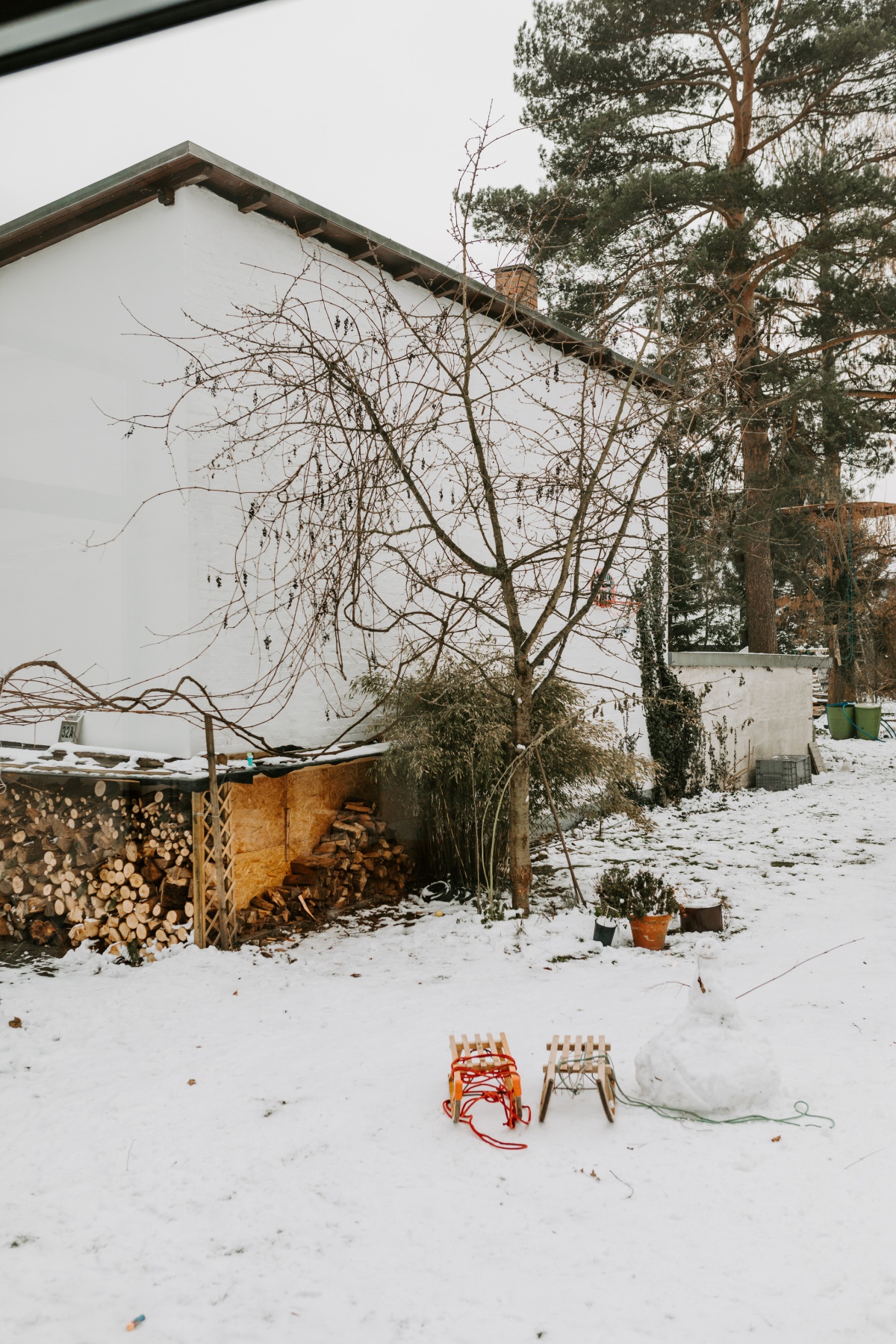 In winter, with snow on the ground and a fire in the stove, it is a slice of heaven! The stove is a wood burning stove with soapstone accents made by Contura. It's so pretty and functional. Our landlords have a slightly large version of the stove upstairs and the hygge factor is 😍.
The first winter we spent here we didn't light the fire while the kids were awake. Now that they're 3.5 and 5 and more aware of the stove, we can burn it anytime of the day without fear of them getting burned. They love cozying up on the ground to warm up after playing outside! And I feel quite accomplished anytime I get a good fire going if I do say so myself. 😂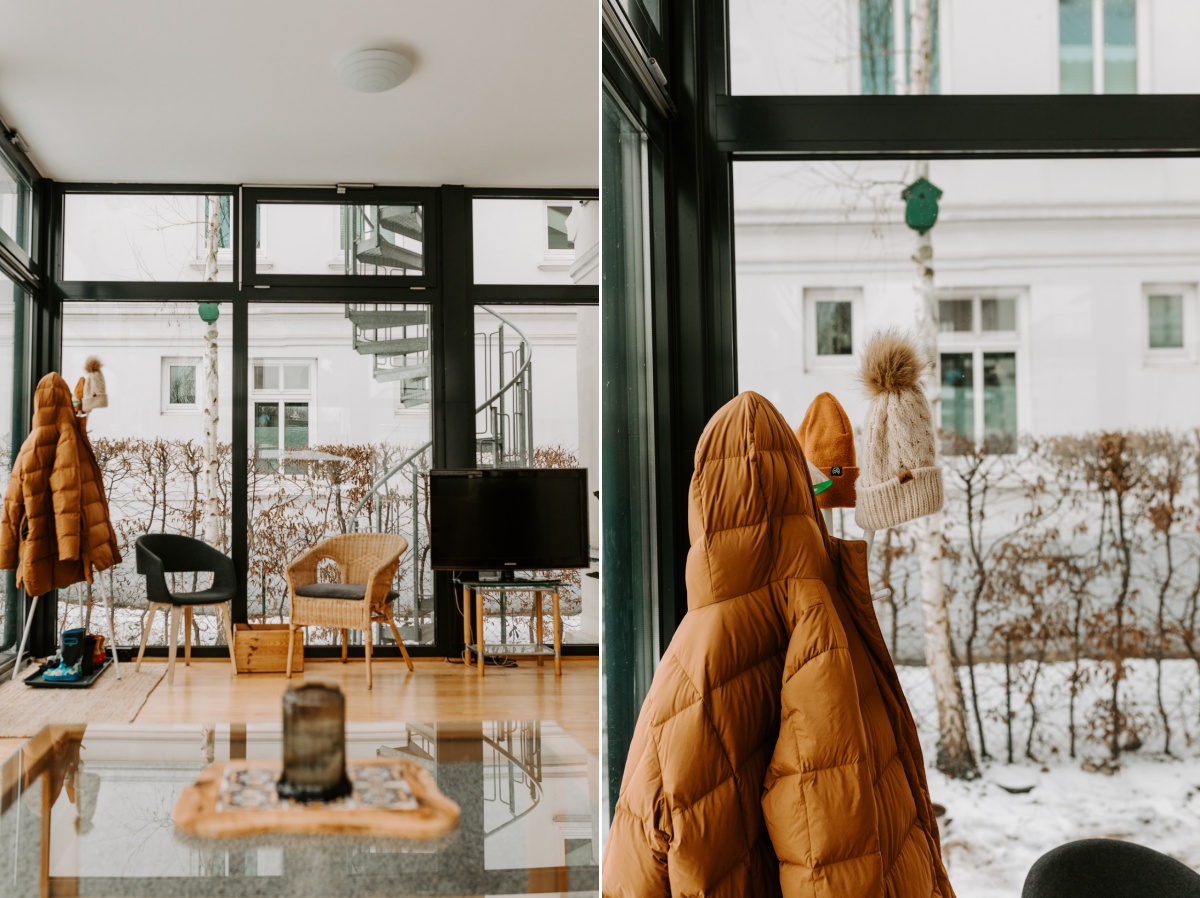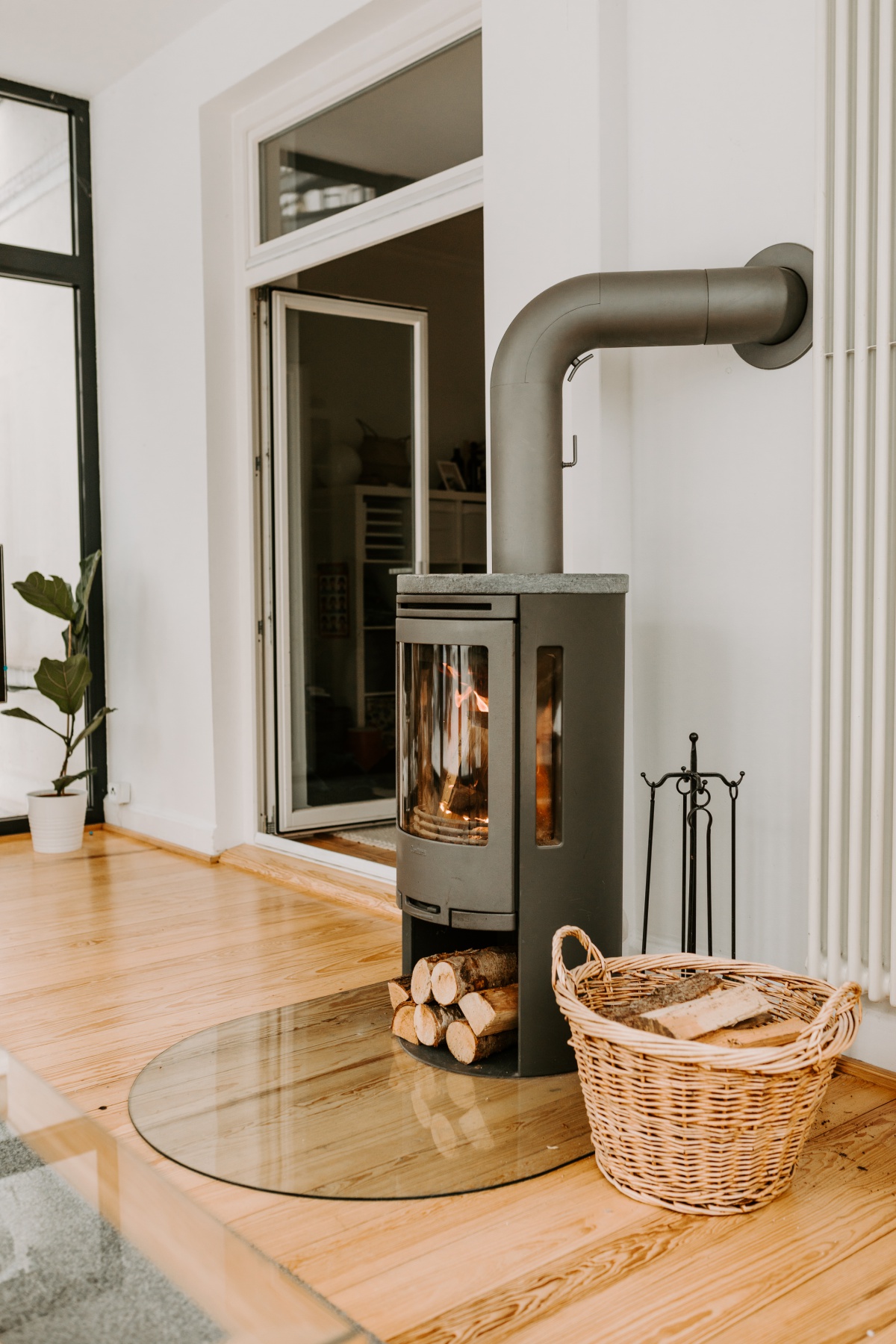 Huge shoutout to our amazing landlords for not only having a stove in the lower flat, but also for providing all the fire wood we need for it! You wouldn't think there would be a lot of firewood in Germany, but our landlords are always bringing in new loads to cut and dry. Most comes from homes that are clearing a tree or big branches.
Here are some more sunroom living room additions I've seen on my walks in the neighborhood! So fun to soak up these architectural gems while here. See more from this walk here.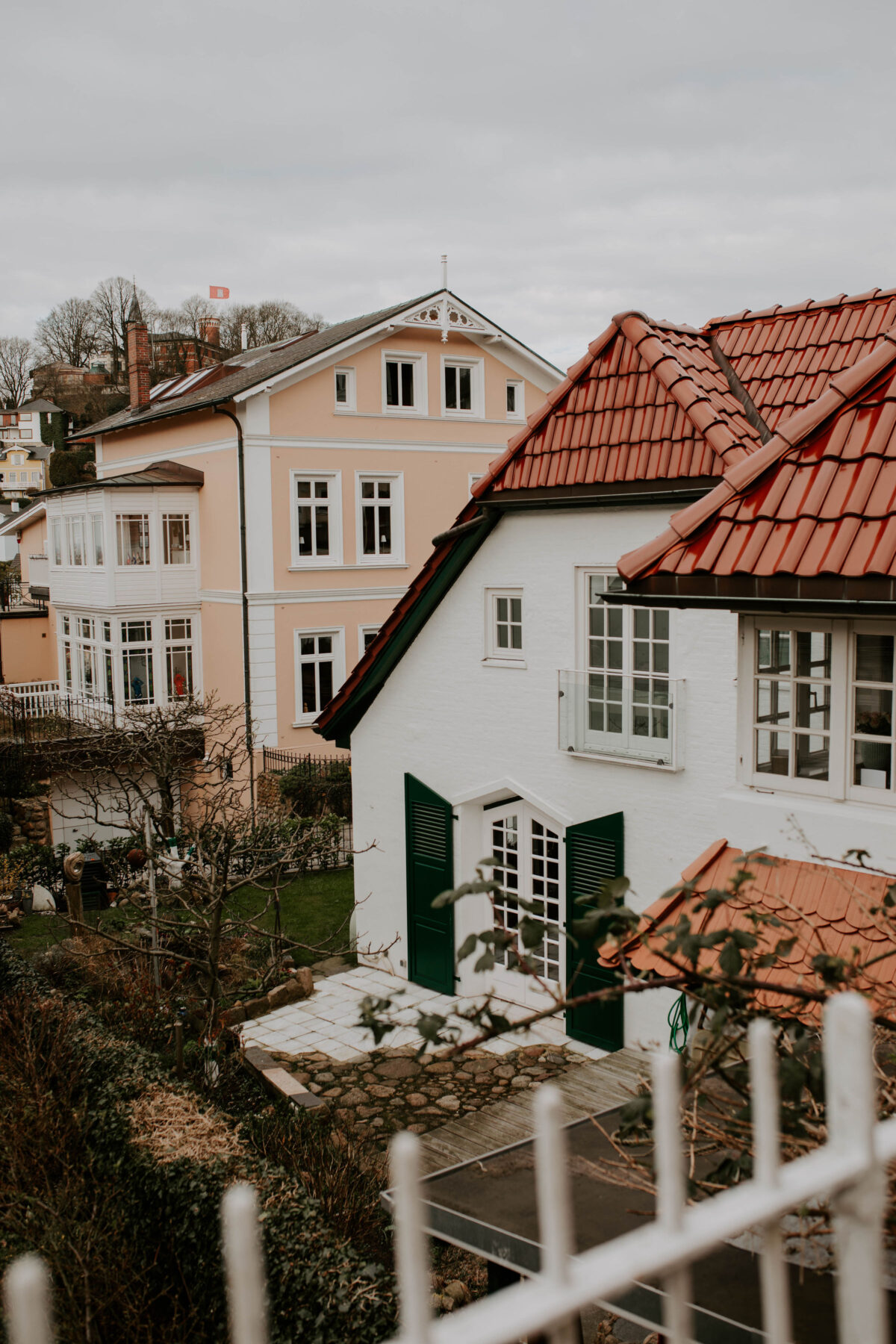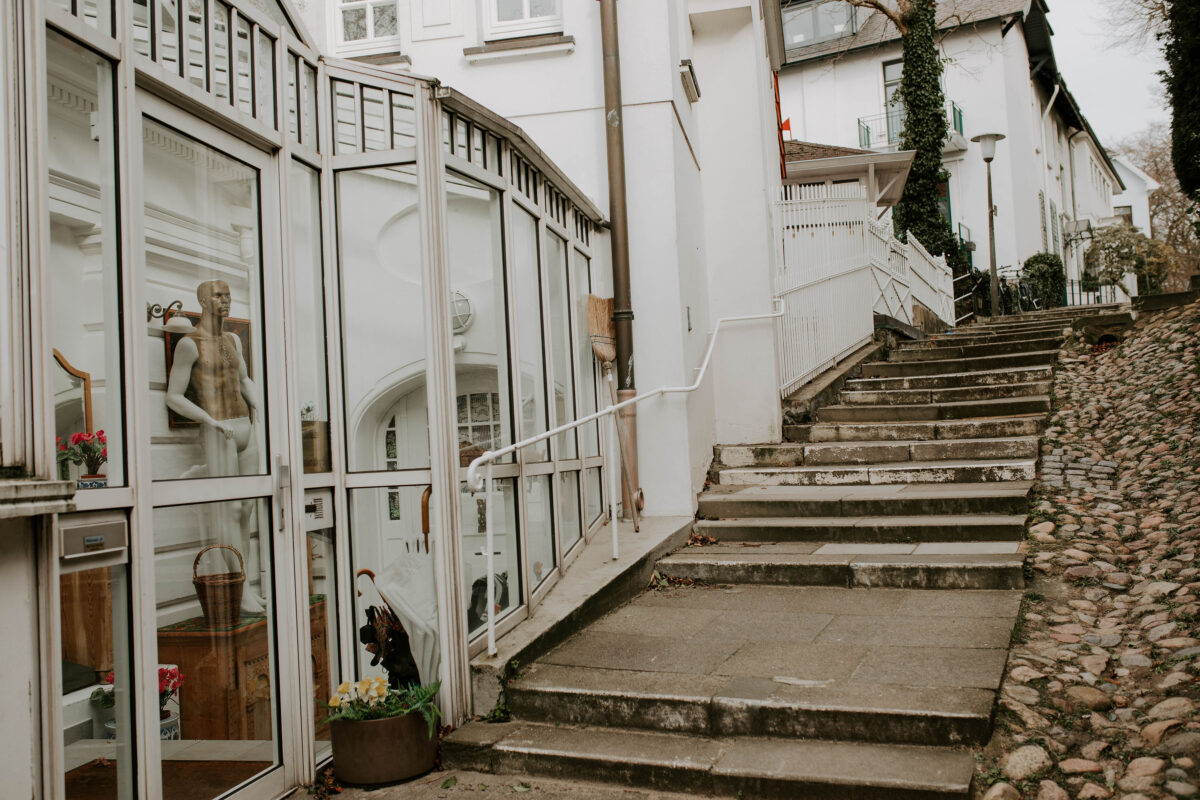 So what do you think? Would you add a sunroom living room addition to your house if you could? What else would you do with this space? The possibilities are many and none bad.
xoxo Karisa