I've received quite a few questions about the laminate floors we put in 6 months ago. I want share why we chose laminate floors as well as share some pictures of our floors (Bruce/Armstrong Reclaimed American Chestnut) in different lighting as retailer pictures are so limited are hard to get a feel for.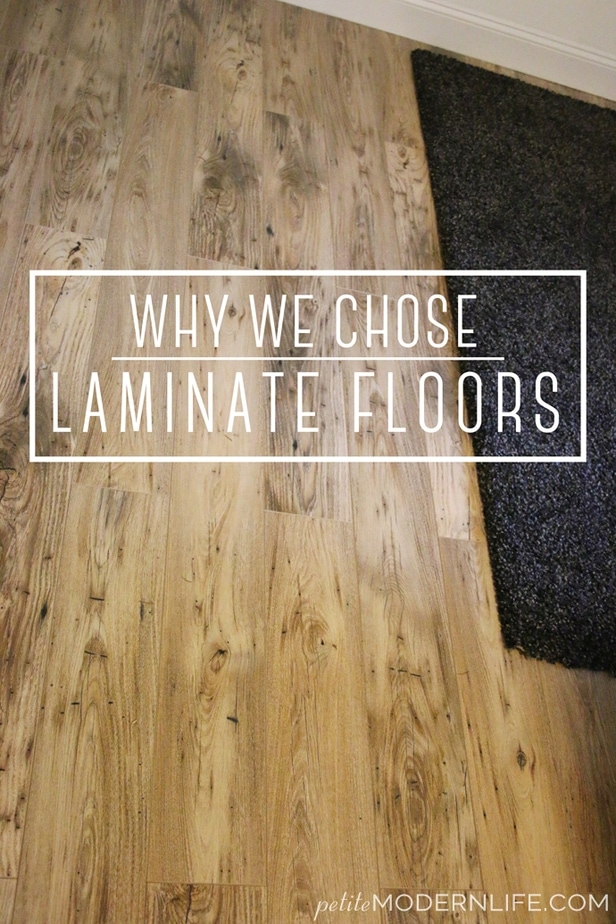 When we started looking at floors for our house the first factor was money. It's easy to get excited about beautiful hardwood floors and forget to multiply the price tag by the amount of square feet you plan on putting in. $7 per square foot for 1200 square foot of house will put you back $8,400 dollars. If that's in your budget that's great! For us even $4 per square foot was outside of our budget. So agree on a price and narrow your selection from there!
Agree on a price and narrow your selection from there!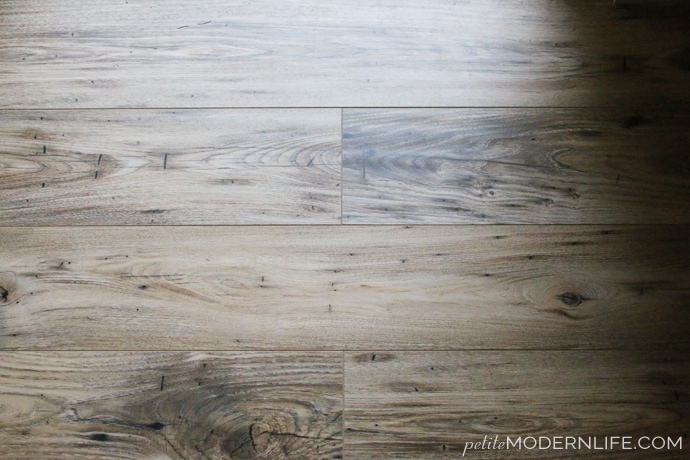 When it became clear what price range we were looking at (about $2-3.50 square foot) the majority of our options fell in the laminate hardwood selection. Then we spent A LOT OF TIME in Home Depot and Lowes staring at the floor section. We started with wanting dark, but realized how dark that would make our kitchens. When we looked at the light selections, we really wanted to stay away from yellow and orange tints in their extremes.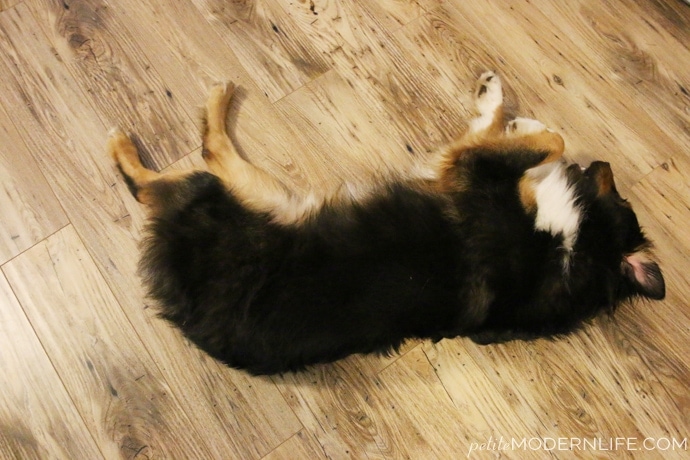 The laminate hardwood is a great product. It comes in various thicknesses just like real hardwood. We wanted to find a thick option for durability. Most laminate hardwood are of the floating click and lock variety. This was easy to do on our own, saving major installation costs!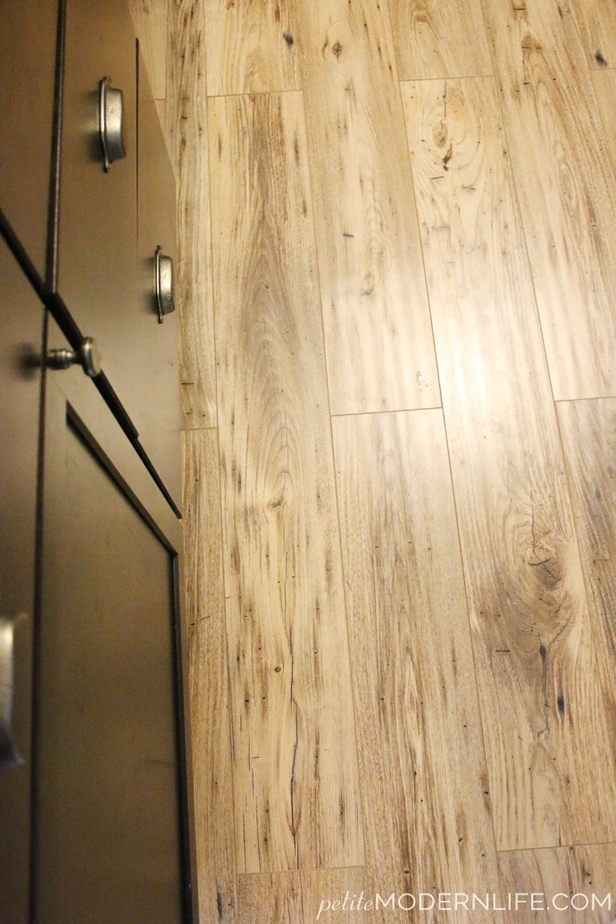 Some also come with a pad already attached. We went with a floor that didn't and bought the best pad for cushioned walking and padded sound.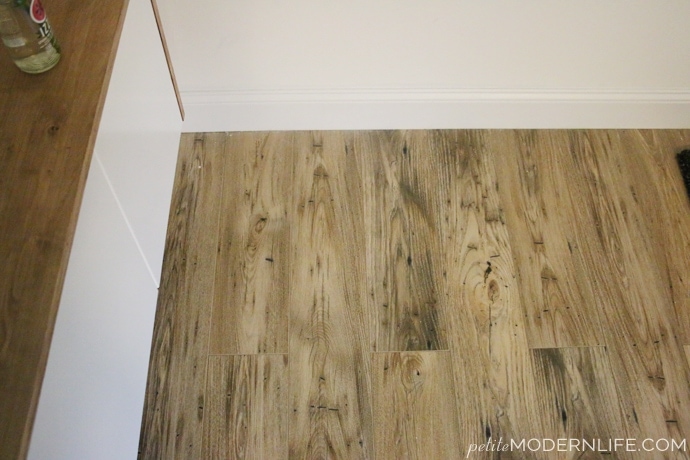 As for durability, we have put these to the test! Furniture has been slid across it, things have (regrettably) crashed upon it, and animals regularly are causing chaos about it. No dents or scratches to date!
Cleaning them is very simple! Ours in particular have enough color variations that they hide dirt and fur well in between sweepings + vacuuming. I mop them about once a month with Method Wood for Good Squirt + Mop Wood Floor Cleaner in Almond
. I literally just take a damp rag, hook it onto my Swiffer, squirt this amazing stuff as I go and it looks + smells amazing! I don't use a lot of water so I don't need to dry as I which makes mopping a breeze.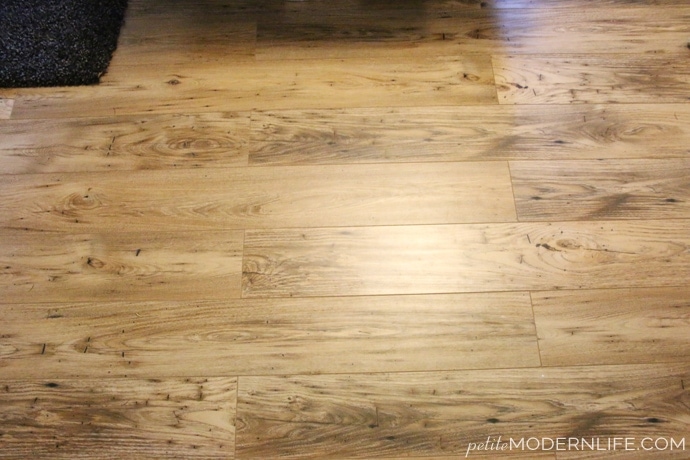 The other thing I love about these floors are the "handscraped" ridges, the micro edges (the grooves in between the planks), and the generous width of the planks themselves. Definitely a unique look that has made us very happy!
I hope these details and pictures can help you on your quest for floors! We took almost a month to decide what we wanted and bought them from Home Depot (though I've known great floors and happy customers of Lumber Liquidators too!) If you have any questions please ask below!