How do you feel about a DIY Valentine's Day gift this year that might actually be free, gender neutral, and a permanent house decoration? I thought it was a great idea and came up with DIY Valentine logs + candle holders.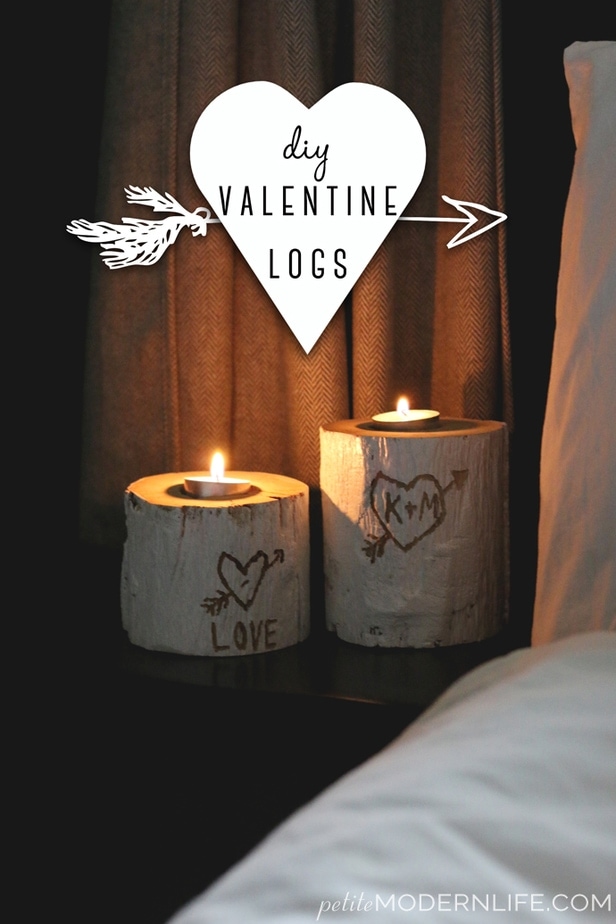 I've always gawked white painted logs in houses, so I decided to make some on a smaller scale and with their wood top still showing.
Here's what you need:
A dry log
A saw (hand saw if your hardcore, a Miter Saw if you have one)
A drill bit the size of your candle (tea candles are about 1.5 inches)
White paint + a brush
Dremel or carving utensil (knife?!)
A piece of sandpaper
Tea candle
I had all of these things on hand so this project was FREE! (Amazing when that happens…) The process was very easy too. No real skills needed. Take your log and cut it to your desired height with your miter saw.
Then, what I did, was use my miter saw to cut off the crumbling edges of my log so I could have a clean surface to paint. This gets pretty dusty so be sure to have on eye protection and a mask (Earmuffs
are nice too).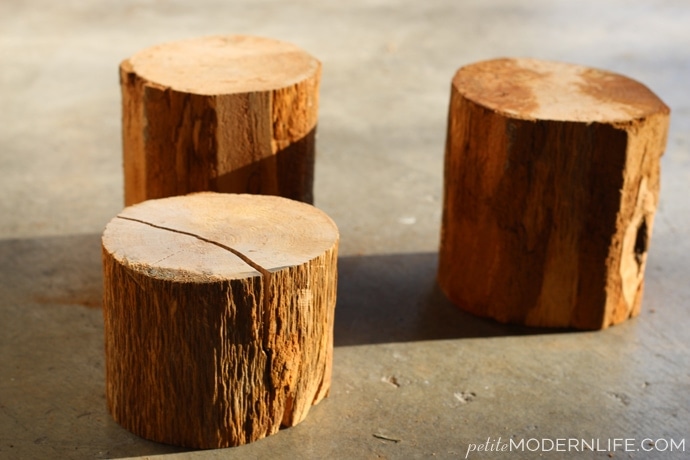 Once they are nicely shaven, use your drill bit to cut your hole for your tea candle. You'll see I didn't have the matching size bit for the hole, but I made do with what I had.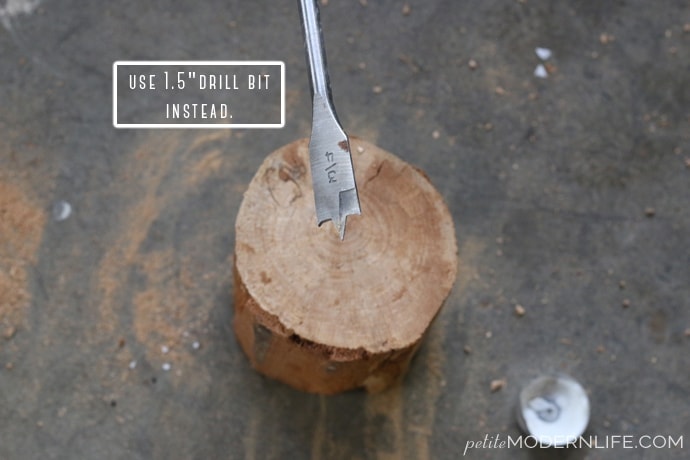 Once my hole was drilled I used my Dremel 4000
 sanding piece to smooth out the edges (and in my case, expand my hole a little! (I just got this Dremel for Christmas, and it has been really fun to experiment with! A great Valentines gift for that crafty someone…)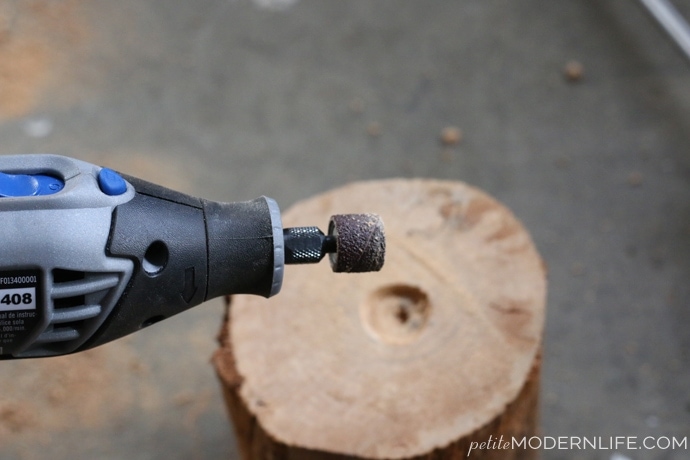 Once your tea candle fits right, it's time to slap some paint on the sides.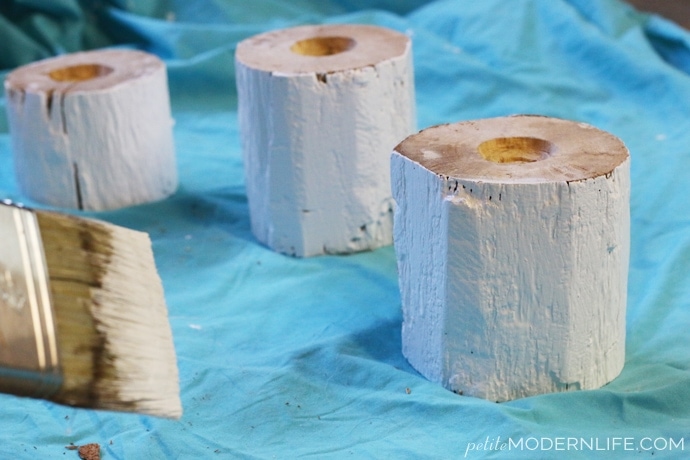 After it has dried, use your carving tool, I used my Dremel with the (I think) high speed cutter attachment, to carve some lovey dovey things into my candle holders.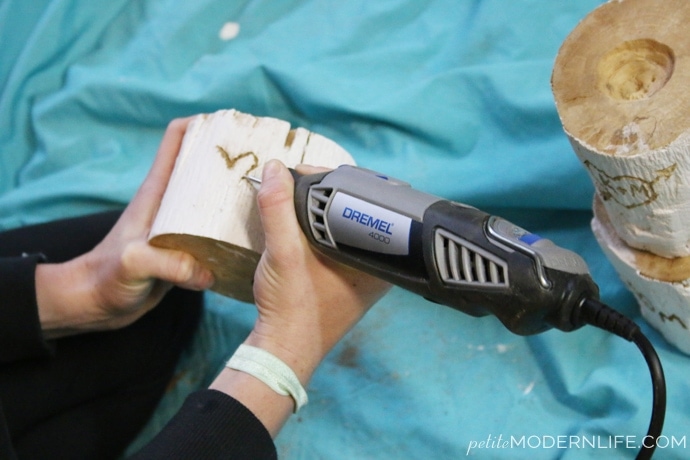 Here's how my three turned out.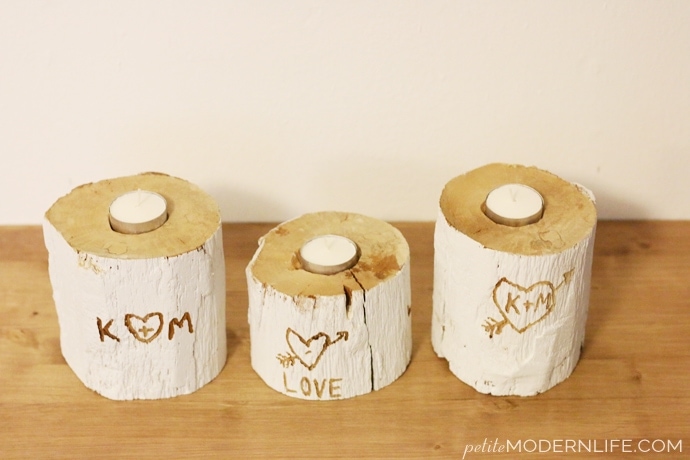 Now you just need to position them properly with a serving of truffles for a romantic evening…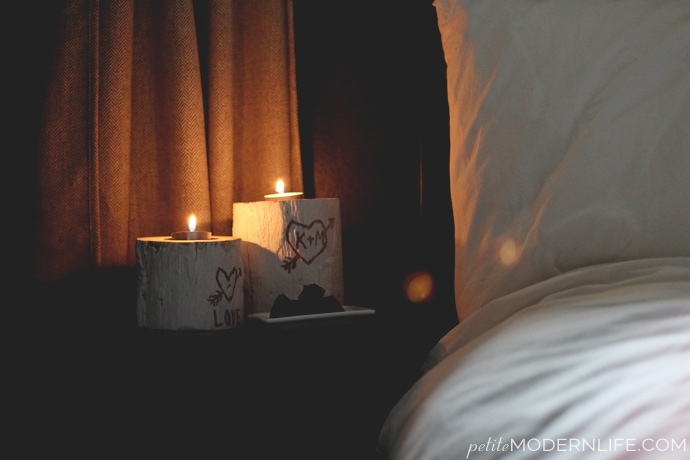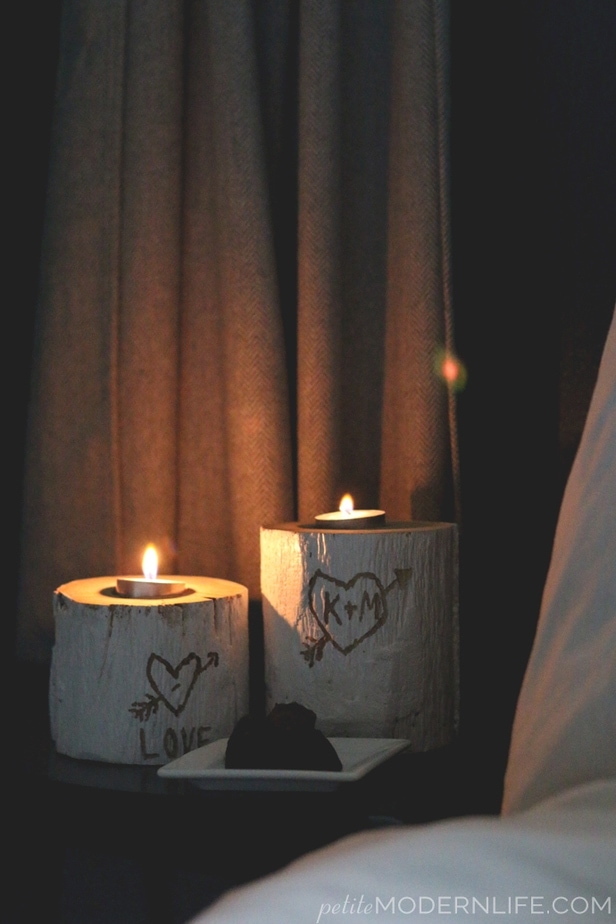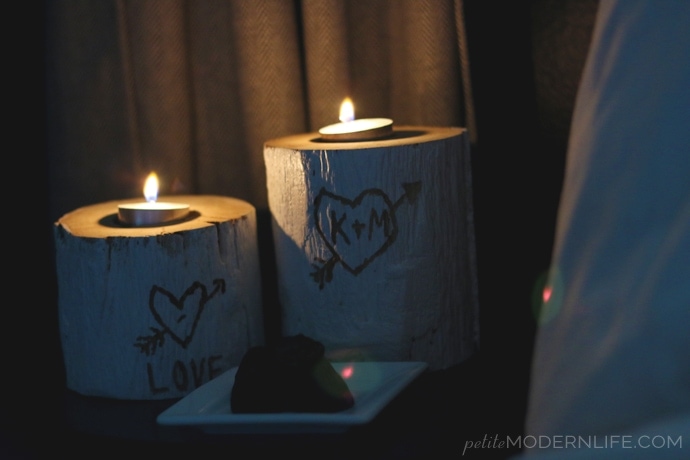 And you'll need a little note to get your point across. ( I heard the song "She is Love" by Parachute the other day and thought it was the sweetest message for this Valentine's Day.)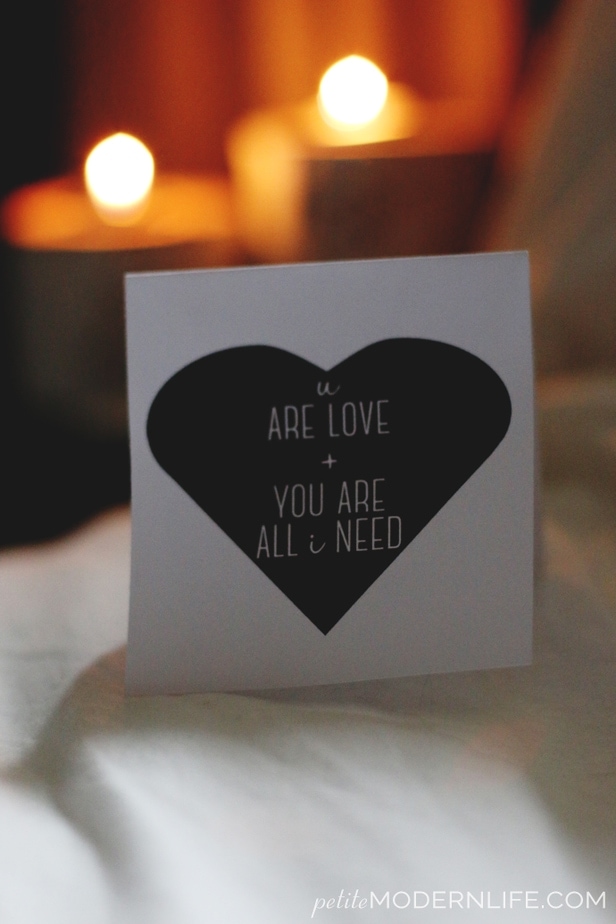 Get the Valentine's card printable here.
Pin + share it!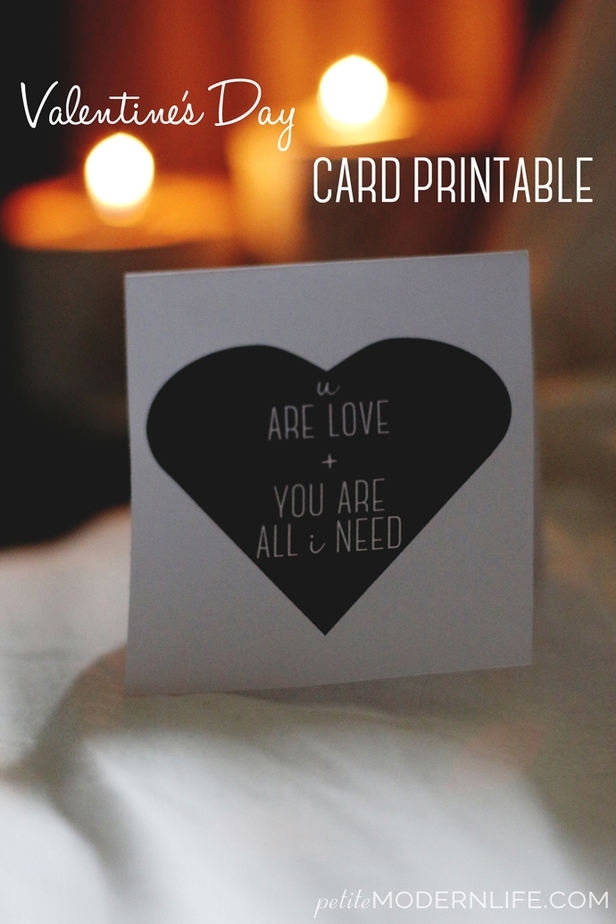 This is an easy and quick Valentine's Day gift that you'll want to hold on to for more than a week and your special someone will love!
Lovey, dovey, sorts of things.