This past weekend we tried something new: we asked for help on a project. And. It. Was. Awesome.
Two of my favorite couples came over and got down to serious business with us!
We provided the fuel…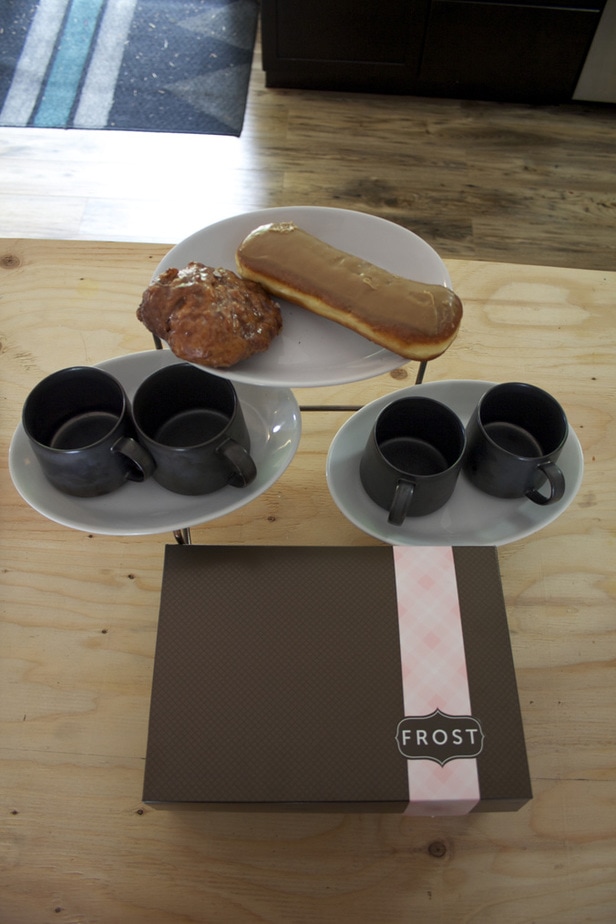 And they all went to work! The men (in their matching hats?) started on our new baseboards– HOORAY!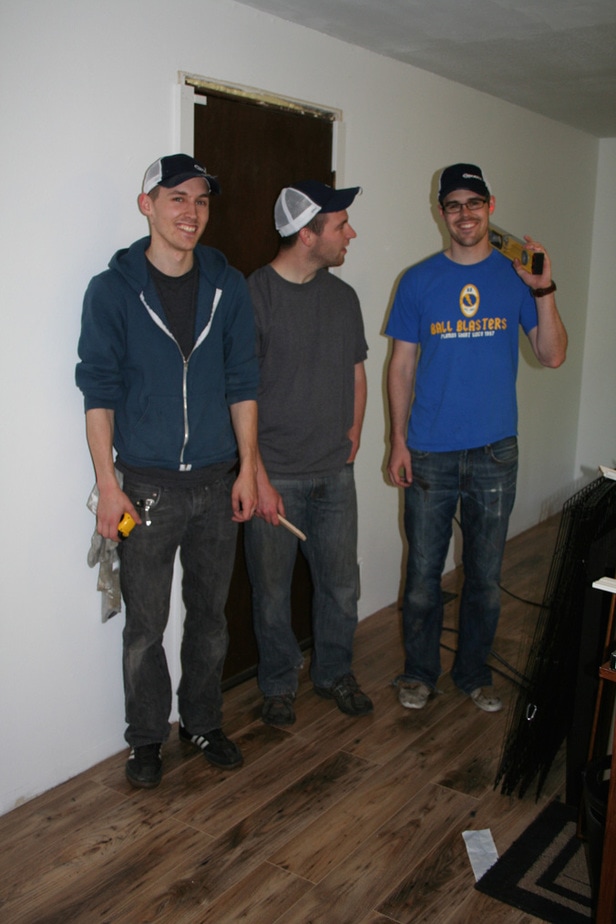 We upgraded from 2.25″ baseboards to 5.5″ baseboards. I love the look of tall minimal baseboards. If you're looking for a pick me up for your home definitely consider changing your baseboards! I tried to capture what the change looks like in these pictures, better ones to come..

And after chatting it up with the ladies for a while I decided, "What the heck, let's start on our guest bathroom redo." Mr. G and I were hesitant to start on it when we thought about all the layers of things we'd like to do (counters, floors, baseboards, window..), but the bathroom was so sad and needed a pick-me-up so we decided to paint it and maybe look for a new light.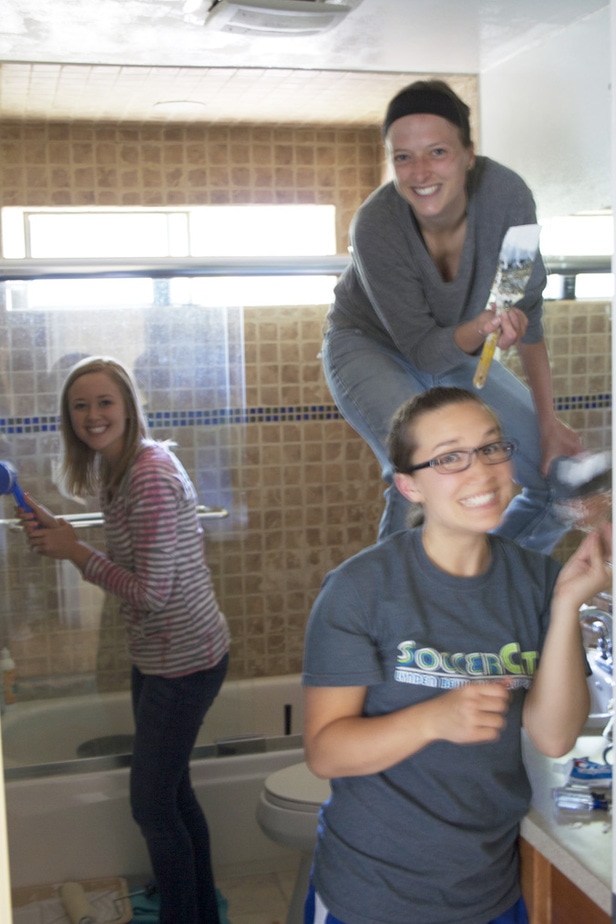 As you may have noticed here & here, I'm in love with Benjamin Moore's Witching Hour. I came to this conclusion after seeing this bathroom image. (Click to see the rest of Lauren Bradshaw's home tour.) They use it throughout there house and it is stunning.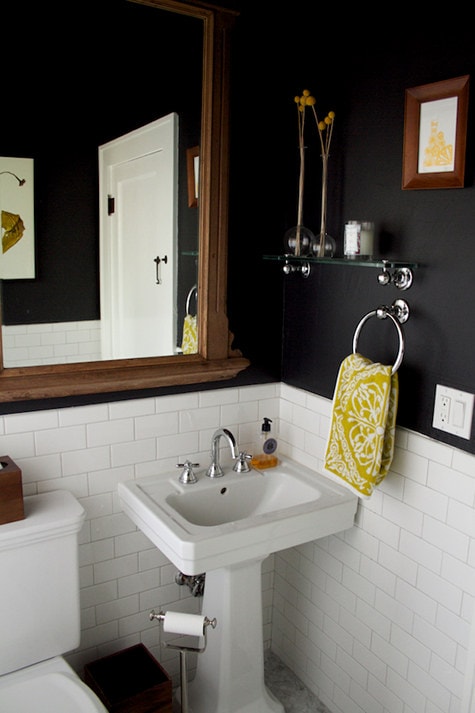 Therefore I feel justified in using this intoxicating color throughout my own house until I run out (which I did after the bathroom..should probably buy more), or I get tired of it! I also planned to paint over the oatmeal ceiling and non accent wall, white.
After getting more paint brushes and pans at Lowes,  I meandered to the lighting section. I was none to impressed by what they had to offer in the form of wall lights. Then I remembered a desire from a long time back to consider using "exterior lighting" inside my house. Generally, the prices of those lights are cheaper than an equal looking interior one because they are coated with a weather proof coating that doesn't come across as shiny.
But-that's-it.
They're wired the same, use normal light bulbs, and have the same wattage as interior lights. So when I saw this gem for $40, I said yes.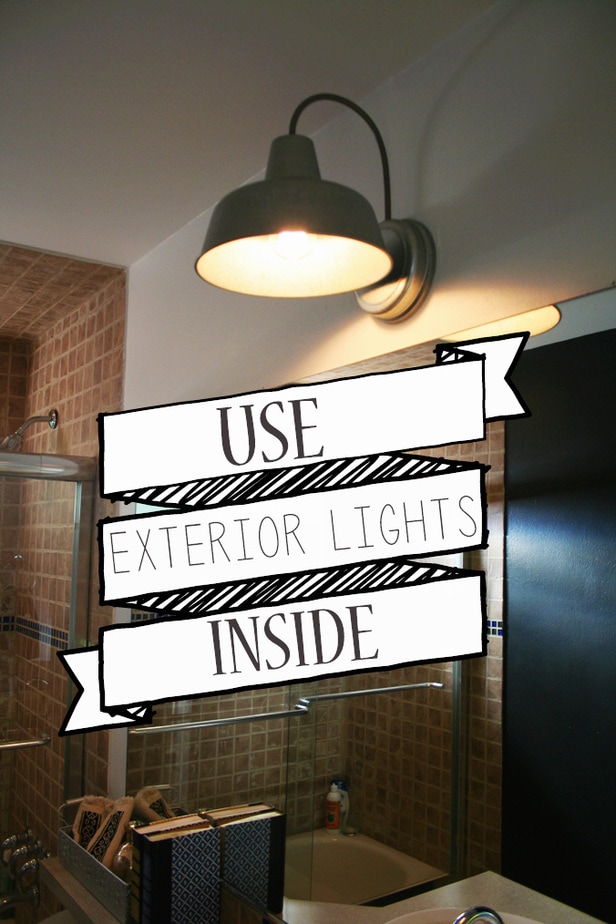 Here's the Before and After/progress of the bathroom so far!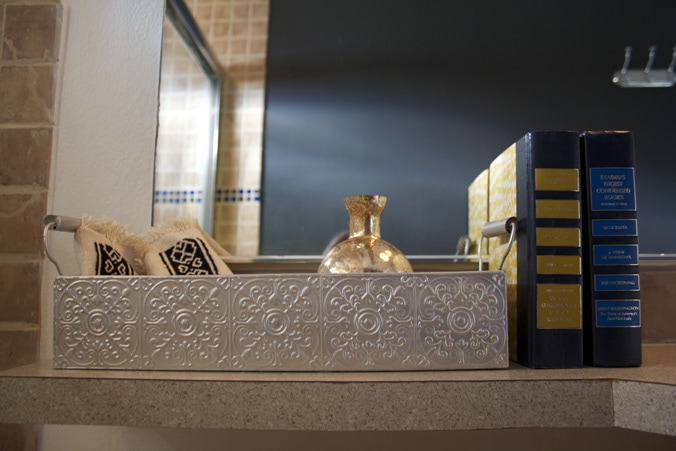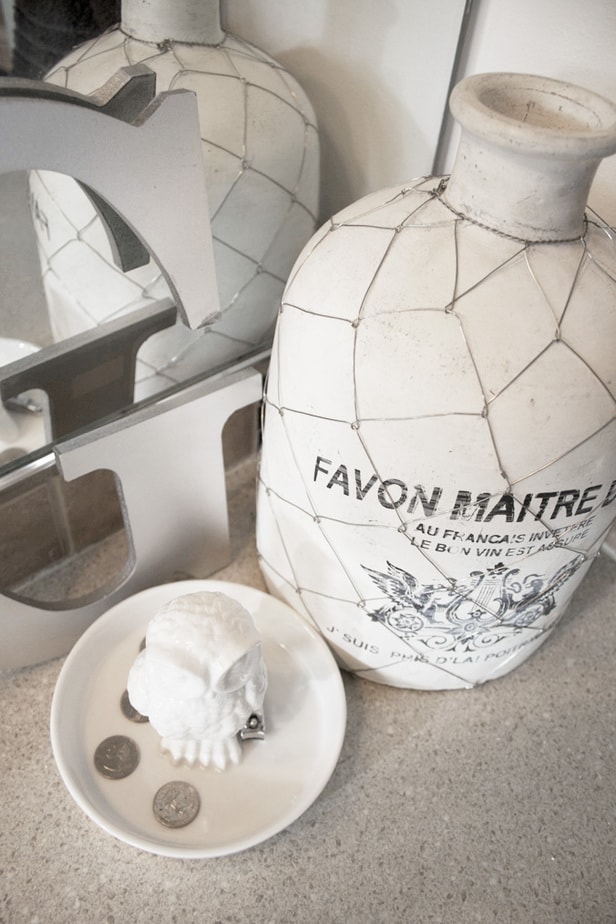 I was so excited about the new light that I took a few things out back and spray painted them silver to have some matching decorations.
I hope you enjoyed the new looks! Have you ever bought anything out of the "normal context" and used it for something else? Please leave a comment below!