If you're new around here, we've been anticipating and planning this house since 2016! That's 5 years of dreaming, scheming, designing, saving, allocating, hiring, and now- in 2021- actually building! With this only being our first house, we're not experts, but I think we're down to earth enough to answer your most common build questions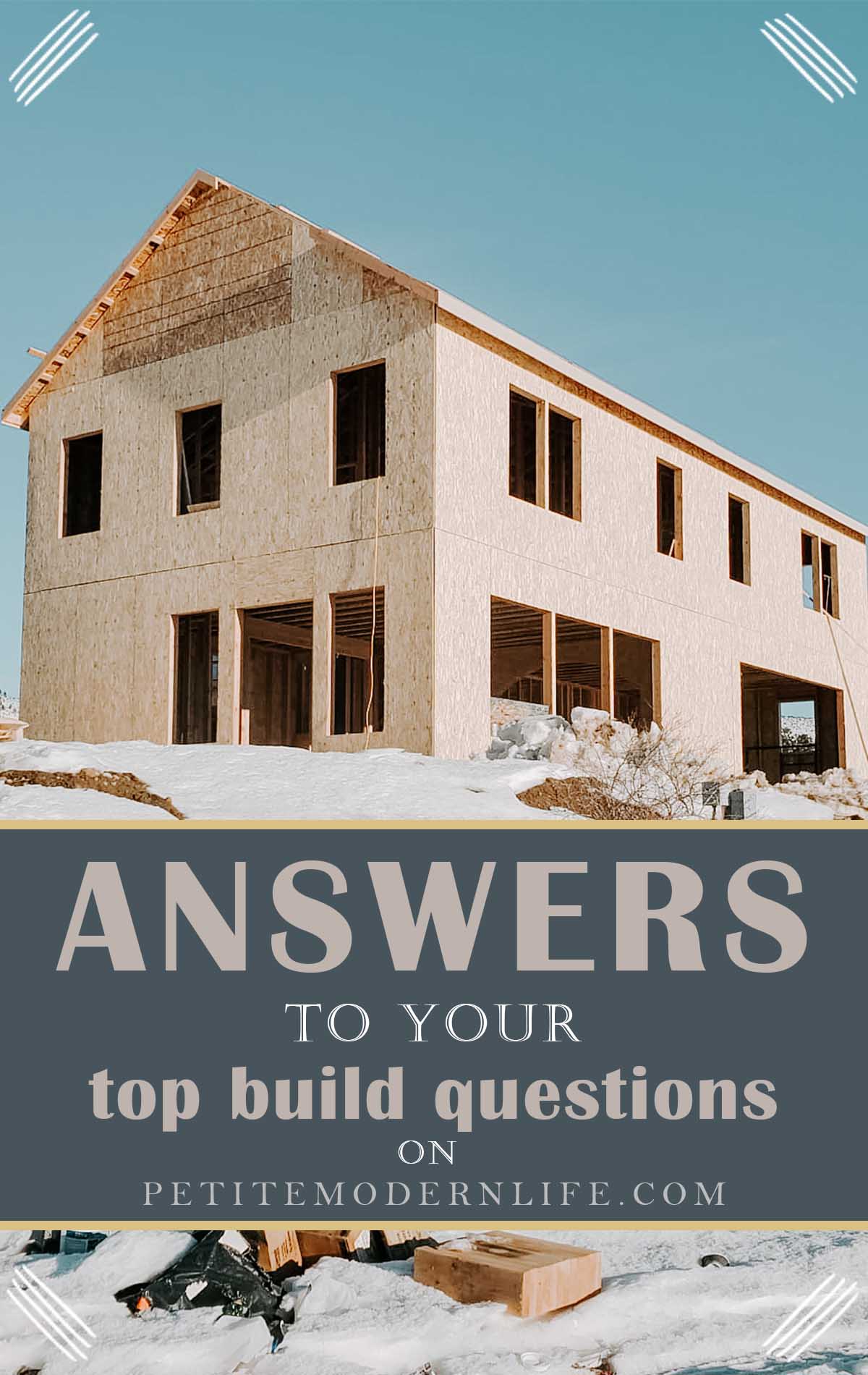 How many square feet is your design?
Our house design is 2,482 square feet (230 square meters) with a 720 square foot (66.8 square meter) garage.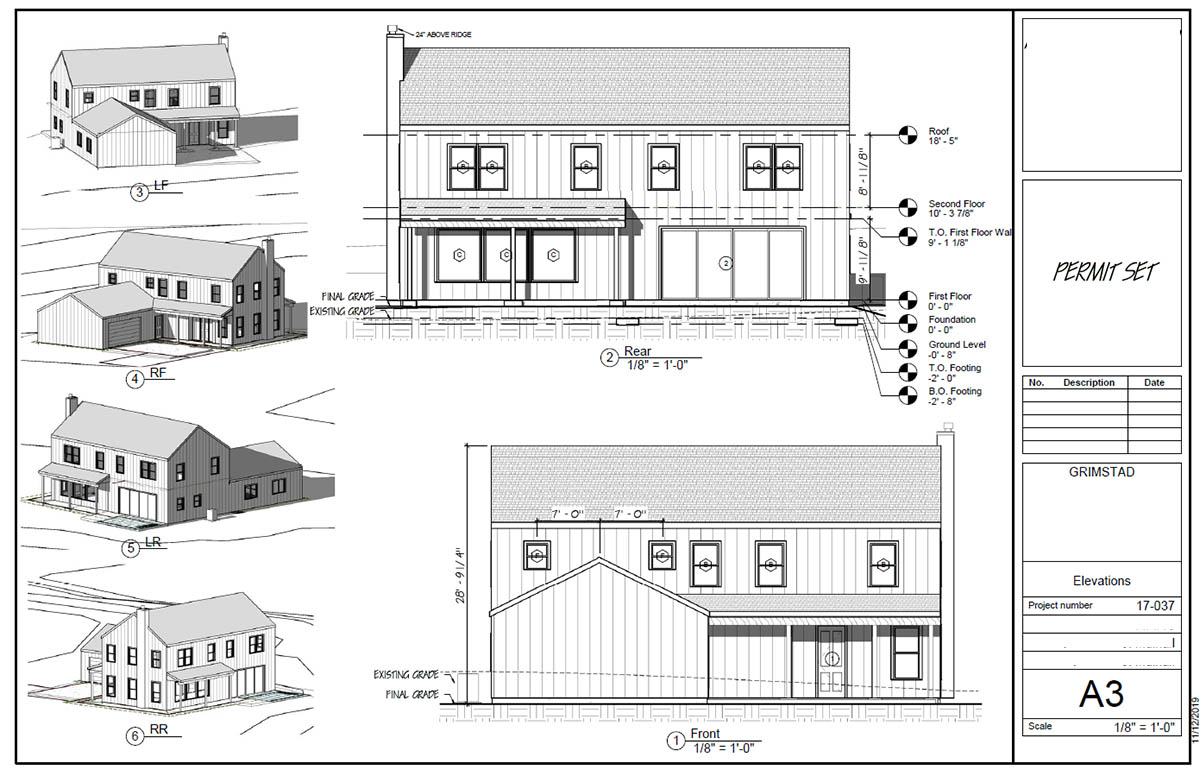 What do construction costs look like?
Construction costs will vary greatly from house to house obviously, but there are some great ways to keep costs down that I shared in my post of How to Build a Budget Friendly House. However, before we can get into the construction costs, you should begin with land costs.
Land costs will be your first expense. Zillow is your friend there! (Or a parent with a big backyard!). Land in the Chelan area is anywhere from $40k (probably without any hookups) and $4 million.
Next you have to get your bare land (though you land might already include some of the following when you buy it) up to code with either city sewer hookup= ~$6k+, or septic system install= ~$15k; a well = ~$10k; electricity = Starting at $10k.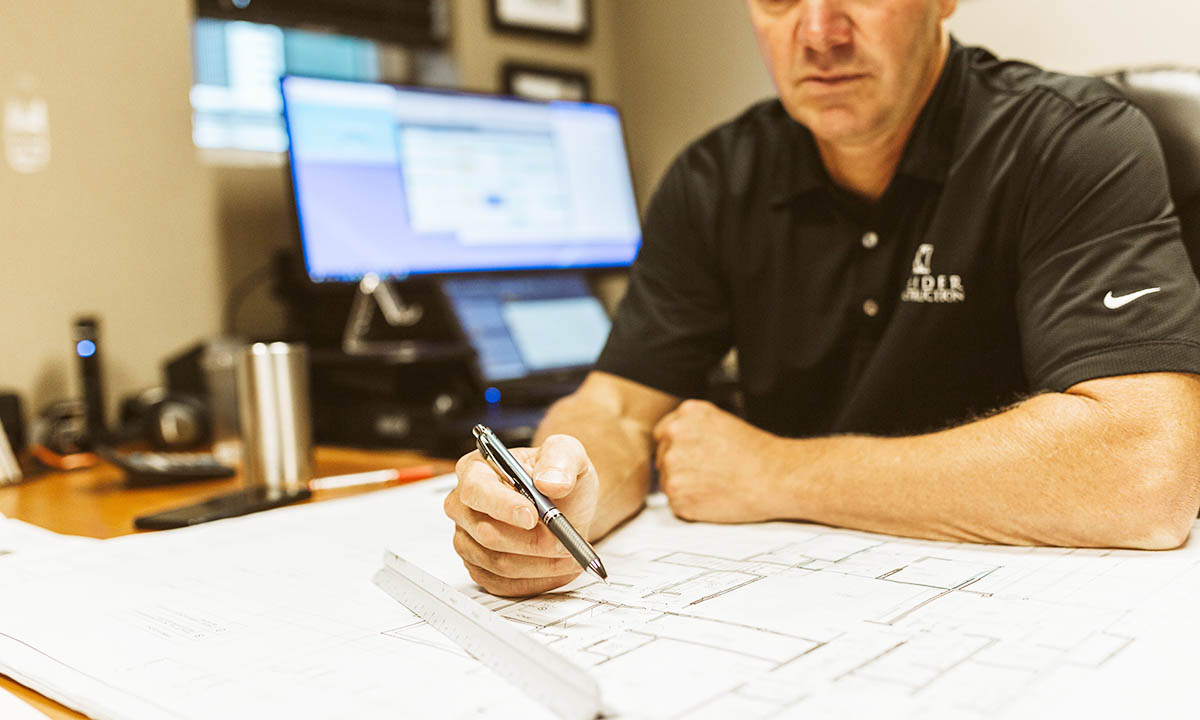 Construction costs will vary state to state and city to city, but the cost for building a house in Washington State in 2021 will range between $200/square foot to $350+/square foot depending on your style of home, builder, and grade of finishes.
Lastly a builder is likely to charge a percentage markup on your total build costs after all is said and done. So don't forget that added cost. You'll also be expected to start making monthly payments to the builder depending on what's been accomplished.
What is the most difficult part of the process? What has been the most rewarding part of the process?
Most DIFFICULT:
The most difficult part of the process is PATIENCE and MONEY. Haha I'm giving it to you straight! You have a dream house that's growing in your mind and as you start calculating the cost to build and finish this house you might be in dismay at the amount of budgeting and time it will take to save up for it or the amount of changes you'll have to make to fit a more appropriate budget.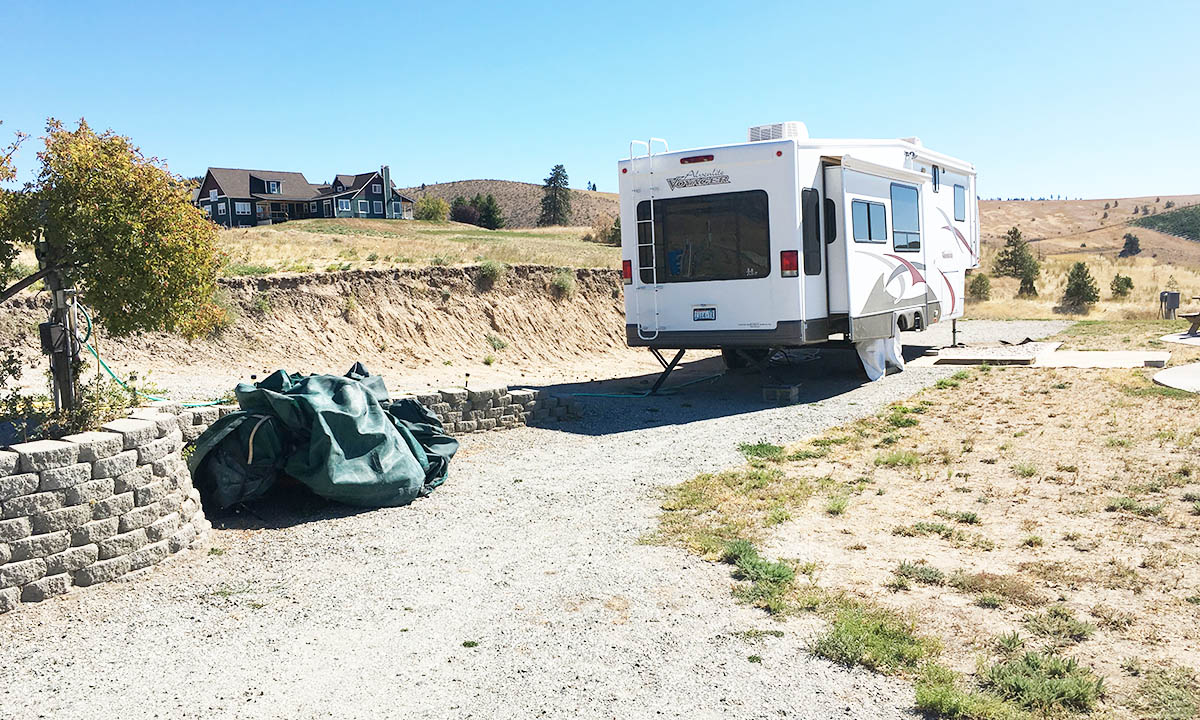 Money: There were some other house styles and plans that I LOVED. but that were quickly waved off because the cost would have set us back way more than we wanted.
Patience: On the other side of/with money is patience. We started dreaming of this house in 2016! We sold our last house in 2017 and have lived nomadically in my parents garage, a rental, and in a German flat for the past 5 YEARS as we've saved up to build our house on the land we own. 5 years is a long time to wait for something and I've done a mediocre job with patience for most of it! 😂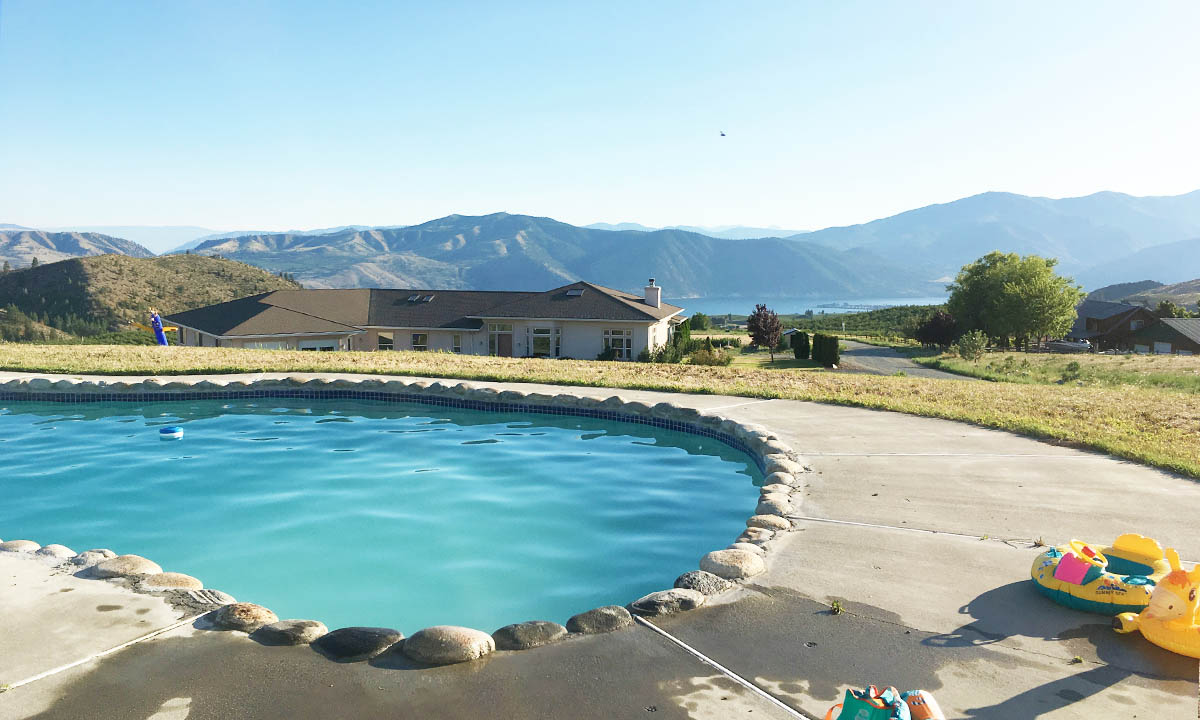 Most Rewarding:
After being so focused on money and patience for 5 years, knowing that the beautiful home we're building is the result of time and money well spent. We've stared at and tweaked those house plans and mood boards to a point of knowing DEEP down that this is the house for us.
To be blunt we're totally proud of this project! We're more connected in our marriage through our labor of love that is this house and the time, work hours, and crazy adventures (hello moving to Europe?!) it took to get it up. Living in it will be entering a real life dream. Like legit dream! 🙌😍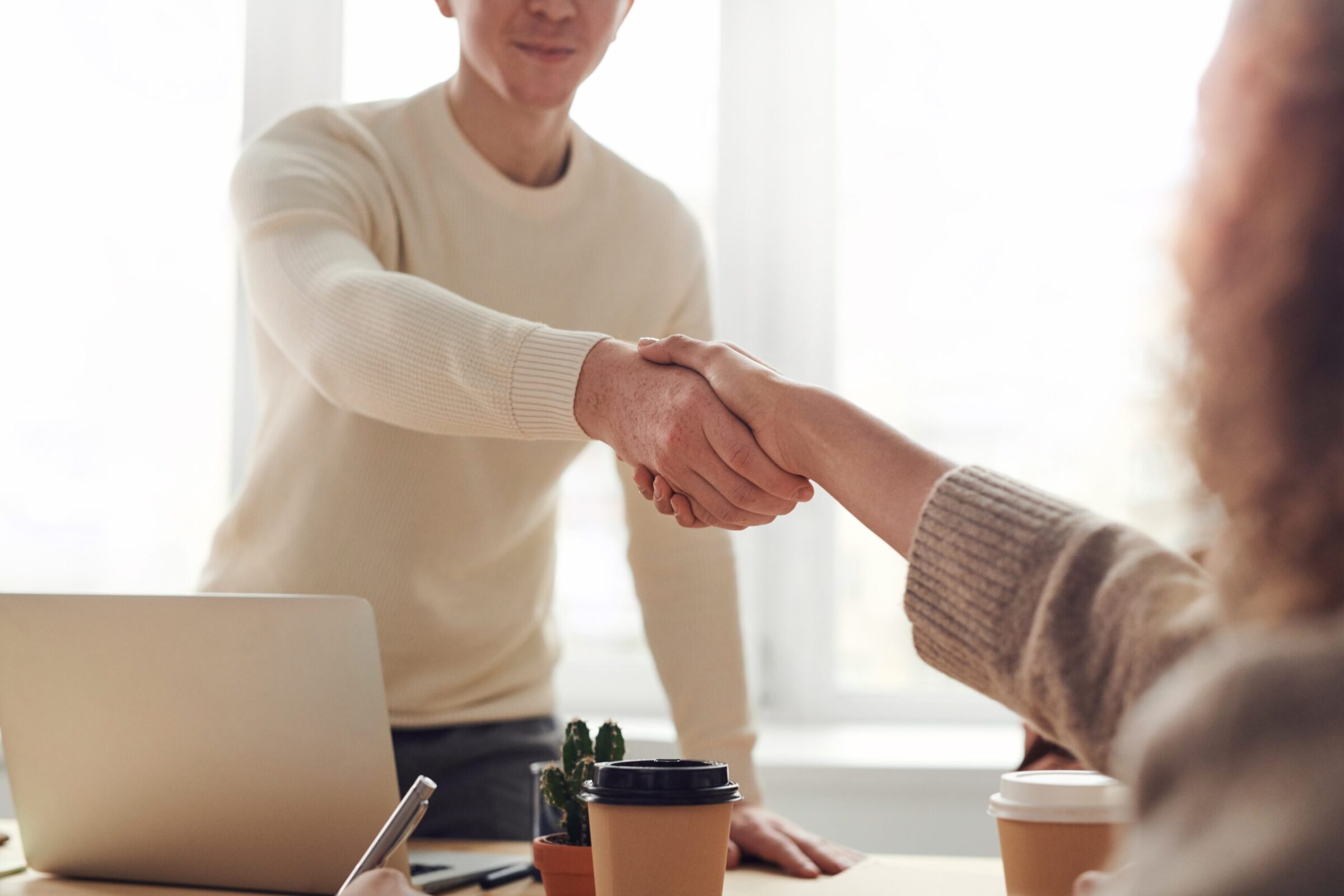 I'm on the phone with a builder, what should I ask them?
We talked to three different local builders before choosing ours. For one, the builder that makes time for you and responds should rate higher than those who don't! In fact, if someone is not getting back to you in the amount of time said, write them off and move on! Here are some more questions to help you get going!
What's their time schedule for adding a new project? It's totally normal for a builder to be booked for the next 6-12 months in a busy year or season.
Can you see some of their recent projects? It's not an end all, but a builder who has done homes in your style and price range will probably be easier to work with than one who does not.
Can you get references? This can seem really personal for us conflict avoiders, but knowing if your builder is easy to work with, completes projects on time, communicates well, or is resourceful for your home desires will totally impact you! Ask around and find people if they don't provide enough.
What is their cost per square foot? Do they have markup cost for the whole project?
How will the change in cost of lumbar affect your build when the time comes?
What is the projected timeframe for your project?
How much of the project will they contract out? If you're someone who wants to handle some contracted parts of the project can you do it yourself or hire it out yourself? How would that be reflected in the overall quote and contract?
If you don't already know the answers to your "will this cost more or less" questions, it's like my sixth grade teacher said "there are NO dumb questions!" Write a list of anything you've been wondering about and bring it to your meeting.
If you're not into making all the finish decisions (i.e. cabinets, floors, windows, hardware, and lighting), how do they help you choose?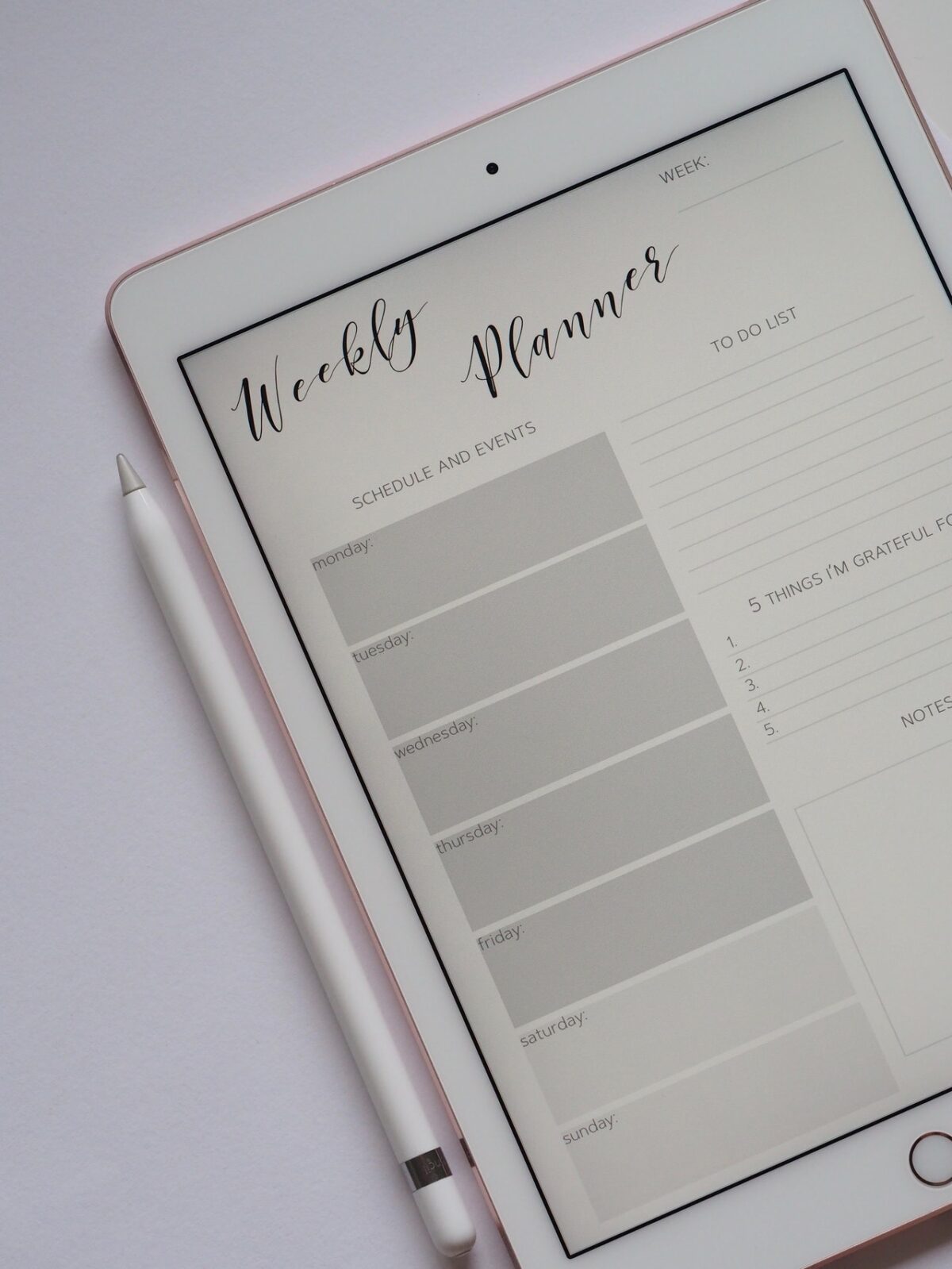 Where do I even start?!
I think the hardest place, but a must place to start is if you have the funds to build your own house. Can afford the land with cash? Do you know if your bank provides loans for land purchases? Can you secure a building loan? And is that overall cost worth it compared to buying a house that you could fix up?
The totally annoying fact is that it's not cheaper to build a house than buy a house these days (2021). So be wise with your money, patience, and timing. Maybe it'll be time to build your dream house later on in life!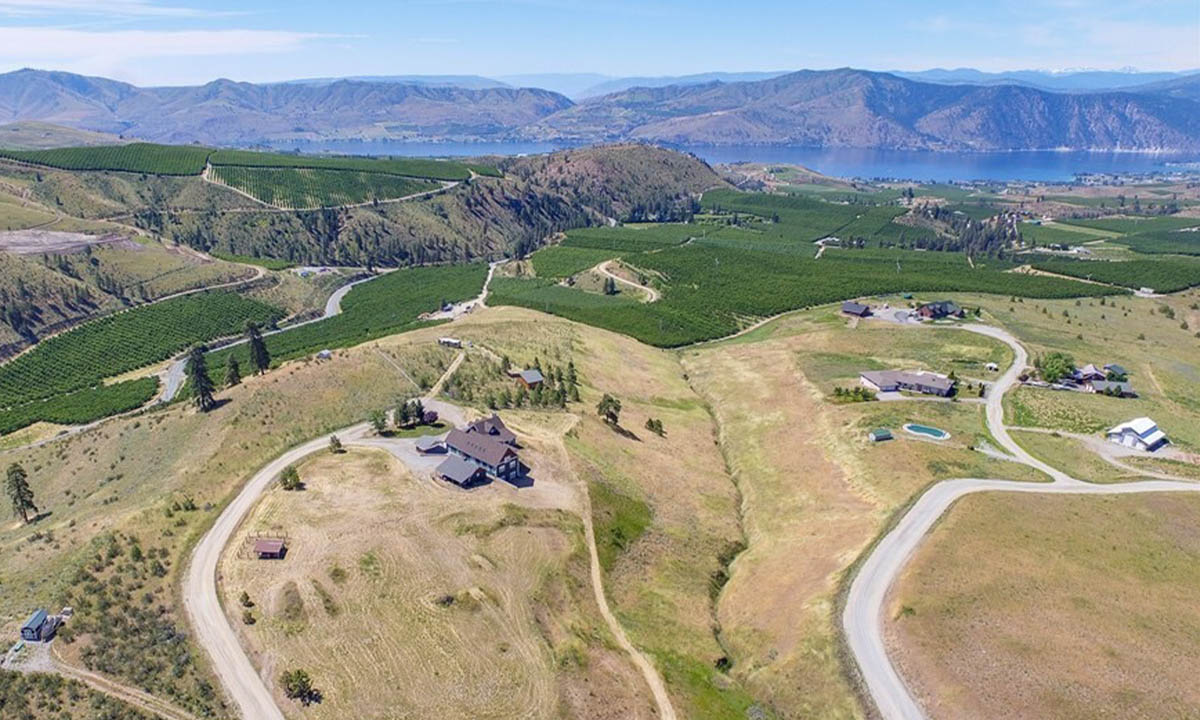 If it is time to build your dream house and you know where you want to buy land, here's where I would start!
Decide on a square footage range for your build. This is the main cost clencher, so it's best to decide what you need or want before you start oggling house designs.
Look at house plans like the Top 100 Plans from this site!
Make notes of what you love about certain layouts and what you don't love.
Make a list of things your house must have or do and a list of dream components.
Use Pinterest to find the styles and spaces that draw you the most. Find what is common between them.
Start researching the costs for building where you want to live.
Have you and your hubby ever totally disagreed on something? If so who prevailed?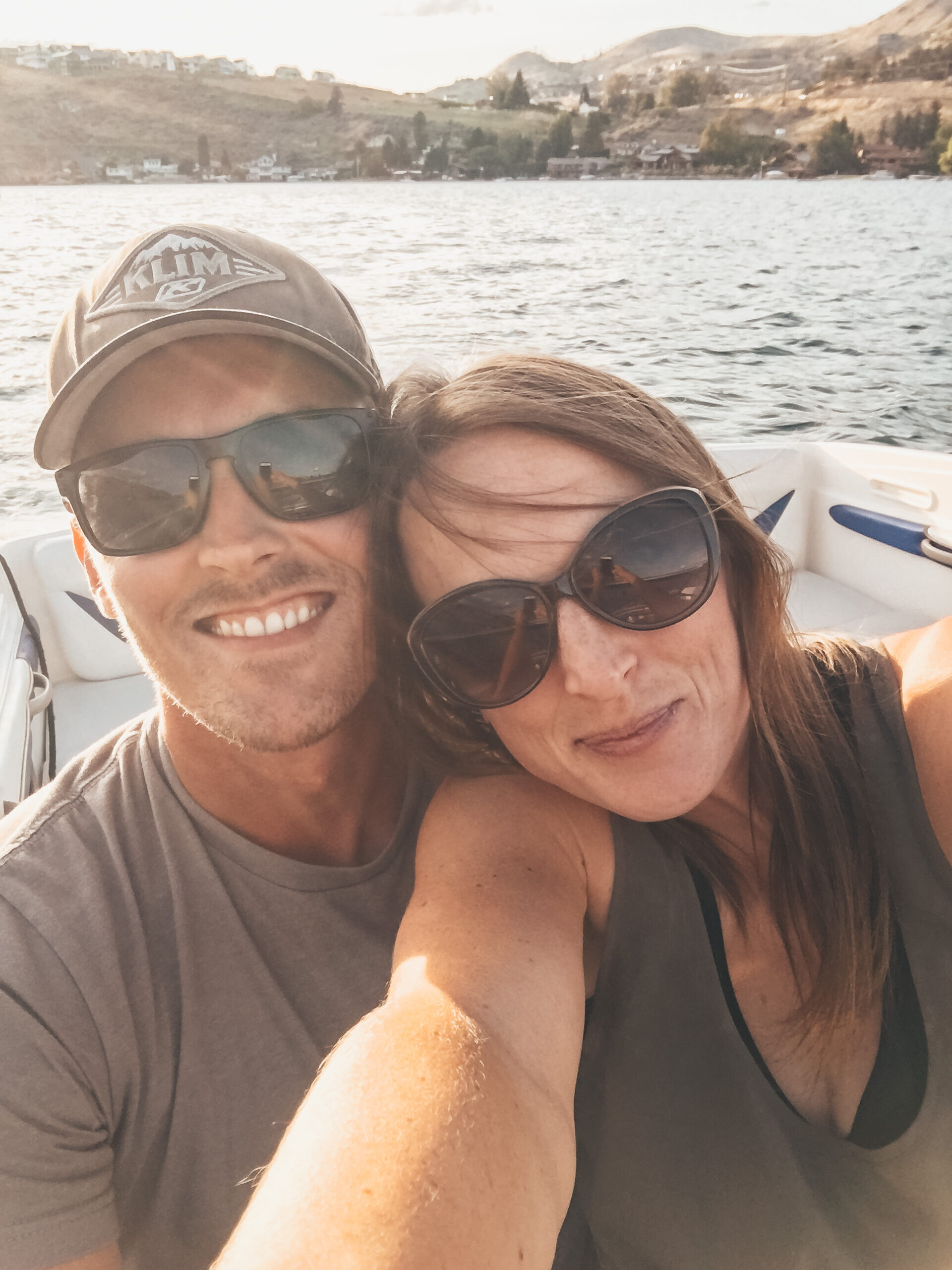 Hahah I love this one. Truth: I've never followed a home design show! No, not even Fixer Upper 🙈 with my beloved Joanna Gaines. I just can't take the drama of reality TV shows! Does that mean we don't have drama in our own house designing decisions? Definitely not!
It's usually a debate over something I want that ends up being more expensive, like a stucco exterior or a detached garage. In which case I'll take the loss and put that money and desired style towards other most cost friendly finishes like a stone chimney and stucco inside the house.
Does my husband always agree with my interior finish choices?? Noooo 😂. But with over 5 years of time spent cultivating my design style I've (in the last year) been able to share again and again different examples of the look I'm going for and win him over.
A phrase I've taught him to say to me in my many a design fervors is "Yah maybe!" And I'm pacified while he has time to think about it. Right now I'm most uncertain about his plans for the back porch. I haven't said he's "wrong" per se, but I haven't formed an opinion of approval yet. 😂 (See I'm totally nice!)
Who usually wins?? Hmm, I'd like to say me 🙊😆, but when he gives me an ultimate "No way" with the budget sheet in my face- I cave.
Thank you again for all the new build questions! I'll be answering more in the posts to come and as we make more progress on the house!
xoxo Karisa