I love creative lighting hacks! Lights are a tricky DIY genre, so when I can hack my way into it I'm well pleased. And for $35 dollars, we hacked and made a pendant light that is modern, classy, and bright!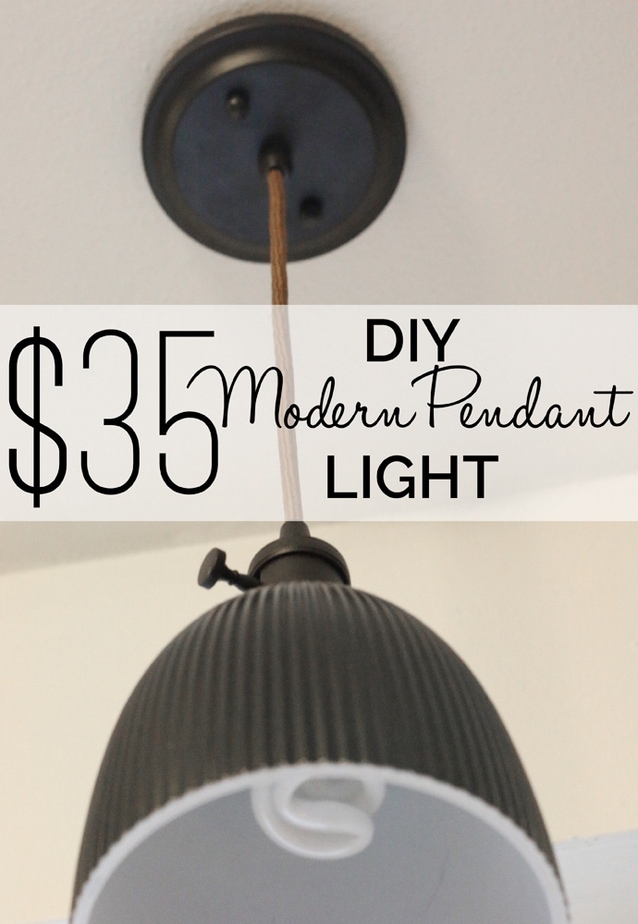 Lighting in our kitchen originally looked like this.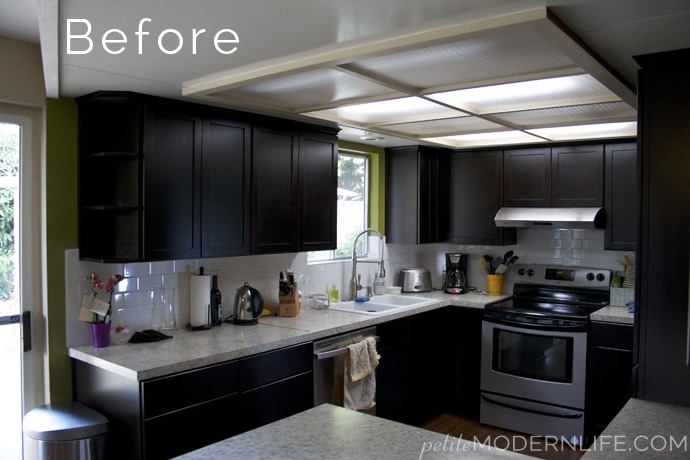 The built in halogen light fixture was a giant overhead space user that was the first thing to go in the demo. It left us with some halogen burn marks and an interior light contraption that was useless to us. And so it stayed there for 11 months until we finally said, "let's do something about that." That's real life home remodeling I suppose.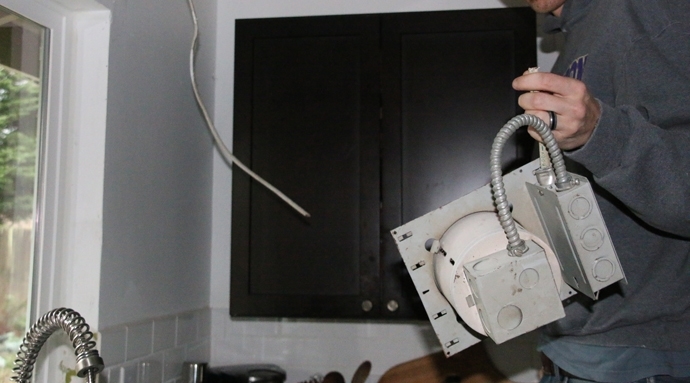 Before we started, we turned off all the power to the house, just to be certain this wasn't hogwired to something other than the switch it should be. You can never be too careful in an older house that you didn't wire. I'm not going to go into detail about how my husband does electrical because we're not professionals and he learned it all on youtube. If you know electrical, I want to show you what the process looked like via pictures!
1. Decided where "center" was and taped the cutting guide (that came with the light cord kit) to the ceiling. We also decided how long we wanted the light to be. (ps. We were originally going to go with this caged pendant and pry off the flowery rings, but we decided we felt like mosquitoes staring at the bright bare bulb, so we returned it for a full shade.)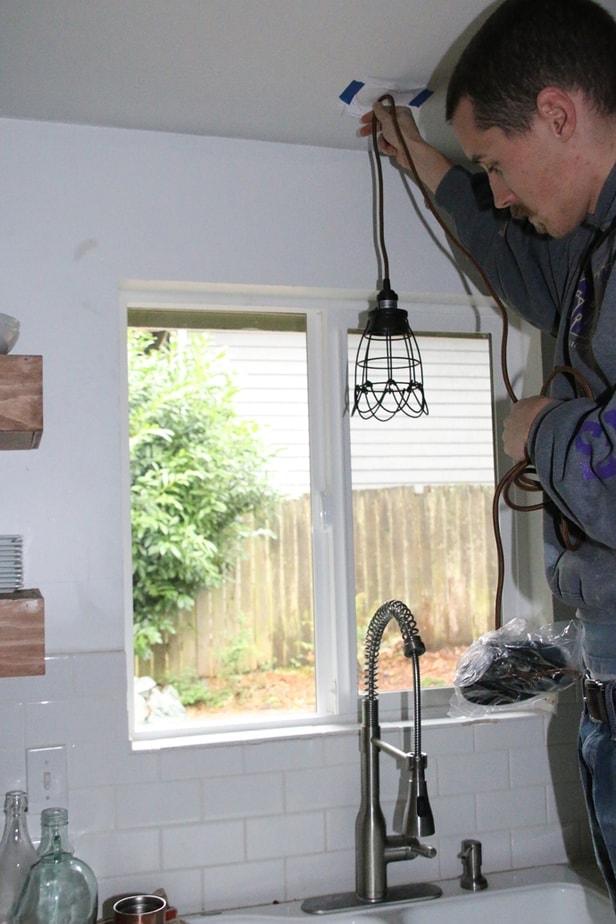 2. Cut a hole in the ceiling with a drywall saw.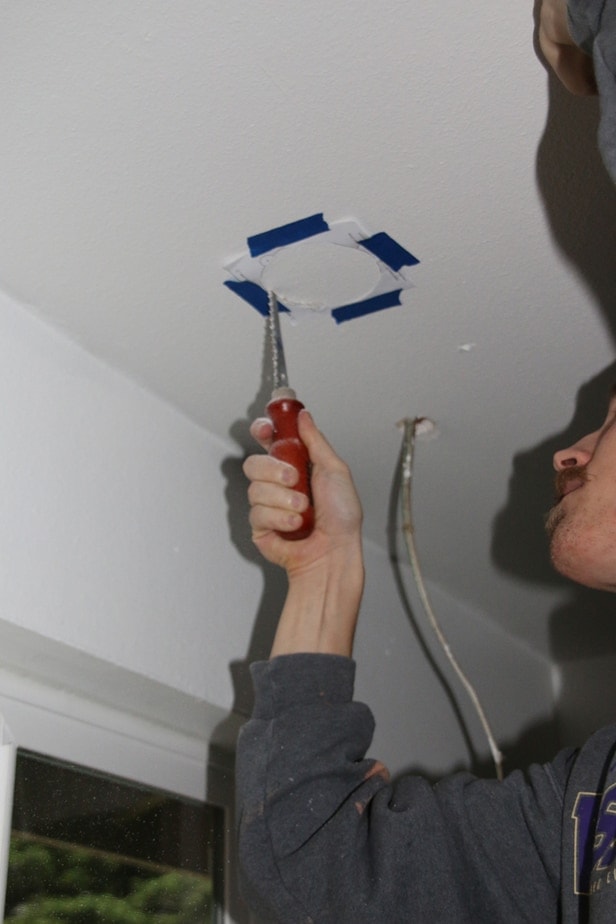 3. Pulled the cord from the old hole to the new through a ceiling electrical box.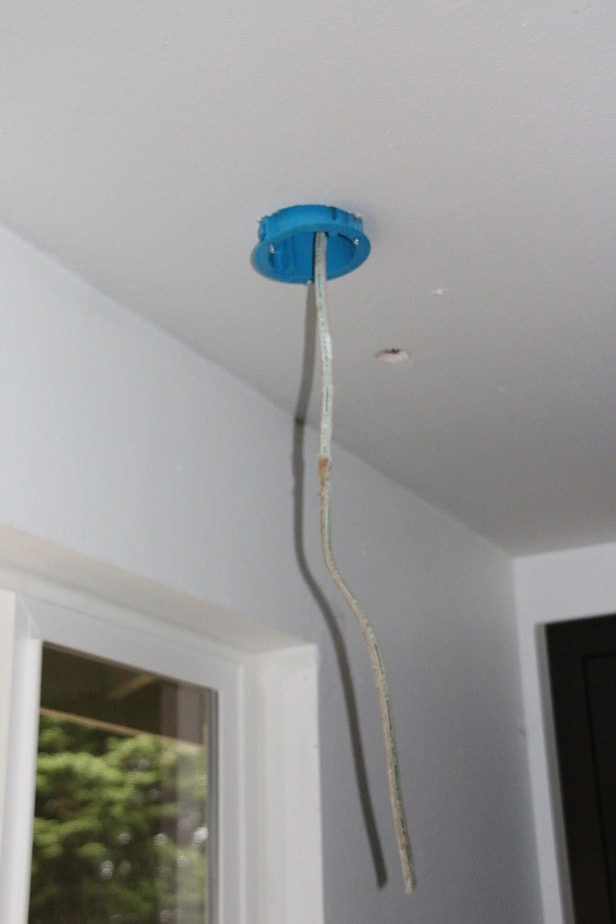 3. Then it got really dark because it's winter and we didn't have any light save the ole iPhone flashlight. Oh the irony.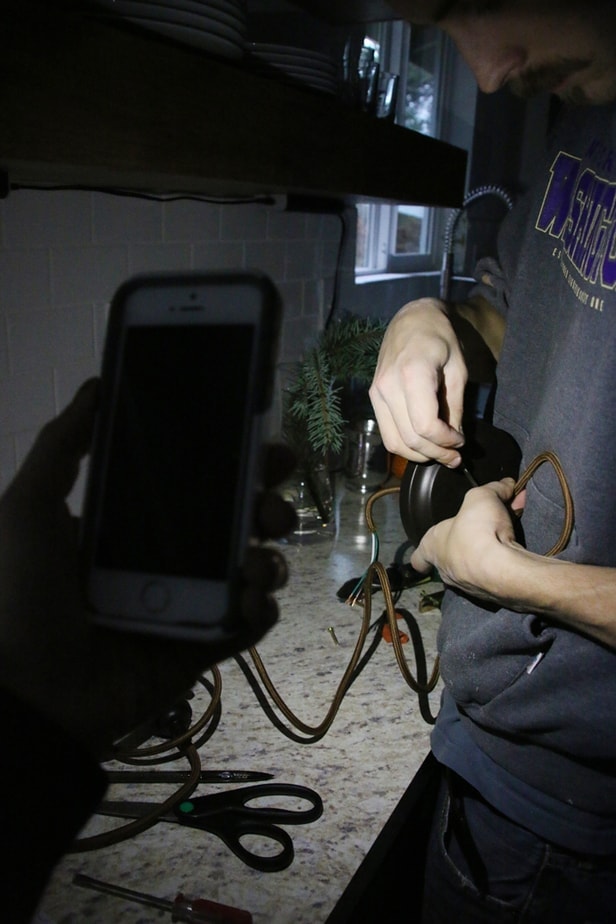 4. Mr. G cut the cord shorter because it was a mile long.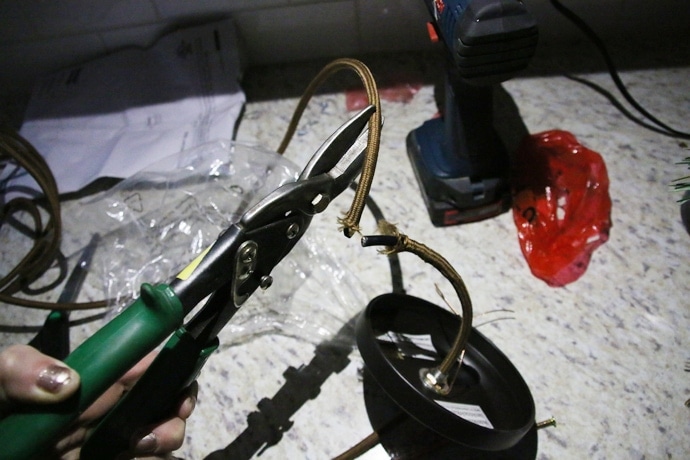 5. I bought a new glass shade for $11 and decided to spray paint it black and white!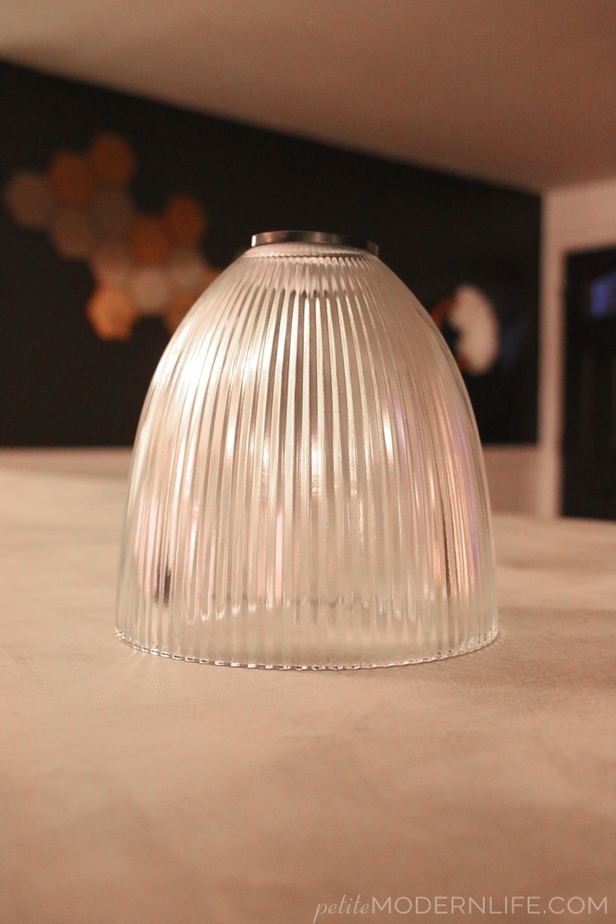 We covered the inside and out with a white painter primer base and let it dry face up. Then, resting it face down on a cardboard box we coated the outside with Rustoleum Matte Black. Do two coats on the outside and let fully dry before mounting.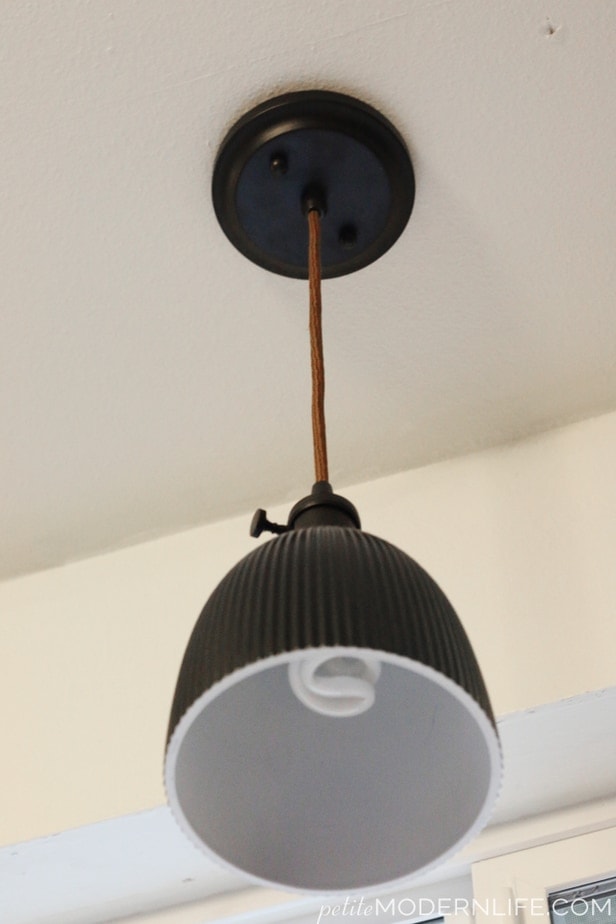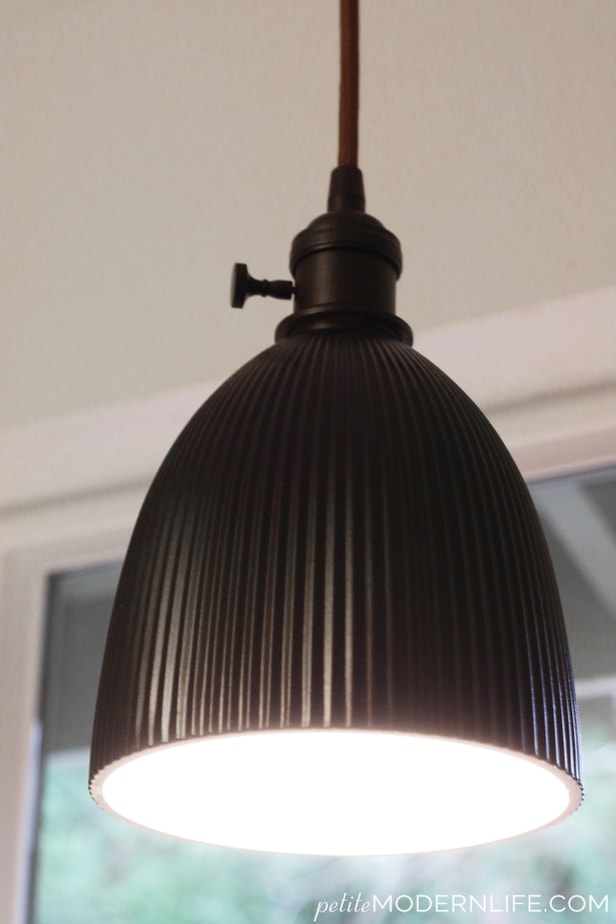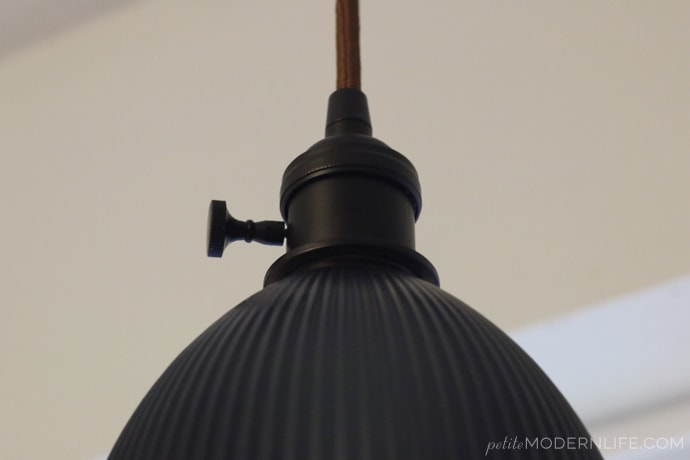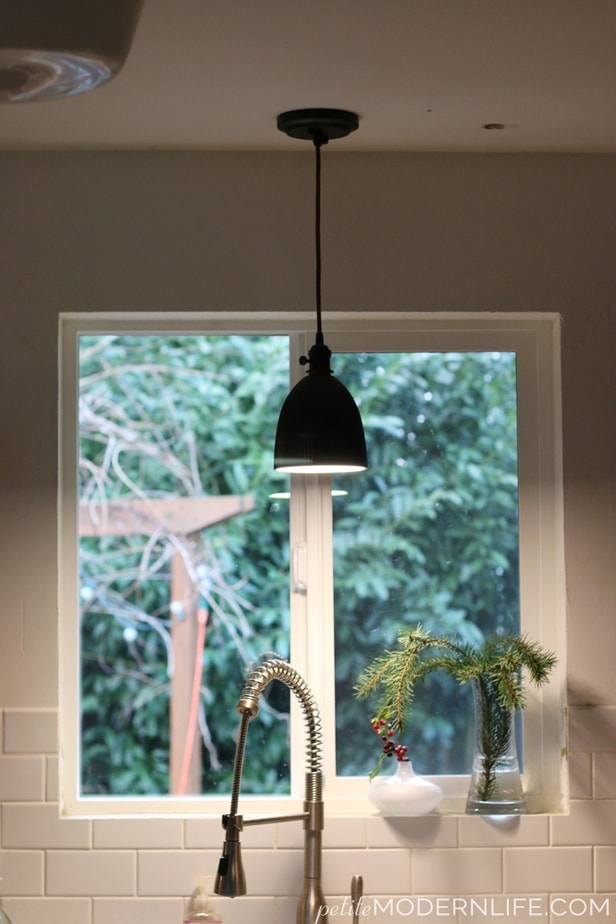 This DIY modern pendant light works perfect in our kitchen providing that extra light for working around the sink and a sweet ambiance for mood lighting. Even better, it could be done in any accent color you wish! Picture yellow, or coral, or copper.. Oh yes.. Which light do you wish you could hack? Let me know in the comments below!