In the past 2 weeks you've seen the planning I've done for my 1920s party. Today I'll share with you the finishing touches and details (lots of printables!) that sealed the deal and how it actually turned out! I want to make this practical and fun so YOU can throw a 1920s speakeasy party too! You'll remember last week I shared with you where you could find styling 1920s themed dresses & accessories as well as a bar menu printable and DIY Party Coasters!
Let's start today with the invitations + decor.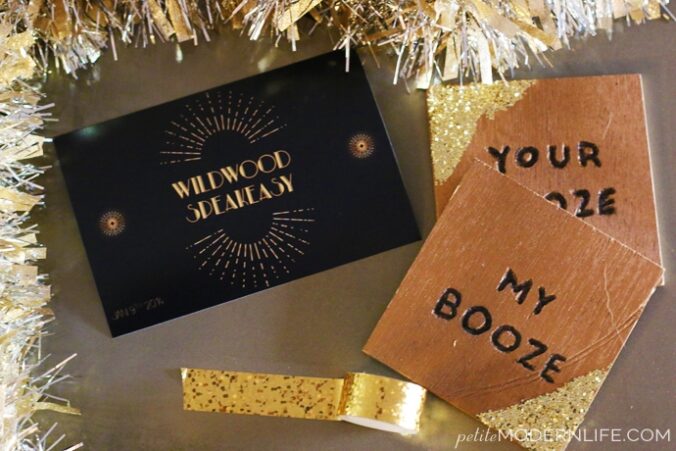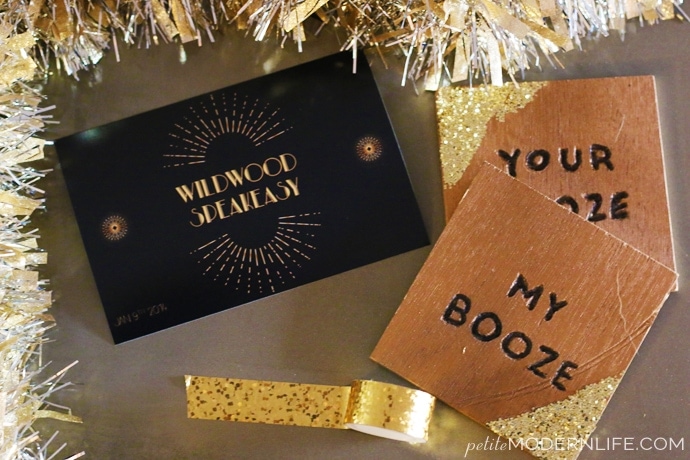 I found these invitations on the blog House of Hipsters! I edited mine with Photoshop and sent them to my guest via email (saved me $$ on printing and postage!).
Going along with the speakeasy theme, I printed out this fantastic sign for my front door! It was a hit and totally got everyone in the 1920s speakeasy spirit!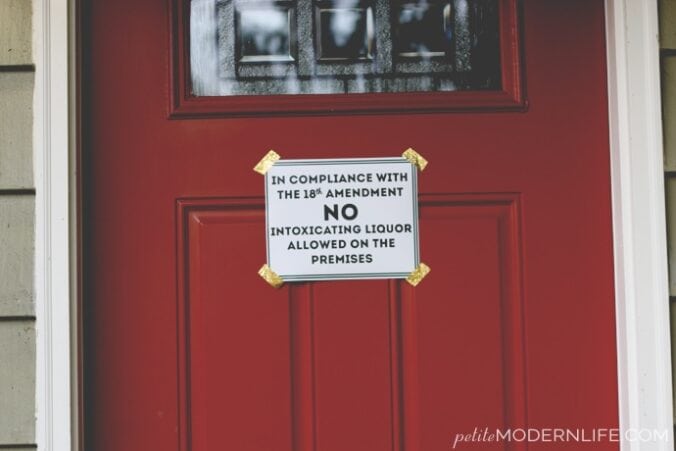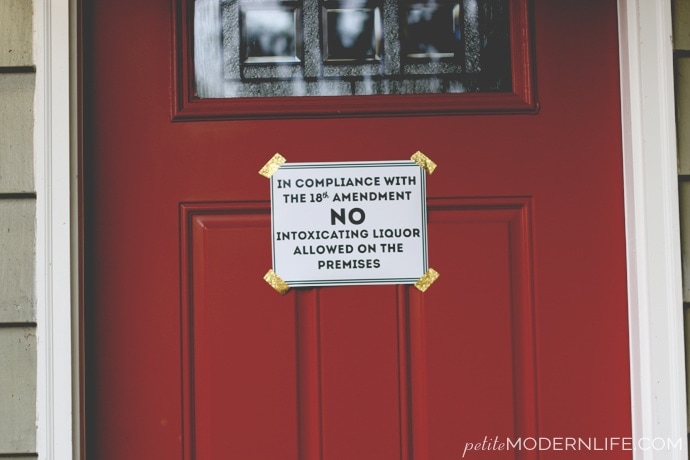 You can download this printable HERE! It's sized for 8.5 x 11 so you can print it off on your printer paper at home!
The next project is one I had been curious to try out. A DIY chandelier made from a hanging basket ($5), spray painted Christmas lights (on sale for $0.62 after Christmas), and a gold table cloth (~$4). First I coated the hanging basket and green Christmas lights with gold spray paint. When they dried I wrapped the lights around the basket, hot gluing in places to be stationary. Next I cut strips from a gold party store tablecloth and hot glued them around the basket. Lastly I added little curly ribbons for some extra bounce. My husband declared it "for parties only," but I kinda like the little guy..
Next the photobooth. Because if you're going to get all dolled up you HAVE to take pictures. No excuses. All the ladies love it and their men truly seemed to enjoy it too! I got this photobooth idea from The Big Reveal Blog and LOVED the way she played up the mugshots. With my chalkboard wall I had the perfect set up to place one. I used a chalkboard paint picture frame for everyone's mug shots. Here's how some of them turned out!
How fun right?! I threw the rest of that gold tablecloth above the chalkboard and it kind of looks like a giant candy wrapper!
If you really want to get party guests mixed up and excited, I think it's a great idea to have some games to play that most everyone enjoys. I chose poker for the gents and BINGO for the ladies! It was a great way to keep the party going and have something to laugh about.
I found some bingo cards on the www and spruced them up for the party! They are legitimate cards with letters and numbers 1-75. Best part? I printed them as 4×6's at Costco and we used white erase markers to mark off the squares while playing! That means they're reusable for future events! How did we call the numbers? With a free app of course! It's called iBingo Free and it was pretty hilarious.
Follow this link to download the 40 (or however many you want) of my unique 4×6 Bingo cards for free!
Here are a few more pics of how the party turned out..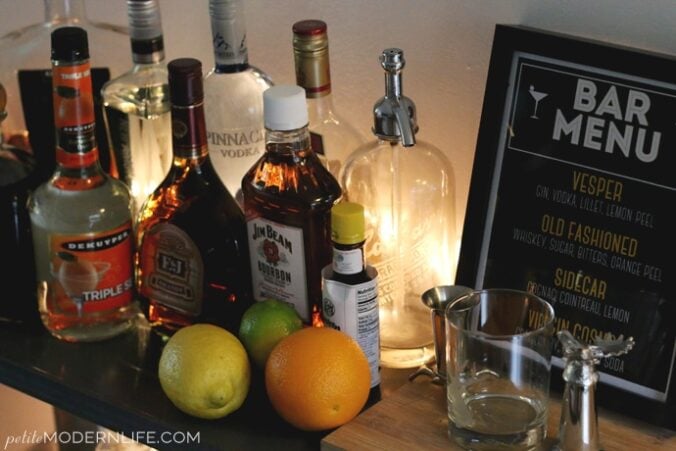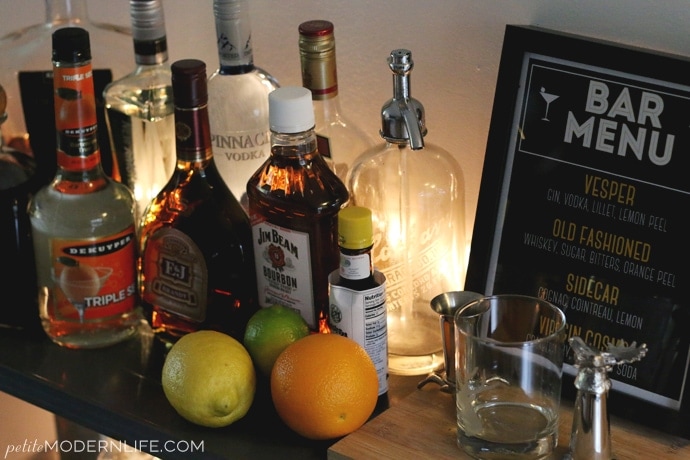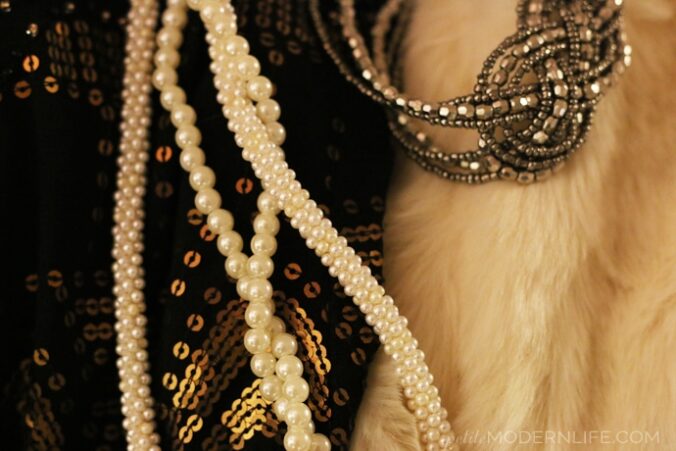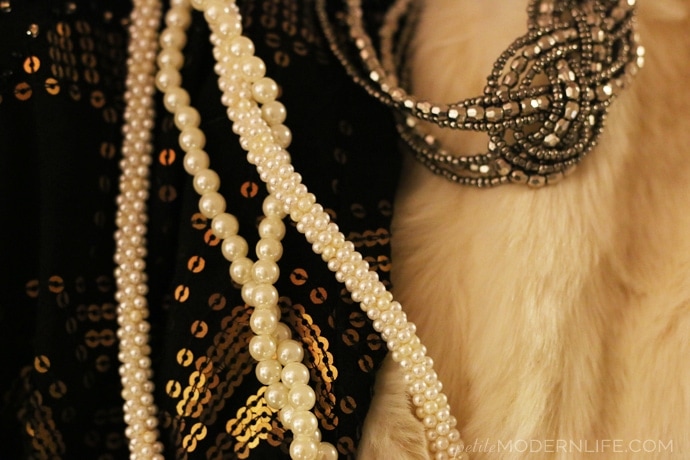 I hope you enjoyed this series on how to throw a 1920s party! It was so much fun and probably one of my favorite parties of all time! Let me know your favorite parts below and check out the other parts of the series too!