As we work on our kitchen makeover I'm reminded of the few blogs that have always inspired my kitchen designs. Maybe it's because of what they started from or that they worked so hard to achieve a look and layout that really WORKED for them and their family.
I love kitchens that are open concept. Generally this means they flow into the other rooms, such as your dining or living room, but I think even a small galley kitchen can be made to feel open if you use light cabinets, bright counters, and either open shelves or glass doors for upper storage.
Take this beautiful kitchen for example. It takes full advantage of storage, but still looks airy and open.
In our first house our original kitchen was very enclosed.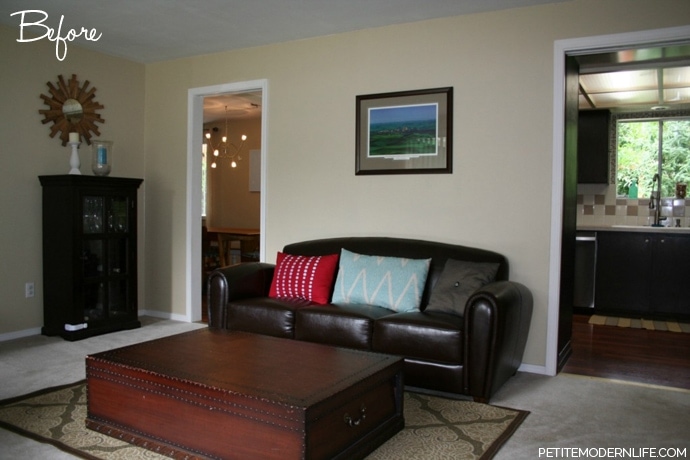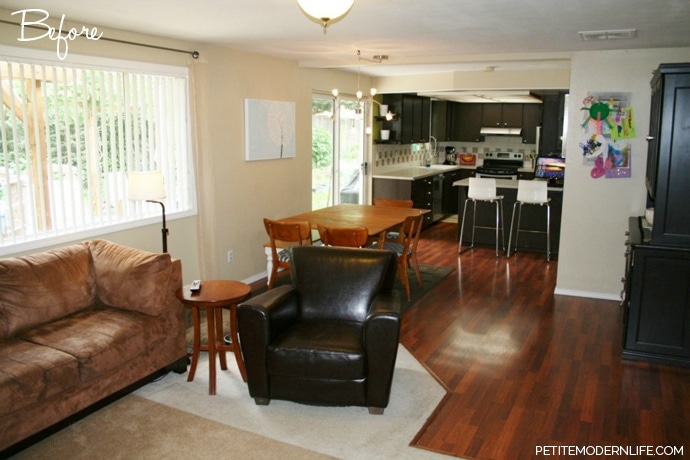 But with a wall removal, ceiling demo, island cabinet reconfiguration, and the addition of floating shelves, the kitchen became a beautiful centerpiece (well literally, it was in the middle of the house) to our home.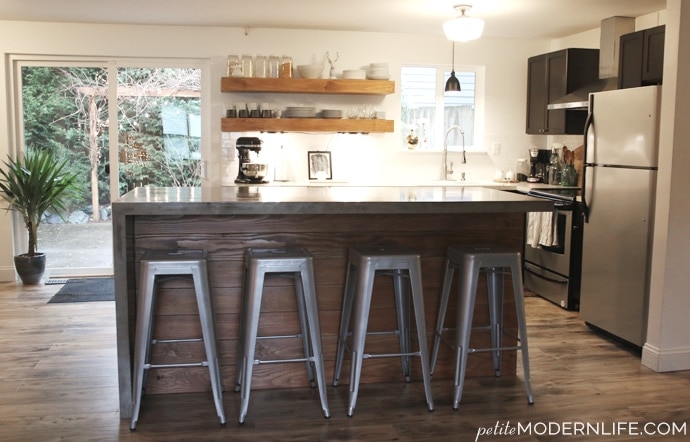 One of my favorite home design blogs is Dana Miller's House*Tweaking. If her kitchen before/after doesn't inspire you (and make you drool a little) I don't know what will.
See her full post to fill up on all the beautiful angles of this kitchen, sources (*spoiler* that's an Ikea kitchen), and the process of getting to this gorgeous finale.
Melissa Michaels of The Inspired Room is another kitchen makeover that I've continually gone back to for inspiration. They took their builder grade craftsman kitchen and turned it into a cooking oasis.
They completely re-imagined the space based on what they wanted their kitchen to do for them and it turned out incredible. See the full kitchen before, after, and sources here.
A third kitchen makeover that I've referenced over and over is by Sarah Sherwin Samuel of Smitten Studios.
You have to see her full kitchen makeover to catch all the gorgeous gold and copper details that combine so beautifully with her chosen cabinet paint colors.
In all of these makeovers adding space to move and breathe was key. Whether by opening the flow of the kitchen by removing cabinets or shelves, or taking full walls out. A contrast of colors was also employed by each of these ladies. Whether the cabinets were black, grey, or green- the backsplash, counters, or wall paint brightened the room with contrasting colors. Obviously white is the color of choice here, but you'll notice in Dana Miller's home that even butcher block is used for a beautiful, rich contrast.
I'm looking forward to getting our counters in and choosing the backsplash that will complete our kitchen makeover. Share links in the comments below to your favorite kitchen makeovers that have inspired you.