Recently this little boy growing inside of me was sweetly celebrated by some of the most wonderful women in my life. The star themed baby shower was a wonderful time to catch up after the holidays and have a bit of an open house.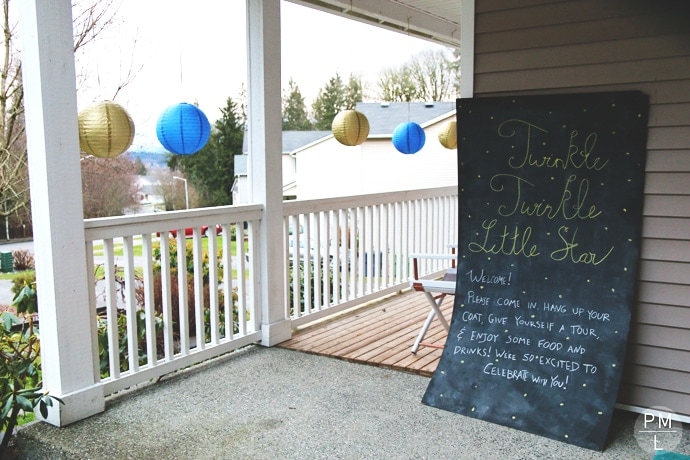 I had a most amazing crafting friend of mine team up with me to make this fun star themed baby shower come about.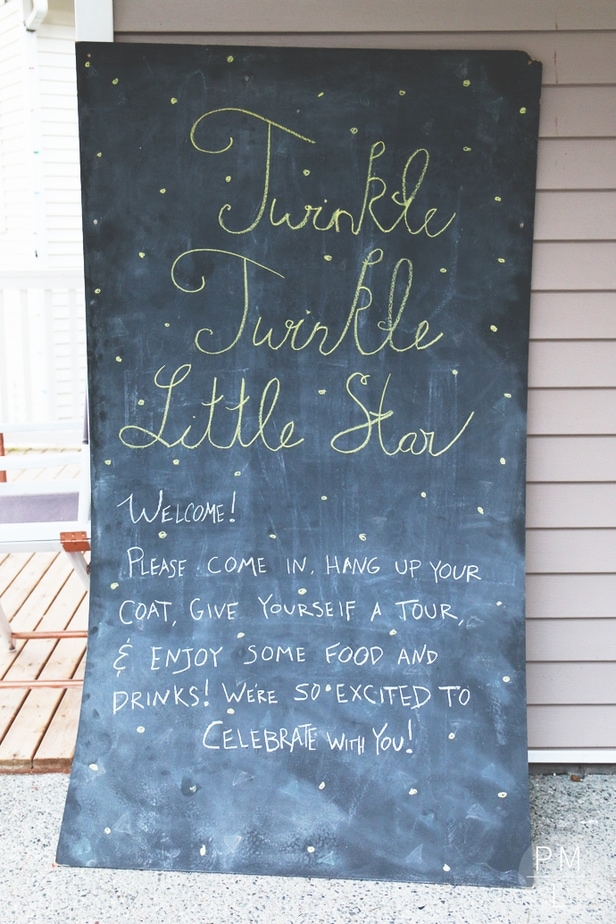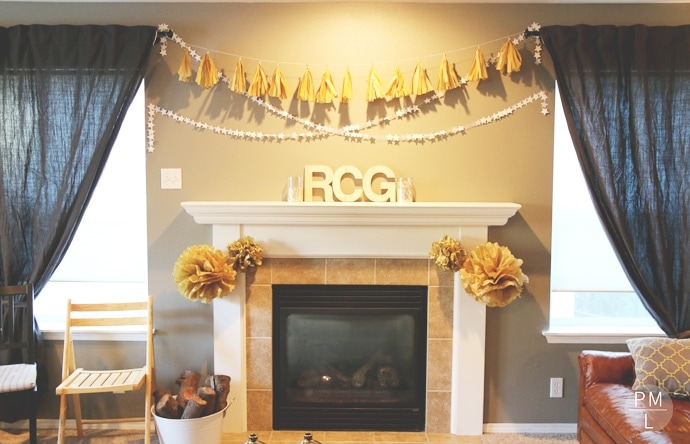 We went with gold, white, and blue decor for a sweet light decor. I loved the sewn star garlands! And by having the initials up, I can share the name we've chosen, Reuben Cash.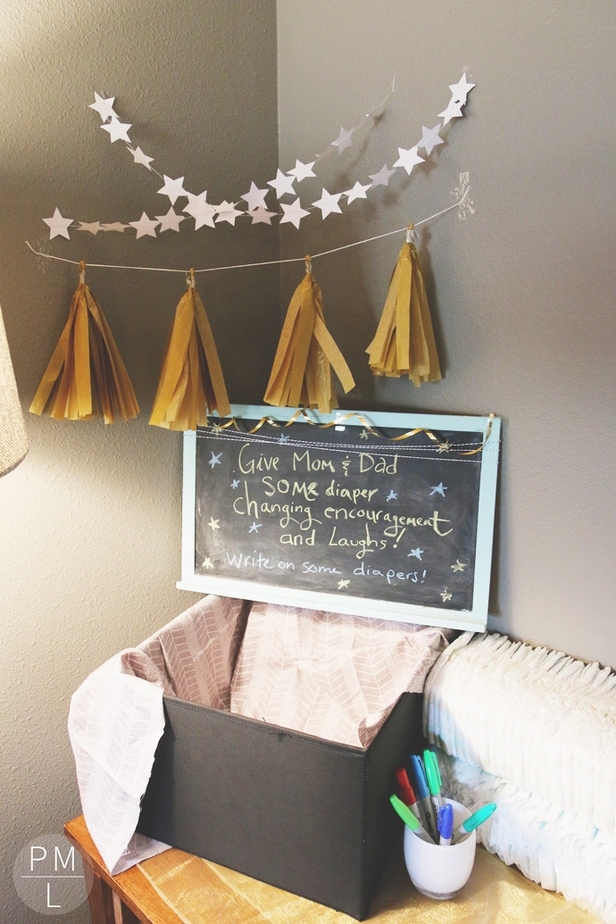 A little diaper signing…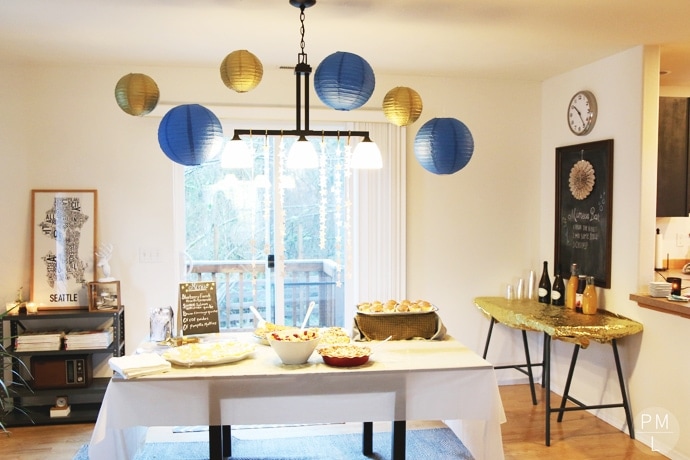 We had a fantastic menu that disappeared by the end of the weekend. Here are the recipes for the amazing blueberry french toast casserole and smoked salmon artichoke quiche.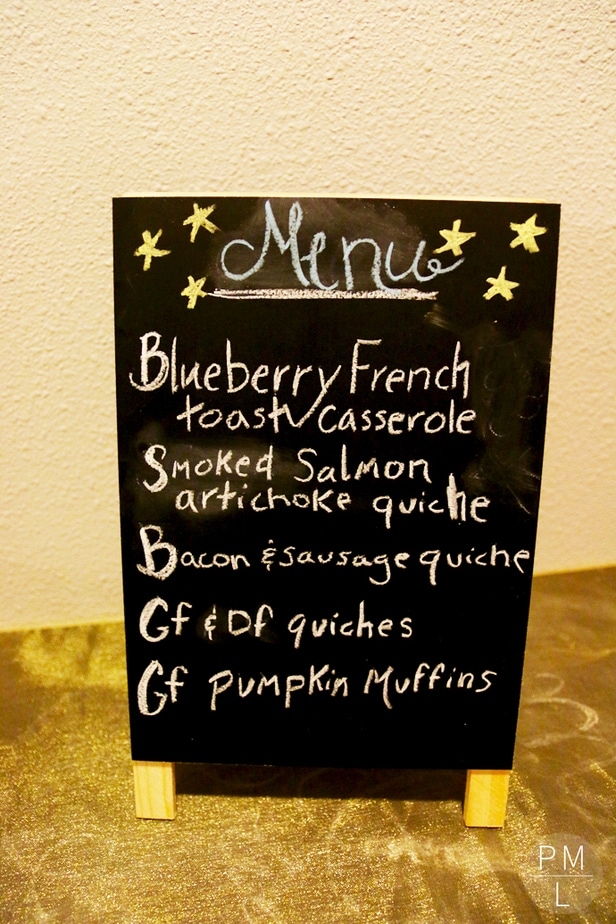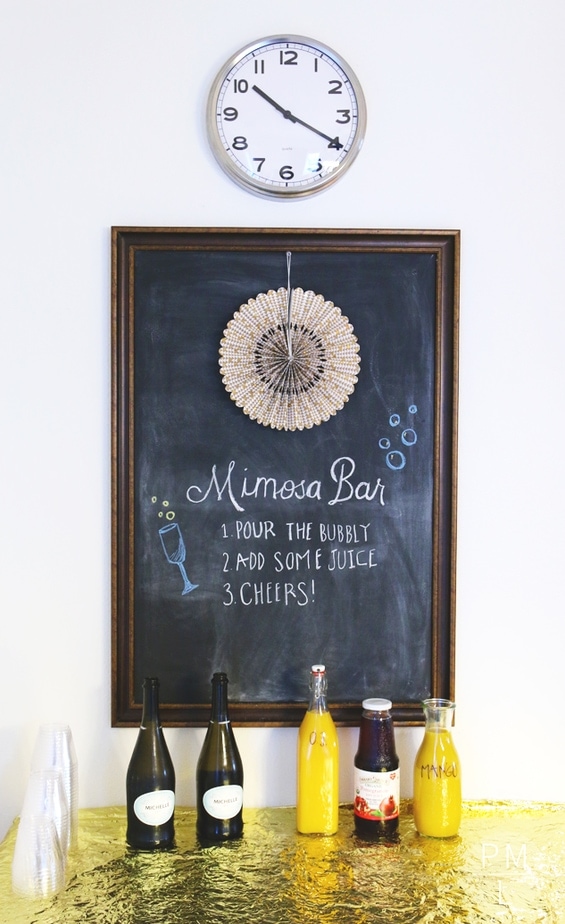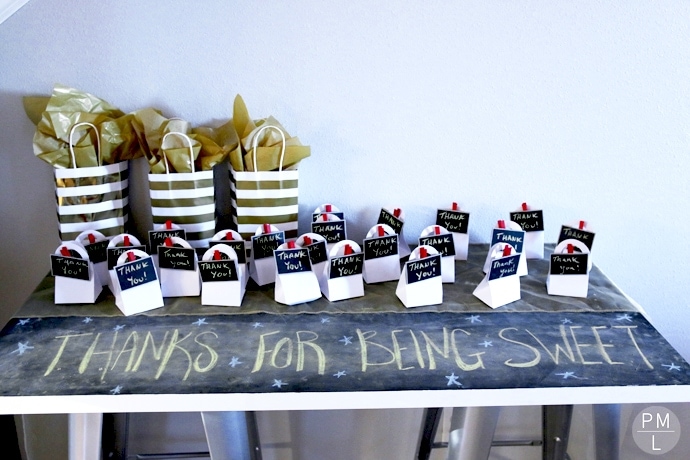 I made easy thank you bags with little chalkboard clips from the Target dollar section (4/$1), gift bags from the dollar star (12/$1), and filled with gold almond roca and blue cookies'n'creme kisses! The game prizes were Eos lip balms and a cute mug.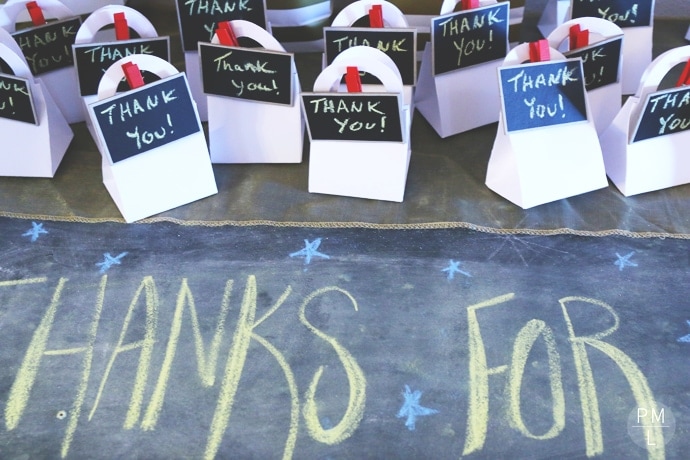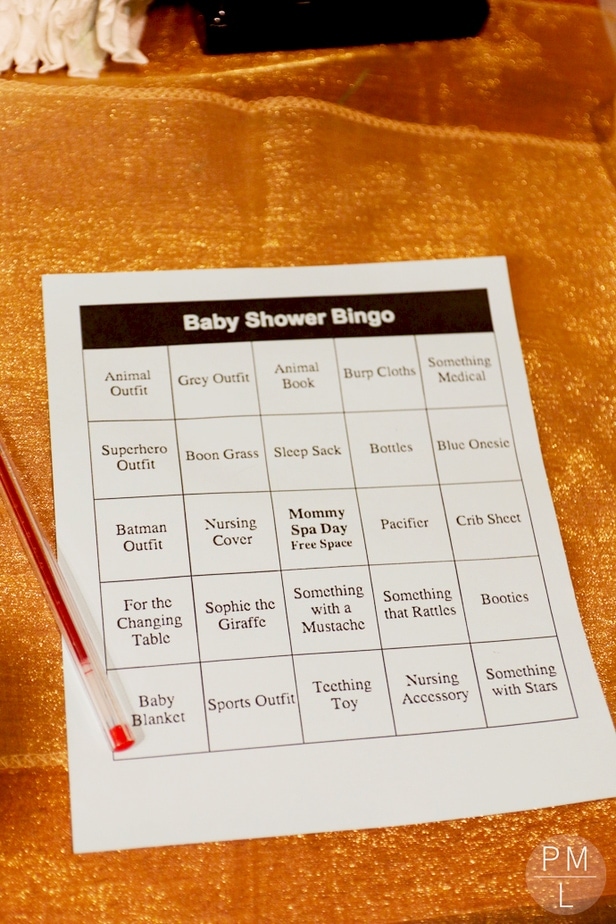 To make the gift opening a little less boring we played some baby bingo!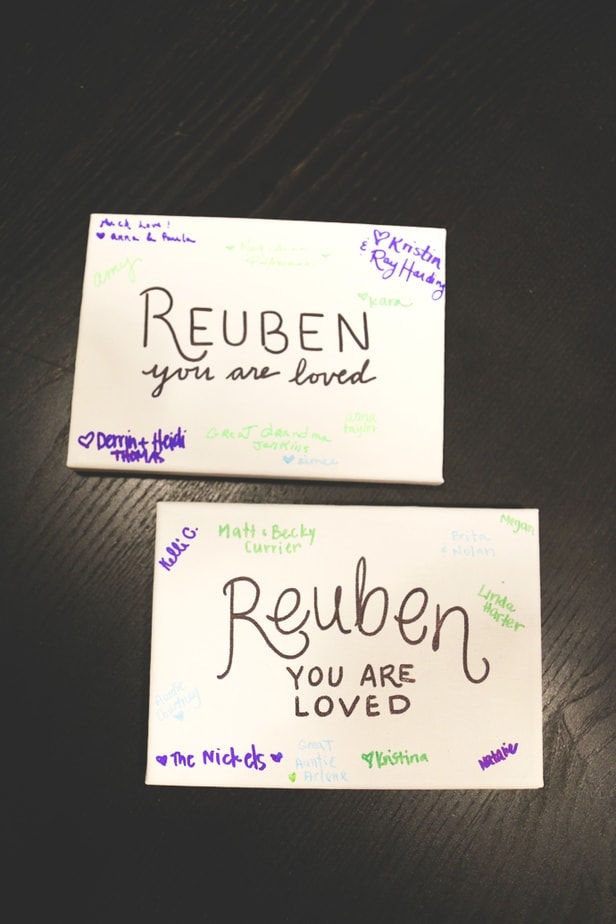 I wanted to remember the friends and family that celebrated Reuben that day so I bought little canvases to decorate his room with.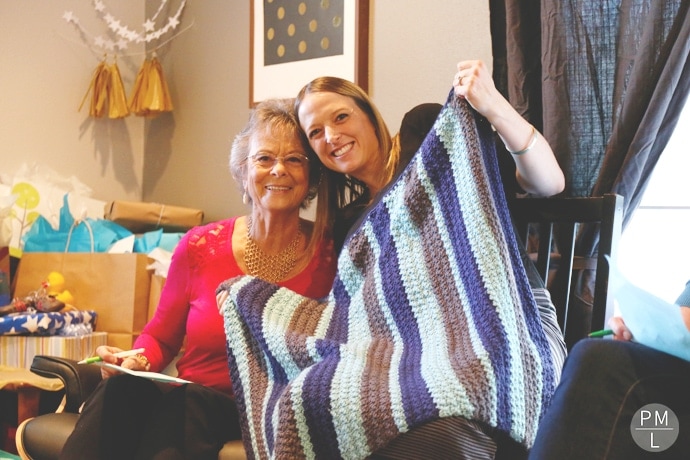 A lovely memory was receiving this handmade baby blanket from my sweet grandma. I will treasure it and Reuben will love it forever!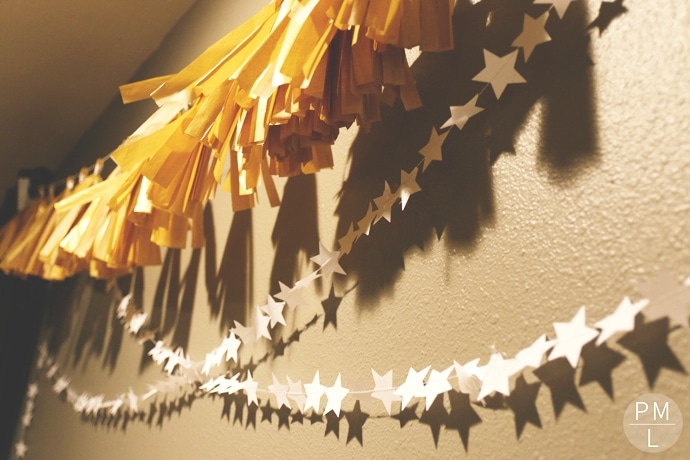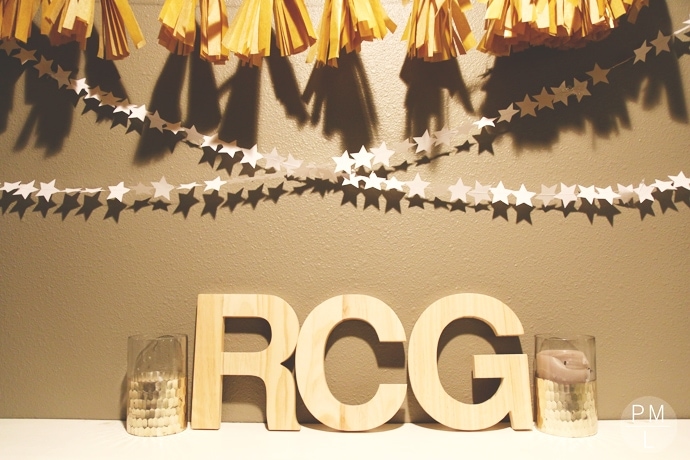 Reuben Cash Grimstad you are already so loved. We cannot wait to meet you!