Today myself and 6 other bloggers will be kicking off a week of holiday home tours in their finest form. Since I can't have everyone over for a cup of Christmas cheer, I hope that you can enjoy a bit of my home from the comfort of wherever you are.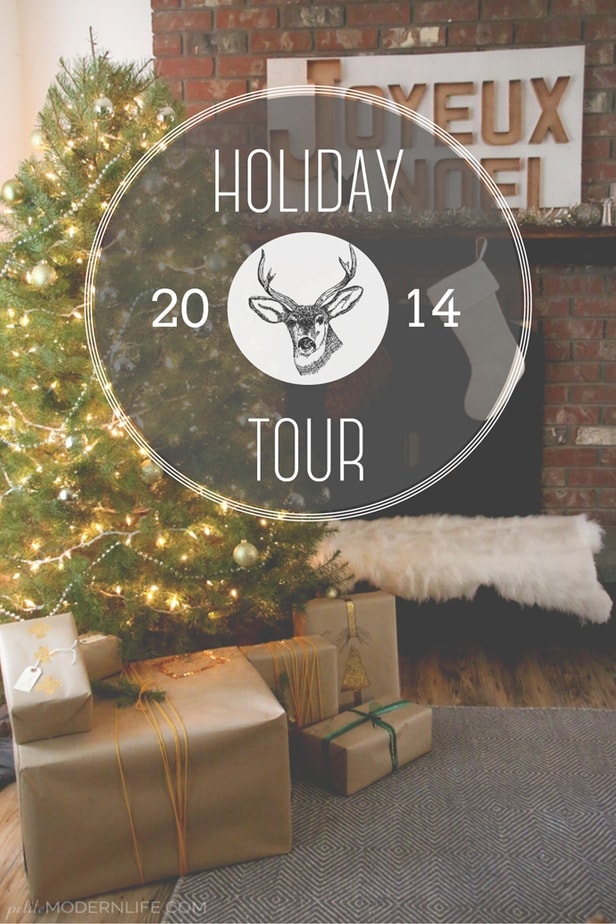 So come on in..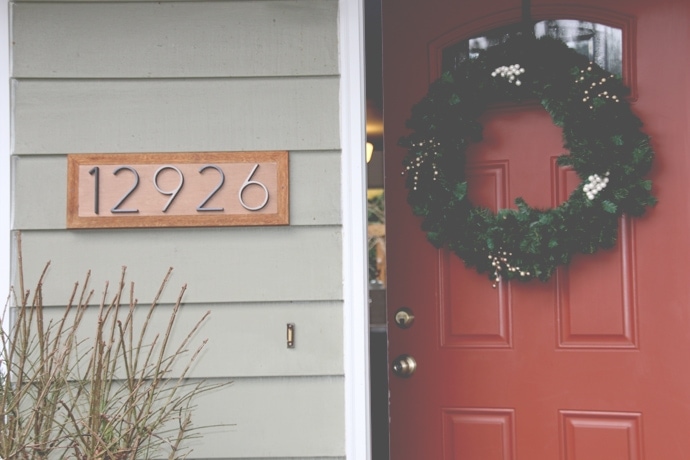 I'm still loving Leather Cross Flag I made. It's so mild with some of my favorite components: leather, linen+ copper. The stool tutorial can be found here.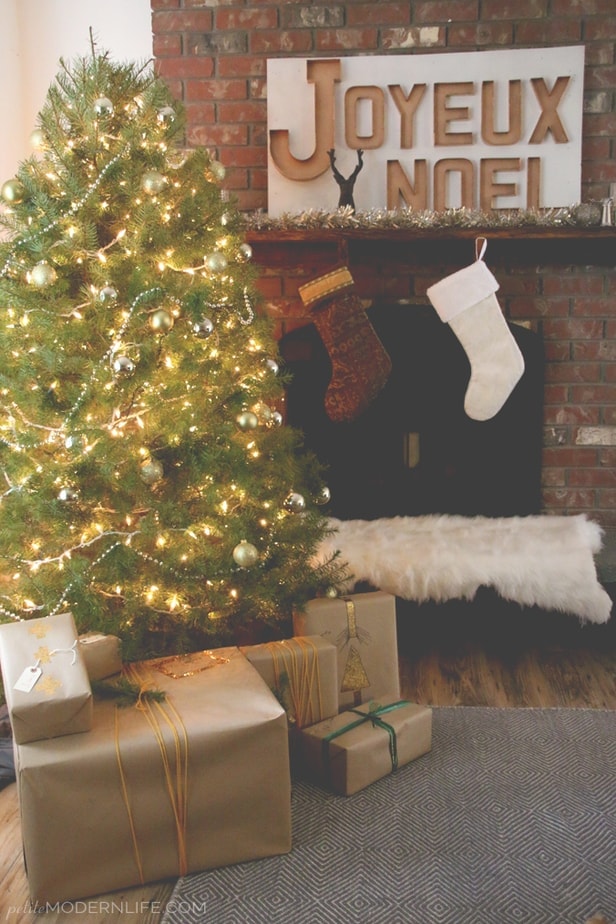 Keeping it simple this year feels so good. The sign was made with cut open cardboard letters and spray paint. I'm a "brown paper packages tied up with strings" girl can you tell?
I found these sweet accents at zgallerie.com in their post holiday sales last year. I've said it before, but I love that moose shot glass to pieces.
Sure I can play all my favorite tunes on Rdio, but there's something so classy old school about tuning a vintage radio to classical or the news (you can't play hip hop on one of these, I tried, it was weird). We picked up this lovely piece at the Fremont Vintage Market in Seattle. If you live here or come to visit, this is an unknown treasure trove of a place! Great deals and amazing things. I'm sure Macklemore has popped a tag or two there… Here are the spots to find my tutorials for my wreath, mirror, and honeycomb mirrors.
I was so excited to get my hands on this soap/lotion set from Trader Joes. Perfect for my sensitive and dry winter hands.
If your unfamiliar with these, they're called Glassybaby's. These were a gift to me. A wonderful gift. Their stores, based in Seattle, are addicting. You would want one in every beautiful color if you could walk through their doors. See their amazing site here.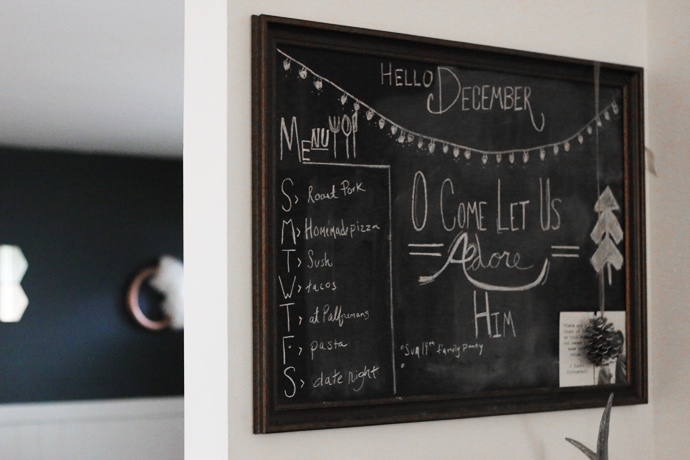 Check back on Wednesday for more details on our chalkboard wall..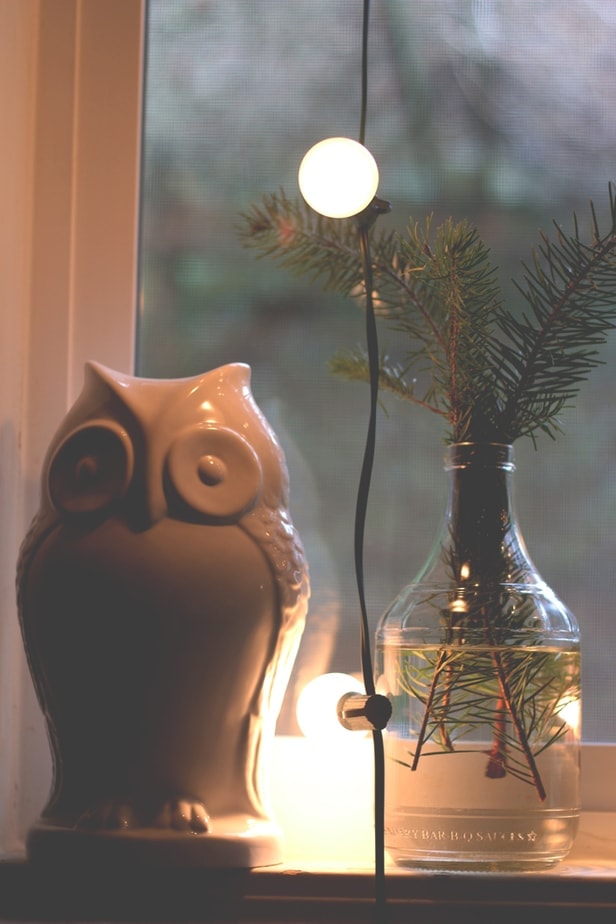 This year I took all my tree trimmings and put them in the jars I've been collecting. I'm so glad I did.
Last picture I have to share is this gem from this past week while nannying. I love this little peanut and my fuzzy pup. Their camaraderie is priceless + adorable.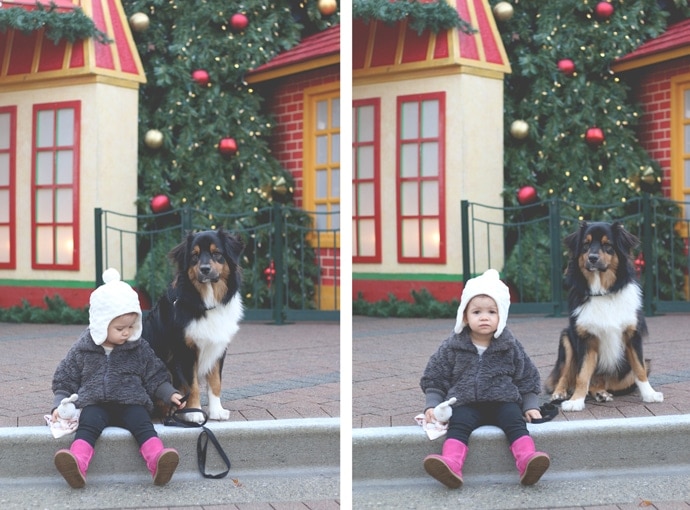 I hope you enjoyed our festive tour!
Now you can easily hop on over to these lovely homes that are being shared this week too! You won't want to miss a single one.
Table and Hearth
Avery Street Design
Average But Inspired
Paper and Fox
Petite Modern Life
The Rustic Willow
The Domestic Heart
New House New Home New Life
Mrs. Fancee
A Nurse and a Nerd
Dandelion Patina
Elizabeth Joan Designs
Churchill DIY Mill
DIY Passion
Fresh Crush
Little House of Four
Home Remedies Rx
Dwell Beautiful
The Big Reveal