When Amy reached out to me about creating a big girl room for her daughter Evy and gave me this Anthropologie wallpaper as a starting point, I was drooling as I set to work! It does remind me a little of my sweet Ava's little modern nursery from last year and has me so excited to design her new room once we move into our build! Therefore it wasn't hard at all to channel that excitement into Evy's big girl room design!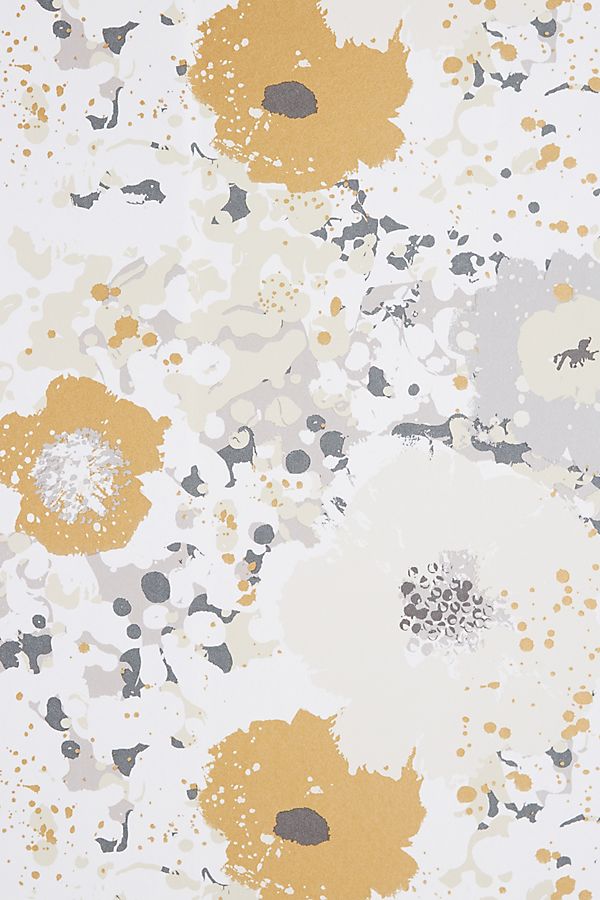 The only pieces of furniture for sure staying were the bed and a floor lamp. Also there was a "no bugs" policy for this sweet girl. With that in mind I was ready to go!
Before
I was really excited to play with different ceiling lights in the room, which you'll see in the below pictures.
Design Boards

Color Palette
The color scheme I'm going with is a soft palette that is almost pastel. With accents of antique gold/brass. I love the way the sage and blush play together in this space.

Shopping List
This shopping list compiles my favorite pieces for this big girl room! I'm swooning over that flower petal mirror combined with the classy bead chandelier. The blush accent chair with gold legs helps move your eyes from the pink of the rug upward through the rest of the space.
Dresser / Nightstand / Rug / Wallpaper / Mirror / Chandelier / Woodland Prints / Accent Chair / Quote Plaque / Sconces / Nest Print / Throw Pillows / Wall Clock / Silk Flowers
Don't see the item you were looking for in my design pictures? Check out my Pinterest board for this project to find all the pieces!
Lights Comparison Guide
I did some price and style comparisons with ceiling lights and sconces and found a great variety for you to check out!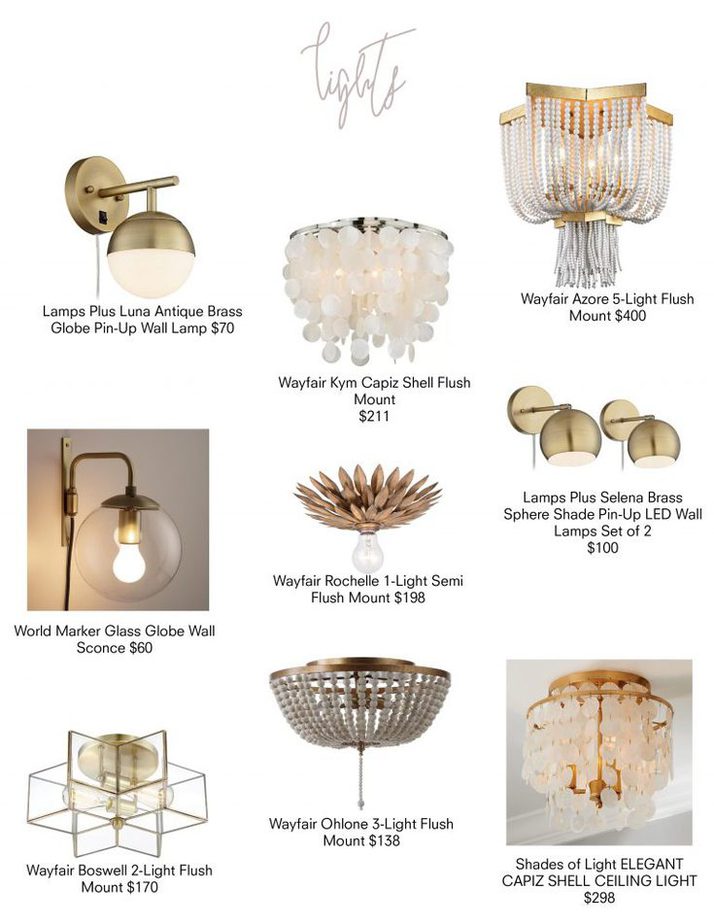 I look forward to sharing pictures of Evy's big girl room when it's all completed. Such a sweet and cozy space! What is your favorite piece of it? You KNOW I'm a huge sucker for lights. Remember this gold light makeover for the office? And then there's my lovely modern chandelier that is awaiting me in storage! Just wait till I share all the recent lights I'm loving for the modern farmhouse!