It's week 3 out of 6 for the One Room Challenge hosted by Calling It Home! Last week I revealed 1/3 of the finished office, you can see that post here! While that is a huge accomplishment in itself, the remaining two thirds requires still more painting, planning, purchasing, and organizing! I've never really had to schedule my makeover projects with a deadline and I'm definitely feeling the heat with this one!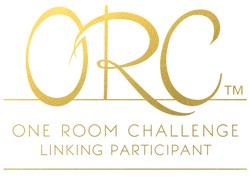 The prompt for this week's update is: Have you encountered any setbacks? Any happy accidents?
Well, the short answer: yes. I mean of course. It wouldn't be a project without 1 (or 2 / 3 / 4…) of those right?!
Long answer…
Happy accident! This past weekend I was given a surprise 4 day weekend! So naturally I crammed it to the late night edges with the to do. On the agenda:
Get to Ikea when no one will be there and don't buy everything you see.
Finish painting the inside of the closet.
Finish mounting the shelves + accessories.
Ikea was the perfect stop to get my office organization components, but I knew if I didn't go in with a very specific list I'd go waaay out of budget for this comparatively small (though extremely cute) addition to our home. That in itself was a bit of a setback. However, it was a good setback because it meant I actually spent extra time organizing my shopping list online and measuring out my closet before heading to the store. Once I had my first shopping list put together, I was even able to tweak it to save us some money. Here's what my list and thought process looked like.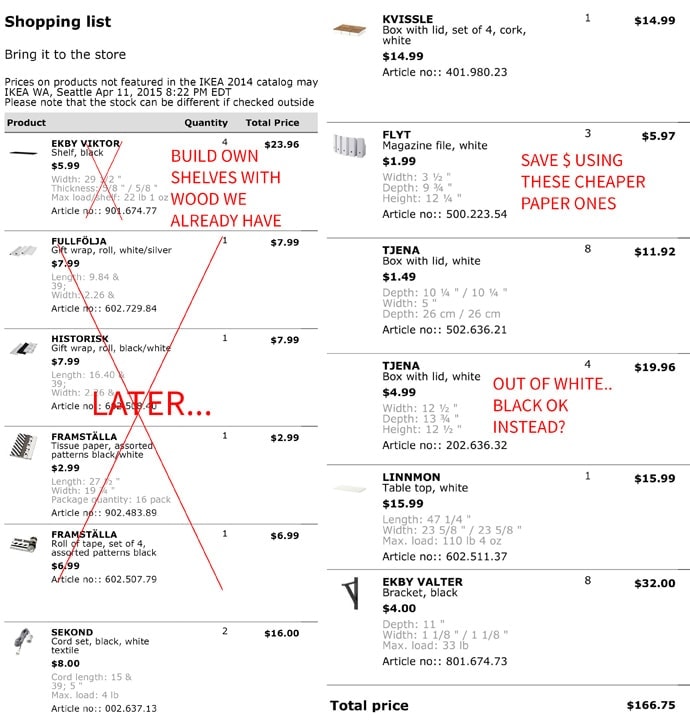 I count myself lucky in that I live close enough to an Ikea that I can get down there on a weeknight, after traffic, and right before they close if I need to grab a few things. So saying "later" to their adorable paper shop items, until next month's "Karisa Budget"  resets isn't such a bad idea. I was a bit disappointed that they were out of my preferred color for the TJENA boxes, but I'll roll with it on this one rather than wait.
The only other "surprise," or "learning opportunity" I've had so far was learning how to cover wood tannins.
I've painted over all sorts of colors in my home in the past, but haven't painted over raw dark wood like the cedar in the office closet. I first approached it without a layer of primer and just my usually quality covering paint. Turns out that some rich tannin woods, like cedar, will bleed through your best interior paint no matter how many coats you use. After wasting 2 coats of paint and some drying time, I learned my lesson and went to the hardware store to pick up some quality tannin covering primer.
There were quite a few choices for this type of primer, though I wasn't at ease with them all.  I've used one for a floor in the past and the smell was horrendous!  So I read through all the cans and decided that the Kilz Premium with low odor and Zero VOC would be the best choice. You can re-coat after just one hour which was great! I used two coats of primer and went back over it with my white paint and voila! No more stain bleeding.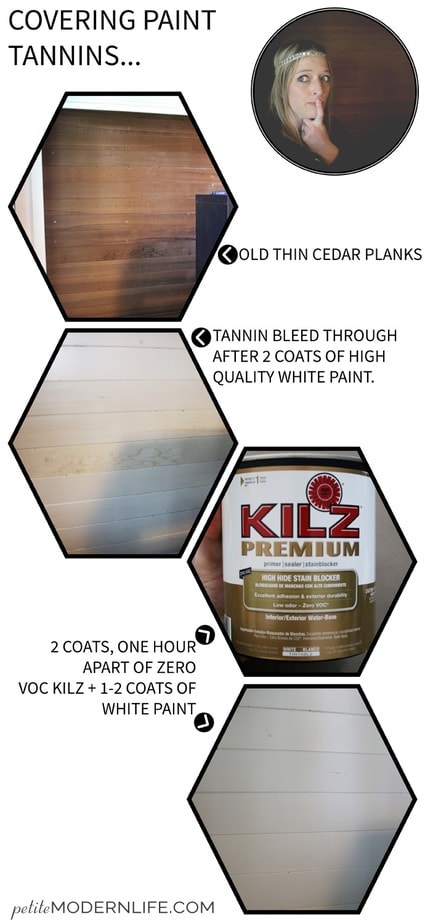 So the closet is successfully white! Aaand that's where I'll leave it this week! There are only THREE weeks (weekends really in my case) left to complete this makeover! It seems like a lot of time, until I factor in all the projects I still want to accomplish and the weekend time I have to do them in.. This truly is a fantastic challenge of organizing time, money, and thoughts!  (..I can do it..I can do it..)
I'll leave you with some teaser images I snapped of the other things going on in this makeover… :)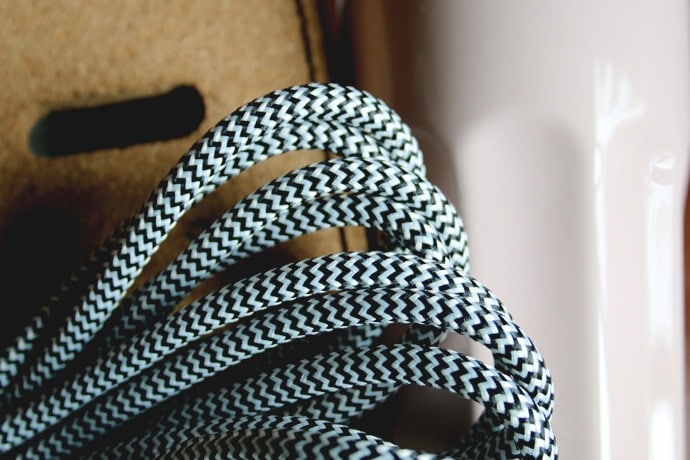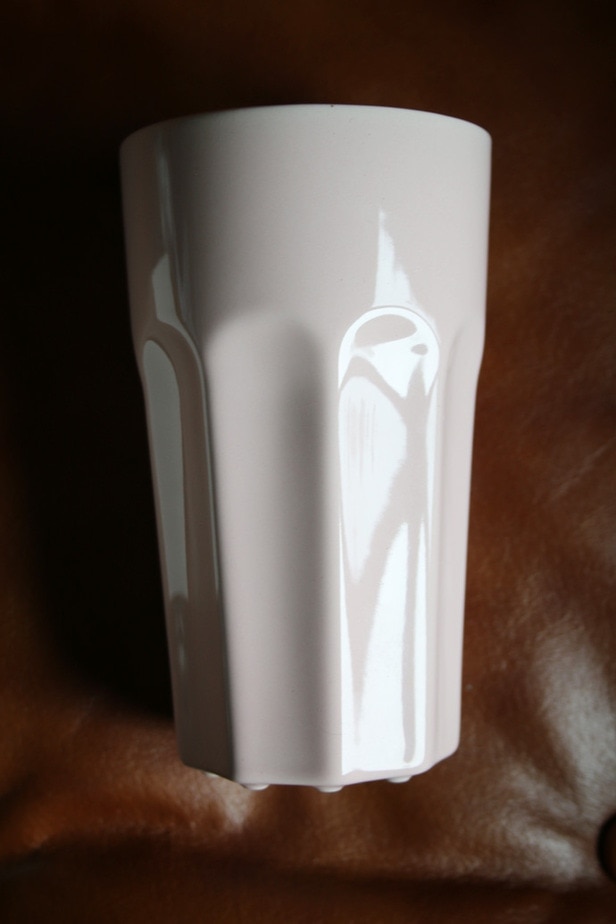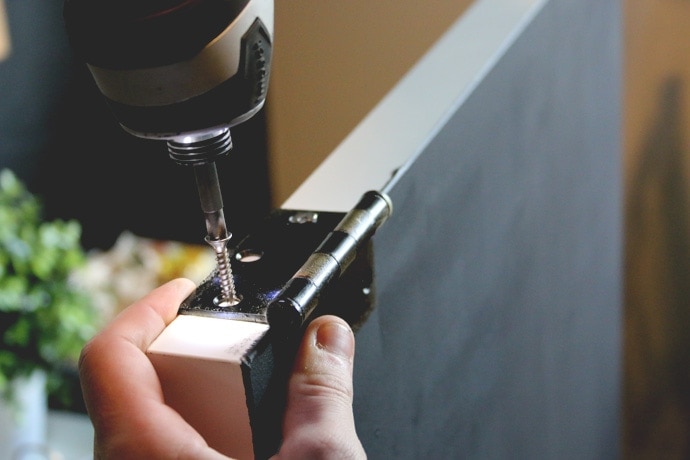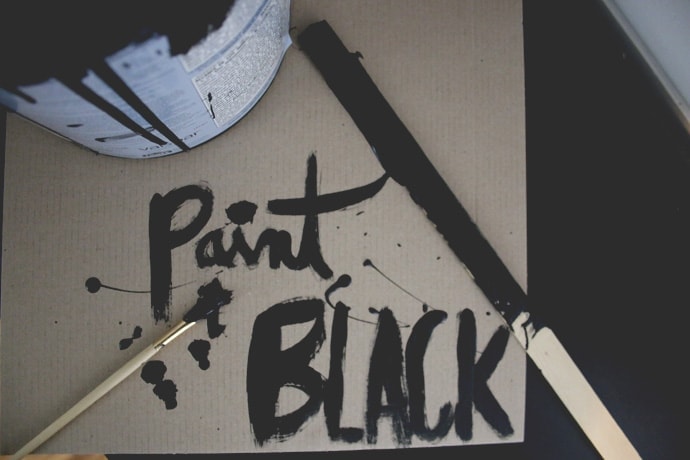 I'm loving this challenge and sharing bits of the process of how I go about my makeovers along the way. Here are my other One Room Challenge posts for you to catch up on!
Thursdays, April 2nd (week 1) – Introduced the office makeover and plans! 
Thursday, April 9th (week 2) – Showed my black, white, and gold progress in the office!
Thursday, April 16th (week 3) – Talking about my setbacks and "happy accidents."
Thursday, April 23rd (week 4) – Sharing how it's going while feeling the time crunch!
Thursday, April 30th (week 5) – Did I revise my plan? We shall find out….
Thursday, May 7th (week 6) – The Finale – Photo-op time!
Thanks for joining me on this adventure!