Hey friends! It's March!! Let the flowers bloom, the random warm days come, and the rain– the rain take some breaks here and there ;) Last week I shared with you my Guest Room Makeover! Today I'm going to share with you how we made my favorite piece of the room, the DIY Live Edge Headboard.
Supplies and Tools:
**This post contains affiliate links to Amazon and other affiliates. You can read more about affiliate marketing on my FAQ page!
8 foot thin piece of plywood or plywood veneer
chosen stain and brush (I used dark walnut)
400 grit sandpaper
ear protection + goggles
screws and screw driver
This DIY is really easy and inexpensive! I actually had the wood on hand in the garage leftover from a previous project and the stain from who knows how many projects!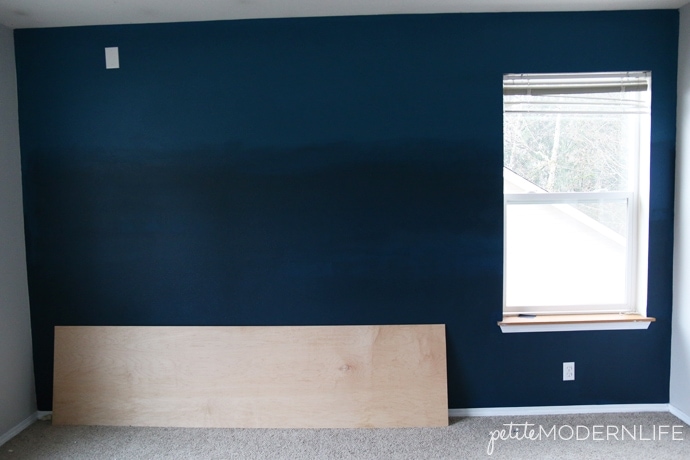 Bring your sheet of plywood into your bedroom and measure out your desired size against your bed.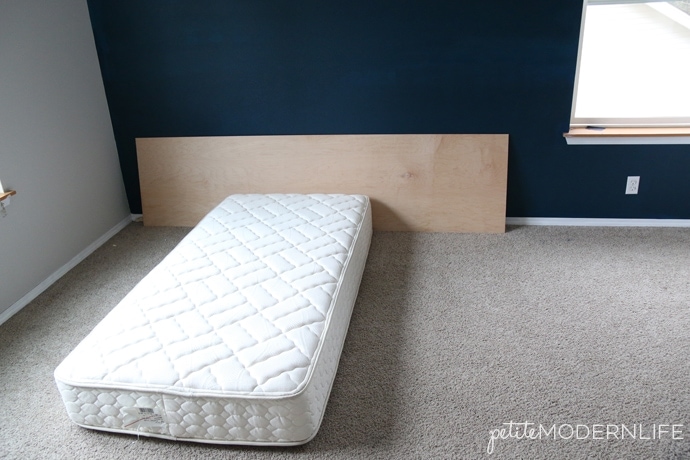 Next, draw out your live edge design. I googled "live edge" and made my design based of the image results I saw.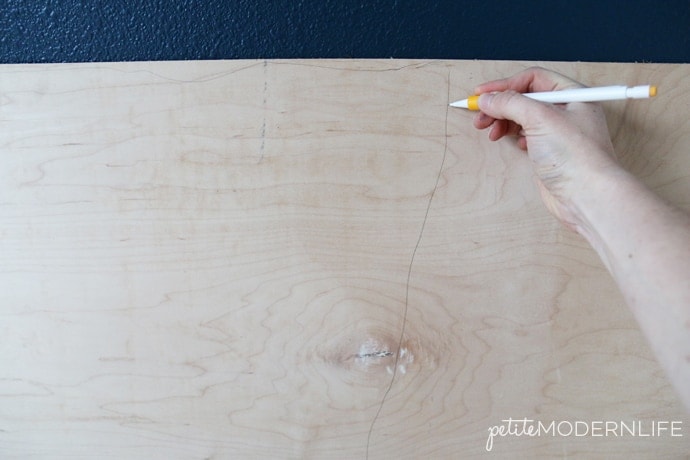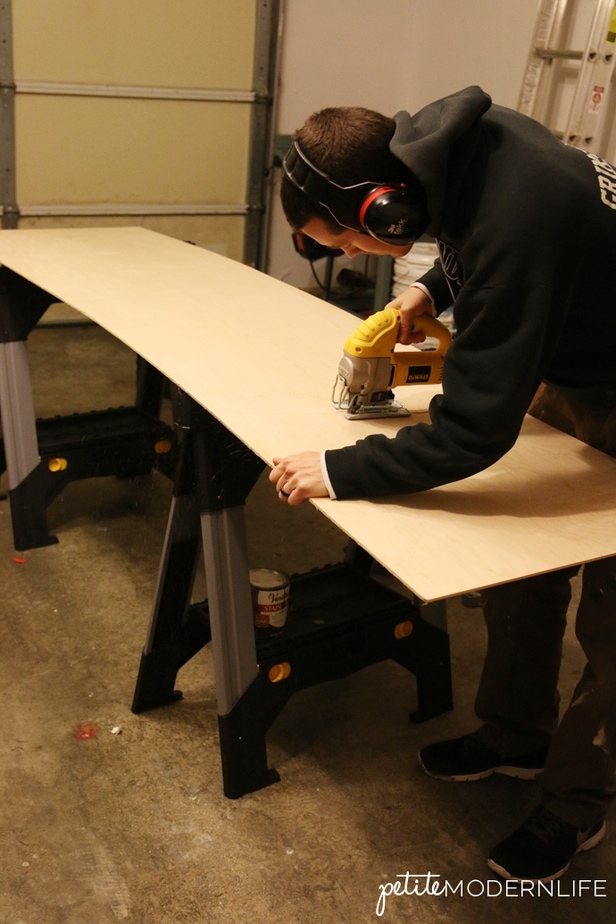 Then take your wood to your sawhorses and bust out your jig saw. Follow your tracings as best you can. It doesn't matter if it's exact which is great!
After you're done cutting it out, sand all your edges with high grit sandpaper.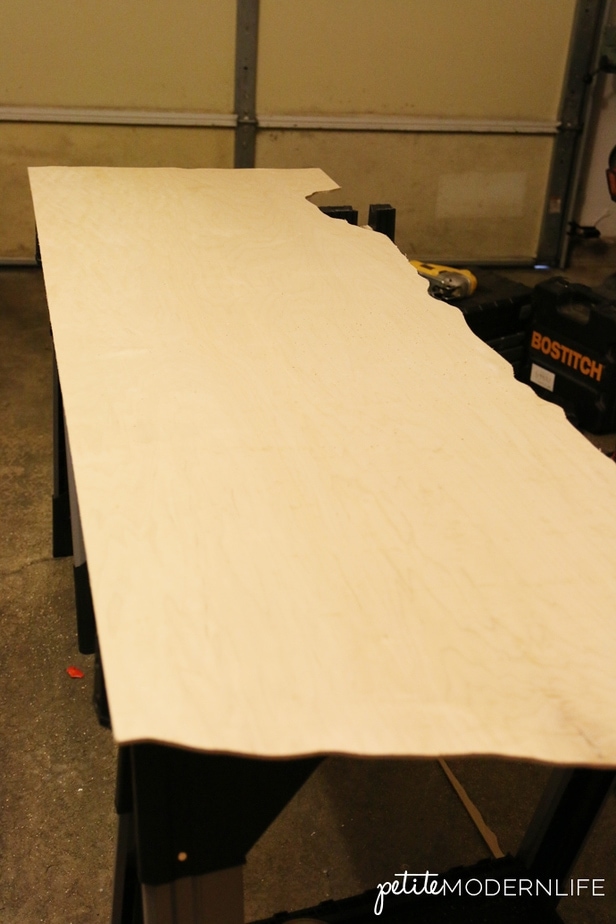 Now take your stain and brush it on aiming for one continuous stroke from one edge to the other going in one direction. You can plop a larger dollop of stain down in a middle/side spot then run your brush through it all the way across until you cannot see a starting point. Note: I did not do any pre-staining and I think my stain job turned out just fine.
To make my piece look a little more realistic I put two coats of stain on the top and the bottom leaving the middle with just one coat. Let the stain dry according to the instructions.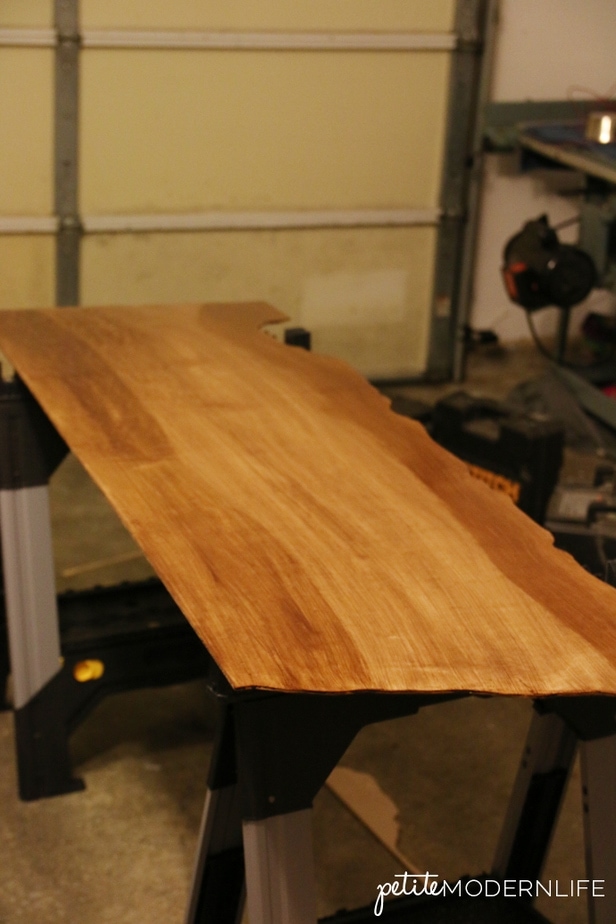 Next, find a stud or two in your wall and screw the headboard on it at your desired height.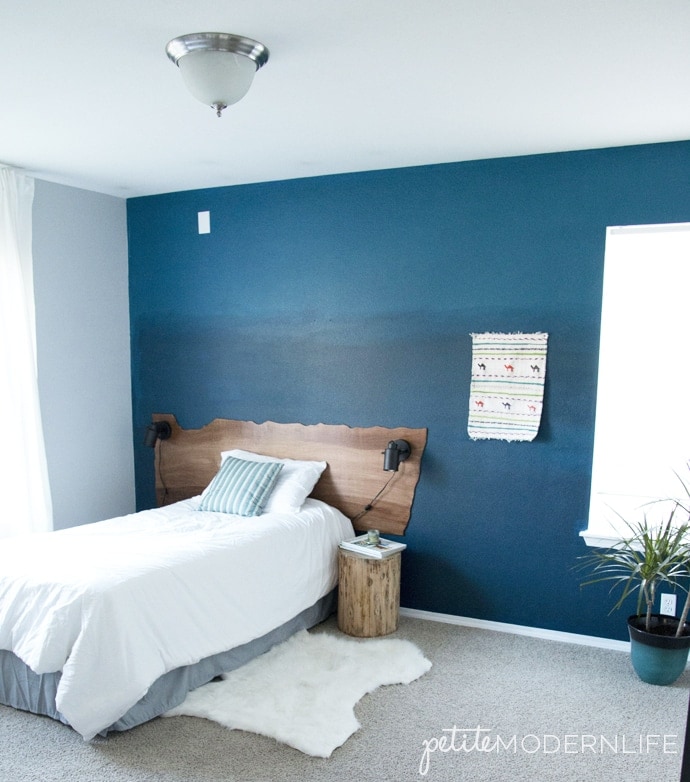 To make it even more legit, I added some wall lamps I had from my previous modern living room makeover! I found these at Target a couple years back now and they might carry similar styles still. I think Ikea has a great collection of wall lamps.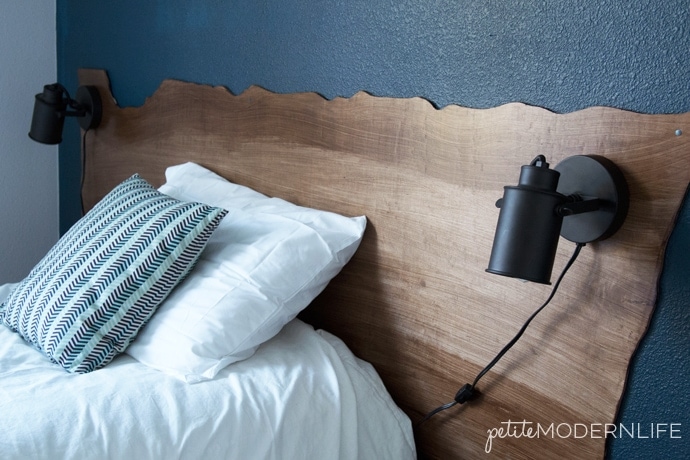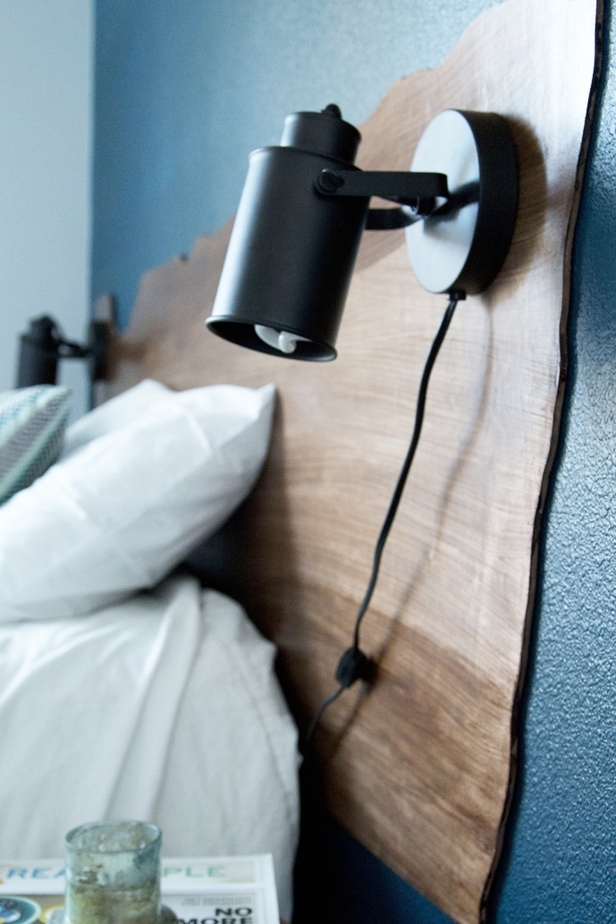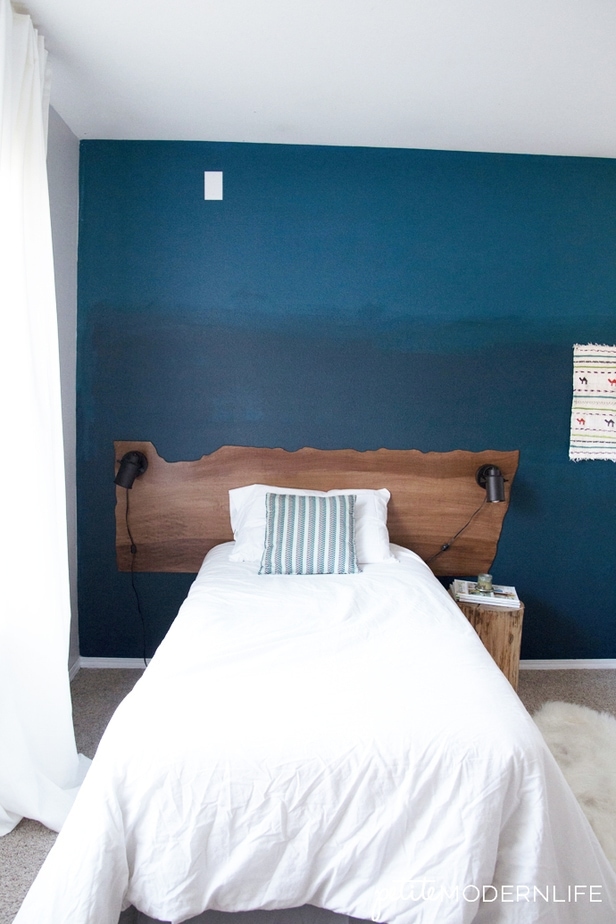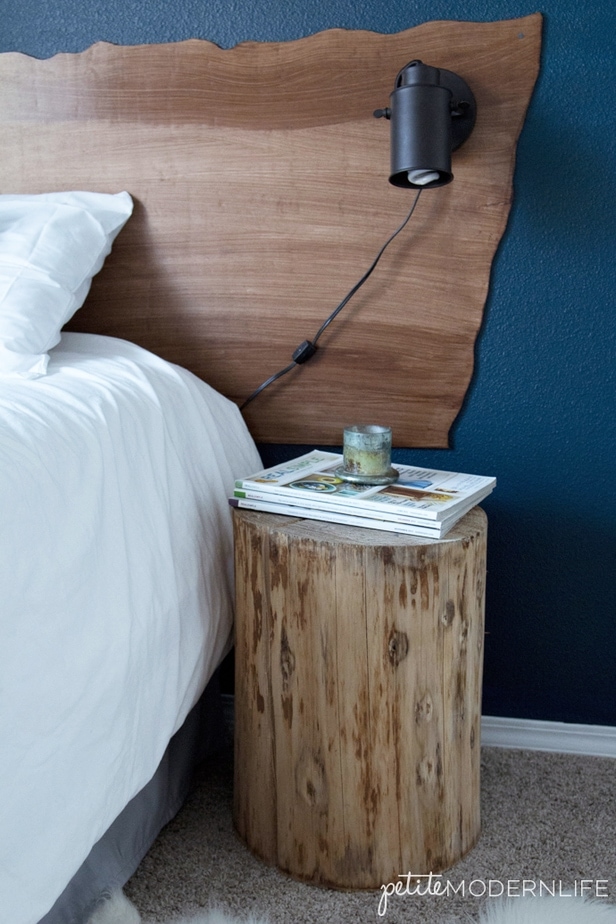 I hope you enjoyed this tutorial! Let me know if you make one in the comments below!