Alright I've been doing a lot of talking about offices recently while dropping tidbits that I've been working on my own. Well, it's not 100% done, but I'd like to show you the first office reveal. Let's jump right into it shall we? Here is what the office looked like when we moved in and what things I wanted to start tweaking.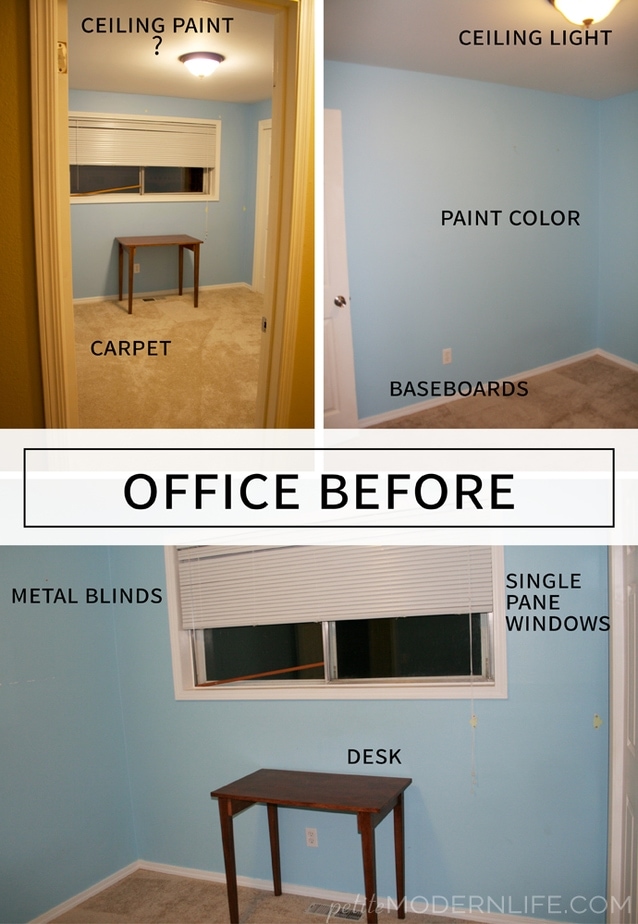 Metal blinds.. shiver.. It may have been wasteful, but I pulled those out of every room and opted for curtains if they needed some privacy. They probably would have been removed anyways when we had all the single pane windows replaced with double pane vinyl windows. I digress..
I first attacked the room with white paint and wood floors and new baseboards for good measure. Then, it turned into a storage room (along with all the other rooms that aren't in use. Is that like a room purgatory?)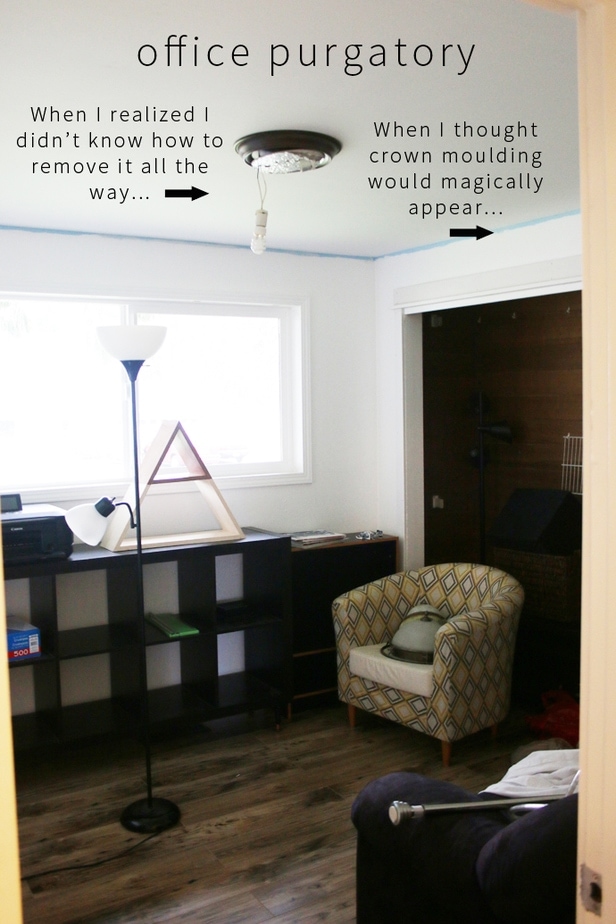 After obsessing over black paint (forever), I decided to make it the main feature in the office. There's a certain feeling you get when you start rolling out black paint on your walls… It's kind of like skinny dipping where you feel giddy, crazy, and hope no one judges you when they find out. I went with that euphoric feeling all the way up to the ceiling and thought, "oh yes.." And kept on painting.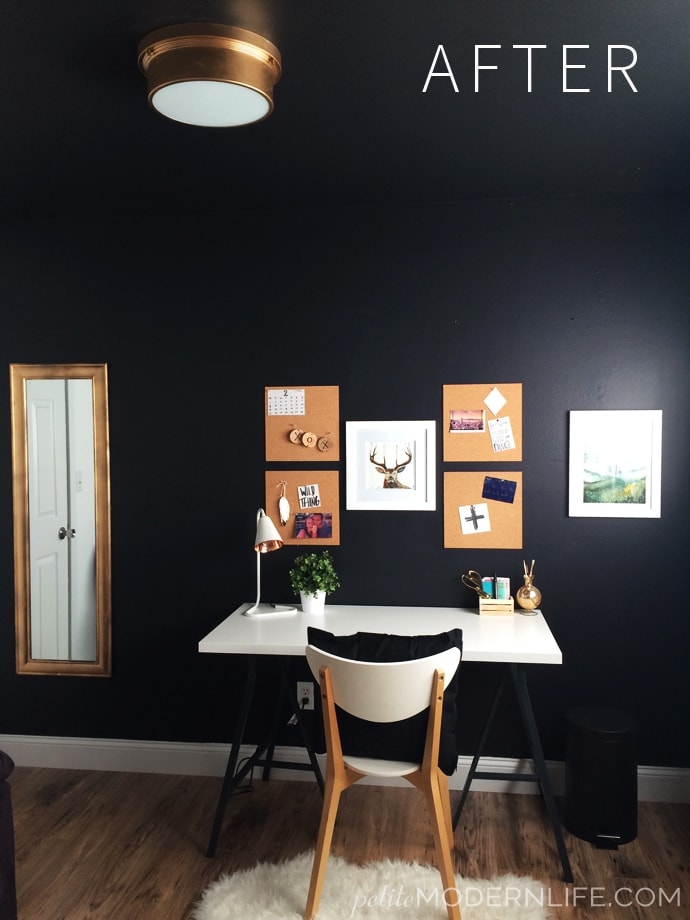 It was perfect. I don't really buy sample paint. I figured if this Valspar paint said Kettle Black, it meant B L A C K (.) And it did.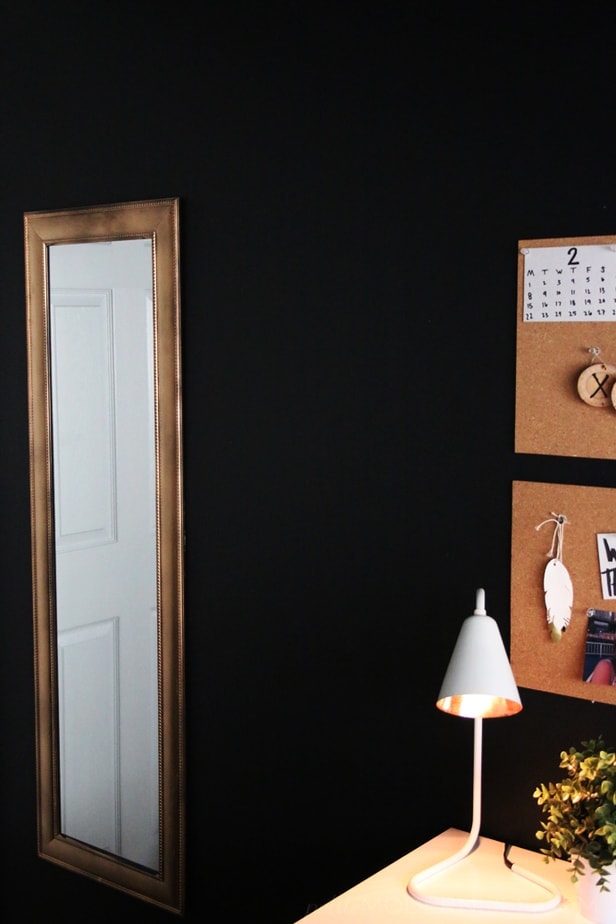 I'll be sharing more of my DIY tricks + where-froms in another post, I found a gold paint product that sped up the decorating process immensely. Many of the items were things I had around + I touched up a little. Not that lamp though. You might've seen in in my Black + Metallic Office post a while back. It was on sale at Urban outfitters and I decided to order it after I made the post. Lucky me, they stopped selling it online 2 days later. I'm never that lucky in life.
Next– THIS beauty. I have a childhood friend who is so very talented in all creative areas of life. One of her talents is painting. All proceeds from her paintings go to supporting an orphanage she cherishes and has worked with in Uganda. Getting to have this original artwork and the other pictured in my house is such a treat.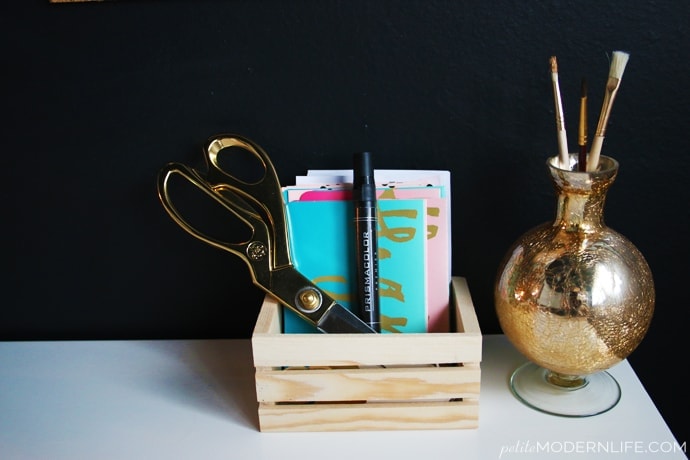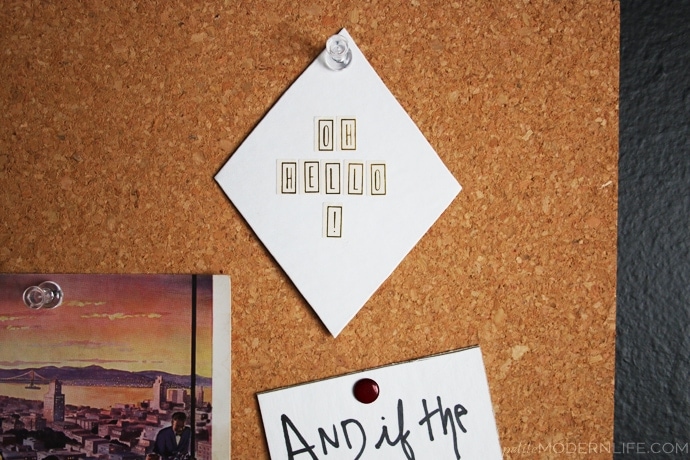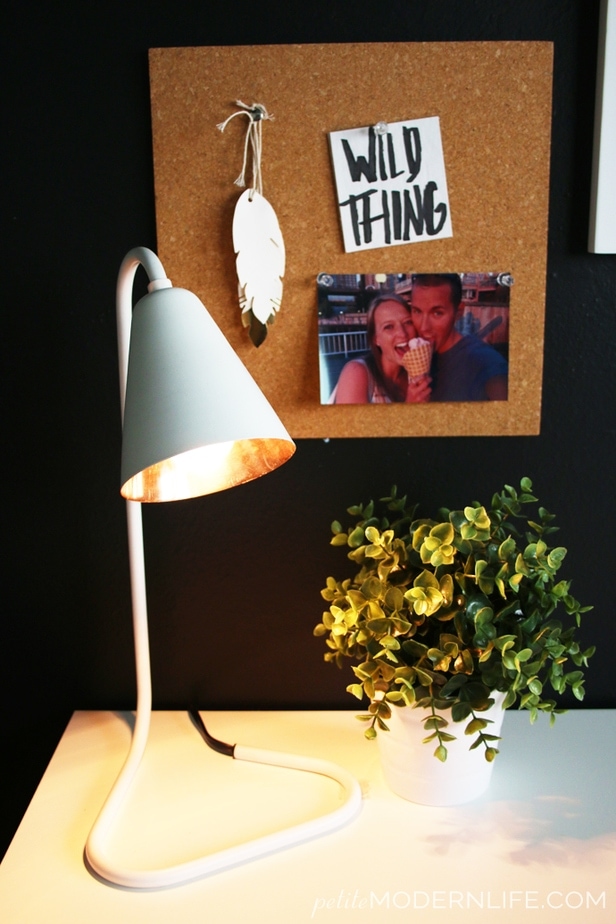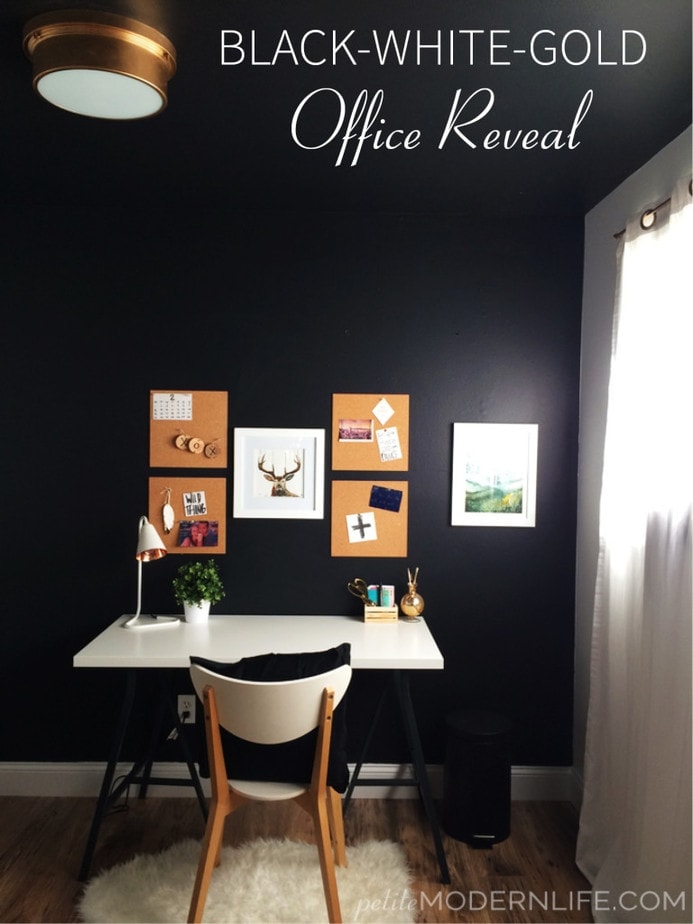 Check back next week for more office projects, details + DIY inspiration! Hope you enjoyed this black, white and gold office reveal have a great week!