Our second adventure weekend, after visiting
Lubeck
, was a day trip to
Schwerin Castle
from Hamburg.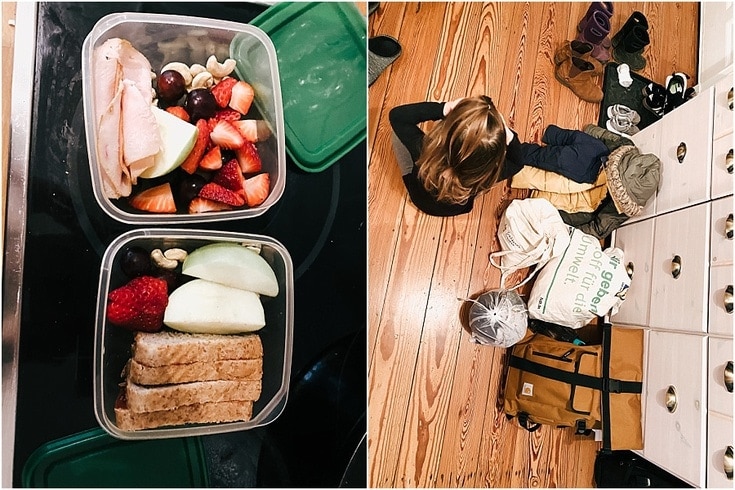 After that first trip, I was much more proactive in searching for the following:
Where we could park.
The routes we could take to get lunch.
Ratings for German restaurants in the area.
Where the kids could get out and be themselves.
Deciding how much food would get the kids through the drive!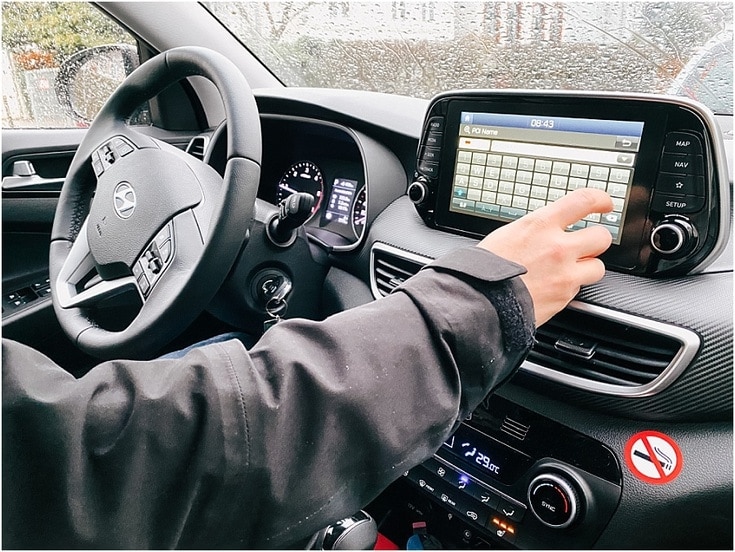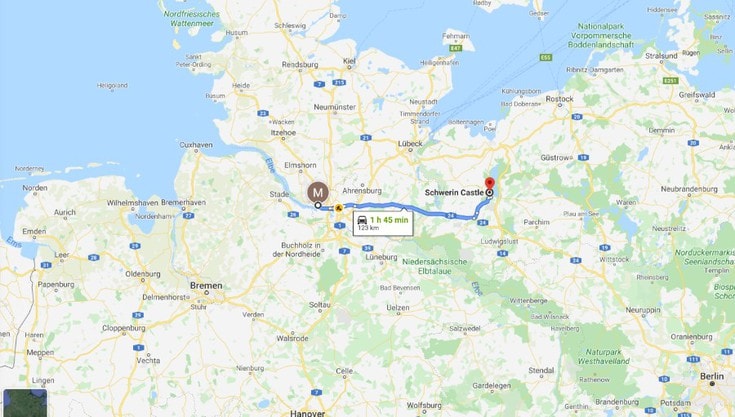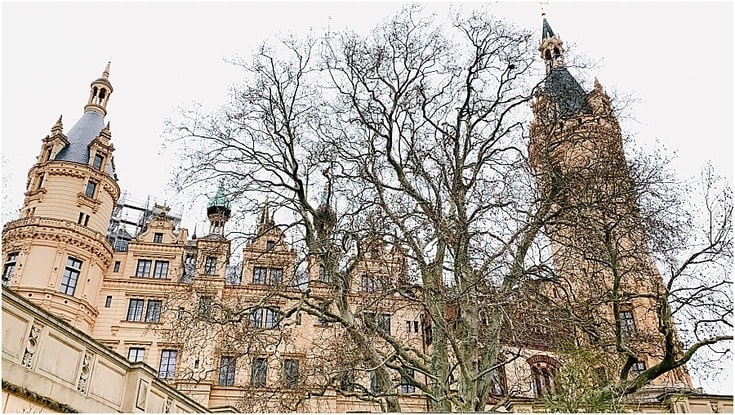 Schwerin is an hour 45 minutes away from Hamburg. (**fun fact, our landlords, and Germans in general I believe, always state distances in kilometers, never time. Which, if they were speaking in miles I would probably instantly convert into time in my head, but my converting game has always been slow so they now tell us everything in time! It's kind of a joke now. A useful one for me though!)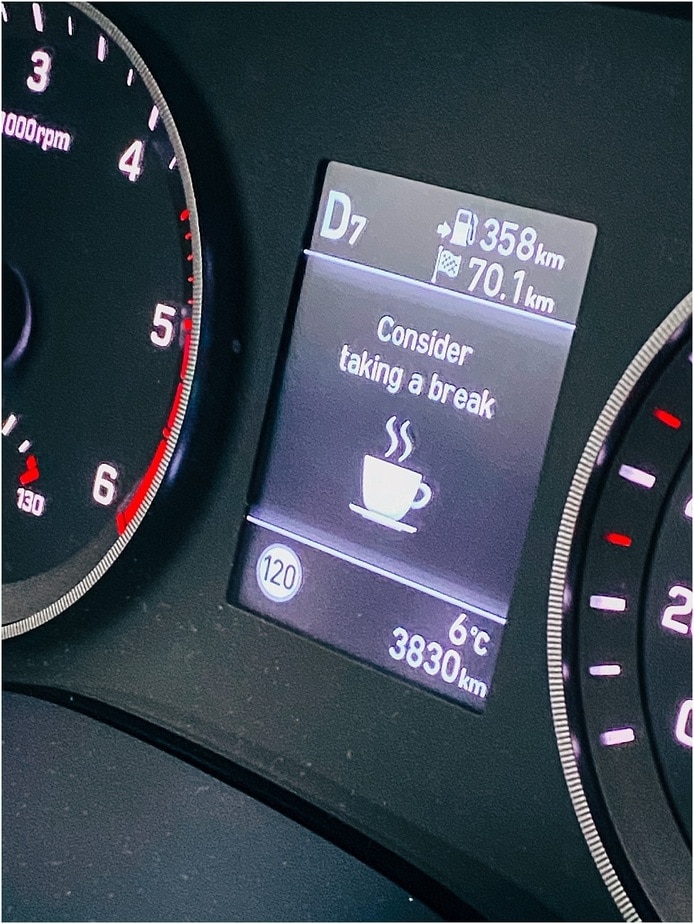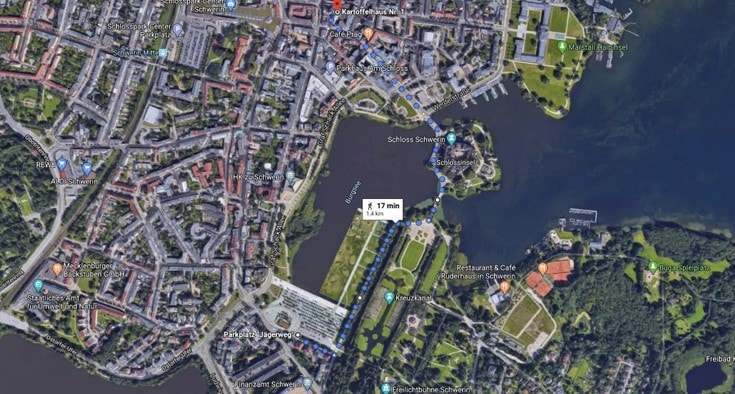 I started saving all the locations for parking, eating, touring, etc. on Google Maps under different "saved categories." It should automatically sync between computer and phone if you're logged into your same Gmail account. It's also a fun way to save your adventures to look back on or share with friends!
Parking in Schwerin
**This post uses affiliate links to Amazon that when clicked, give me a small commission at no extra cost to you! Thank you for supporting my blog!)
We originally intended on going into a paid lot, but found free street parking available next to the lot and parked there. For this adventure we brought our new stroller that Michael took apart, fairly easily, and loaded into the trunk of our rental. We're so glad we did with the crazy wind and some rain we encountered! Warm, easily transportable children make adventures SO MUCH MORE BAREABLE. So if you are travelling with littles, be sure you bring, rent, or buy a stroller that makes your time worth it! Also get a lock so you can hitch it wherever you want to stop! Bike racks, drain pipes, some fences, street signs are all available options. ("No bikes" signs are usually present on locations that don't want you hitching up.)
There were a few large pay parking lots around the town, but I ultimately went with this one so we could walk the stretch of palace grounds before and after lunch. We usually aim to leave before or by 9 in the morning to our destinations.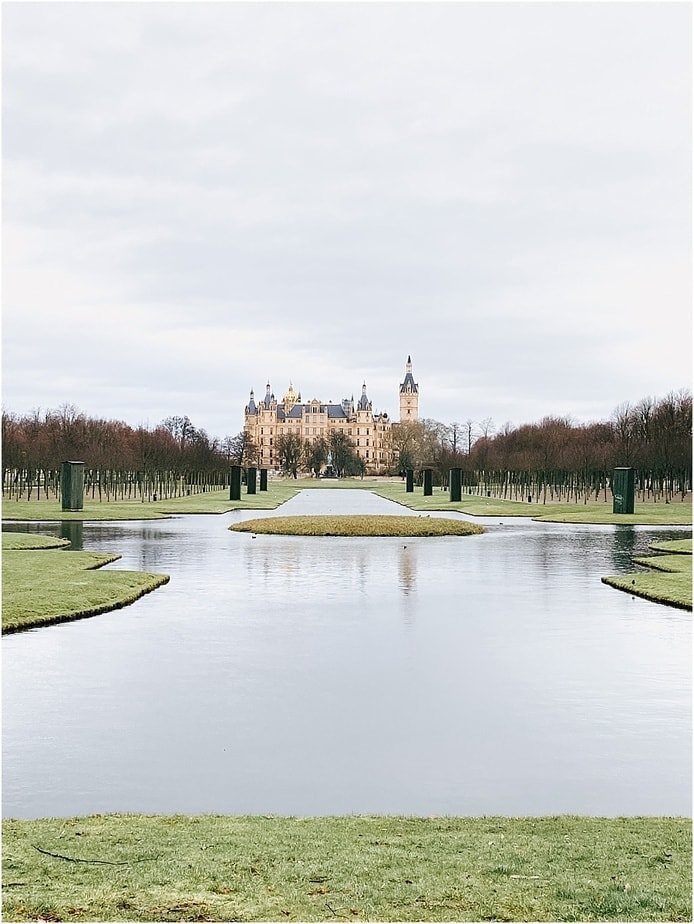 Schwerin Castle
Apparently it's not a very German thing to call such a place as Schwerin a "castle." Our landlords say that is their word for an old building/castle that is in ruins. Instead, they would call it a chateau. But for all web searching and direction purposes, "castle" seems to always work.
The castle found its beginnings as a fort in AD 973. In the 1500's it became a palace with more ornamentation than defensive additions. Various attempts at reconstruction of the castle's style were made by the dukes that lived there but halted for war, change in ownership, and other matters. The palace has housed dukes, parliament, colleges, and museums over its time! –wikipedia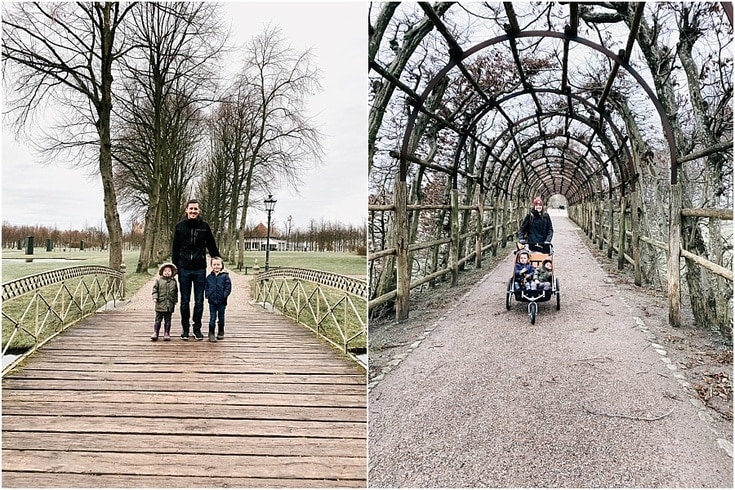 The grounds boasted high channels and ponds fed from the lake with winding paths, vine covered tunnels, miniature forests, and statues (though these were protected by boxes during our visit.)
The castle has a bathroom on the main floors to the left of the ticket stand. To get to the women's you climb these gorgeous winding stone stairs up a flight. Ava was not cooperating with us on this particular day, so we sadly did not tour the inside of the castle. Tickets were € 8,50, (including photography permission).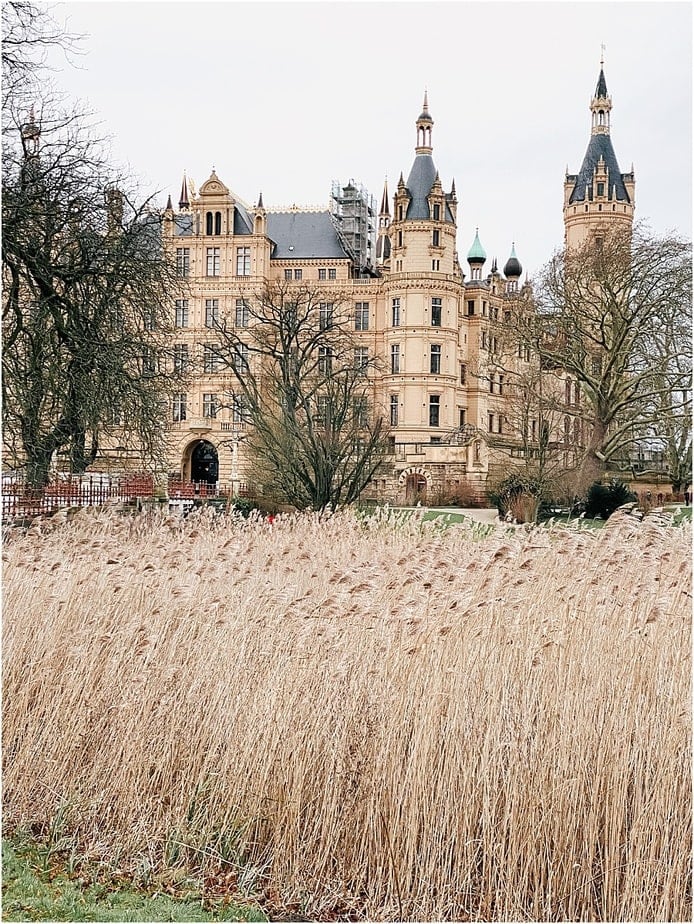 The castle grounds had plaques on various points of interest that were fun for a little self guided tour. Highlights were most definitely the greenhouses/cafe, the center garden and view of it from above, and the stone tunnels leading from the castle to a shallow water entry. The Schwerin Castle grounds were very stroller friendly!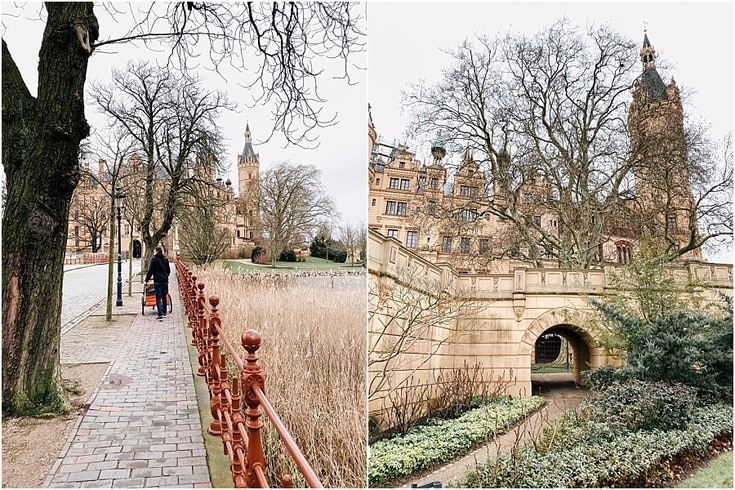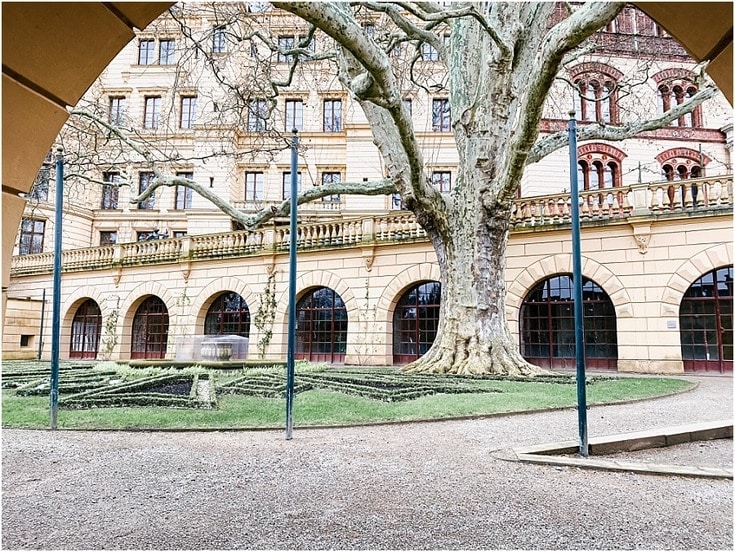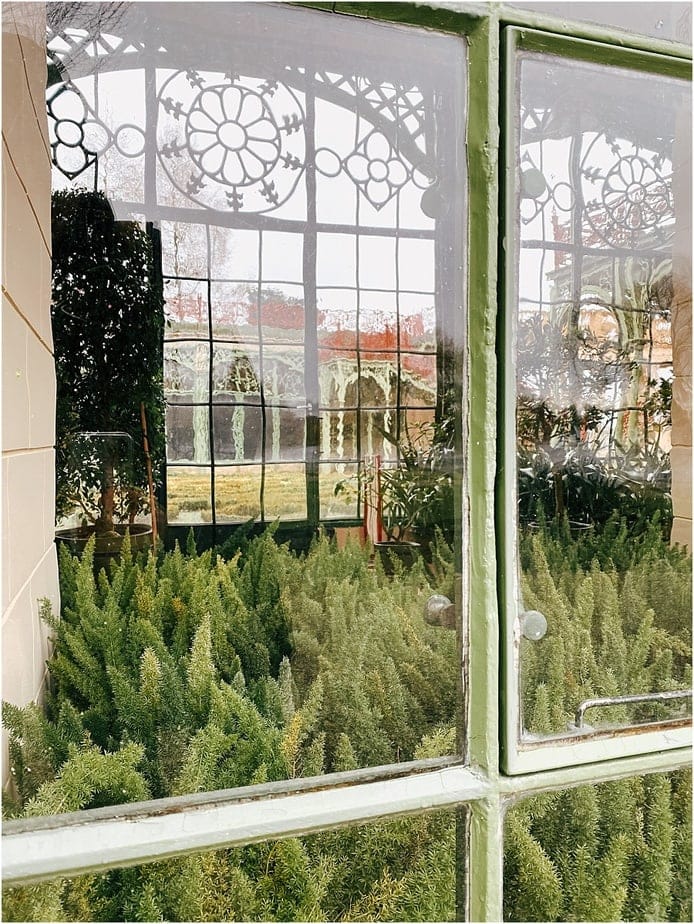 Lunch in Schwerin
After looking at Google maps for Restaurants -> German food I found the Kartoffelhaus Nr. 1. I chose it for the German food, great reviews, center of old town location, and space that looked comfortable for us and the children– not too fancy, booths, a couple of eating areas. Michael got an omelette and went for the lamb stew with potato wedges. The kids had chicken and fish sticks with french fries. We also enjoyed a large German beer each! Cheers!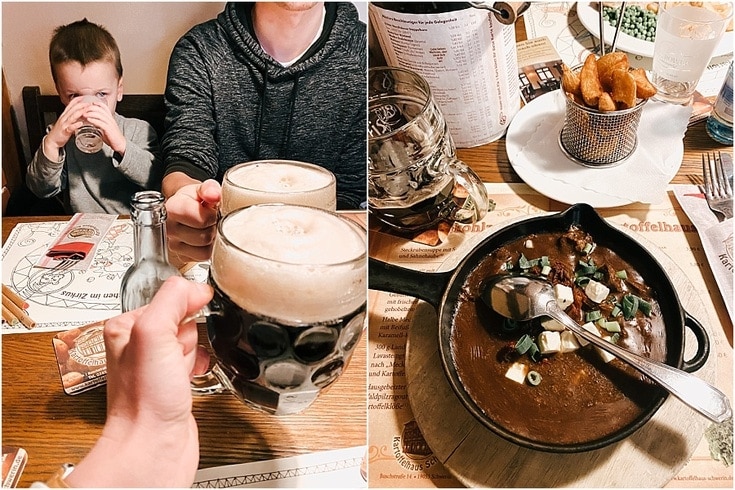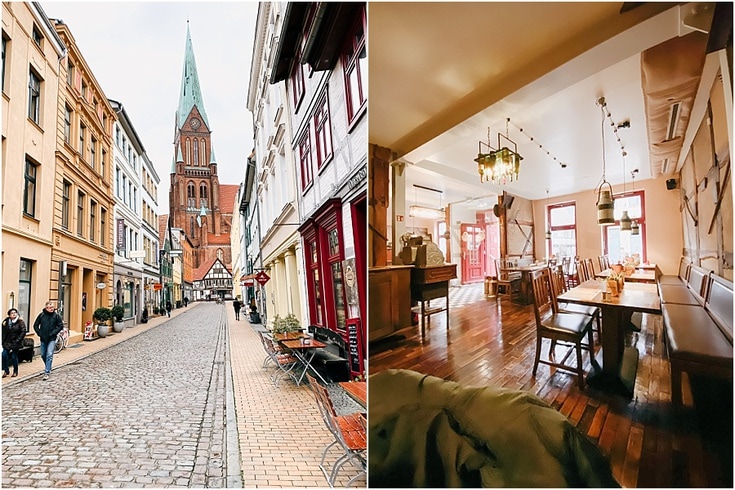 BTW About Water
I don't think I'm as big of a lamb fan as I originally thought, but it was still good! It's also good to bring extra water to restaurants for the kids as they serve bottled cold water (remember to specify still water instead of gas!) The kids usually down that tiny bottle of water very quickly and want more, so we just bust out their water bottles. Likewise you're not generally offered water right away as it's generally considered "extra." So don't forget to ask or sneakily bring your own. (You all know I'm classy like that ;)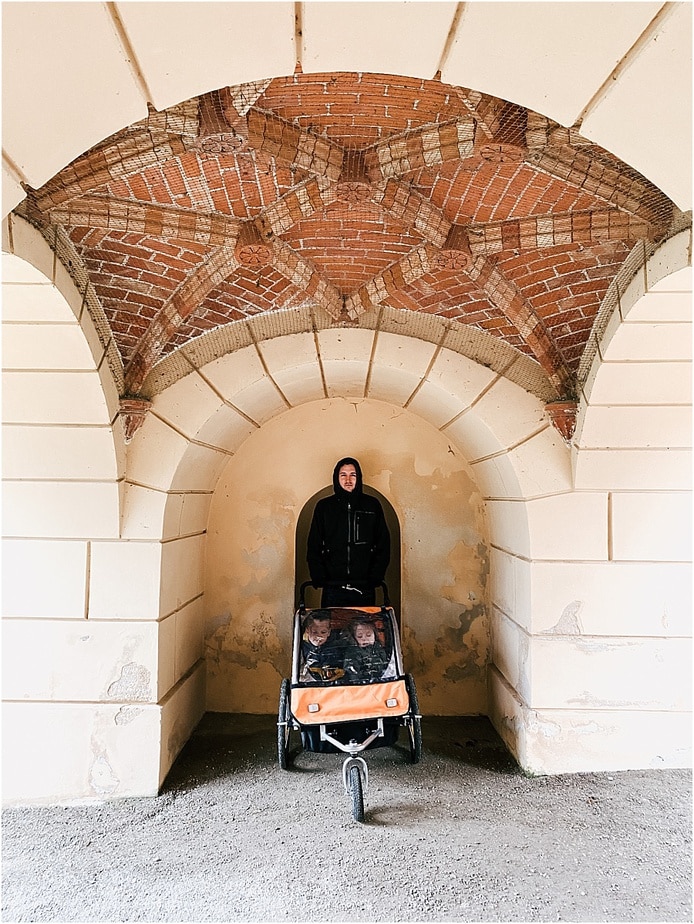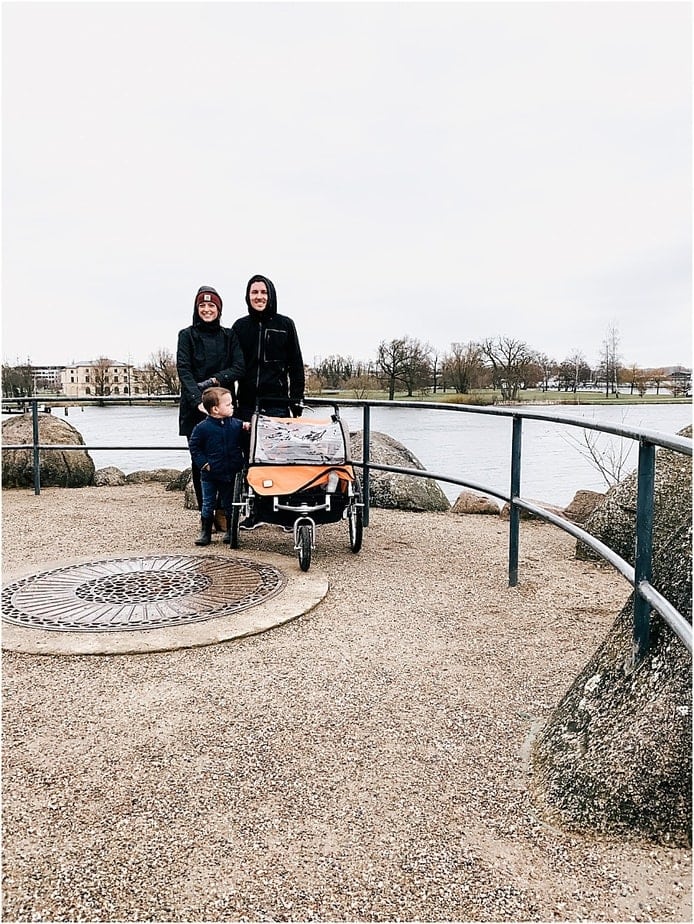 2-4 Year Olds and Eating Out
Another note; to survive any public sit down meal we like to have our backup options to the coloring (which unfortunately doesn't hold our children's attention well!) To one outing our friend brought some magnetic toys that are the perfect distraction. Just save them for ONLY restaurant use! (Something I've been bad at.) Get one of those small velvet satchels for each kiddo and only bring a handful of magnets. Here are three amazing small magnetic toys to keep your kids (and you!) occupied until the meal or bill comes!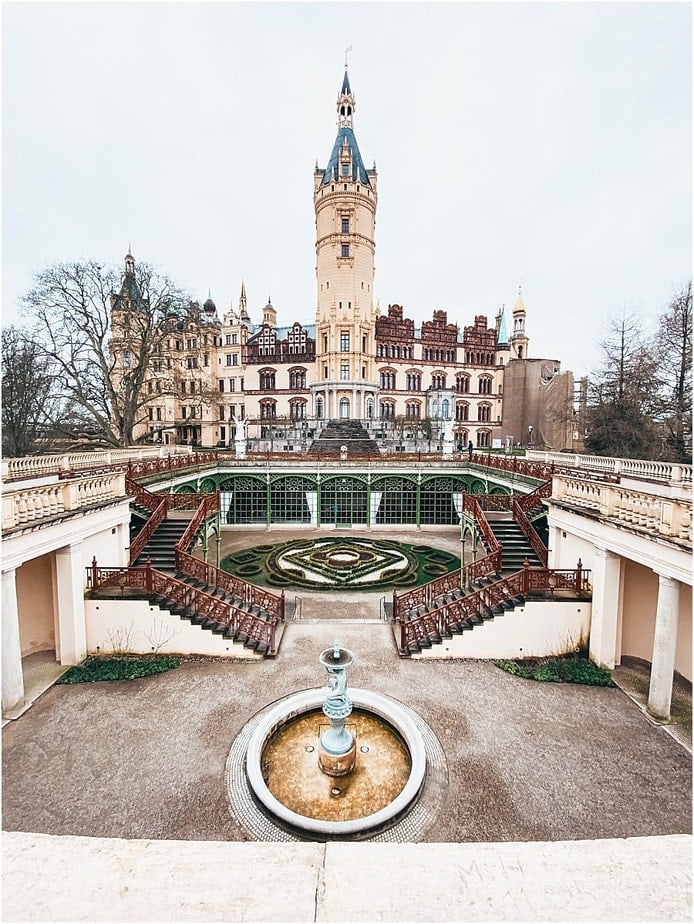 As a last option, but something we're ready to reach for each time we take the kids out, is a downloaded TV show or games on your devices. Most streaming services like Amazon Prime
and Netflix let you download shows. Make sure to have a few while you have internet at home! PBS has a free kids games app that you can play offline and our kids love them!! If you want a more sophisticated form of entertainment, we've recently signed up for the Epic App where our kids can have a plethora of books read to them! We've kicked the shame at using those with these ages because I'd rather them play games to general judgement than have them throw a random tantrum and humiliate me.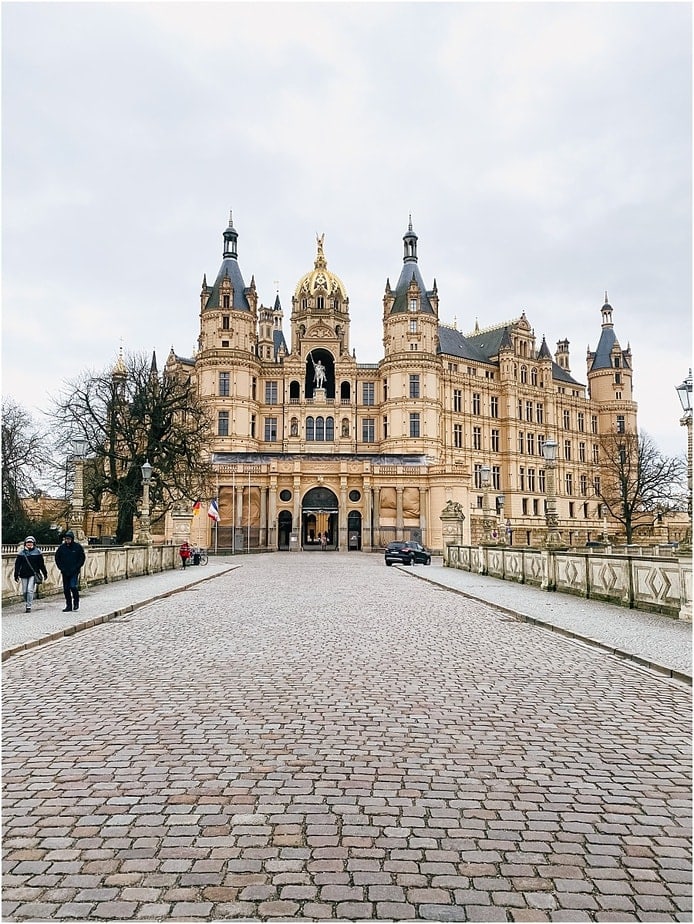 Old Town Schwerin
Our walk alone led us through old town Schwerin which had pedestrian only streets of food, shopping, and some extremely old houses. My husband said the style of the town was a favorite of his. Unfortunately it was frightfully windy and freezing so we couldn't muster the umph to tour it much save for our walk from the restaurant back past the castle and on to the car.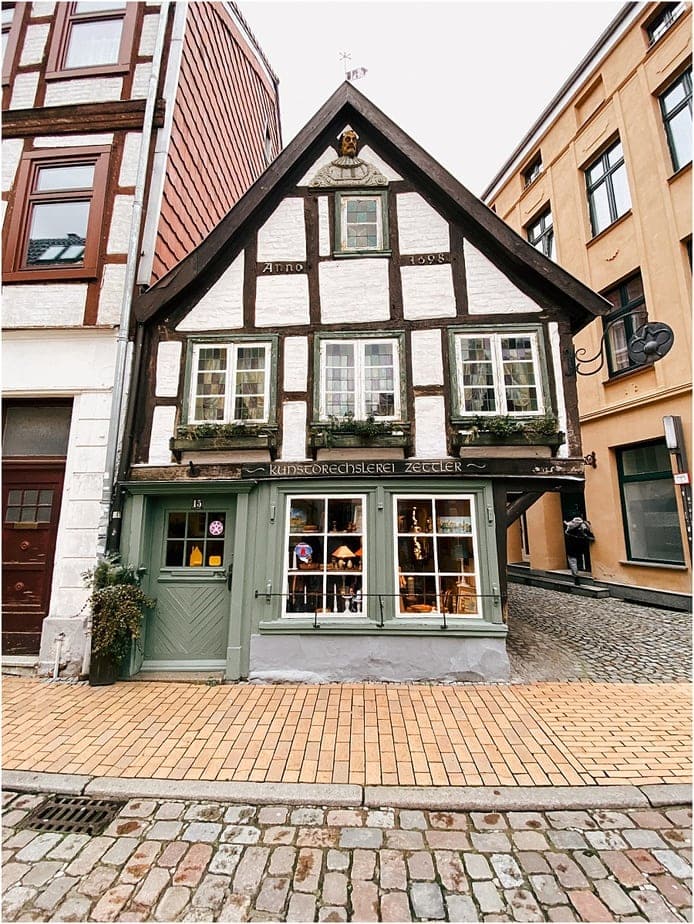 A day trip to Schwerin Castle from Hamburg is definitely on my list of places to go back and visit in the early summer when the weather is more inviting! Looking forward to sharing about our next adventure that took place here in Hamburg!