Here we are, one week away from our 6 week makeover as part of The One Room Challenge. With an activity packed weekend, I had my doubts that we would get enough done to not be cramming the last weekend before the reveal.But in between photoshoots, naps, hosting parties, (cleaning up parties), and trying to chill, we actually checked a TON off the list.
Floors and backsplash are in and grouted
The toilet it back in! (yesssss.)
The light fixture has been touched up.
The accessories have been purchased!
Oh man the floors. We are all heart eyes. Full details next week!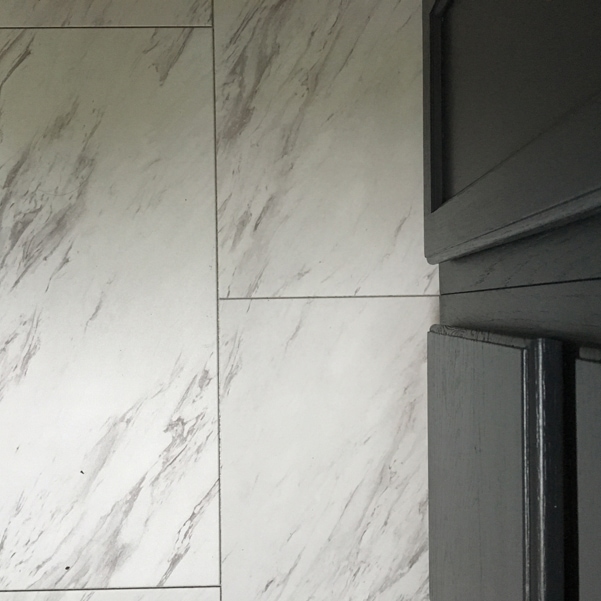 The backsplash = more heart eyes.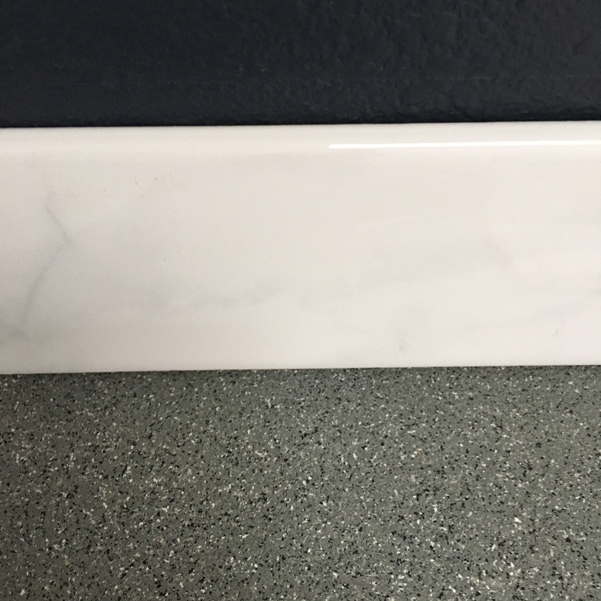 Little Reuben Cash is all heart eyes too!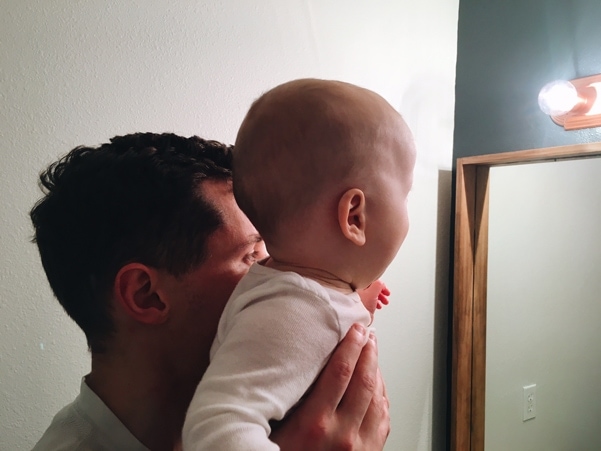 And what the heck, some more heart eyes from my last minute Ikea trip.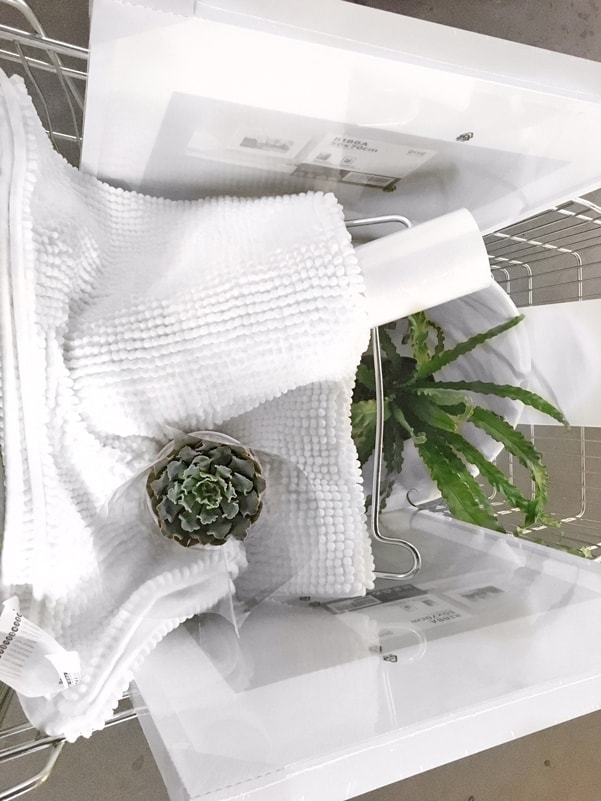 I decided to drive 45 minutes down to Ikea after bedtime to catch their last open hour to shop for my things (and a few on the side of course: hello PERFECT $10 baby bath tub?!) Then I headed home at 9pm belting out to the Wicked soundtrack till my voice went horse. All in all a quality night.
What is left to do?
Paint various hardware and mount
Caulk caulk caulk
Mount shelves
Decorate!!
I cannot wait for this to be over TO SHOW YOU what a transformation this bath has taken. We can't take our eyes off it. And YES, I will be sharing the cost spreadsheet so you can know exactly how you can save (oh and spend) money fixing your master bath too. :)
Until next week!