Everyone needs a little extra storage in their house. Somewhere to tuck the random magazine or stash the throw blankets when it's too hot. Crates are totally useful for this, but they can also be a little boring. So I did this storage crate makeover for a fun and useful home accessory!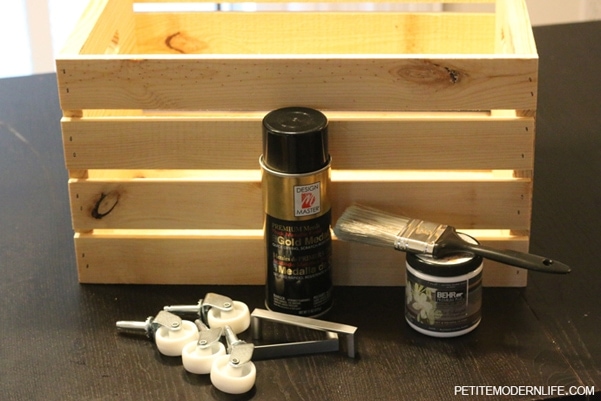 What You'll Need
wood crate ~$17 | craft store
4 – 2″ swivel casters ~$10 | hardware store
2 drawer pulls ~$6 | hardware store
gold spray paint ~$8 | my favorite is Design Master 24 K Pure Gold. Find at the craft store or Amazon
paint of your choice | I used leftover paint samples
painters tape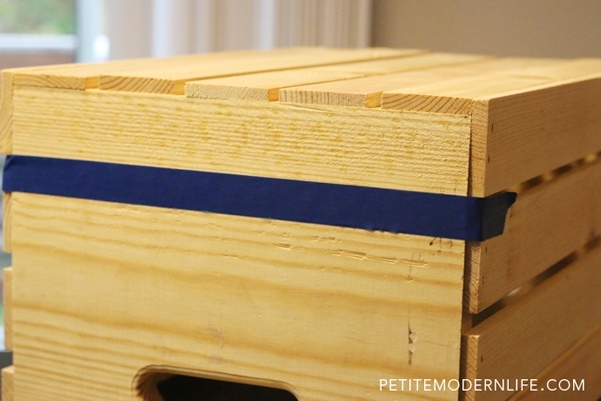 First you'll need to tape off the bottom sides at the same level as the last wood strip.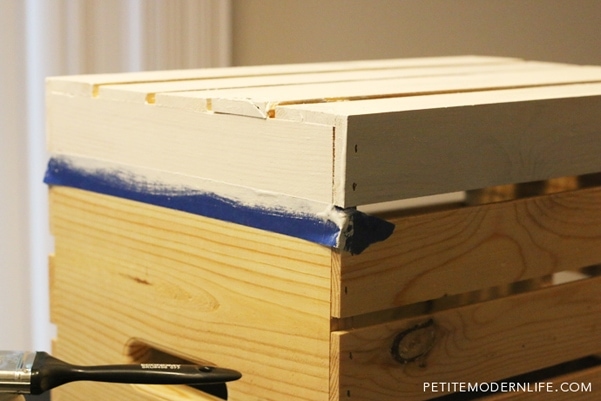 Then paint the bottom exterior.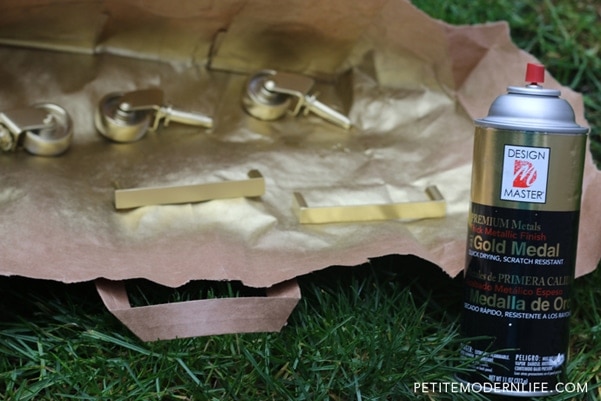 Then take your drawer pulls and casters out to spray paint!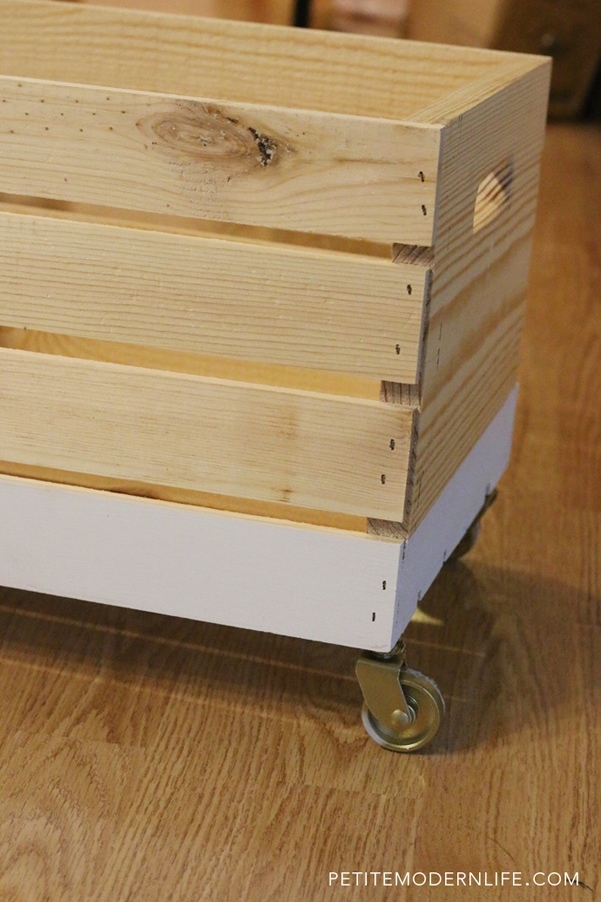 Now you just need to attach your casters and drawer pulls. Note that somehow I bought stemmed casters which were a pain in the butt to put on, THESE are the casters that you want!
I love adding handles to things. Even though this crate already had slots for handles, I think the gold ones add a fun touch! You'll need to drill two small holes the size of your handle screws in order to attach your hardware.
Now you're ready to use this cutie anywhere in the house!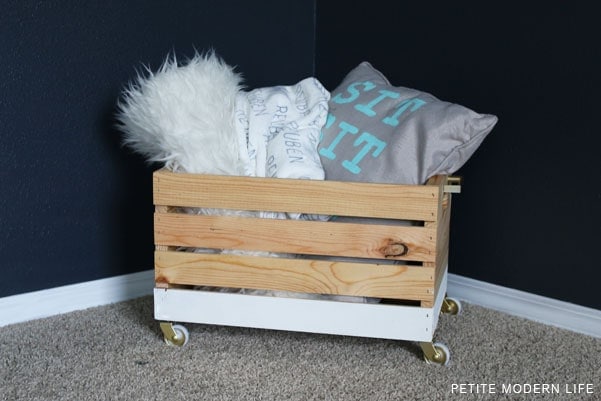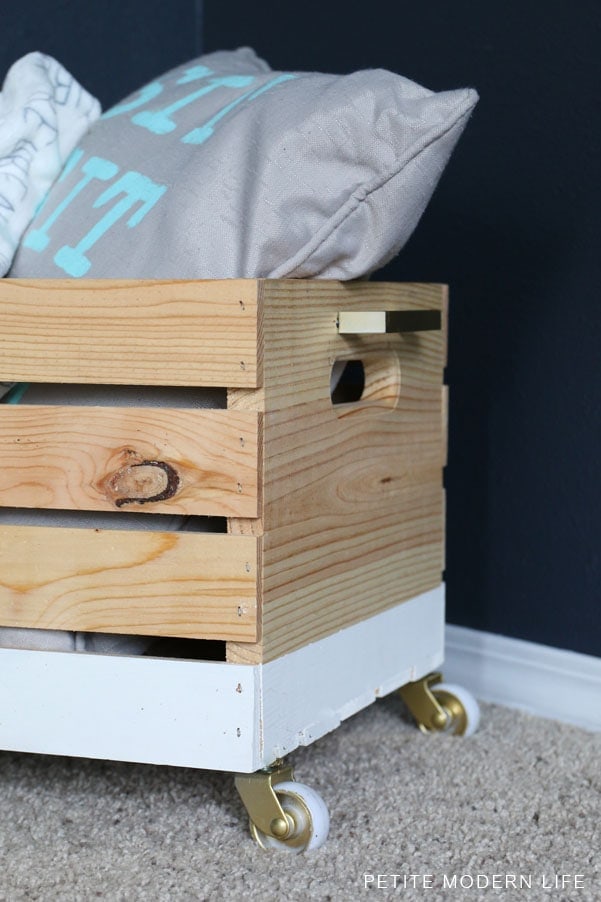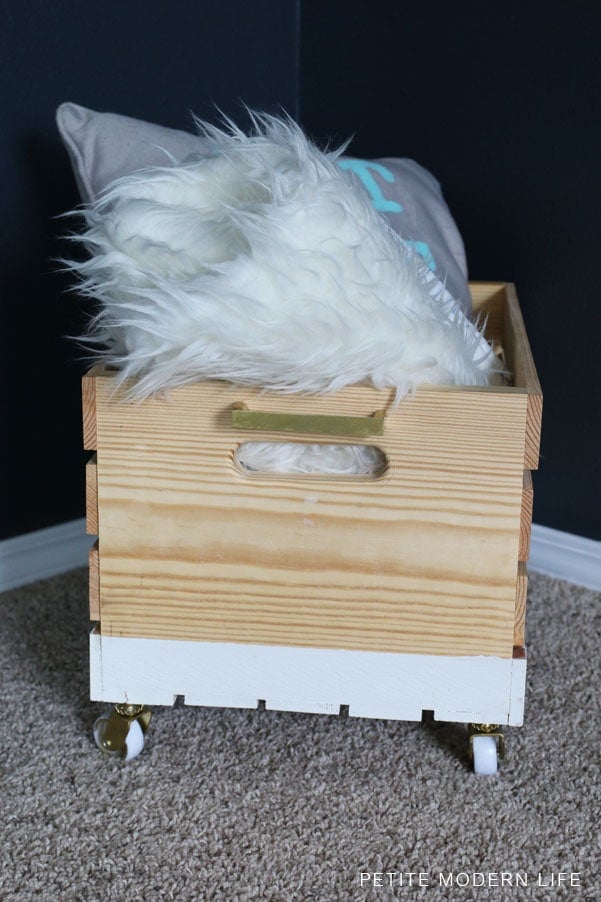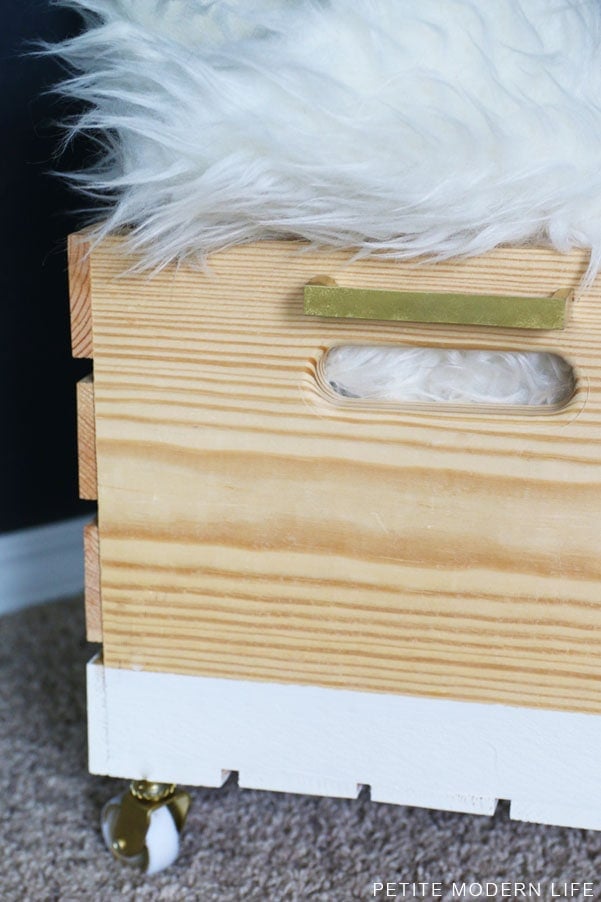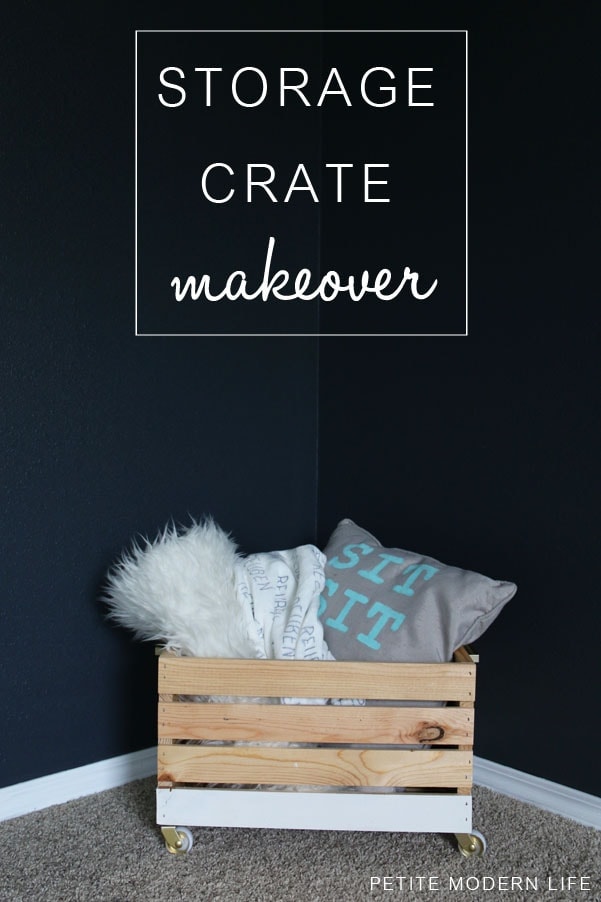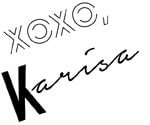 *This post may contain affiliate links to products I use and love. Read more on my FAQ page.*