Well the time has come. The house is packed up and moved out to storage and our in between home. Such a crazy feeling to be done with our first house! When we first moved in, we kept our hands open as to how long we'd live there, assuming "you know at least 5 years." Well a year and a half later and we're saying adios. (Please excuse the final farewell cell phone quality images. The camera was packed :D)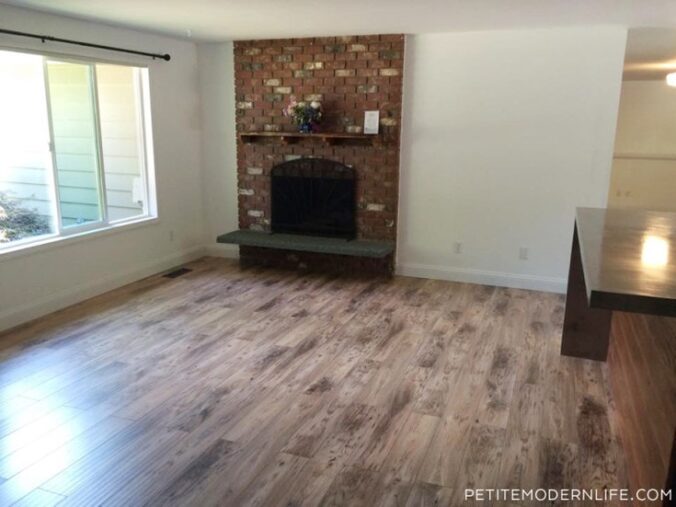 "Is it hard after all the work you put into it?" The answer is- totally. I love the character that we built into this home with our sweat, love, and frustrations. We learned a LOT about home projects, what we'd do again and what we wouldn't.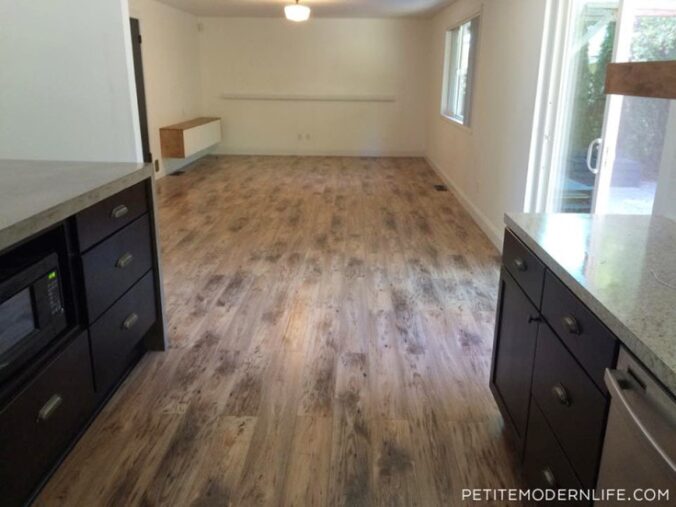 You can find links to all our projects shown above in this post.
Now that we're packing everything up though, we're really feeling excited for this next adventure! Getting to choose a house is kinda awesome! We've been a little overwhelmed (or underwhelmed) by the market right now, but hopefully the house that gives us the warm fuzzies will come up quickly.
I thought it would be kinda fun to share what houses have caught our interest with you all and then the ones that we could live in if we made ourselves… servants or squatters. ;)
These two in our price range had some character to them that I thought could be fun! (My husband might not quite agree!)
This next one caught both of our attention, within our price range, and I think has a view of a lake!
Now for the fun ones. These are those luxury houses that are in the hilly, lakeside areas that we've been looking in.
On the "lower end" $690k could get you this gorgeous lakefront property.
For $1.1 million you could be the owner of this forested lodge with year round swimming!
For $1 million this gorgeous estate has full basement kitchen (can I just live in the basement?) and hotel status covered deck.
This next one is hands down my favorite. At about $1.2 million it has just about everything I've dreamed in a dream home. Although I have absolutely no idea what I would do with that much space! I guess we'd just need to fill it up with a ton of kiddos! ;)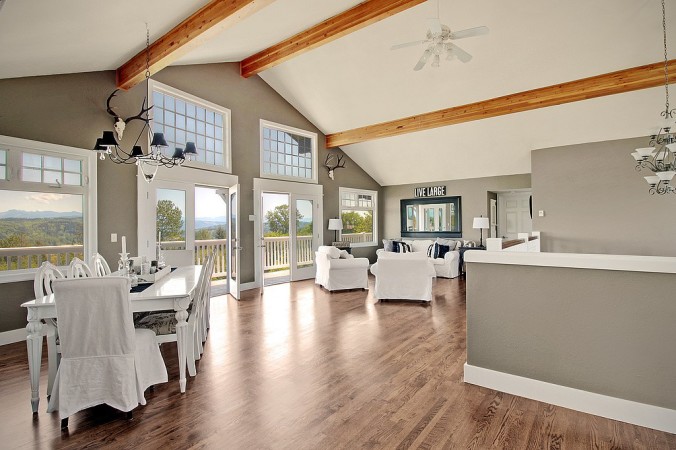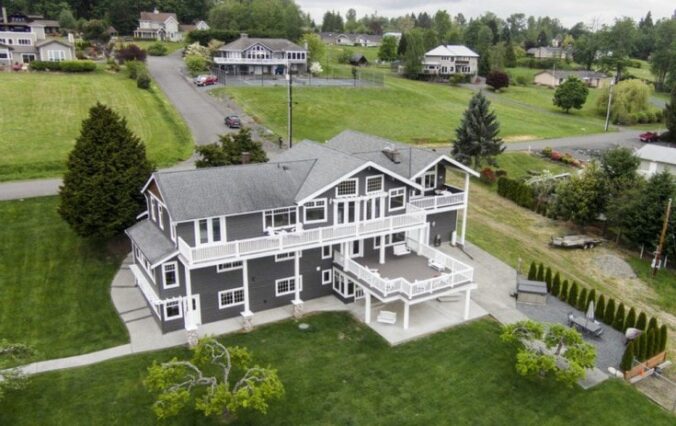 *sigh* at least its good to understand the type of house/mansion I can't ever afford? That is to say, it puts a clear price tag on all my dream Pinterest and Houzz homes!  Hopefully we'll soon have a new home to call our own. We'll let you know when we do!