We are in the 100s this week for a few days!! Hello Eastern Washington! That means you'll find me and the kiddos at the lake most likely every afternoon. They LOVE the water. On our way down you can usually hear Reuben chanting "My go fuiming. Reawy fun. Reawy FUN." Haha, I love that kid and his funny sayings as he's diving into using the English language. The other thing this weather has me digging are cucumber salads!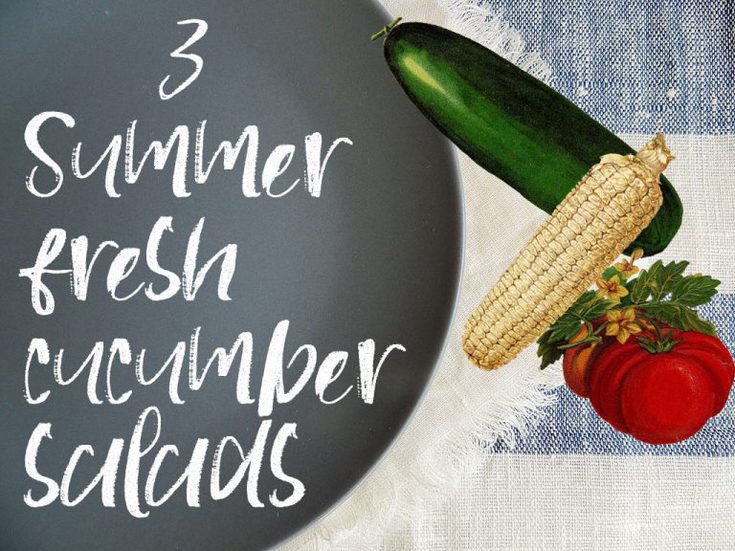 The past couple months (year maybe?!) I've been loathe to eat lettuce salads. They sound good and all, but what I realized really sounded good was a loaded salad from my favorite deli. AKA something I would not be preparing on my own at home. Then my mother-in-law brought this basic cucumber salad to a summer family trip and I thought, "THIS is a salad I can get behind.. Or inside my tummy."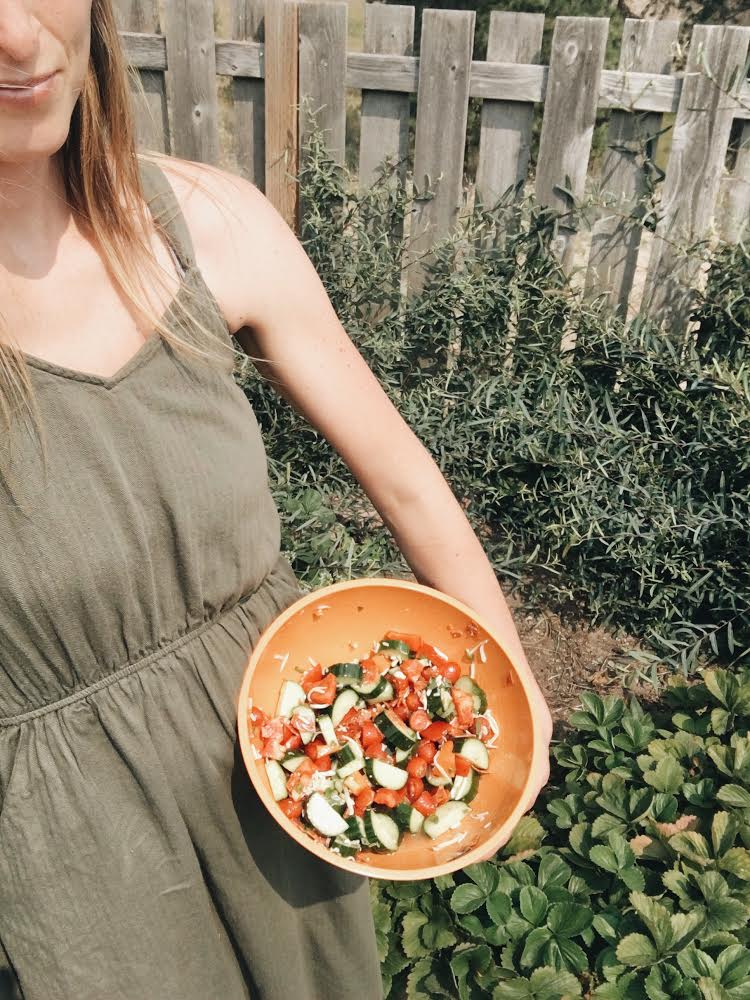 I love that you can make one and keep it in the fridge for a couple of days and have it still be fresh, crisp, and available for lunches, sides, and snacking! I started experimenting with various flavors and ingredients, keeping with a core group of veggies that I usually have in my fridge at any given time.
I've come up with a basic three that seem to go on rotation in my house. The Italian, The Greek, and the Southwest. Simply gather the ingredients (you can use what you have and improvise!), cut them into small fork friendly pieces, shake up your dressing, and store it in your fridge! Each salad makes about 4-5 cup size servings.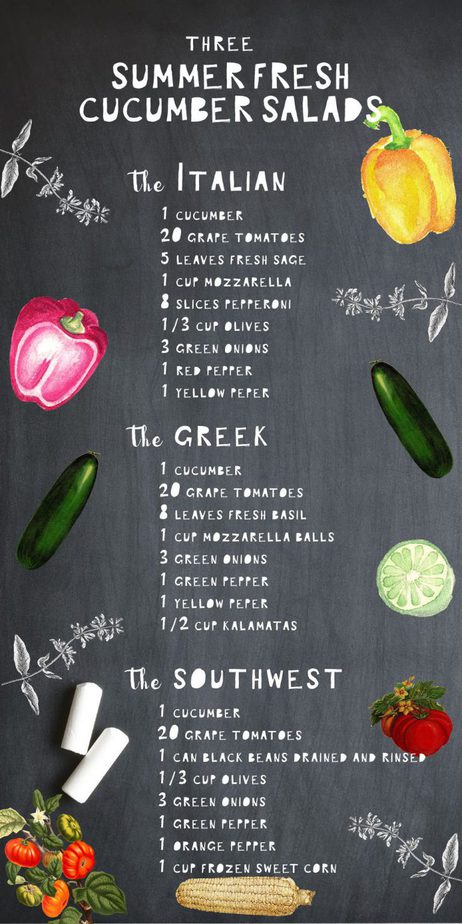 I drain my olives, beans, and cheeses so the salads don't get too watery. You can totally use Greek Feta in the Greek salad, I just don't love feta! Haha, sorry?! 
What do you think? Do you love the idea of ditching lettuce for a while and crunching into a cucumber salad this month?! Happy crunching!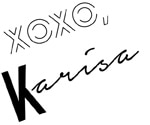 *This post may contain affiliate links to products I use and love. Read more on my FAQ page.*