Happy official first week of summer! It's the last week of school up here in the PNW and the warm sun that made a gorgeous appearance this past weekend might actually be here to stay through September. It feels so good!
Summer solstice kicks off a season of backyard BBQs, picnics, and parties. I love a beautiful garden party and picnic. In fact, instead of having a baby girl shower this time around, I'm planning on hosting a meet and greet garden party in our (well my parent's) lush backyard after she's born. I can't wait to share the invite I designed and other inspiration for that lovely day.
Today, I'm teaming up with Wayfair to share their best summer solstice inspired garden party items. You'll probably notice that I'm all about the tinted cups. They're so pretty! They look so pretty on cedar tables mixed up or color coordinated. Your guests will love them.
Other favorite things here are a wood picnic table with separate benches that you could stain to your favorite color. The detached benches are fun because you could mix and match vintage, modern, or mid century chairs for your party!
Don't forget to add some atmosphere with blankets and floor pillows scattered about under the glowing garden lights draped from trees or stands above! Toss some wood in your fire pit for a cozy gathering and bust out the s'more materials!
Here's a little peak of what we did on our Summer Solstice: A strawberry picnic!
Fresh Skagit field picked strawberries are in stands all over the place where we live so we picked up a box and headed to the park to enjoy them. I just handed them over and let Reuben eat to his heart's content. He was thrilled. I laughed a lot. And you know what? Oxy clean got all those stains out no problem later that week. Sometimes it's good to just let go and laugh at toddlers being toddlers.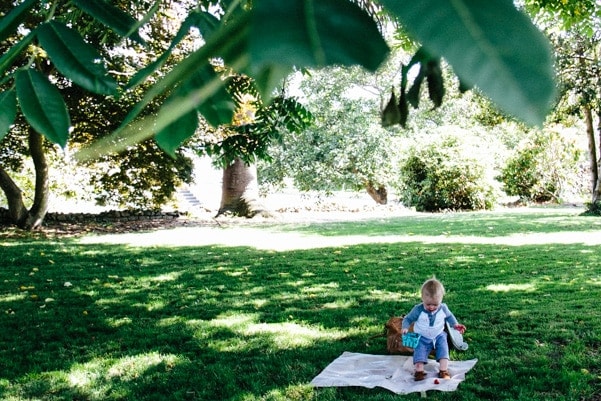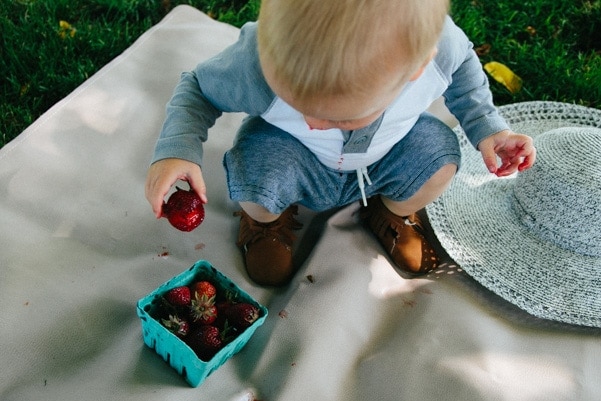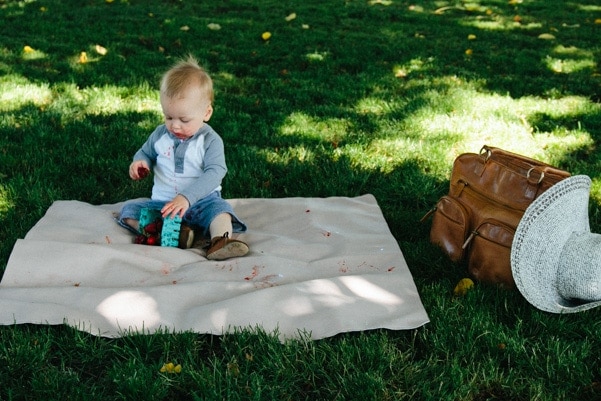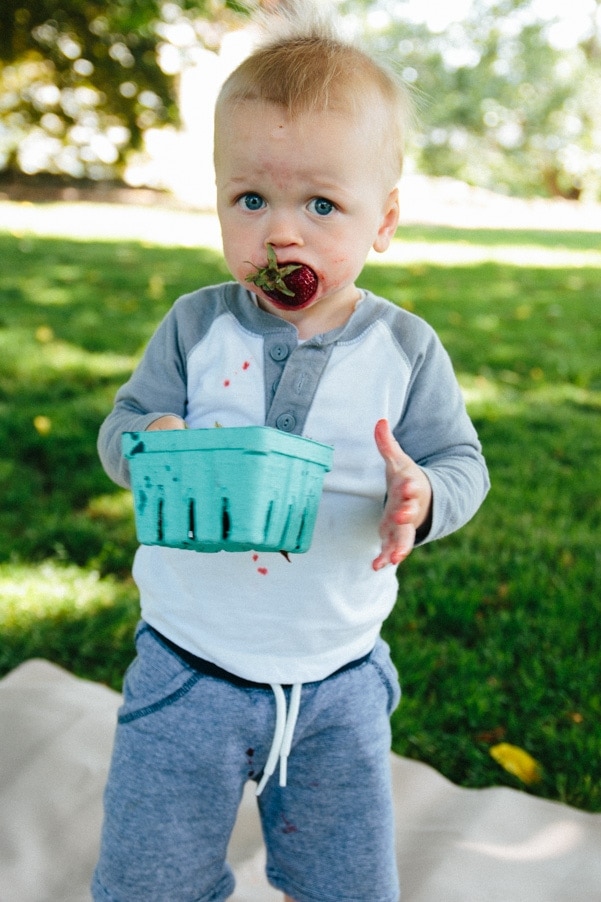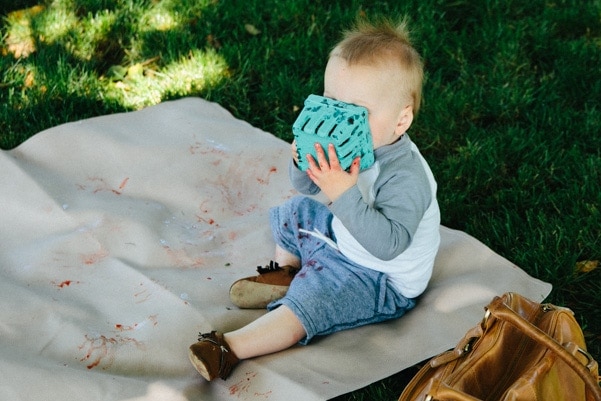 Ps. This is our Gathre mat (mini in shale) that is so perfect for picnics. Doesn't stain, wipes off, and folds up easy in your diaper bag! Check out the company and their story
here
.
*This post may contain affiliate links to products I use and love. Read more on my FAQ page.*