Since February 8th my morning view has looked a bit different around here. A wonderful different. Here's a little peak into our petite life right now! Having been a nanny of 5 years, I more or less knew what to expect these first couple months of newborn life. Mainly that everything was going to take a bit more time.
It takes more time to go places, to fall asleep, to accomplish house tasks, and even to leave the bedroom in the morning to use the bathroom for the first time! I've kept my expectations low for most everything, being content to sit and cuddle the little peanut as much as he wants.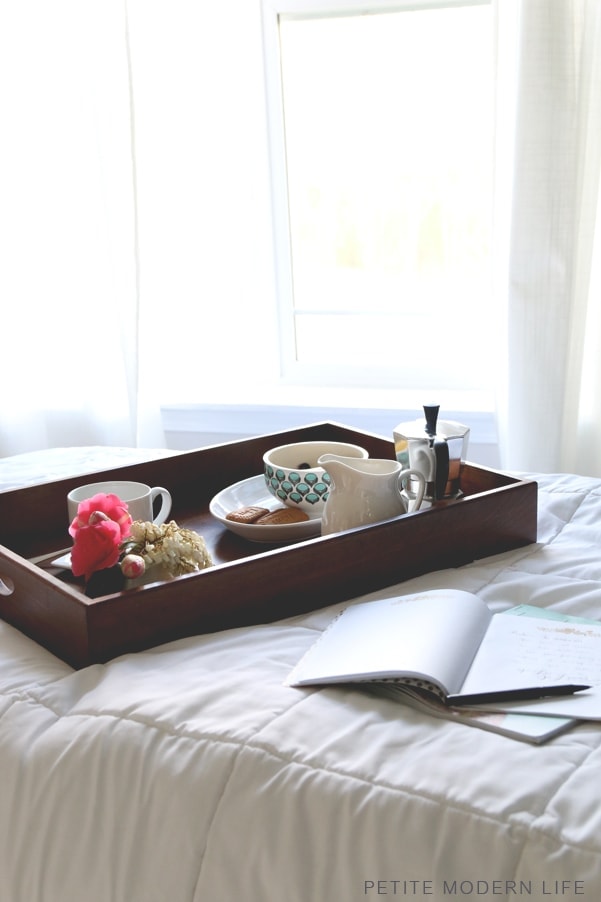 Still a mama has to eat and get some coffee to carry her through the day! I usually speed downstairs for a quick bowl of cereal or a fried egg when the moment presents itself. However, it is in my opinion that coffee is not a part of the morning to be rushed. So I'll make myself a little cup of with frothed milk and bring it back upstairs to sit in the room with the sleeping (or not) babe.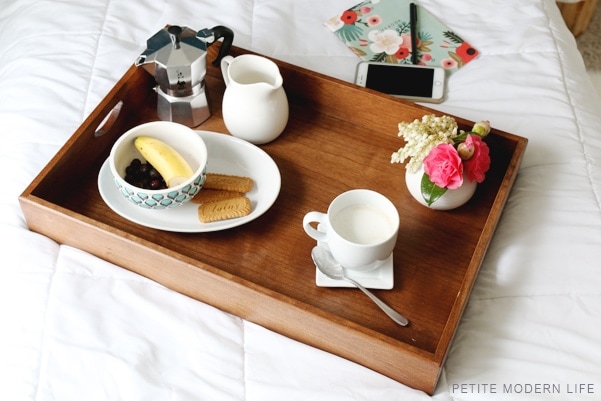 With a gift card from Wayfair, I was able to get myself a little new mommy treat: this moka coffee maker. Combine it with these European coffee cookies (Costco!) and frothed milk and I have a sweet little morning. Whether or not I actually get to finish my coffee is another story ;)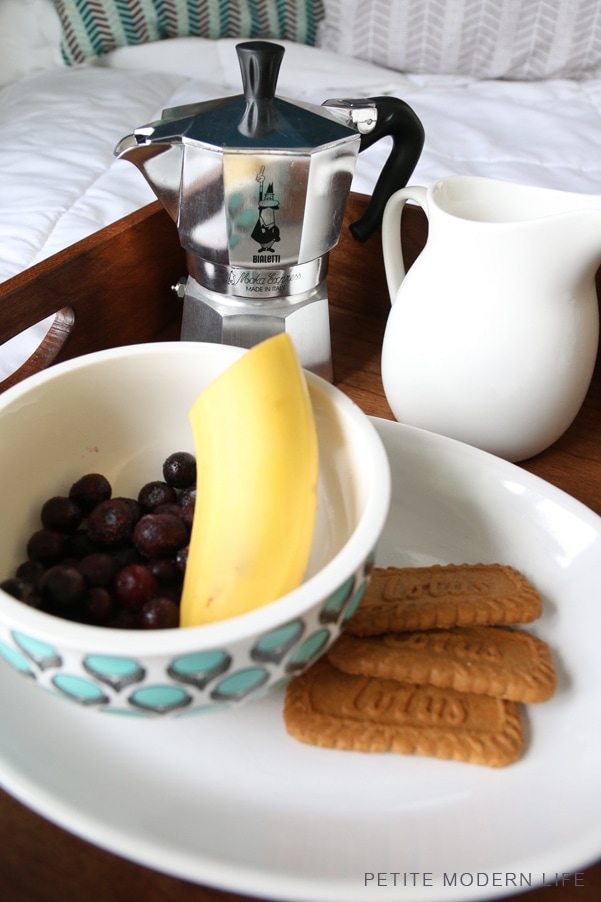 Mornings have been so beautiful now too with the birds singing and the flowers blooming. This is our first spring in our new house so it's fun to see the different plants that are on the lot. I'm no gardener, so I can't tell the you the names of what all is coming up (except for the cute tulips and daffodils!), but I'm happy to bring them inside now! One day it is my goal to grow flowers on purpose in my yard. I think I can do it..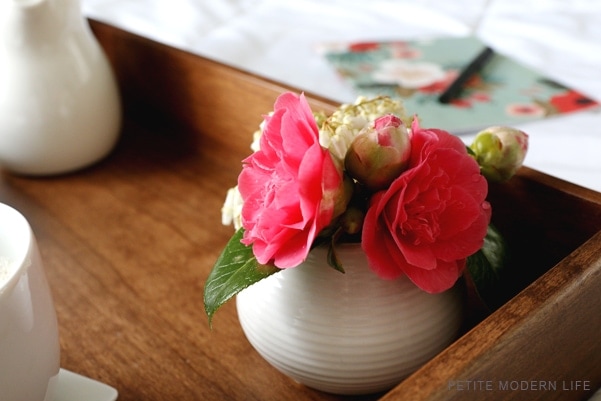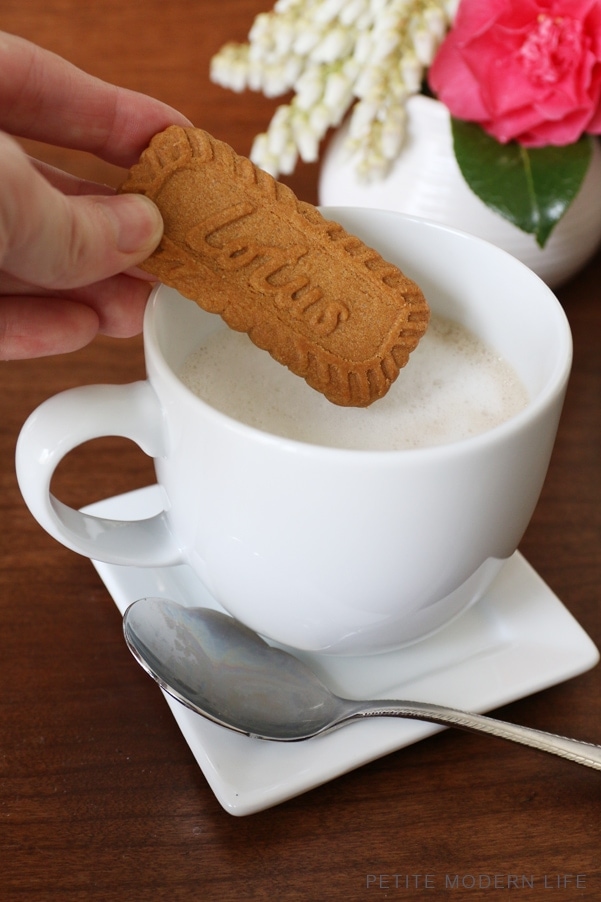 Honestly, I love this coffee-cookie combo so much that I bought decaf coffee so I could have multiple moments of coziness if need be throughout the day.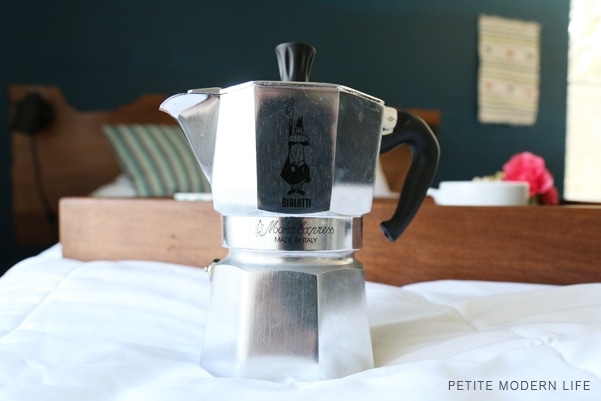 What else do I do with my mornings? I like to write down how little babe is growing and changing, check random things on my phone, send pictures to the grandparents, make a loose to-do list for the blog and house, and look at pretty magazines that require minimal thinking. (Sleep deprivation isn't horrible, but I've definitely steered away from the moderate-highly intellectual for the time being.)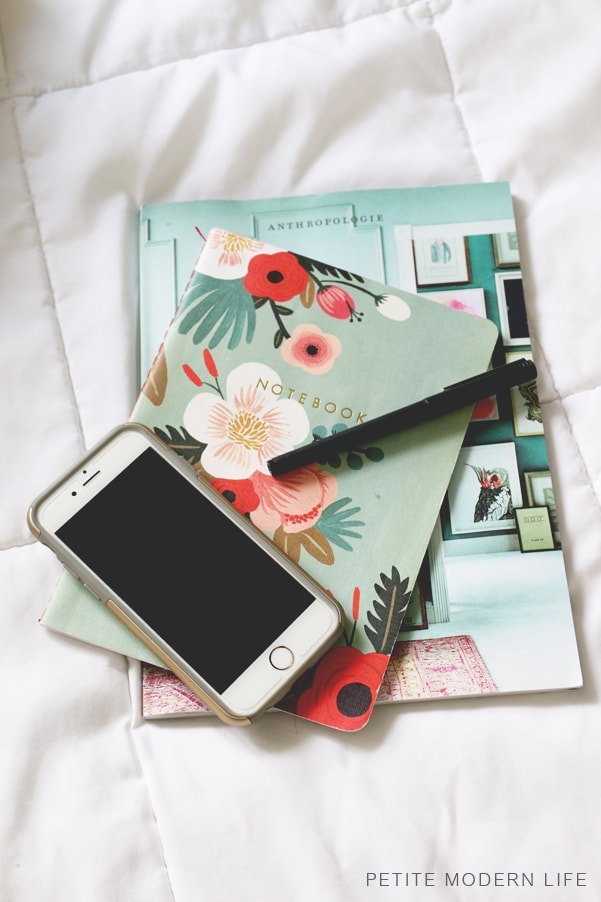 Oh- and let's not forget the baby cuddles. That's the best part of these mornings.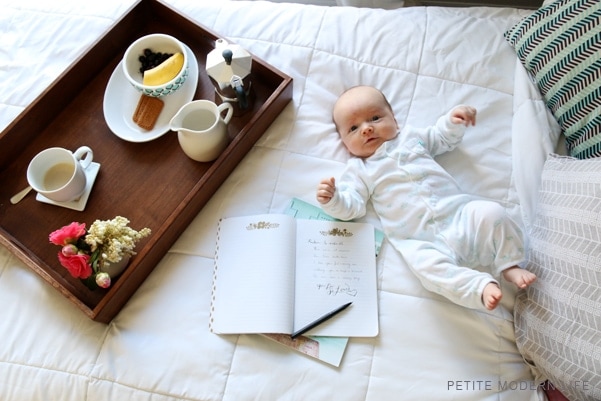 I am so in love.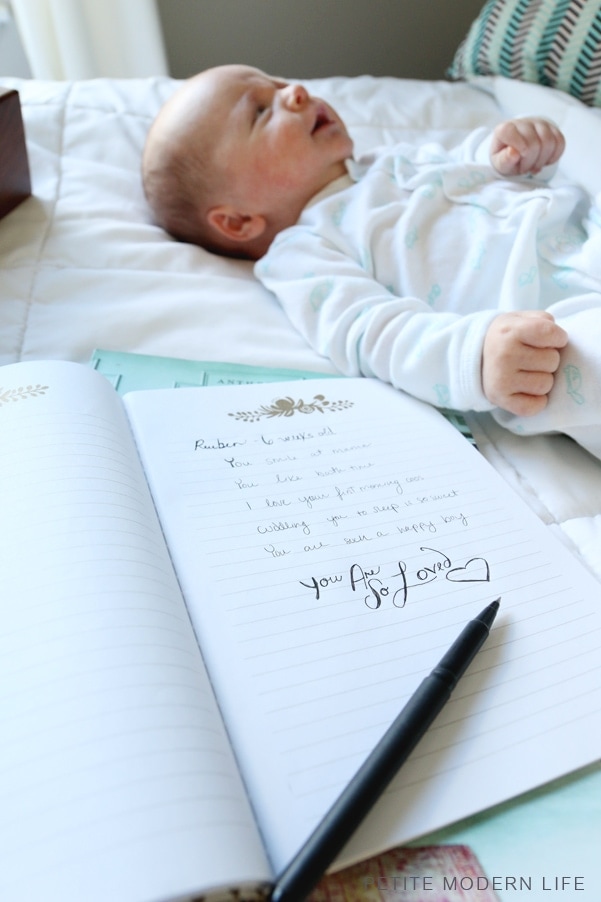 Some mornings are more strenuous than others, but I do look forward to them each night. I love his little coos and oos. And I kiss that soft baby head as many times as I can.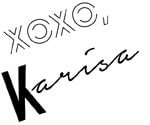 *This post may contain affiliate links to products I use and love. Read more on my FAQ page.*