Oh- why hello! And happy last week of November! Do the holidays seem to come quicker after summer the older you get? Because that seems to be happening to me. Or maybe it's because with all our house projects the weeks zip past…
Sorry, could you hold on for a second..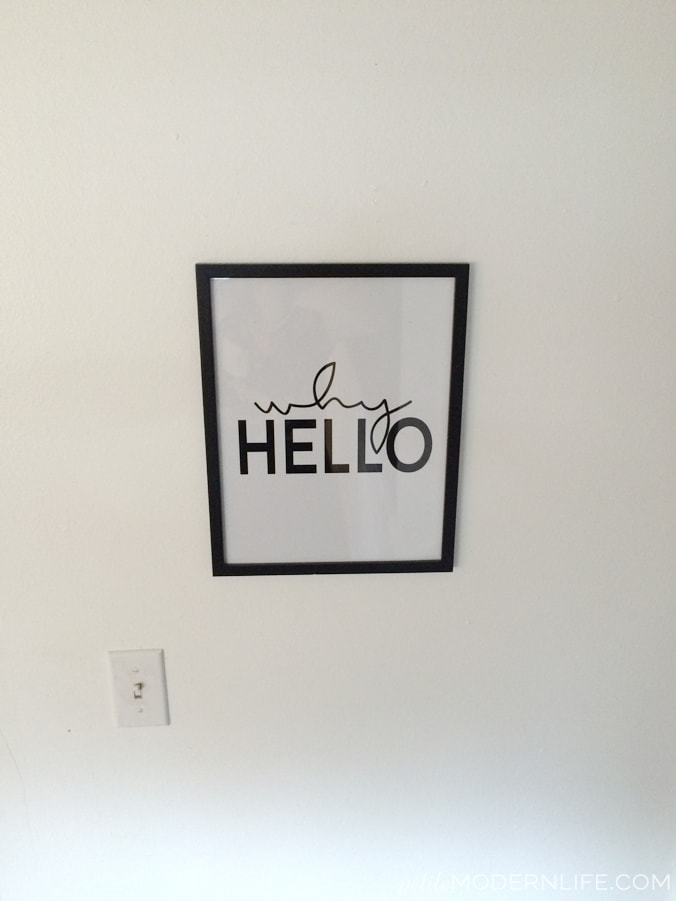 Ok back. I just needed to finish making my hot buttered rum to top of a weekend well spent.  :) I'll pretend you're sitting here enjoying one with me! As I said, their was a clamor of activity in our house after we took a short pause in projects. We started remodeling our island, which you can catch a glimpse of on our instagram, and my dear friend and creative genius, Brita came over to do some sort of Christmas project. Oh I also painted our ghetto brown door to the garage the same color as our entry door and replaced our WSU house numbers (no, we were never cougars) with a more modern one. I'm sure I'll be sharing it with you soon!
The "Why Hello" picture above was something I made based off a beautiful poster I saw on Pinterest. I chose my own fonts and printed it at Costco. Find the Free Printable Here.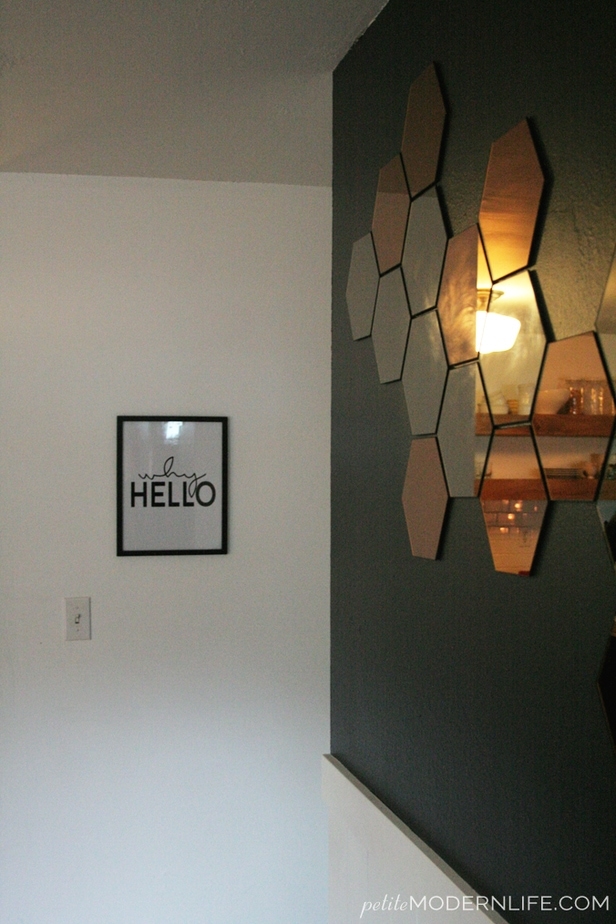 Ms. Brita and I decided to do a coffee filter wreath on a foam form. I found it helpful to use a chopstick to poke holes into the foam wreath, then fold the filter in thirds with a point, put glue in the hole and stick the filter in the glue! You can use the chopstick to get it in there good. For a whole wreath you'll need at least one whole package of filters (about $2). You can find the foam wreath at Hobby Lobby for $6, or $3.60 using the 40% off daily coupon. As I was making mine I got a little tired and also wasn't sure if I wanted a full wreath. So I used filters on half of the wreath and spray painted the rest with copper spray paint.  This is how it turned out!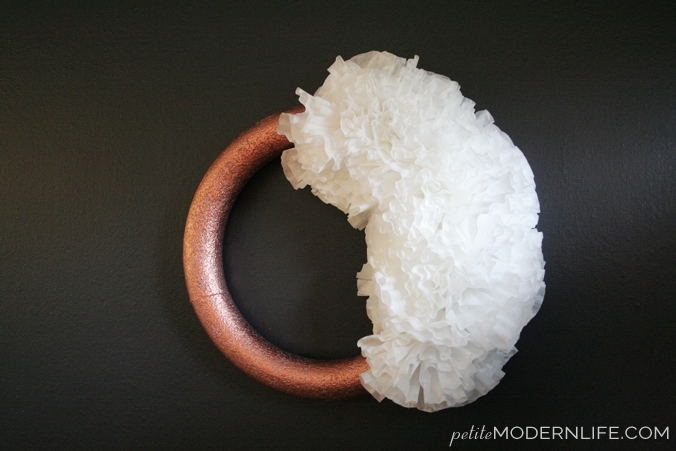 Now we just need some real snow…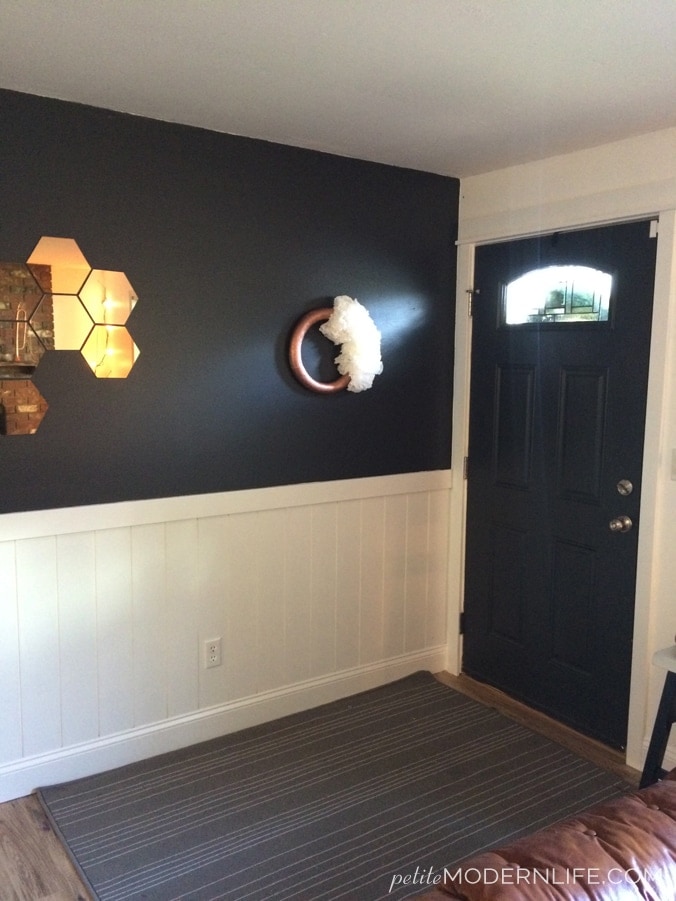 It's so fun to have last minute crafting sessions with friends! (also, to entertain the animals I put ice cubes in the tub and everyone came running. Haha, goons.)
I hope you're off to a great week!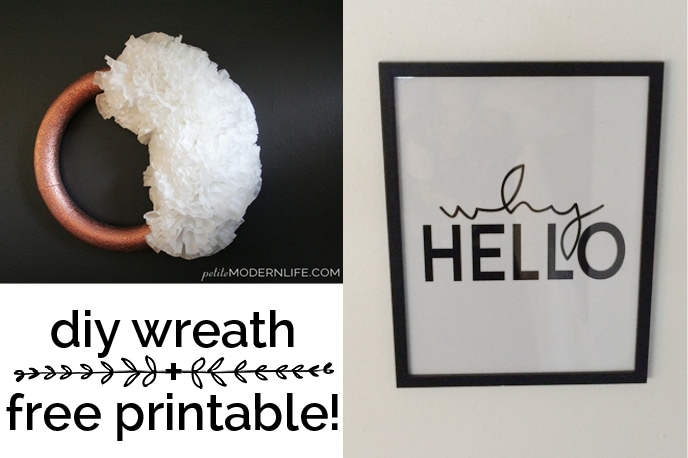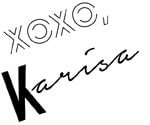 *This post may contain affiliate links to products I use and love. Read more on my FAQ page.*