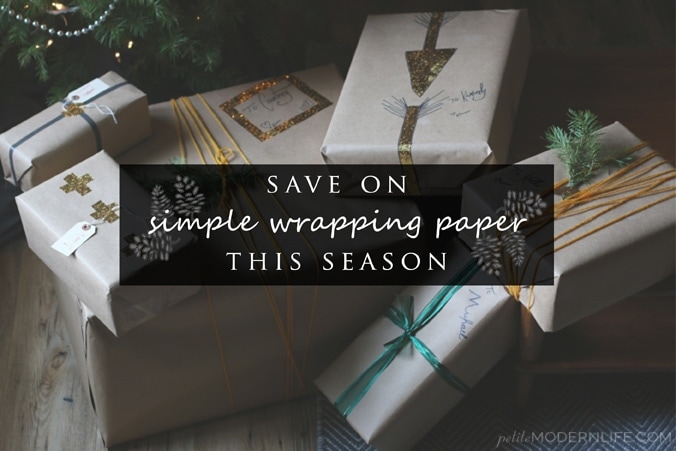 Taking pictures of wrapped gifts is about as popular nowadays as taking pictures of your present meal. So I thought, "why not share ours too?" Especially since we just got (and prematurely opened) our Christmas present.. <3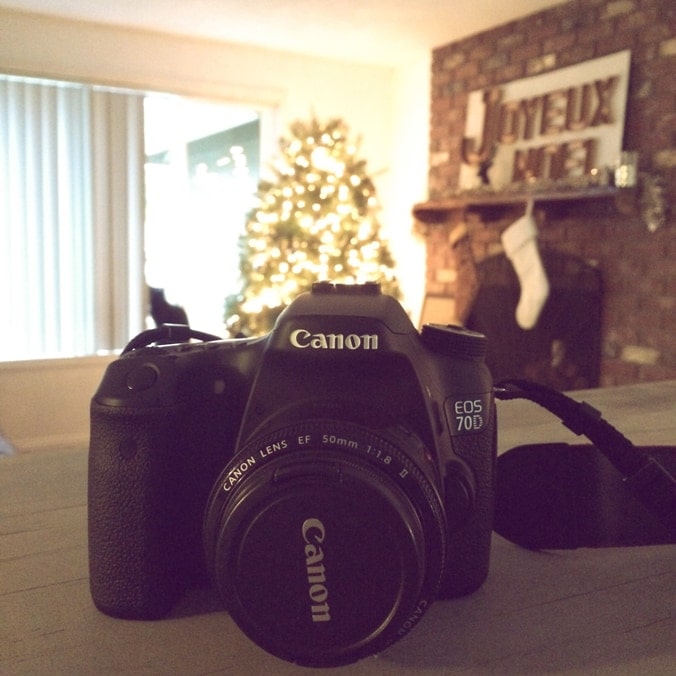 I guess I was very very good this year ;) It's our very first personal SLR camera. Shout out to my parents and our friends the Johnsons for letting us use their gear the past 9 months for the blog!
Back to the wrapping paper… I just love brown paper. Yes it's 'in,' but I think it might stay 'in.' I absolutely love the song "My Favorite Things" as sung by Julie Andrews (and also my father :) and think I've always  wanted "brown paper packages tied up with strings" because of it. Mmm the warm fuzzies of cozy childhood memories…
I love that I can make my brown paper packages without stealing much from the Christmas gifts budget. Here's where I found my supplies.
Brown Paper: Target "packing paper" in their mailing aisle. $6 for 75 sqf.
Yarn: Leftovers from the past, but purchased for ~$4 a spool at Wallmart (come in all colors!)
Greenery: Trimmed right off the bottom of our Christmas tree!
Gold Tape: Washi tape from Target for $4
Tags: From my sweet employer.
Ribbons: Left over from gifts of years past.
Clear Packing Tape: Had and needed because the paper is heavy.
I love how easy it is to make designs with washi tape. Just draw something and fill it in!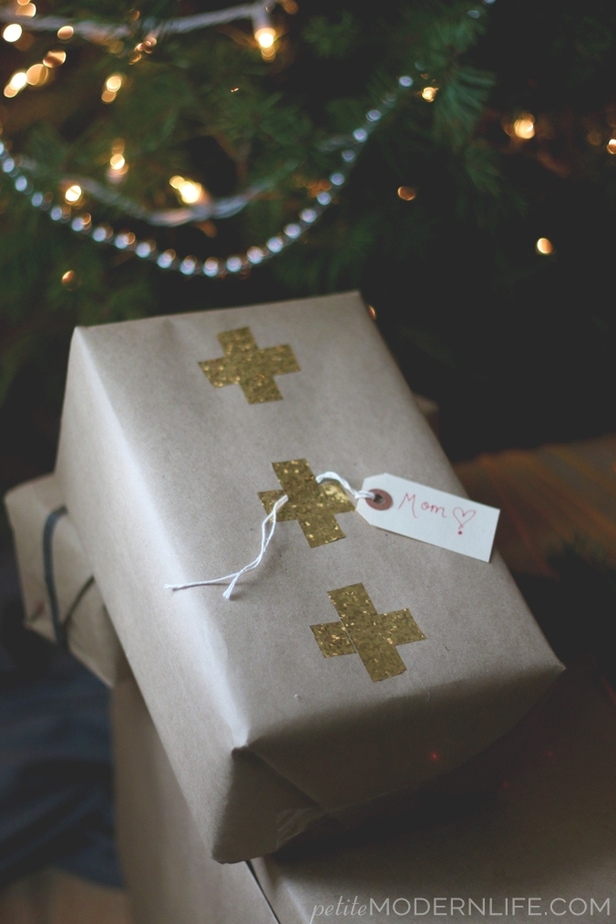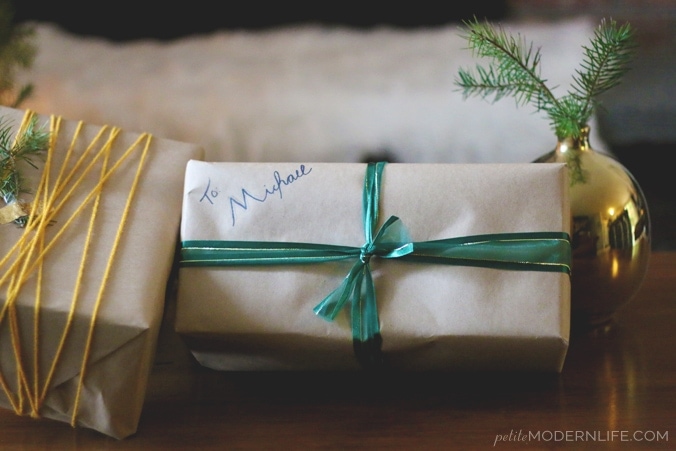 Now I know I'm no professional gift wrapper, I have friends who are incredible, and admittedly, my husband always wraps tighter gifts than I do, but I really do enjoy and find peace in wrapping presents. And that- is a good accomplishment :)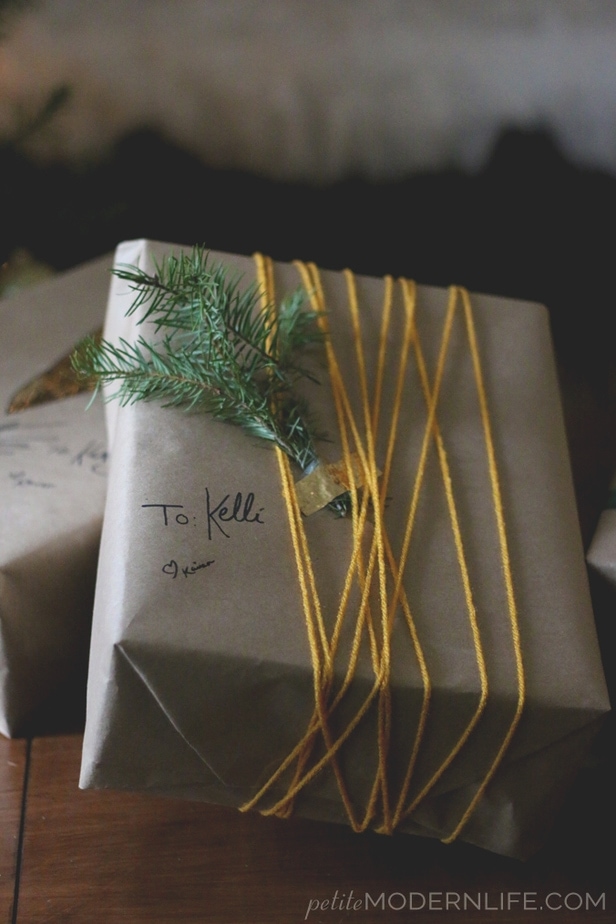 Then there these guys who were having a play date and decided to nap sharing the dog bed :) (Left: Moose, 9 months, Black Tri Australian Shepherd. Right: Bentley, 1.5 years, Golden Retriever)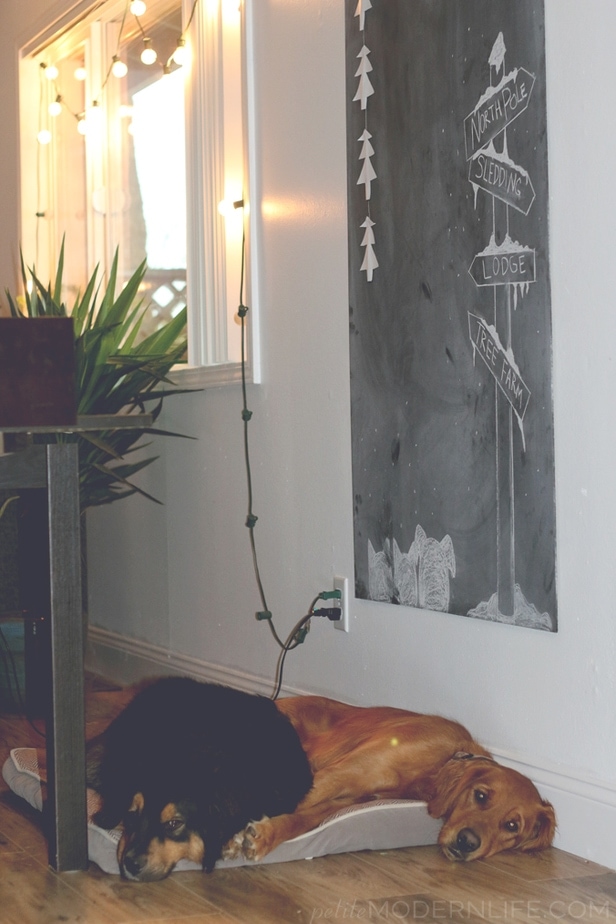 What are you doing for wrapping paper this year? Do you have themes or traditions? I'd love to hear + learn in the comments below!
Cheers & happy wrapping friends!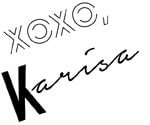 *This post may contain affiliate links to products I use and love. Read more on my FAQ page.*