Last weekend was one of the first in a long time that we made it out for an adventure day just the three of us. The weather wasn't exceptional, but we decided "the heck with it" and headed down to Seattle and Pike Place for the day.
But first, we had some morning snuggles in bed. Reuben loves snuggling with daddy on the weekends and my heart melts oh my goodness.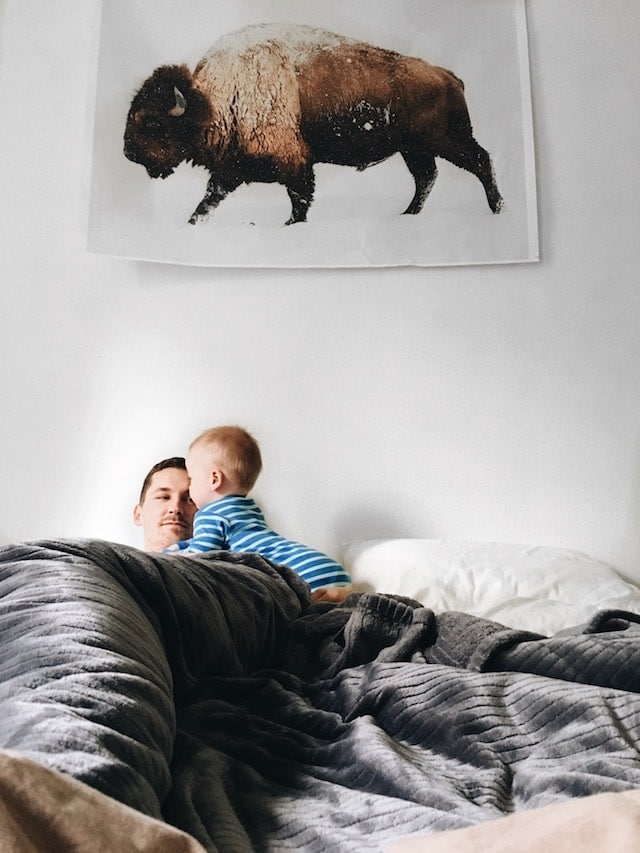 Reuben is almost 15 months old and has still been doing two naps a day pretty consistently. I've decided to just go with it until he doesn't fall asleep for the morning one anymore and take advantage of the time to get a few things done. This particular morning was spent getting everything ready to go in the car and diaper bag.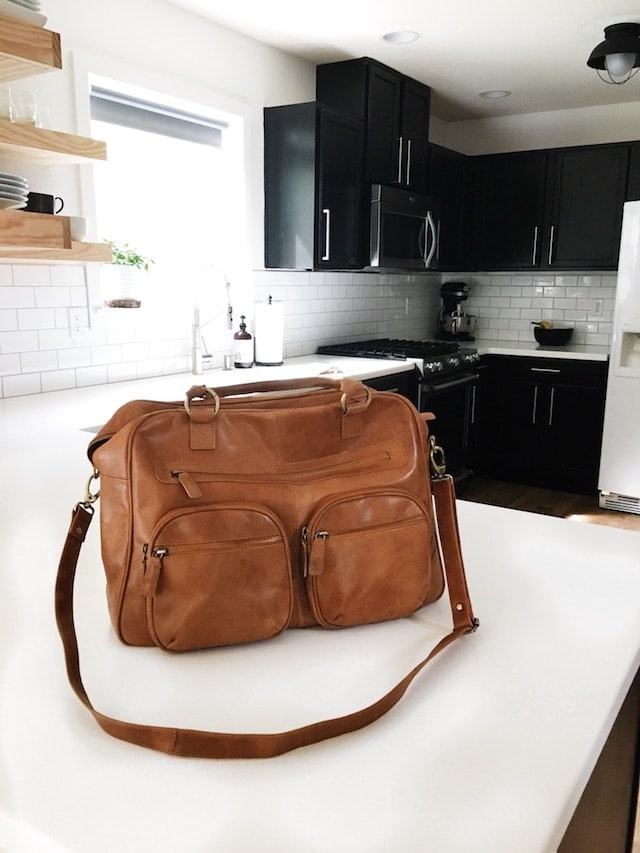 Our first stop on the way downtown was Chipotle at Northgate Mall. Reuben's first Chipotle! He loved it. I'm a fan of the tender carnitas with added guac (of course.)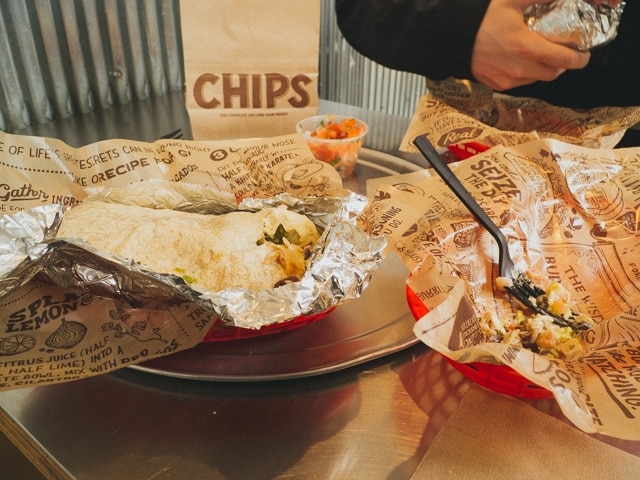 Next, we made it to downtown Seattle and found $10 parking in the Puget Sound Plaza/Cobb Garage on University and Third Street. It's a decent (with ~4 block walk) in between spot between Pike Place and the shopping streets. Just up the street from the Seattle Art Museum and Benaroya Hall.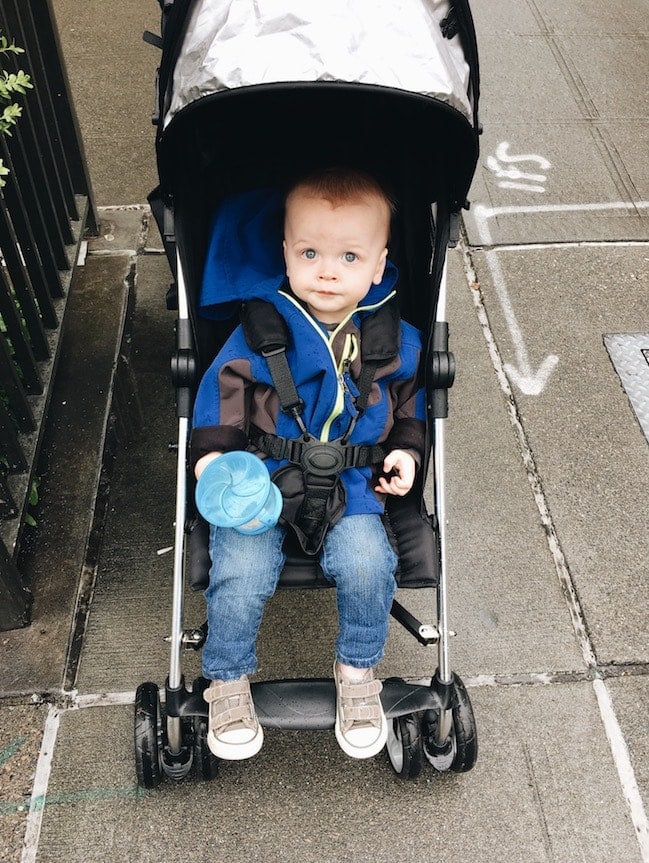 Reuben was all set for his first day in rain city with his lined slicker, jeans, converse, favorite lightweight stroller, and his hand in a goldfish filled snack catch. Those snack catches are awesome for on the go or "here's some cereal while I cook dinner." Although, he might be slightly obsessed it…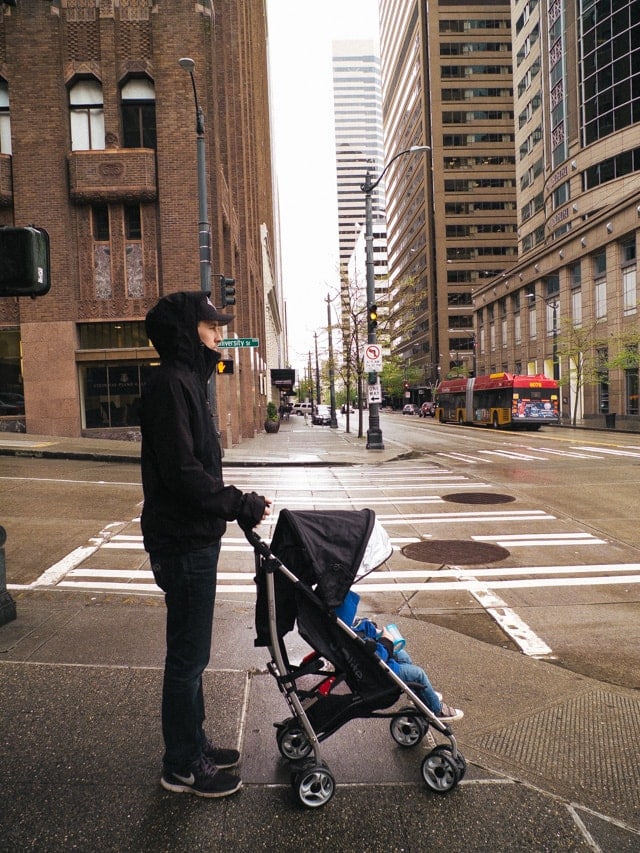 My handsome men :D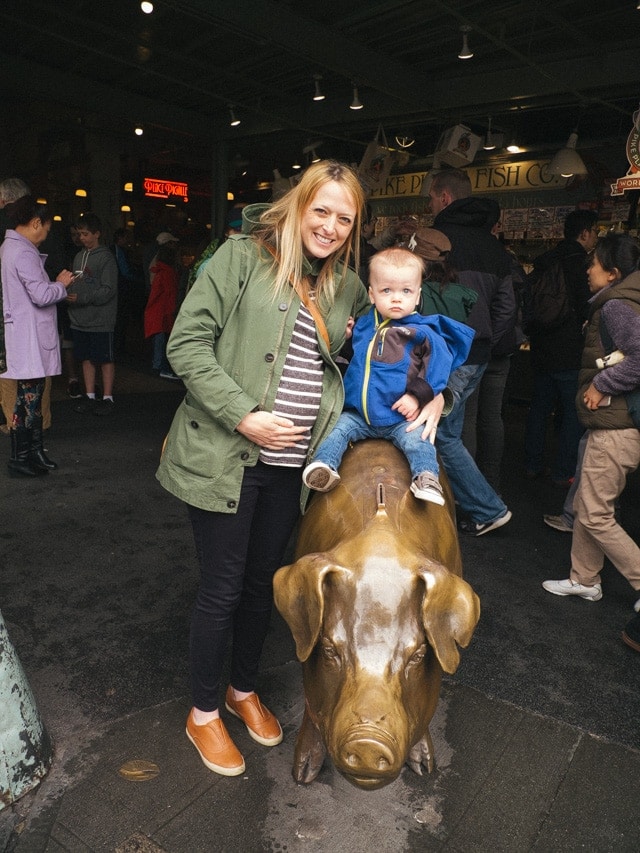 Reuben was memorized by the Sunday hustle of Pike Place Market. So much so, he had no qualms of chilling in his stroller the whole time and taking it all in. (I love that these experiences, while sitting, can still exhaust him haha.)  I did manage to get him out for an obligatory Pike Place pig picture (with baby girl!)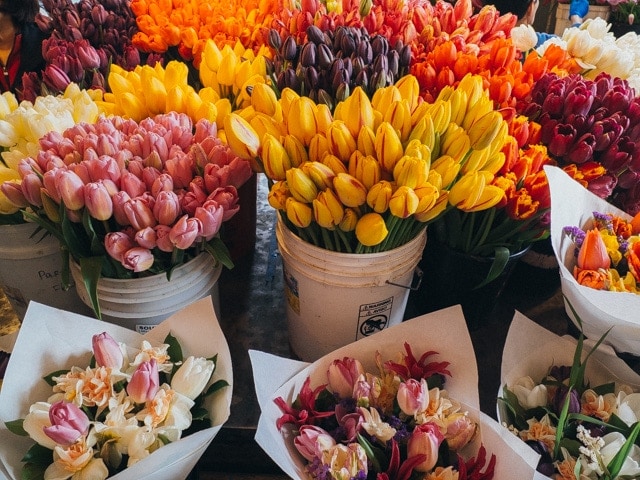 I had two things on my agenda for Pike Place: Flowers and Turkish Delight. The flowers, as always, were incredible. Tulips on tulips on tulips. The bouquets averaged around only $10! You can't NOT leave without one.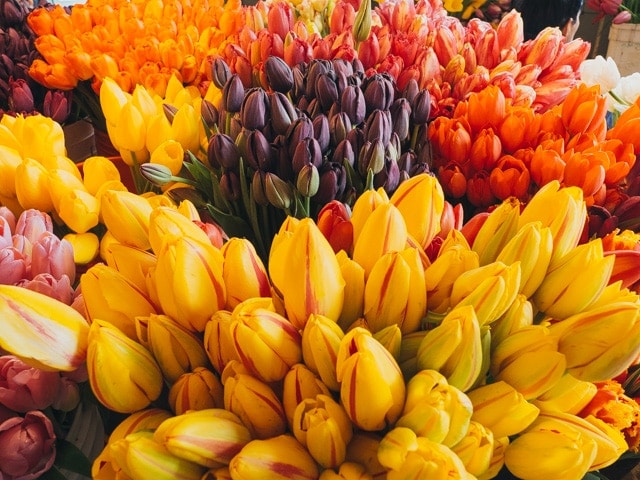 And this is the one I left with! I'm a huge fan of white, orange, yellow, and pink hues. Ah so gorgeous.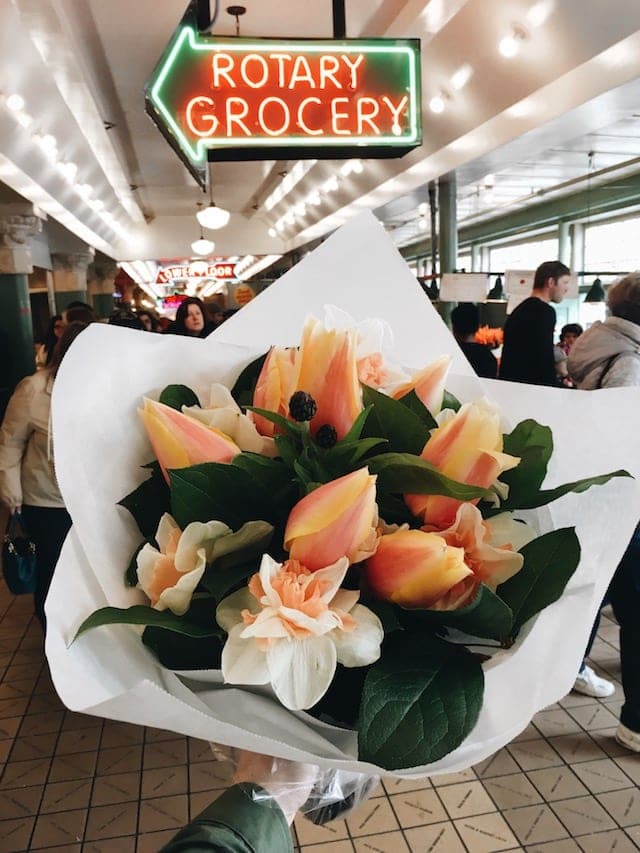 As for the the Turkish Delight? It just happened to be closed that day of all days! It usually open 7 days a week 11:30 – 5:00 PM. What rotten luck. That stuff is amazing (and so pretty!).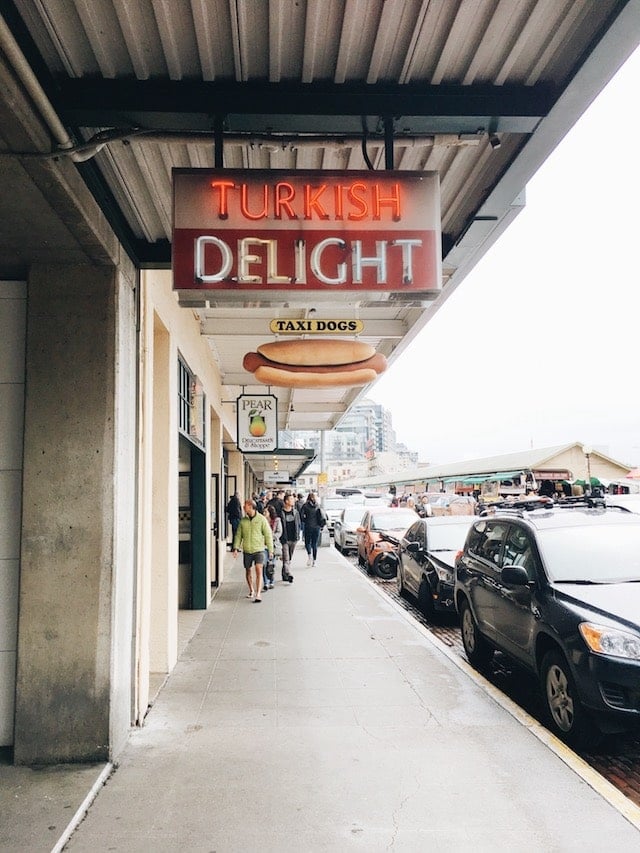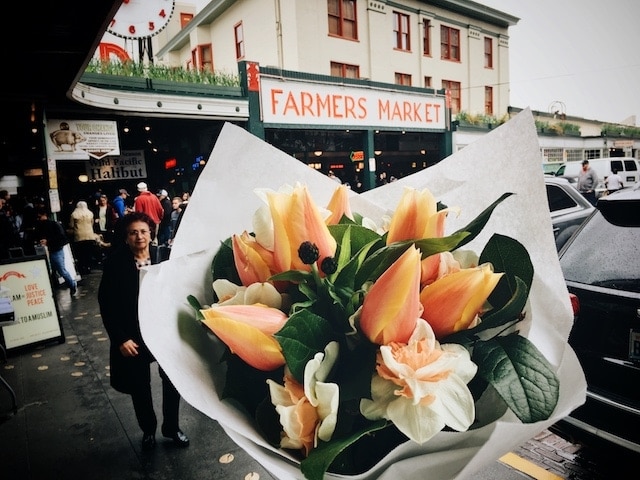 We'll just have to head back another day for more flowers and Turkish Delight. Oh and a stop at Piroshky Piroshky which smelled AMAZING and had the biggest line out the door and down the block! Yum.
What are your Pike Place favorite stops? We didn't even make it downstairs or too the water! Can't wait for our next  family adventure day.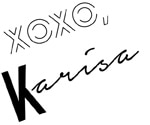 *This post may contain affiliate links to products I use and love. Read more on my FAQ page.*