Last week I told you I was participating in the One Room Challenge hosted by Calling it Home. Check out my plans and inspiration here! This week's mission was to spray paint the bathroom countertops.
Yes, I'm in my "baby has gone to bed" outfit. No fashion show here I apologize.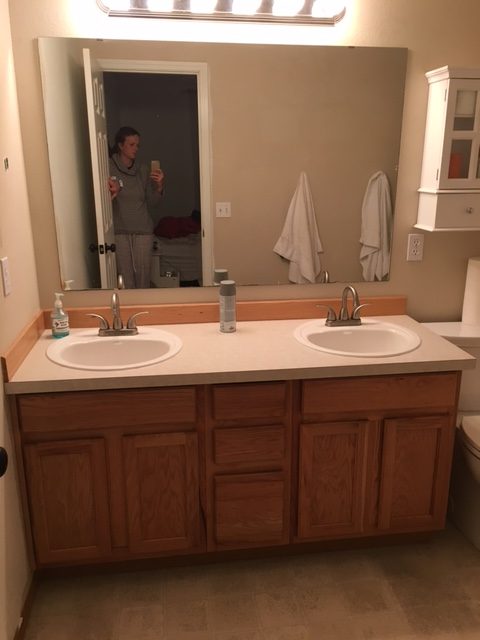 So first I taped everything off.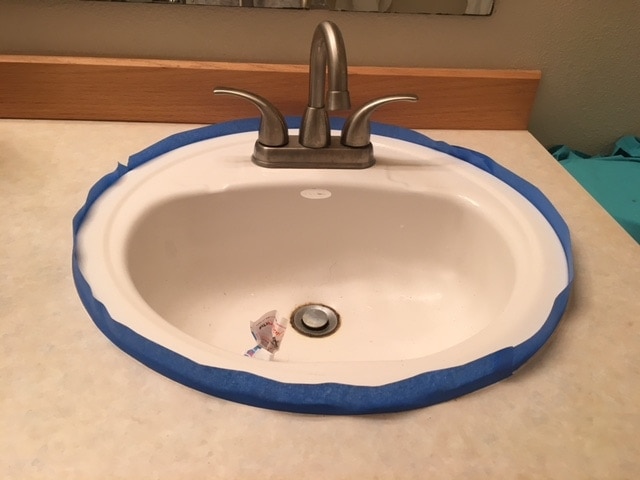 I thought this was a kinda clever idea: taping then sticking cut in half bags to the tape. I wasn't overly concerned with getting spray paint anywhere but on the mirror since I'm going to be painting over the cabinets and the walls, so I loosely covered those places.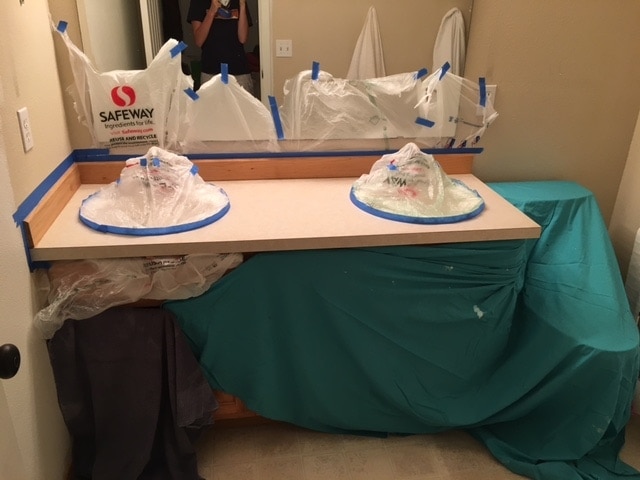 This was my spray paint weapon of choice. Rustoleum American Accents Stone Textured Finish in Gray Stone. Unfortunately/fortunately (however you look at it), the only place that sold this color was Amazon. But it came with Prime so that was perfect!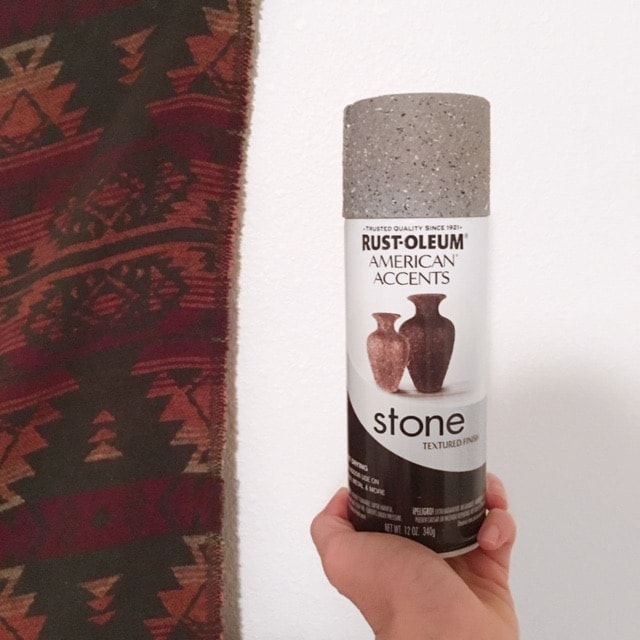 I loved the light gray aspect, so I went with it. I cleaned up the counter well and sanded the back board a little before doing my first coat.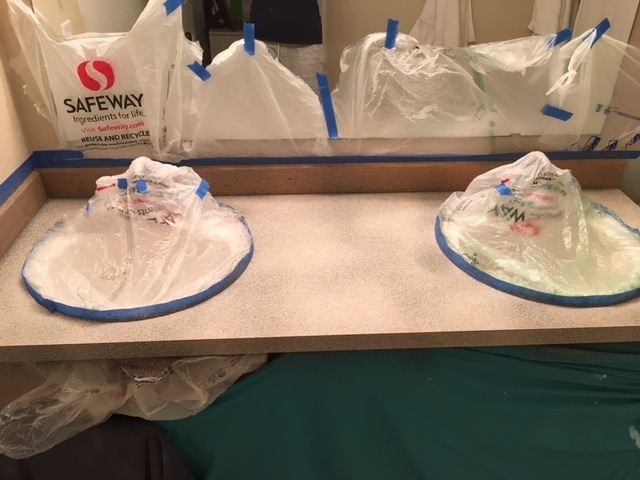 It was so bizarre! Literally comes flying out like little pebbles…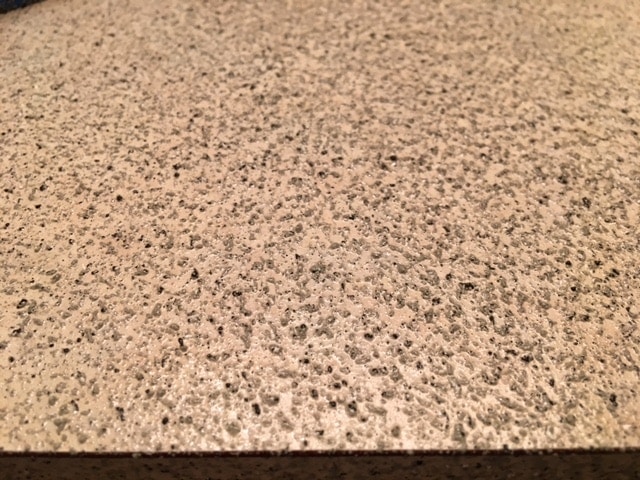 It says to only let it sit for 15 minutes then come back and do another coat. The smell was so/so. I kept the door shut and fan running. It didn't leach into the bedroom, but it wasn't the best smelling paint I've used.
Second coat..
Hmmm… At this point I'm realizing that I probably should've painted the counters dark BEFORE using this texture stuff… But I wait another 15 minutes for the next coat..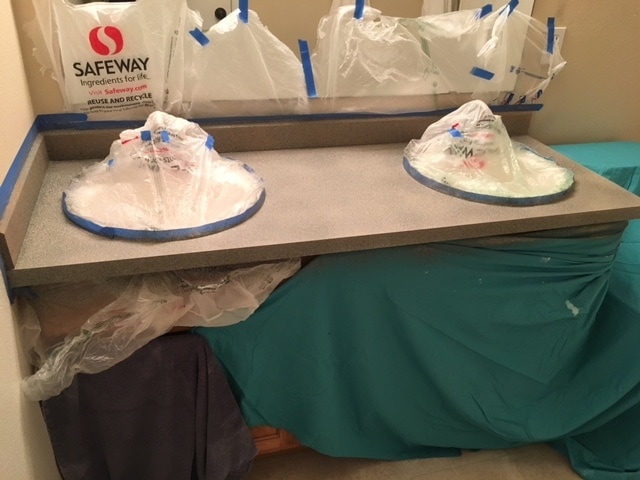 True, it's more coverage, but the can ran out of paint. (Why did I only order one can??? #facepalm). I think another can will fill it all in. At this point I'm uncertain if the wood "backsplash" is going to fly with the texture spraypaint. I might have to take a different approach there. Also, the next day I sat something on the counter and it pulled off the texture! Yikes. I need to get some polyurethane to seal that bad boy after I apply the last coats of paint this weekend!
Things are in the works! Fingers crossed the next can does the job! Also in the works: combining leftover paint to paint the walls! Tune in next Thursday to see more!
PML One Room Challenge Fall 2016 Posts
Week One: The Before's, the Plan, and the Inspiration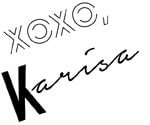 *This post may contain affiliate links to products I use and love. Read more on my FAQ page.*