This year I joined the mom club. I honestly keep forgetting that when I look towards Mother's Day. How can I be a Mom?! It's so strange, so beautiful, and so exciting. I absolutely love being home with my peanut, seeing him grow and learn about the world. I truly believe a baby's first laugh gives life to a fairy, I mean how can that NOT be true it's so dang CUTE!
So this year, I have a more valid say in Mother's Day gifts, because I AM one! This is what I'm crushing on. Easy and beautiful ideas for you and yours from my two of my top go to stores for gifts: Amazon + Anthropologie.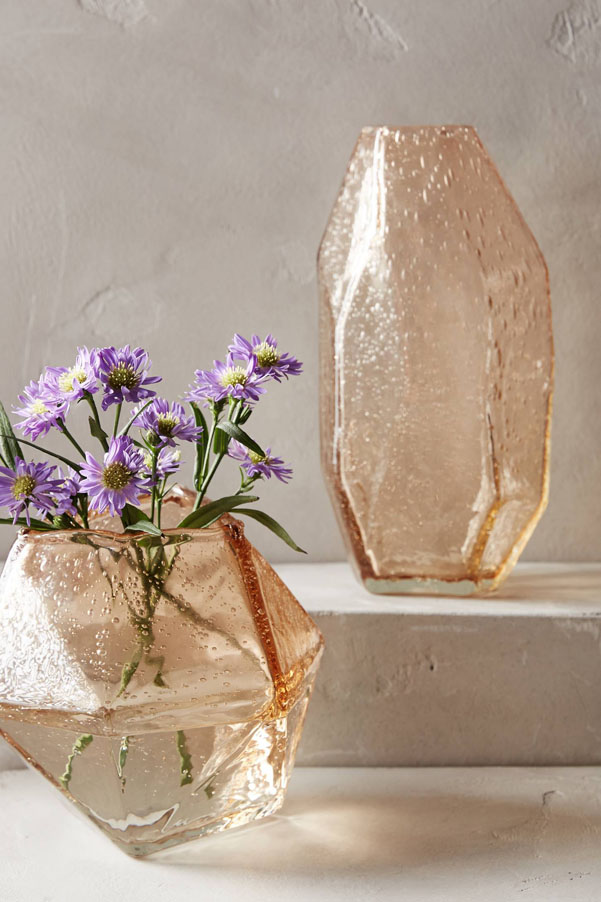 These faceted glass vases are so gorgeous. Treat mom with these and some sweet blooms Mother's Day morning for a grand smile. ($24/$28)
You could get her a sweet monogrammed pendant of her first initial or of the kids first initials. ($38)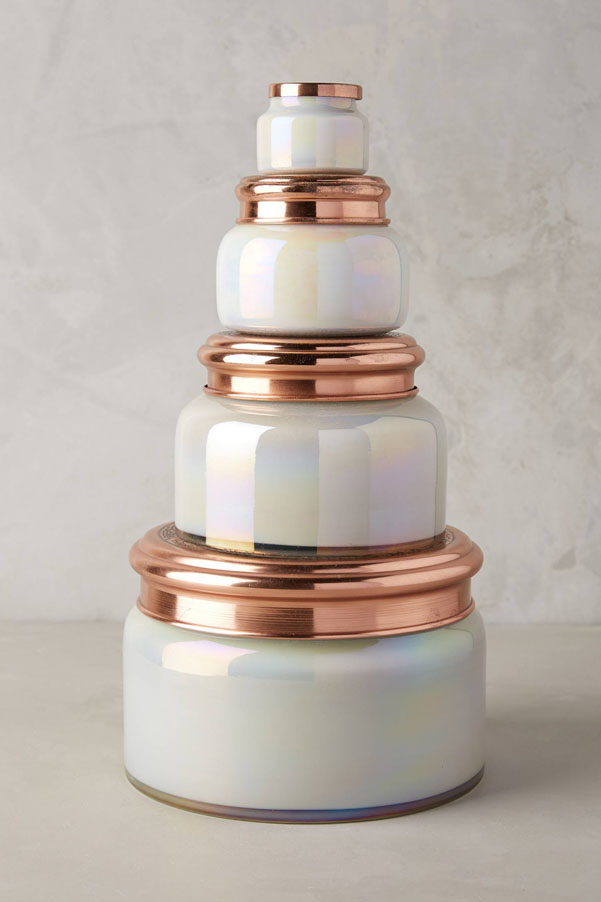 These candles are hands down my favorite smelling candles and such a cute gift to receive. Choose whatever size fits your gift bag or budget. ($12/$28)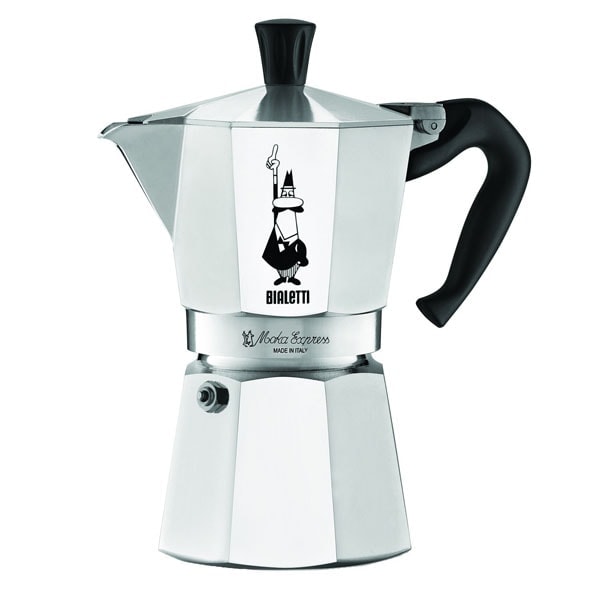 You saw in this post how I'm loving my Bialetti Moka maker. I honestly bought it because it was cute, but now I use it everyday or twice a day! Its super simple to use and makes the tastiest rich small coffee that pairs perfectly with frothed milk (see below).  ($22)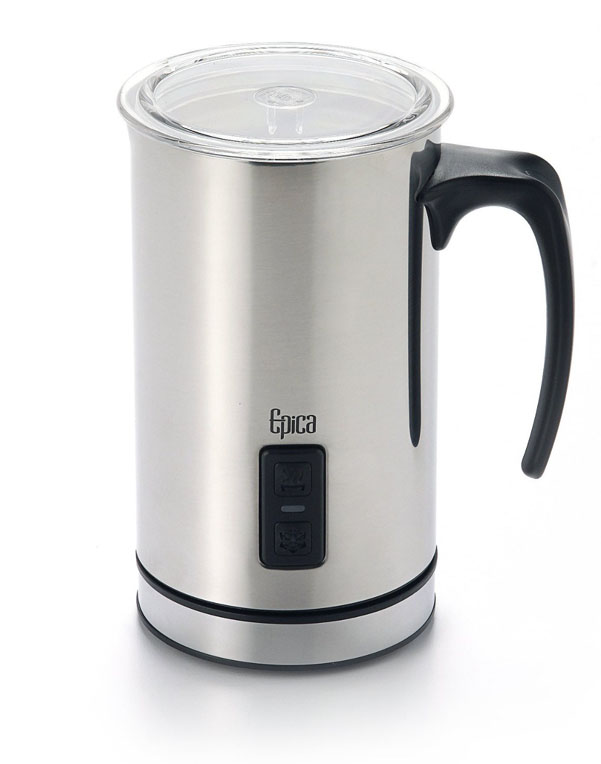 I used to think that a milk frother was above my salary/lifestyle grade– until I saw this Epica Milk Frother. It's only $42 and froths any type of milk cold or hot in just a minute. I personally use almond milk mixed with a tad bit heavy cream for the most delicious addition to my morning (and sometimes afternoon) coffee. I don't even want to go out for lattes anymore these are so good. I look forward to making my tasty coffee treat every morning! ($42)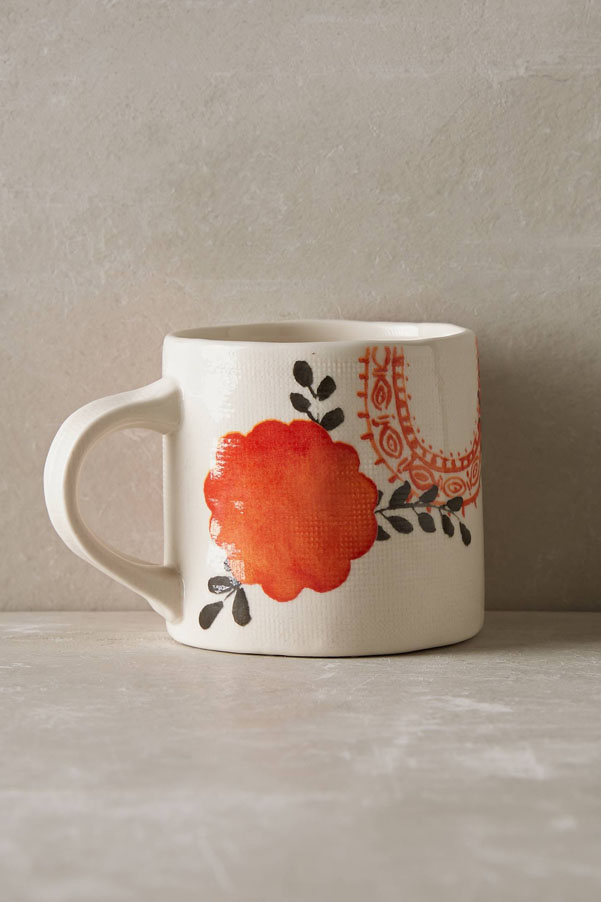 You can't have a perfect coffee without the perfect mug. Do you have a go to morning mug? Mine has less to do with the exterior, and more to do with being the perfect size. But if I could combine the two, this would be my choice of mug. ($12)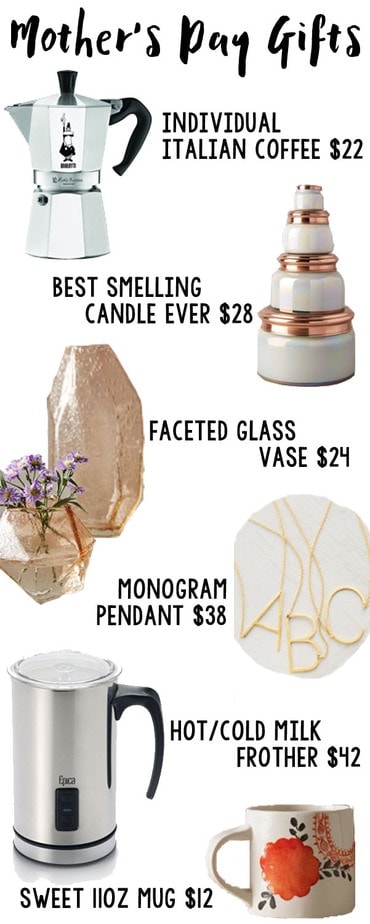 So what are your Mother's Day plans? Do you have any yearly traditions? We usually go up to my parents for church and a family BBQ. This year will be extra cute ;).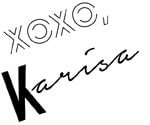 *This post may contain affiliate links to products I use and love. Read more on my FAQ page.*