Today we're going to get down and dirty with our modern farmhouse mudroom inspiration.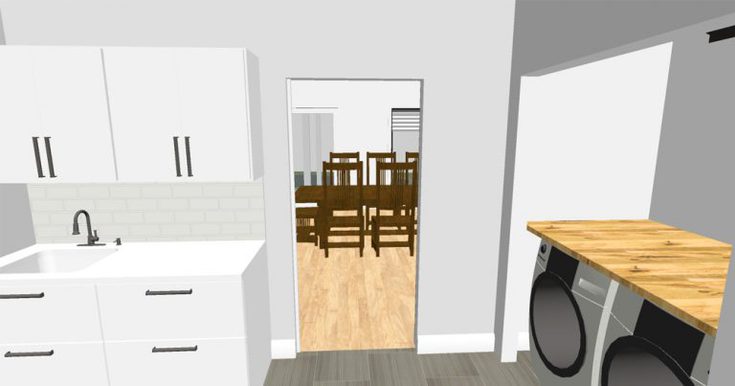 I'll be the first to raise my hand and say, "Yes I want a beautiful laundry room." And also first to say "No, I don't think it will help me wash and fold laundry in a more timely, and dare I say, more enjoyable manner." Anyone else with me?! What I can say I'll put good use to is a beautiful, well designed mud room/ laundry room. Which is what we decided to do!
I really wanted a large mudroom in our house. I know our life over in Lake Chelan is going to be full of the outdoors, aaand that some of that outdoors is bound to come indoors as we go in and out between winter snow and summer lake, mountain, and pool activities. We designed the mudroom off the garage. The garage will have an entrance off the front porch for kiddos, pets, and messy parents to easily access.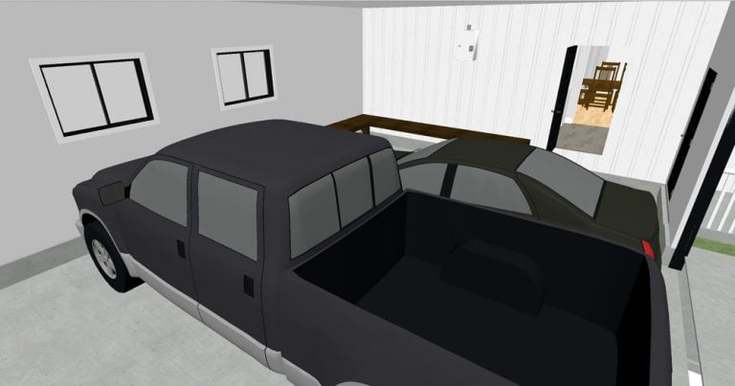 We also made the decision to keep the laundry machines in the mudroom. They fit nicely under the stairs and we'll have a counter as well as hanging space above them. What also made the downstairs laundry decision a win was that we designed laundry chute from the kids bathroom straight down into the laundry room! YES! Now I just need a dumbwaiter to carry all the laundry back upstairs… (Don't think I haven't brought it up… ooo the pantry would lead up into our bedroom. Laundry and cookies anyone?)

Also off the mudroom will be our downstairs powder room. Super small and to the point.
The mudroom will have plenty of storage. I plan on building a coat rack and shoe storage area to manage all of that mess.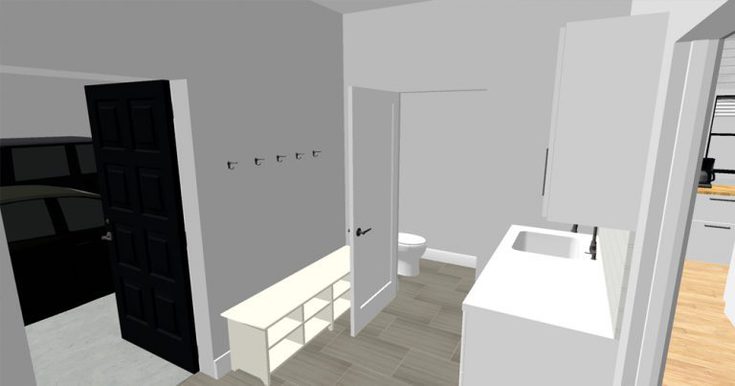 I looove Brepurpose's gorgeous built-in she did.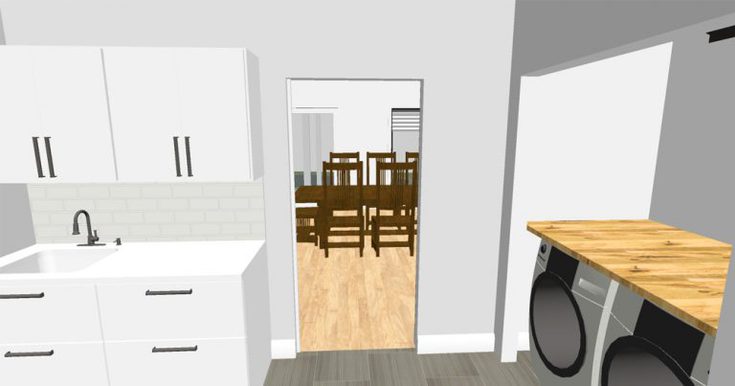 We'll also have a deep mess sink for all those dirt clothes, shoes, and paint projects. I know laundry and cleaning supplies aren't generally pretty to look at, so we'll keep cupboards above the sink and deep pull out drawers below to hide everything. We'll also be doing tile in the mud room and powder room, though I haven't decided which style yet!
Modern Farmhouse Mudroom Inspiration
These ladies have designed some of my favorite laundry rooms and mudrooms. Click the images to see the whole space.
Shop Modern Farmhouse Mudroom Decor
Click images to shop!
 What is a must have for you in the laundry room/mud room?  Let me know below!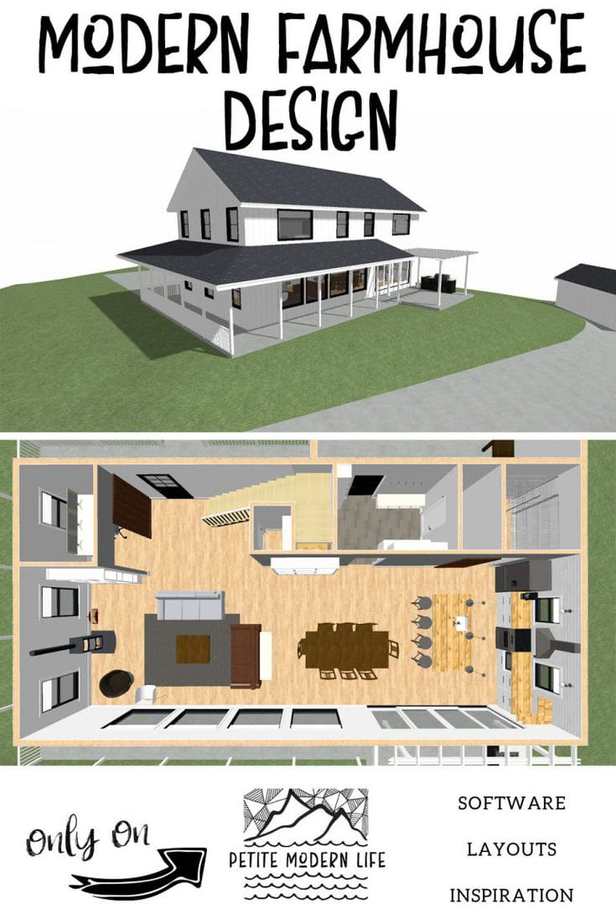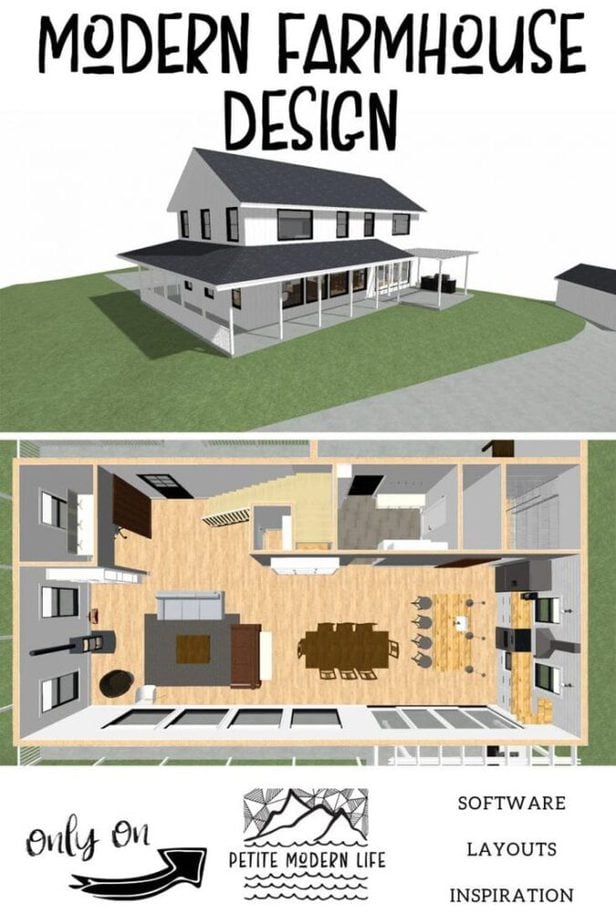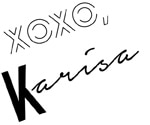 *This post may contain affiliate links to products I use and love. Read more on my FAQ page.*