Hey there! I've been a little MIA recently as I've turned my focus onto my photography business for some intensive courses, photoshoots, and new equipment practice! Now that it has settled down, I'm excited to get back to the house design side of my creative brain! We haven't moved over to our new town yet, but it should only be another few short months. (Fingers crossed!) Today I want to share the tour of our modern farmhouse master bedroom design made with Chief Architect.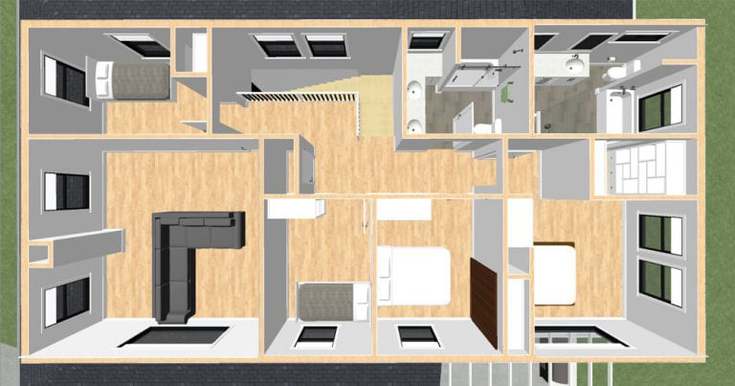 Here's the layout of the upstairs. The master bedroom will be on the south side of the home on the other side of the kid's bath and guest bedroom.
Can I just tell you that there were so many alterations to that hallway design?! A little tweak here, a little tweak there, and suddenly we could fit a linen closet, enlarge the rooms, and add that cute little entrance nook into our room! I'm excited to hang my most treasured photos of my family on that wall! Love!
Thoughts behind the Modern Farmhouse Master Bedroom Design
Windows: Our favorite room in our last house was the one with light coming in from two of the 4 walls. Natural light and expansive views are so relaxing. We're hoping to make our western facing window a big bay window. The southern facing windows will be vertically opening windows.
Space With Purpose: We've lived in a house where the master bedroom was absolutely tiny tiny and difficult to maneuver around. Our second home had a HUGE master bedroom that seemed a little pointless. Like we would've rather used that extra space for another bedroom. Thus we designed this room around a king size bed, night stands, and space for one dresser or dressing table if we so desired. This leaves it airy and uncluttered — oh except for all the plants we'll want to have. ;)
Walk-through-Closet: Why are you doing a walk through closet? Why not just switch the bathroom and the closet? Questions we considered! Firstly, we wanted to try and share as much plumbing as we could between the two bathrooms. We're happy that all the plumbing will be on one side of the house! Less expensive install and easier maintenance? Check! We also wanted to have windows in the bathroom for a bathtub view and some fresh air. Hence the walk-through-closet! We'll do built in wardrobe systems on either side to maximize storage space. There will also be a sliding door on the bedroom side so someone can get entirely ready, with lights on, while the other is in bed.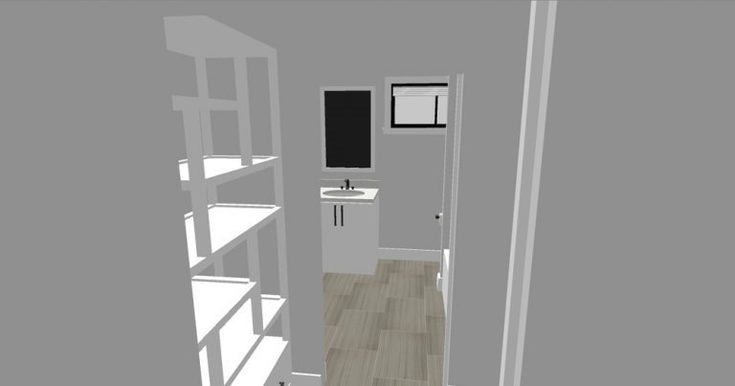 **Note: the software didn't have a lot of good built-in shelf options, which is why you see that funky one all over the place!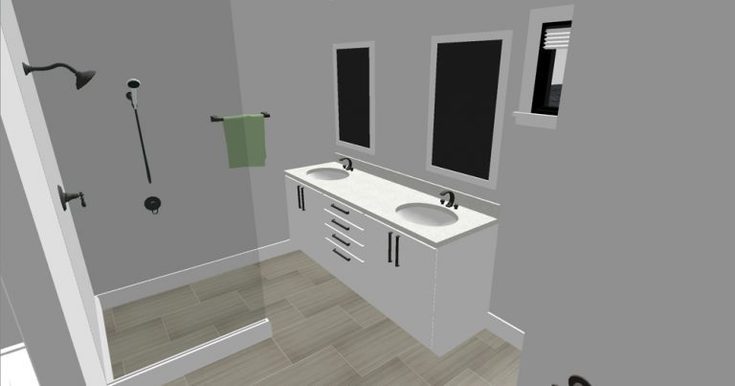 Thoughts behind the Modern Farmhouse Master Bathroom Design
Bathing: At first we were just going to do a tub with shower. But my husband and I both loved the idea of having them separate and we've always dreamed of a dual headed shower. So we decided to make it work. We played bathroom tetris for a few weekends until we finally came out with this layout. It's technically called a "wet room." A wet room is where the shower is only closed off by a single wall, or in our case, pane of glass. We scoured the internet for wet room ideas and were convinced this was the best way to put a shower in our small space!
Toilet: Ok, this doesn't seem like it should be all that complicated, but it was! The fact was we didn't want to be able to see the toilet through the closet/bedroom door. "Hello? Privacy please?!" We solved the issue by putting a wall between the tub and toilet. I'm excited about having a wall! Envision with me if you will… shelves with cascading plants all the way down to the tub… um, yes please! (Bonus, I'll never forget to water them :D )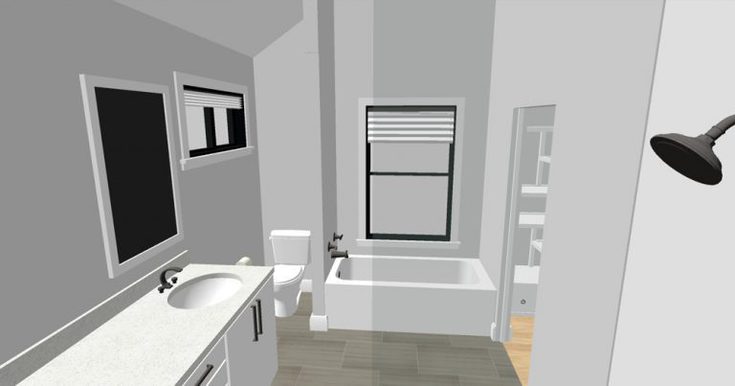 If you're wondering about the window situation, here's a look at where this room sits on the house. Right up in that corner where the garage roof intersects the house siding.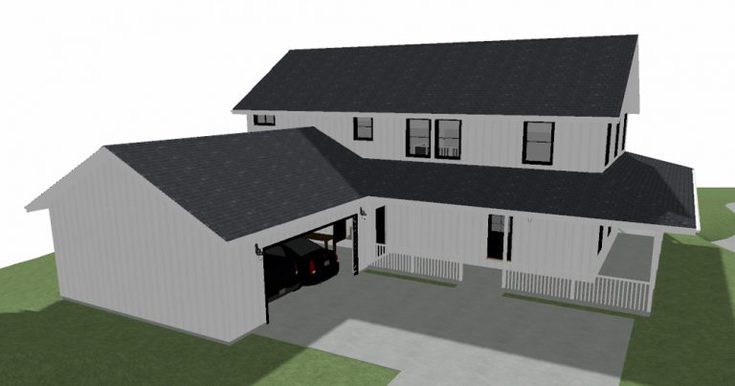 Here are some bathroom's that I LOVE:
DIY Shelley is a gal I've followed on Instagram for some time and I just love her style. Especially her bathroom! So modern and simple and oh so relaxing looking!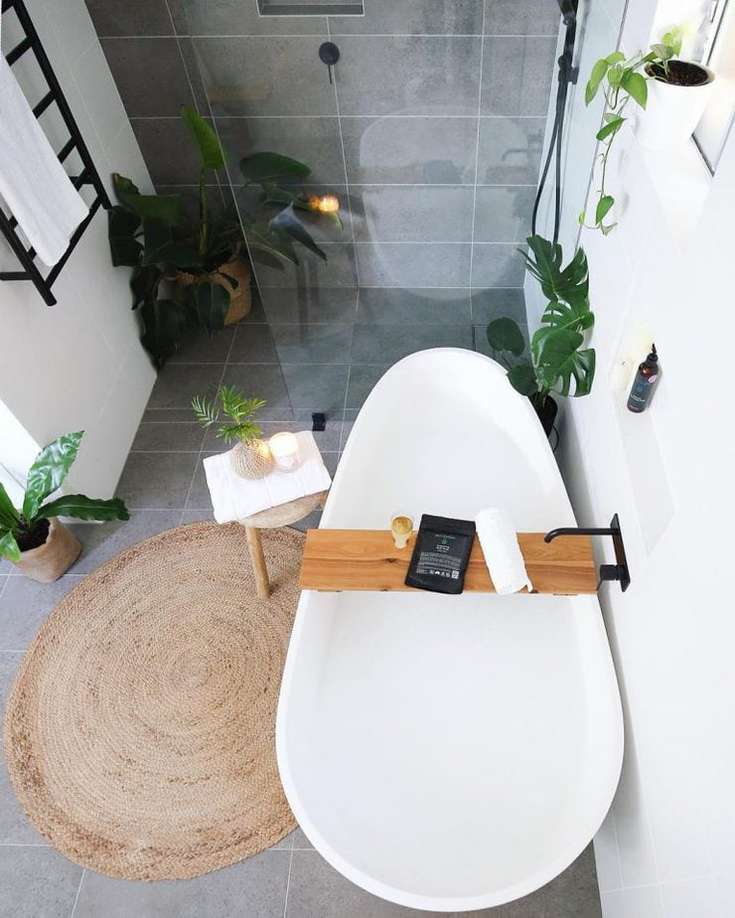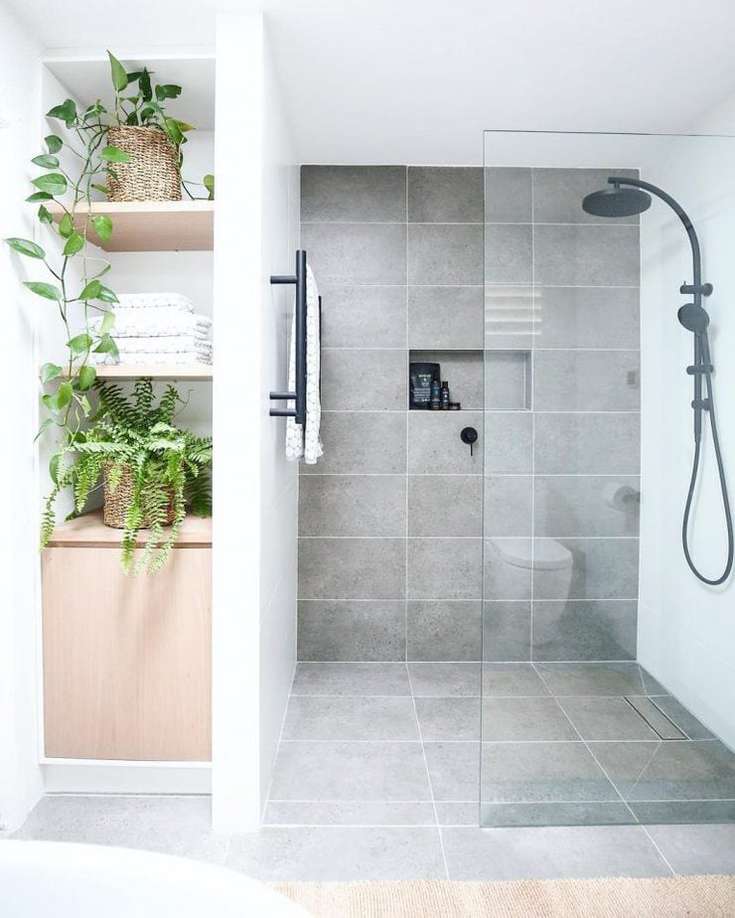 If you haven't toured Brit's bathroom makeover on House Updated, you need to get on over there! It is just stunning with the marble and gold details.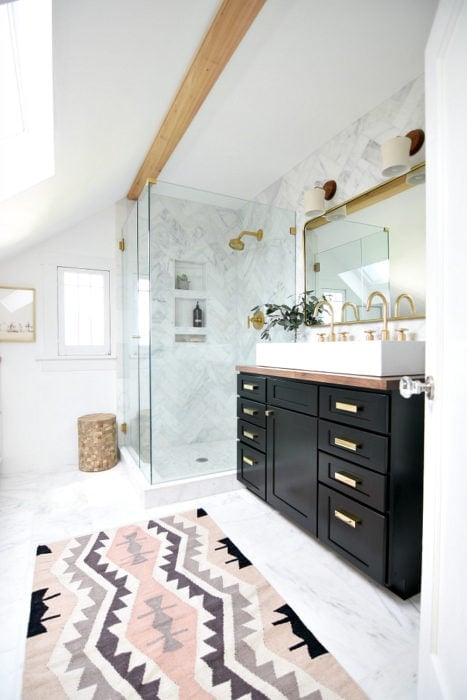 By now you've probably realized that I'm rather in love with Brepurposed and all she comes up with in her home makeovers. Her bathroom is no exception! Just look at that shower! Click the photo to go to her post on the whole makeover.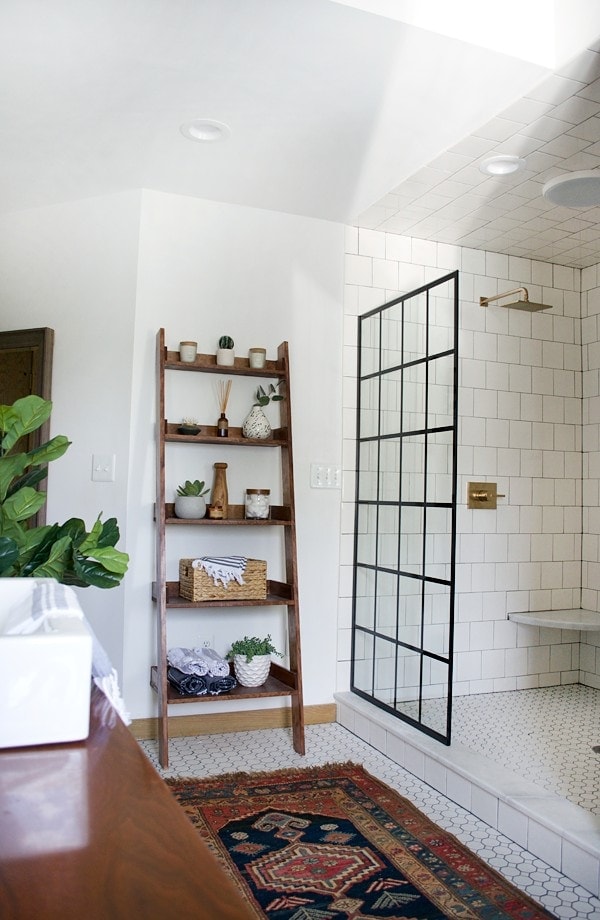 I cannot WAIT to have a bath in my life again. It's so nice to have a hot soak in the winter. Especially with a view of the snow that will be outside!
Thanks for following along our modern farmhouse design (one day a reality) adventure! Save and share the image below!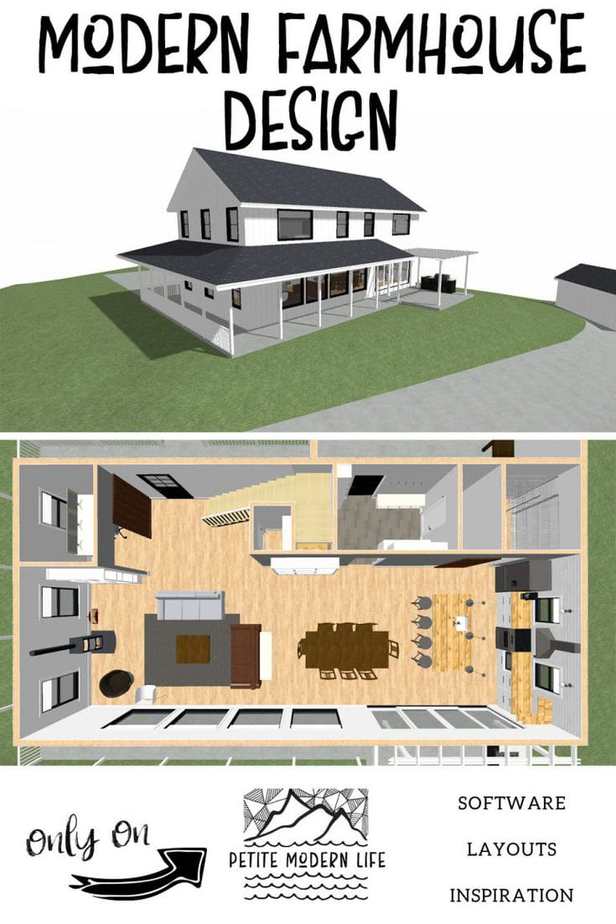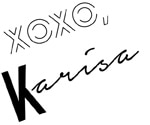 *This post may contain affiliate links to products I use and love. Read more on my FAQ page.*