So the entry room, which I've deemed "The Lounge" has slowly been getting some character. First the couch and just the other day I added an accent wall (check out the instagram pics for now, but the paint color is included below!). I decided to throw together a living room inspiration board to have for my own reference and, perhaps, your inspiration.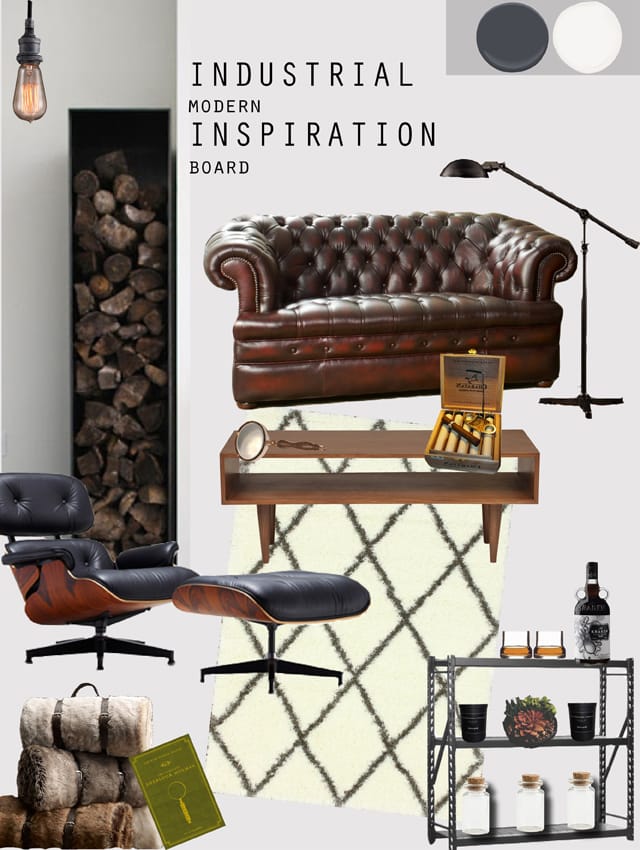 The mid century coffee table and couch are similar to what I already have. I found a 2.5 foot tall metal utility shelf on craigslist for $10, but haven't found anything online to match that price and size. I bought the candles and vials at Marshalls for $7 (for each candle and for a set of 3 vials); I love the look of a cigar box and the Kraken rum, though I don't use either… My best crafting friend Britta told me I should do Sherlock inspired accessories. Nerd alert: I LOVE THAT IDEA. Hence the magnifying glass and book… Please comment on what else you think I need to complete that look (a skull? Or would that be weird?) !
I'm not sure I would've said I had plans to decorate my future home "industrial modern." Only as I started picking out and piecing together my current favorite objects, colors, and textures did I realize my design fell into that category. Putting a name to it has helped me focus on how I should lay out the room and what I want to keep a buying eye out for. Otherwise I'm prone to buy decor that I later go, "ooooh.. I shouldn't have bought that.."  I also have some art DIY plans that involve metal and wood. Can't wait to share that with you if i can pull it off!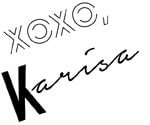 *This post may contain affiliate links to products I use and love. Read more on my FAQ page.*