Last weekend we took a trip down south to look at a car. I was abnormally OK with waking the baby from a nap and toting him around knowing there'd be a bit of driving, feeding/changing in the car, and having lunch late. Why was I ok with this? Because down south is IKEA. And what wouldn't a wife do to get their husband to take them to Ikea? Especially since I've had an Ikea Summer Wishlist on my mind for a while now and was hoping to grab a few of these gems and take stock of the rest!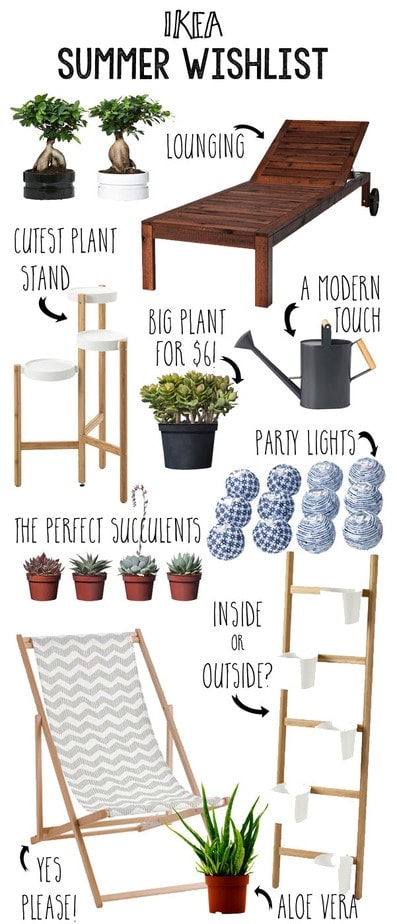 bonsai / chaise / plant stand / money tree / watering can / lanterns / succulents /
beach chair / aloe vera / leaning plant stand
There are so many Ikea summer things to love there right now! The plant stands are so simple and gorgeous. I think I might get them to go inside the house to freshen things up. The dining room, master and guest bedroom would be so much happier with these guys in them. What do you think of the patio furniture? I thought I was over the chevron print, but that beach chair nailed it combing gray chevron with the birch wood.
My husband and I have been getting on a bit of a plant kick recently and Ikea plants are the way to go. Great prices and just the amount of variety we need to choose from. Also their plant pots are THE best price around for the minimal look and big sizes. I can't wait to share with  you what we've been gathering up and where we'll be using them! We've even entertained the idea of just having a jungle of plants in the living room… Unfortunately there's not enough sun in there. But that's the only thing holding us back ;)
Which of these Ikea summer items begs a place in your home?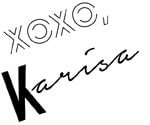 *This post may contain affiliate links to products I use and love. Read more on my FAQ page.*