In the quest to make our house look modern and chic while still in our budget, I've gone through Ikea's textiles both physically and online more times that I can count to find the "perfect" pieces.  There are a few things I always skip over, while there are others I'm always drawn to. Therefore this Ikea Cheat Sheet is for the Modern Textiles found in the big yellow and blue store!
My favorites are usually in the gray, black, white, and geometric categories. In the past year Ikea has added some great new rugs while keeping their other star modern decor players.
Price wise, I'm digging the Lappljung Ruta for the living room. Add the Eivor throw and the Rens Sheepskin on the seating around it and we'd have a cozy modern collection of textures and patterns.
We've used the $14 Huslig rug as an entry rug in both of our houses. It's super soft and such a great price!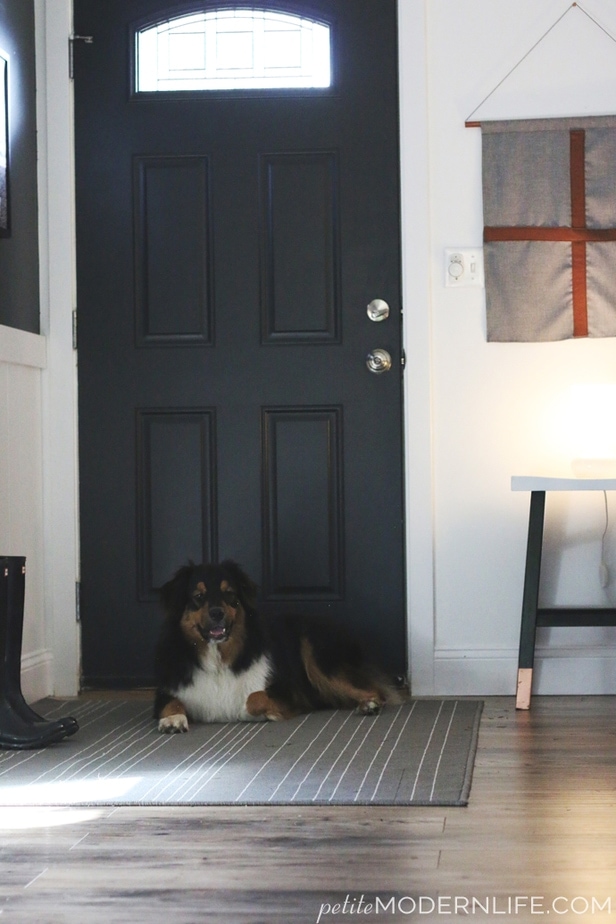 If you're still unsure if you "reeeaally" want to use Ikea for your rug choice just check out these glamorous rooms by equally glamorous bloggers.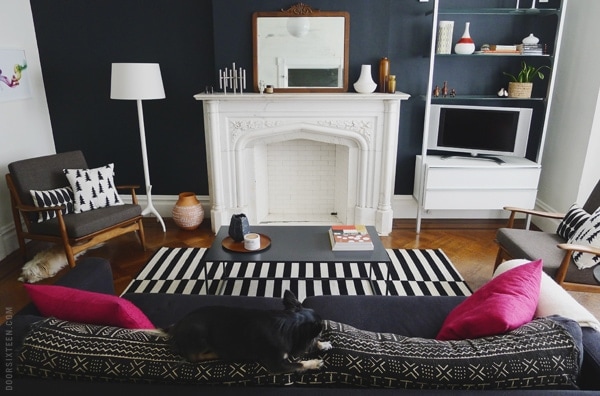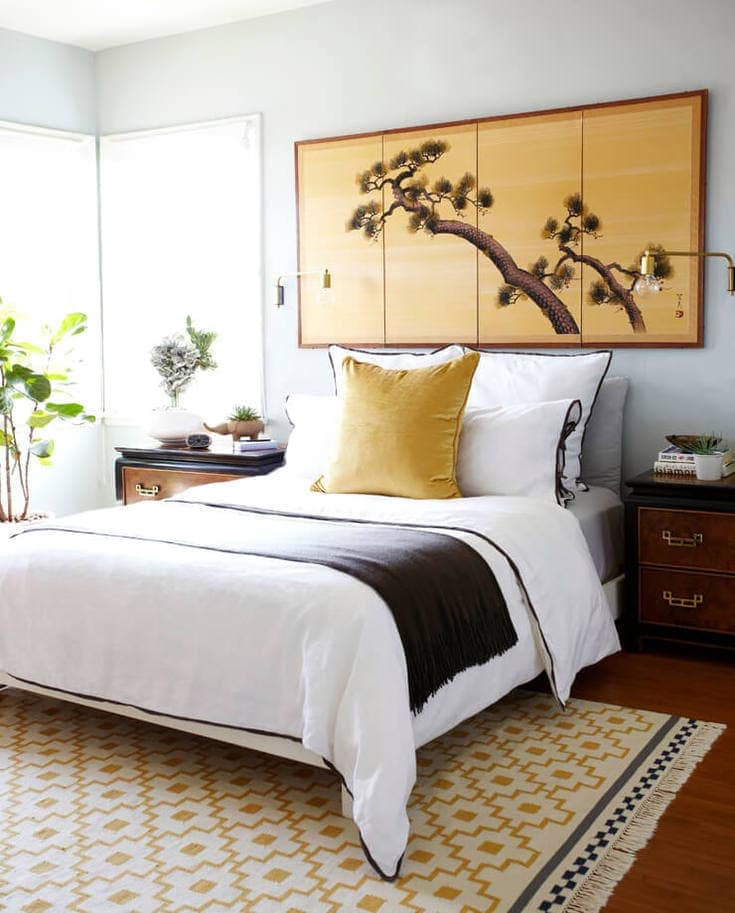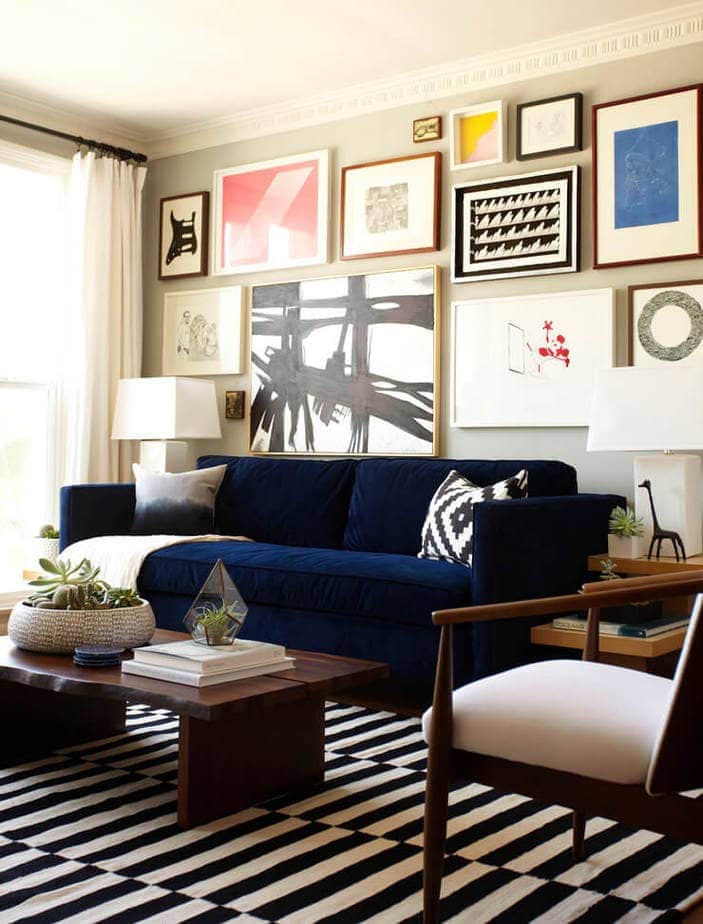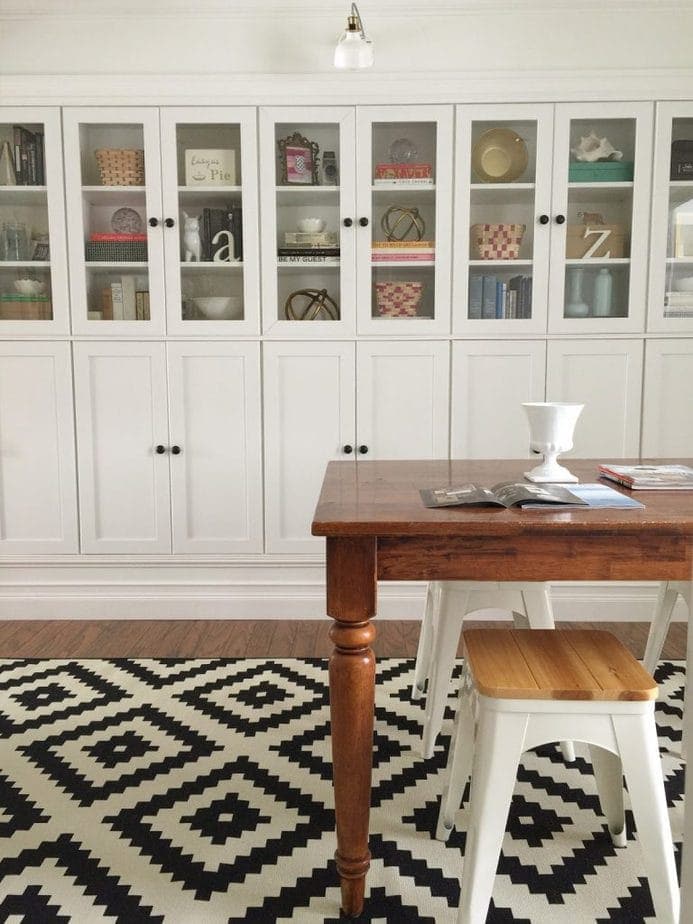 They really make these rugs look gorgeous in their homes. I love the way the rugs can play off in a bright white room, or a combo of dark paint and furnishings. Just beautiful! Which of these modern textiles could you see in your home?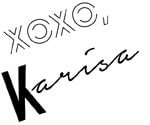 *This post may contain affiliate links to products I use and love. Read more on my FAQ page.*