I've stumbled across a few gorgeous hashtags on Instagram recently that have me even more gaga about house plants. I'm determined to have a green thumb! My plants WILL live on. And hopefully with a bit of house plant inspiration, I can manage just that. Check out these gorgeous spaces I found from #myplantlovinghome & #jungalowstyle. Click the images to follow these inspiring, plant loving instagramers. 
[foogallery id="4998″]
Looking for the right house plant for you? These two posts are fun and helpful!
What is your favorite house plant? Let me know in the comments below or tag me in your Instagram picture @petitemodernlife !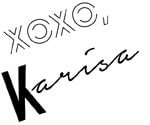 *This post may contain affiliate links to products I use and love. Read more on my FAQ page.*