Alright, so I LOVE surprises. Like love love. Like I could wait till the day AFTER Christmas to open my presents – just for a bigger surprise. Call me crazy, I know I am. I also love to give surprises in all shapes and sizes. But, I've just realized that my love for surprises is leaking into this blog regarding our house remodel.. Part of me wants to share to the world all the fun and crazy shenanigans we're up to over here! The other part of me says "WAAAAIIITT, the surprise isn't finished yet!!"
However, because I love and appreciate any of you readers out there, and home remodel process is kinda the main point of the blog thus far, in this post I will share all the unfinished projects, in their glorious bad lighting (we hardly have lights), in their dusty estates (thou mustn't judge us..ever.), and without any decor (I've almost forgotten what is in all those boxes…).
So, without further ado, here is what's happening in our petite life!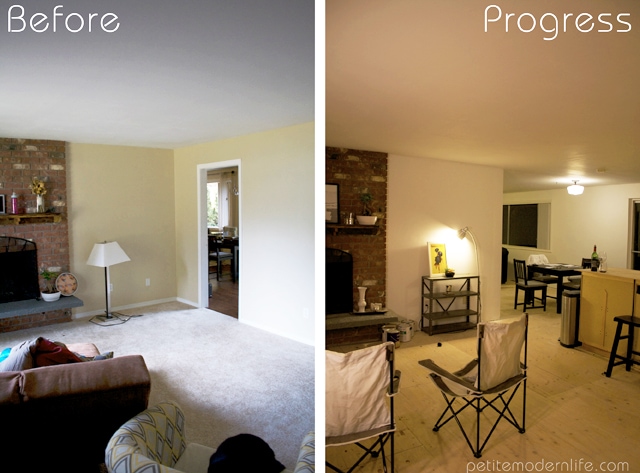 Let's start with the entry living room shall we? If you recall this post we tore out the dividing wall that separated the entry room from the kitchen and family room. When I say separated I mean completely closed off with two pocket doors. … I might miss that when we have kids someday..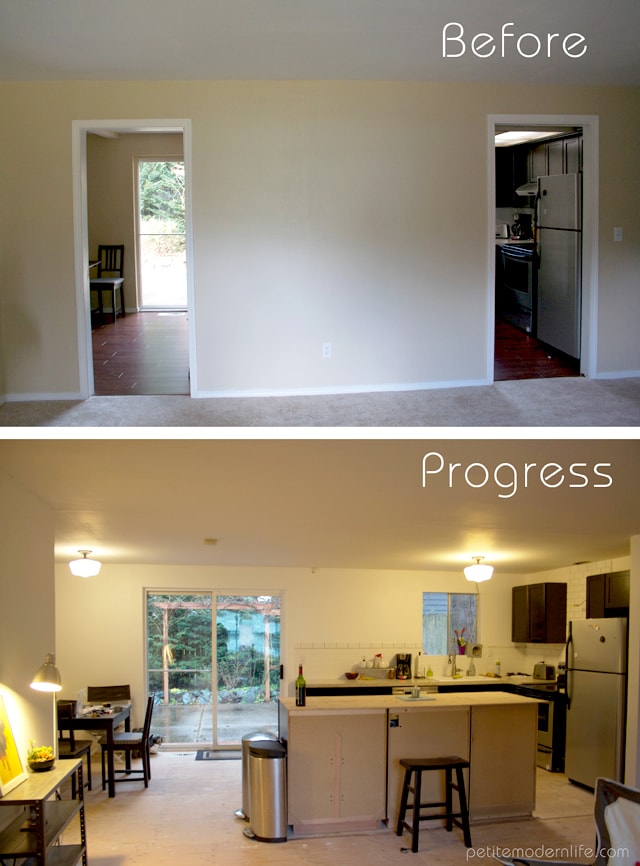 Next we have the kitchen! A lot has gone into getting it to this point. We removed the light structure off the ceiling; removed mostly all the upper cabinets; raised the remaining upper cabinets to the standard height (basically a height that fit my Kitchenaid underneath); removed the L portion to have just a bar/island; painted the walls and ceilings white; fixed the tile (still need to grout); and put up some CA-UTE schoolhouse lights we found at Home Depot (subject to move after we add can lights).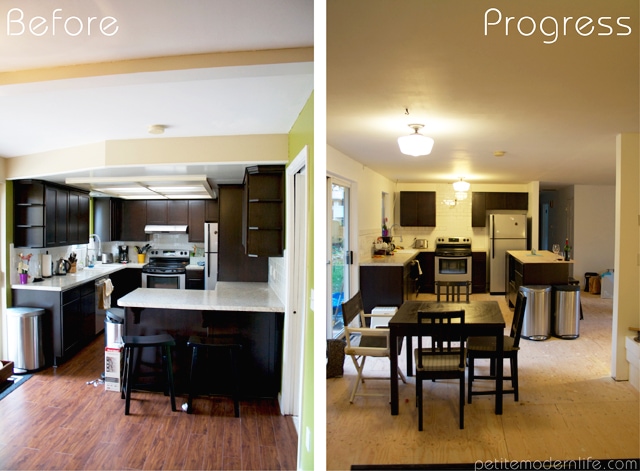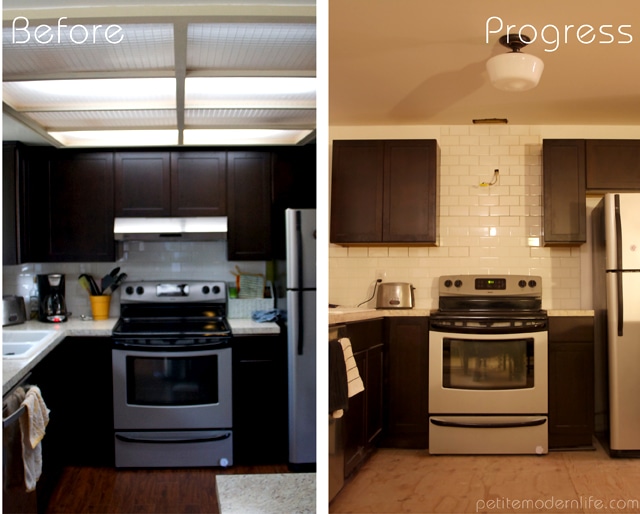 I can't wait to finish the tile so we can put our new oven range hood up there! ps. Isn't the light fun?!
I want to give you an idea of what went into making the island. If you look at the pantry cabinet in the "before" picture, you'll see that the top of the lower cabinet is a good couple inches above the counter of the lower cabinets. I loved the storage space provided by the pantry cabinet, especially in light of lacking a real pantry, so I wanted to find a way to keep it. Mr. G ended up raising all three cabinets with homemade 2×4 mount inserts and shims. Until we get counters figured out, we've nailed down a sanded piece of plywood for the bar! I must admit, I'm really starting to dig the plywood look…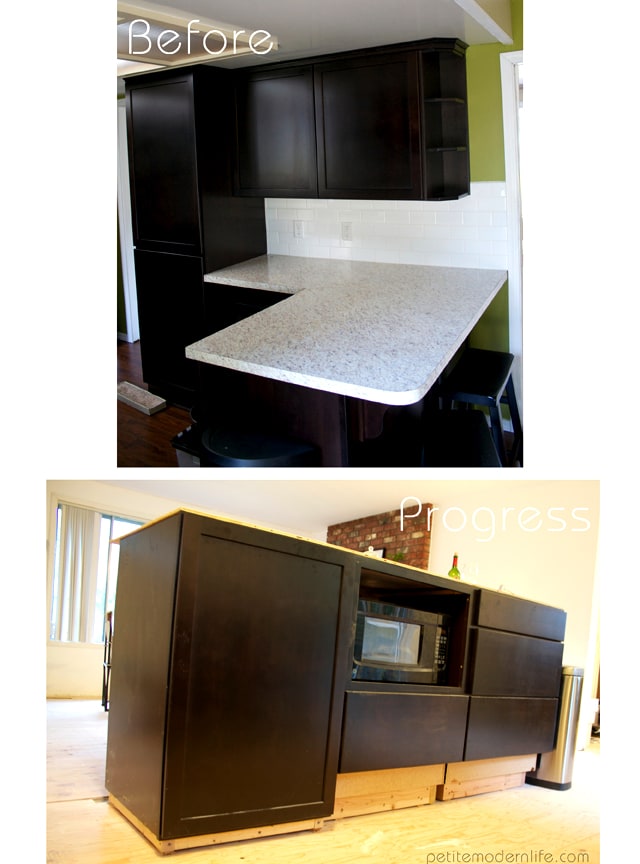 That's about it for the updates friends, thanks for stopping by and checking it out! I've been working on the office as a personal project (aka, Mr. G has given up the room to me to go crazy on), and I personally want to keep it a legitimate surprise until it is ready! (muahaha…) I will share these little treasures I picked up today: a small metal utility shelf that just needs a little love, and my first succulent to be its friend.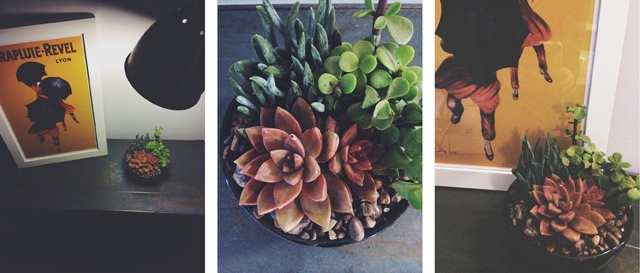 ps. We finally chose our floors!! Yesss, we bit the bullet and committed. That surprise will be coming at you in about a week!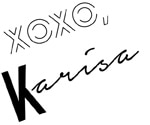 *This post may contain affiliate links to products I use and love. Read more on my FAQ page.*