Hello all! I hope you had the merriest of Christmas' with those you hold dear. Ours was cozy and sweet with one another, our furballs, and our family that we're blessed to live near here in the PNW. We've also had some quality time to work on our house projects that have been creeping along.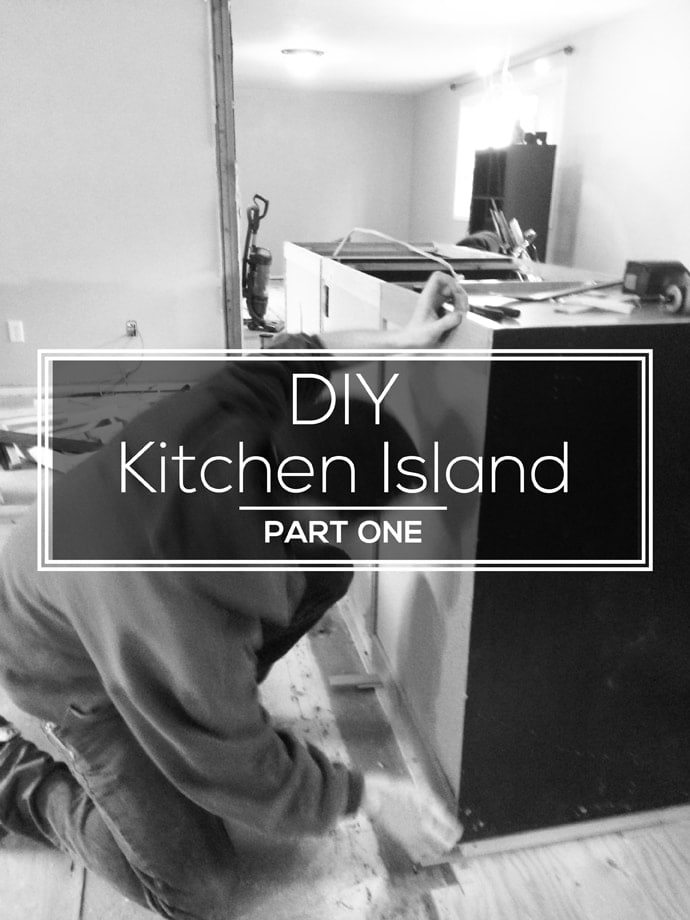 Today I'll share with you one of such projects, our DIY Kitchen Island. Part 1, to be more specific.
When we moved in our kitchen "island" looked like this.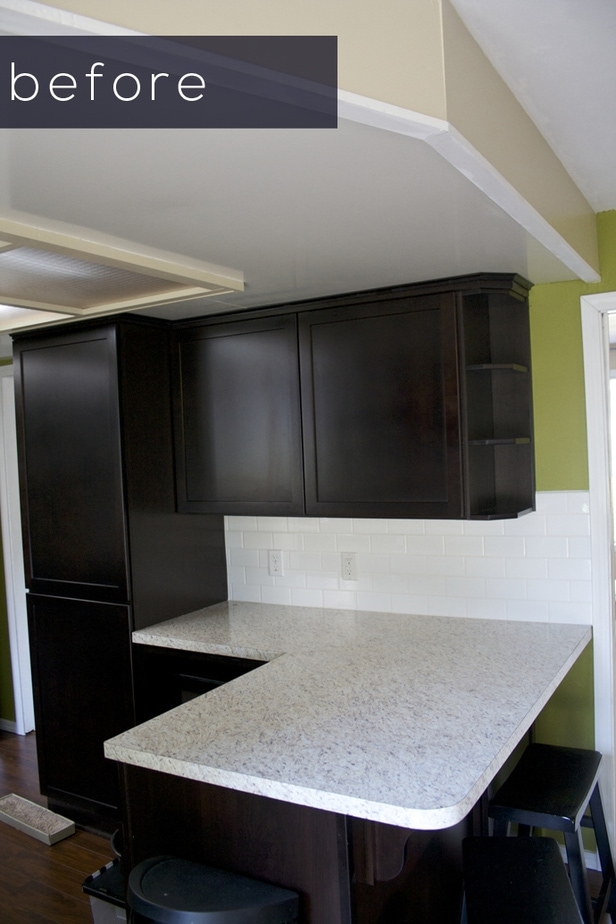 We decided to open up the kitchen into the other room and create a real island. Here's the other side of the wall.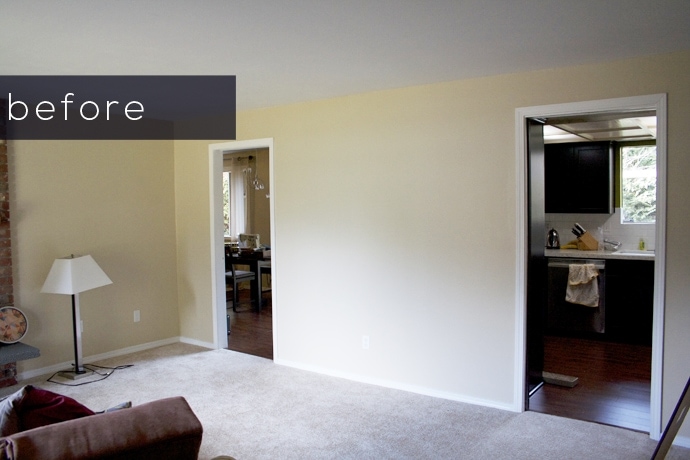 So then we grabbed our crowbar and did this…
We wanted to make good use of the cabinets (that were brand new, which is odd for a shortsale) so we kept the bottom of the pantry cabinet and switched the end cabinets to have maximum storage under the island. It ended up looking like this. I love love the drawer space. They're easy to organize and provide access to my most used items like pots, storage containers, and platters.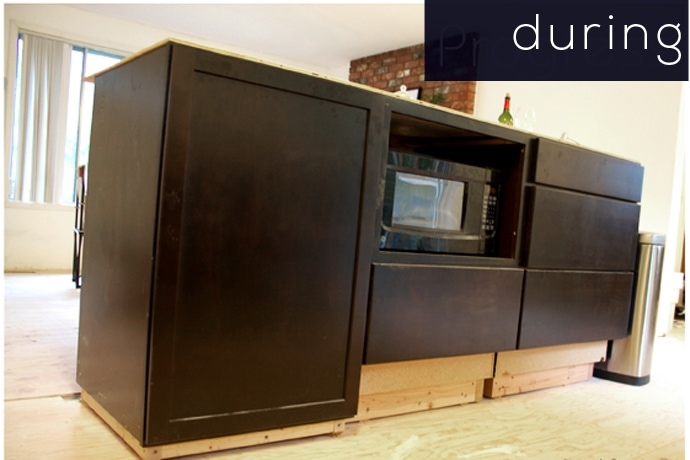 You'll notice the cute wood decoration under the cabinets. Kidding, not cute, BUT useful! In order to keep the pantry bottom cabinet we had to raise and and level all the cabinets. We did that by fitting wood mounts on the underside of the cabinets and leveling them with shims. We might use leftover pieces from the cabinets to cover this part.
There! Now we're up to speed on how our island came into existence. Check back on Wednesday to see how we're putting the counter together!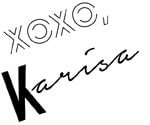 *This post may contain affiliate links to products I use and love. Read more on my FAQ page.*