I had the fun opportunity this past week to to participate in Wayfair.com's Great Craft Exchange! Myself and some other bloggers were given a simple medium to create a craft out of and send off to one of the other bloggers! I was given a set of small white tea towels to have fun with and I decide to do a cute iron on with  some graphics and phrases.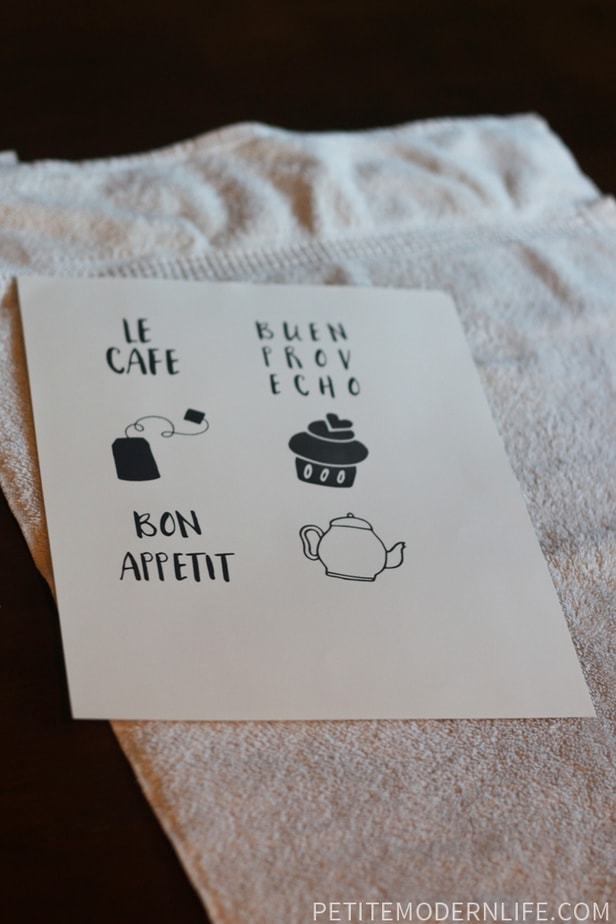 Disclaimer: I had to reprint my graphics to have the phrases in the mirror form to iron on appropriately (doi!)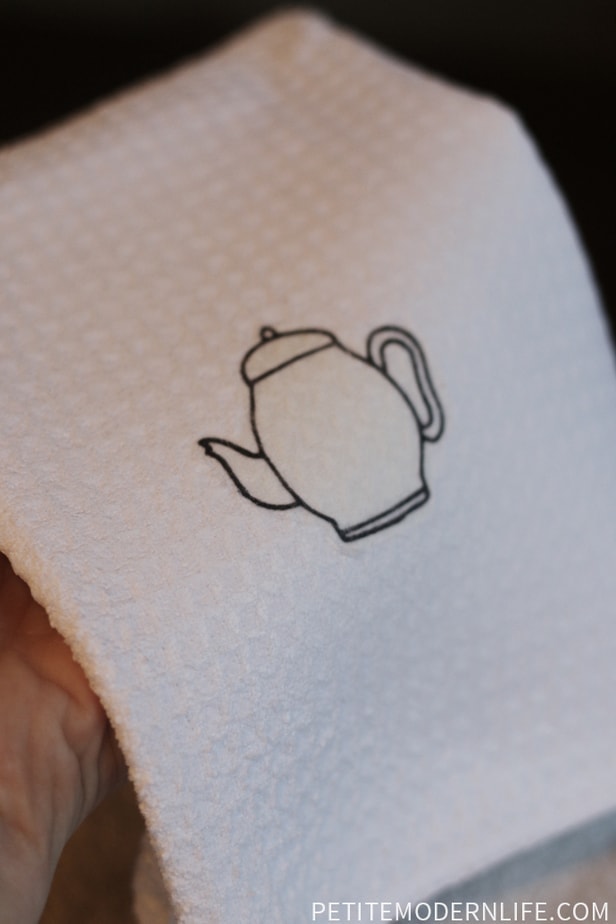 After getting the hang of it, the iron ons were really neat to see decorating the tea towels. I really want to experiment more with them!
Makes you crave a cupcake and coffee doesn't it?
And here it is all bundled up and ready to hit the road! This little DIY would be a great house warming or hostess gift this fall! Just find the right iron on papers that are for your printer on Amazon! Here is a free download of my graphics for a similar small project you can do at home!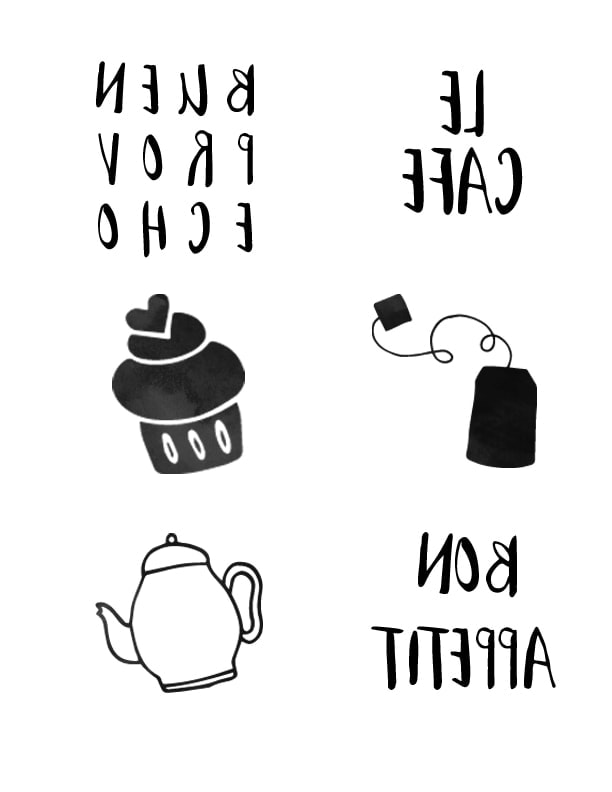 Thank you for following along this easy DIY!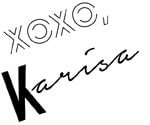 *This post may contain affiliate links to products I use and love. Read more on my FAQ page.*