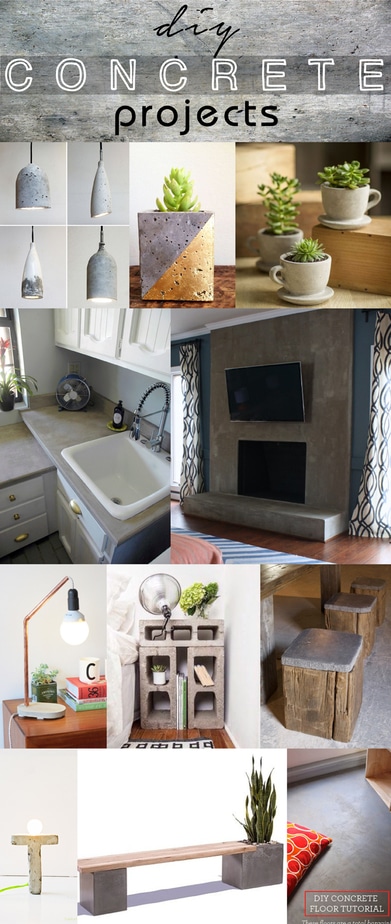 Recently I've been  scouring the blog community for more information on covering things in concrete. Is it durable? Is it affordable? Is it really difficult? The answers came in as "yes and no." Craft projects don't necessarily need to be sealed or stained, so that cuts costs. DIY concrete projects like counters and floors require more effort and $ for the variety of sealers they may require, but are much less expensive than replacing with other stones. The smaller projects don't take that much time and can add variety to your home. People doing the larger projects usually say it's an interim fix, but the majority boast on its durability.
The coolest thing I've learned thus far is that instead of having to make HEAVY concrete forms, you can cover just about any roughed up surface with a product called Ardex- Feather Finish.  
We'll be starting with the laminate counters in the bathroom based on the tutorials by Little Green Notebook and Young House Love. It's a very small space so we'll let you know how much we end up using with a 10lb bag as well as the others sealers they recommend buying: Miracle Sealants 511 Impregnator Penetrating Sealer
 with AFM Acrylacq Satin
 or Quikrete Concrete Cure And Seal Satin Finish
.   Knowing we'll have leftovers, we might go ahead and use it on the kitchen counters and maybe the bathroom floor depending on how we like the finished look.
But then I wonder… Why stop there?! Right now I know I can give just about anything a makeover with white paint or chalkboard paint- – – and now I shall add concrete to that list. Just take a look at some of these DIY concrete projects!
> Concrete Pendant Lights  by Home Made Modern <

> Concrete Planter  by Pattern of Life <

> Concrete Coated Mugs <

> Concrete Fire Place by Designer Trapped in a Lawyers Body <

> Concrete & Copper Pipe Lamp by Look What I Made <

> Cinder Block Night Stand <

> Paver Topped Wood Rounds (Squares) by Funky Time <

> Concrete and Wood Bench <

> Concrete Floors by Design Mom <
I'm excited to see how I can incorporate concrete projects into our industrial modern home theme we've got going on. I'm sure there will be projects a plenty as soon as my Amazon shipment of Ardex shows up at my front door! Stay tuned!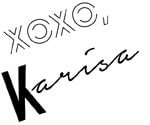 *This post may contain affiliate links to products I use and love. Read more on my FAQ page.*