Happy New Year to you! I'm teaming up with Wayfair.com to share my ideal date night in! We're big fans of date night in, even if it is a little tricky in the small living space. To start our date night in, we feed the kiddos their dinner, holding off on our own and get them down at 7pm. (Yes, it's glorious.) Reuben goes down in his little closet room and Ava goes down in our bed. Then it's go time! 
Friday's it's homemade pizza (see my recipe in this Wayfair post!)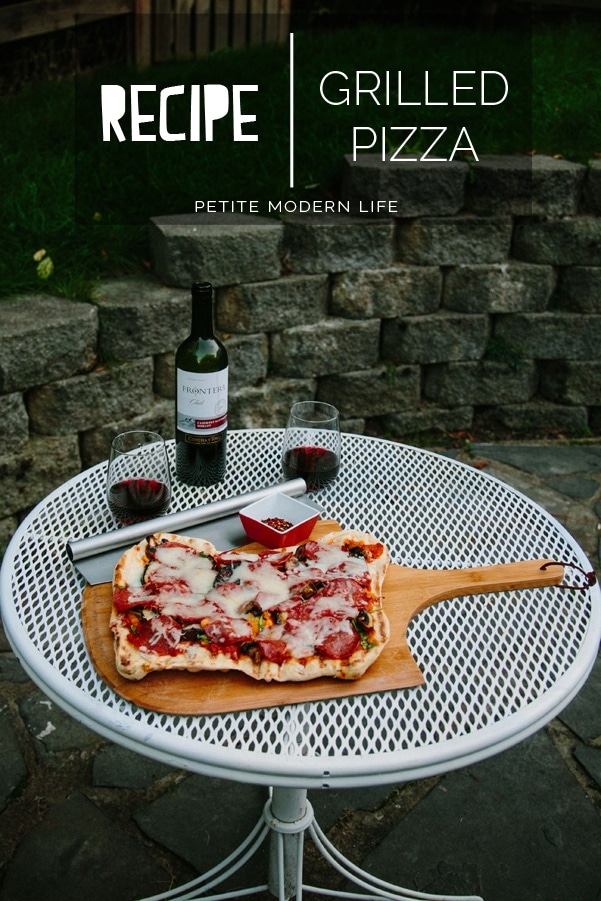 Another date night in favorite is the cheese, bread, and antipasto board! (All the heart eye emojis right?)
Here are some favorite items to grab for your date night in!
Cheese: havarti, goat cheese, sharp white cheddar
Meat: Pepperoni, roast beef, salami
Antipasto: Roasted garlic, kalamatas, roasted bell peppers, roasted tomatoes, marinated mushrooms.
Baguette
Light crackers
Red wine
Martini ingredients
Those are just our usual items that we have on our platters. Yum!
Recently we've been LOVING Lemon Drop Martinis. Oh mama. Here's the recipe that hits the spot for us. (You can save this recipe image to your phone!) I buy Kirkland Signature Vodka at Costco (bottle), use lemon juice concentrate, and I bought a bottle of simple syrup, but you can easily make it yourself too! The ingredients are simple and I fall for anything lemon flavor every time.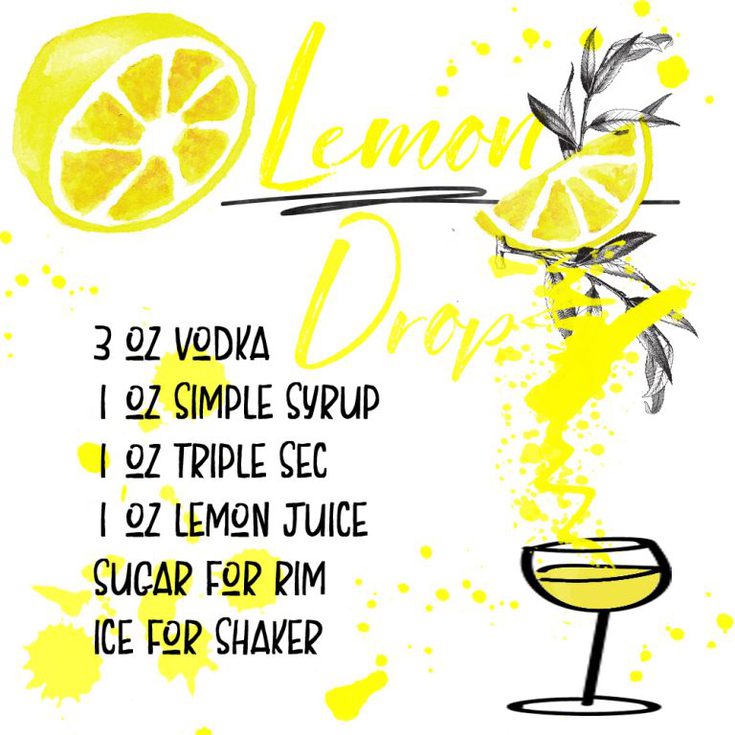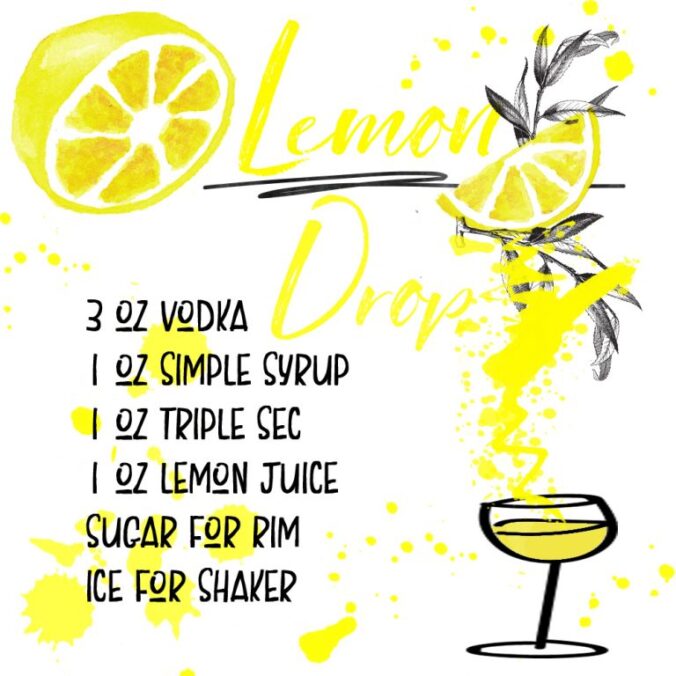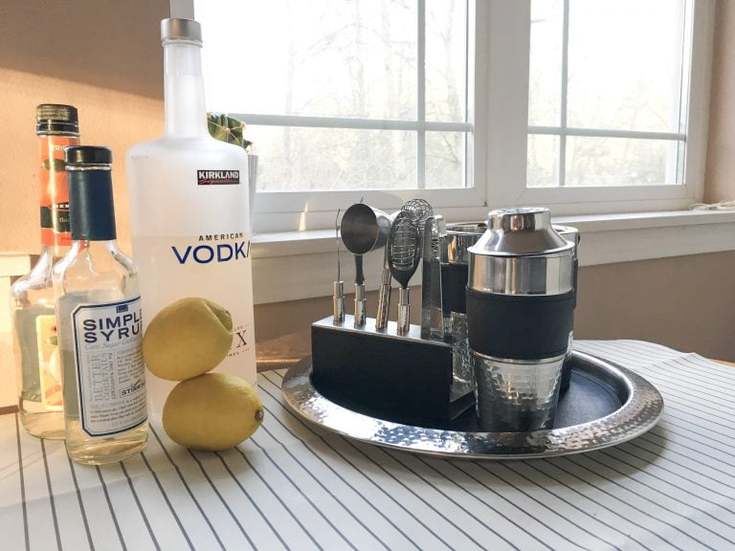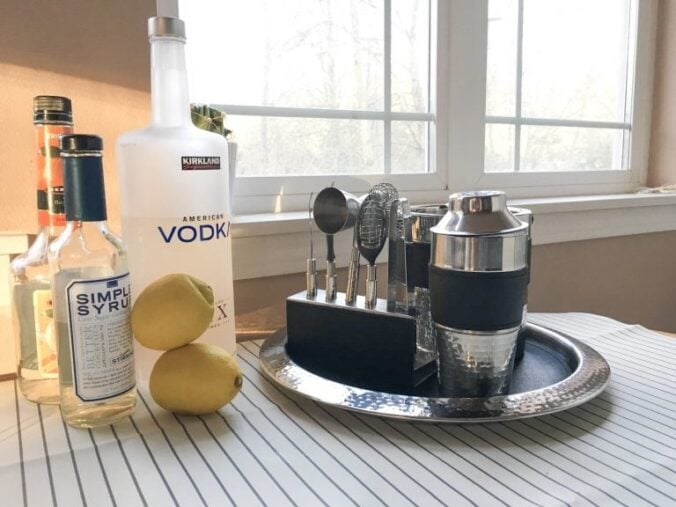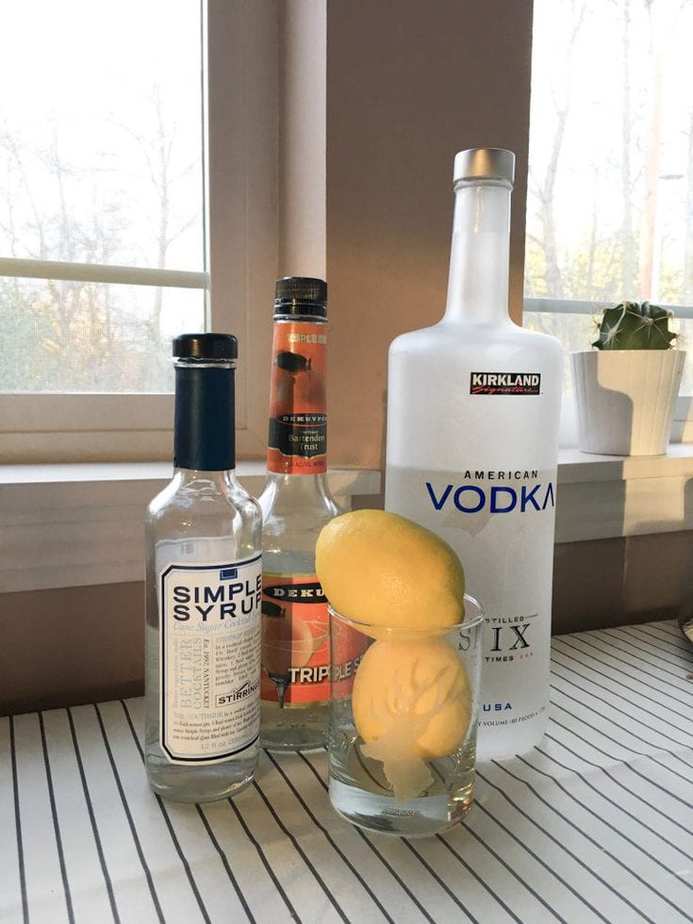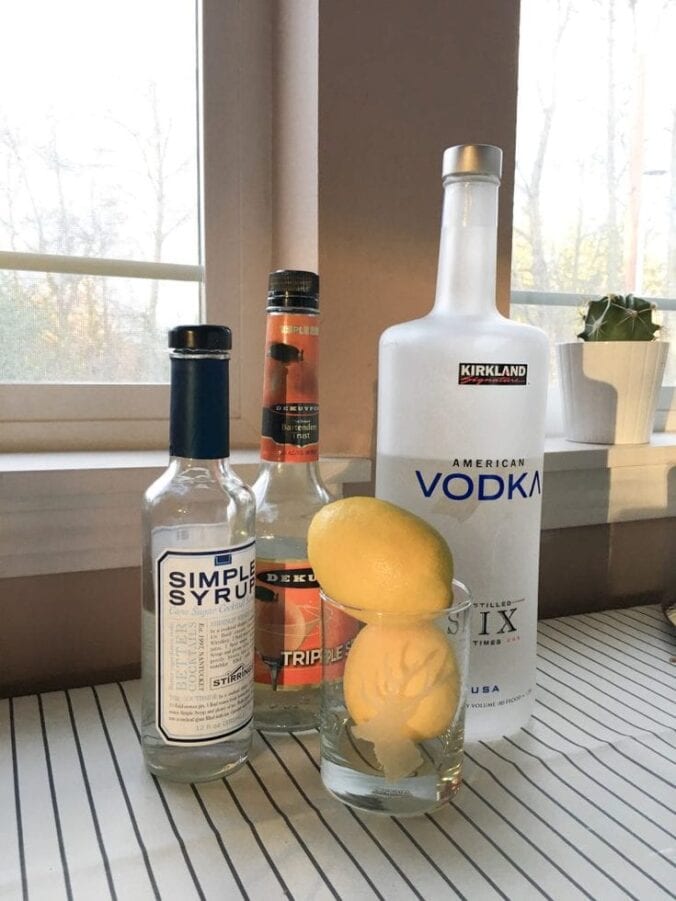 I received this awesome bart set from Wayfair (pictured above) and it has all the doodads you need to make a drink!
(See more Bar Tools Here)
The only bummer is it is SO hard to take the top off the martini shaker after using it. I've had to have my husband wrangle it each time. Do you have a favorite martini shaker you can recommend?! I'm all ears!
What do you guys do on a typical (or atypical) date night in? What do you recommend? Let me know in the comments below!