Happy spring!! I cannot believe the good weather we're having right now here in the Pacific Northwest. It's going to be mid eighties today! WHAT? I'd say "bust out the bikini," but I don't know if I want to do that at this stage post baby/I would have to wear SPF 100 to protect the porcelain skin I perfected over the winter season. What I will say is, "bust out the flower pots!" it's time to make the backyard a place you want to relax in and enjoy this spring.
Why not make these Copper Dipped Flower Pots for just $1 each? Seriously. If you have the paint and flowers then the this cute little project will only cost you a buck and a trip to the dollar store!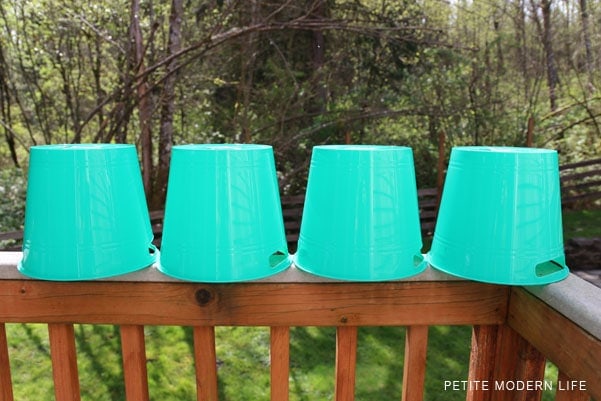 A recent trip to Costco had me leaving with way more than my typical groceries. I had never paid attention to all the gorgeous plants, trees, flowers, bushes, and bulbs they sold there! I couldn't help but load up my cart to the brim. Most everything went right int the ground, but I needed some cheap planters for my cute Gerbera Daisy's. Luckily a stop at the dollar store proved fruitful (flowerful?) and I walked out with these turquoise plastic buckets.
When we got home it was time to get planting and crafting. I had a little (adorable) help of course.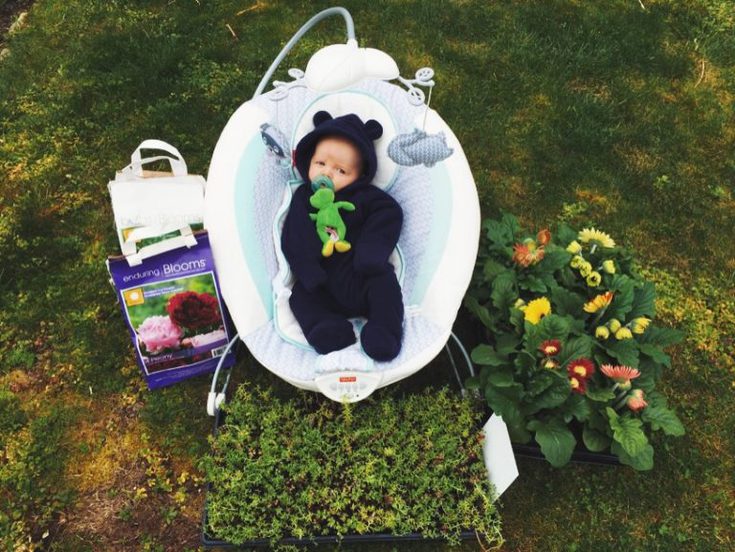 Painting the buckets was really easy! I just took a produce bag and taped it on with masking tape.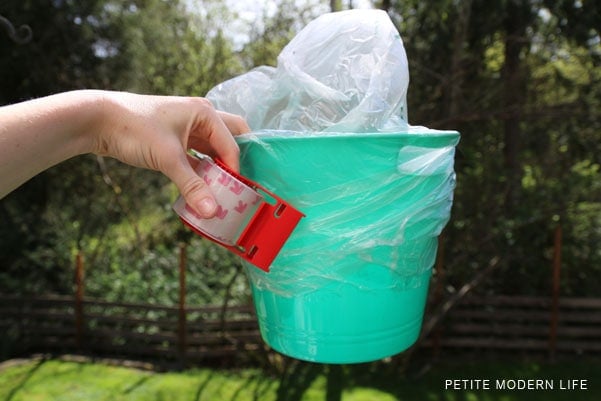 Then I took my Rust-oleum metallic copper spray paint and sprayed the bottoms.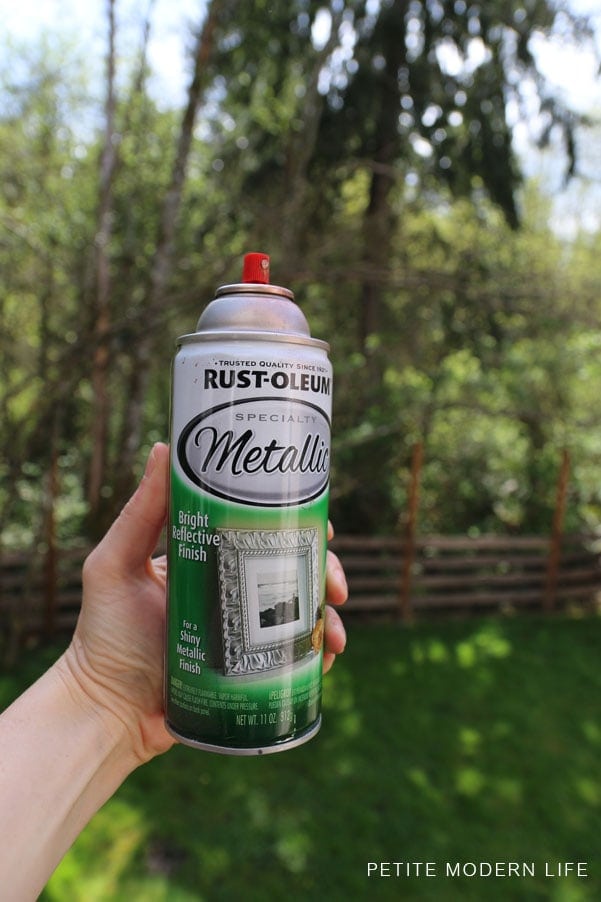 Next I tried to punch some holes in the bottom with a nail, but honestly the plastic just cracked. I figured that served my purpose, so long as the crack wasn't too big that the dirt would break through. Luckily the amount of dirt needed is minimal, so I had no issue!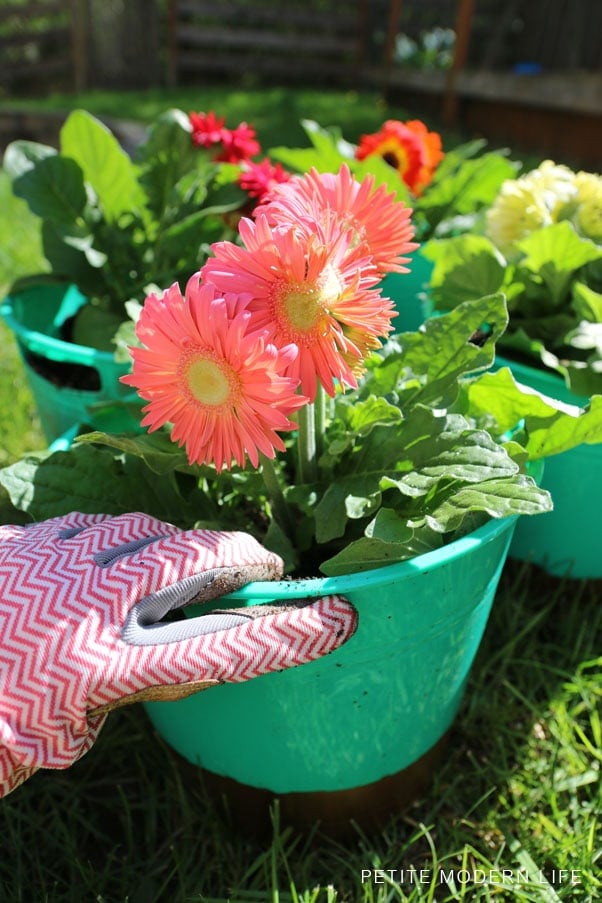 They turned out really pretty!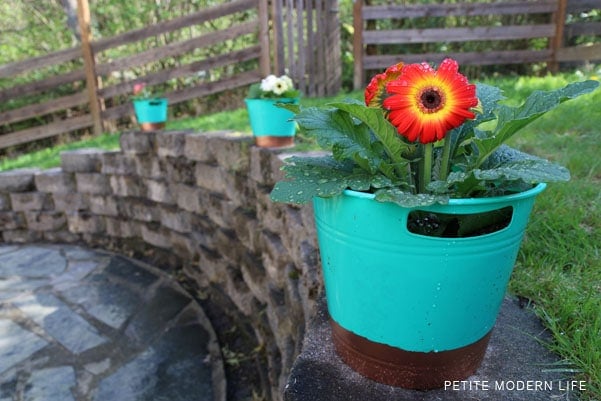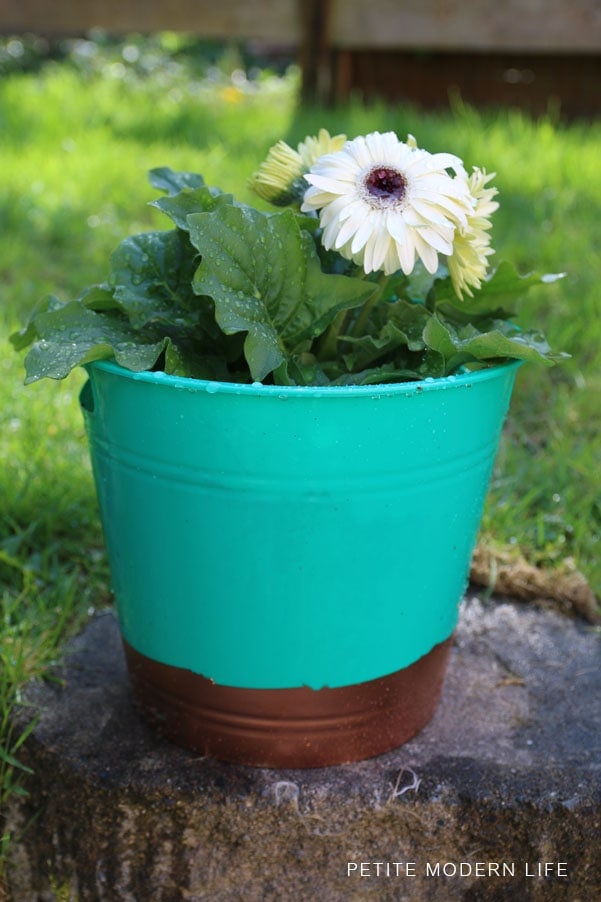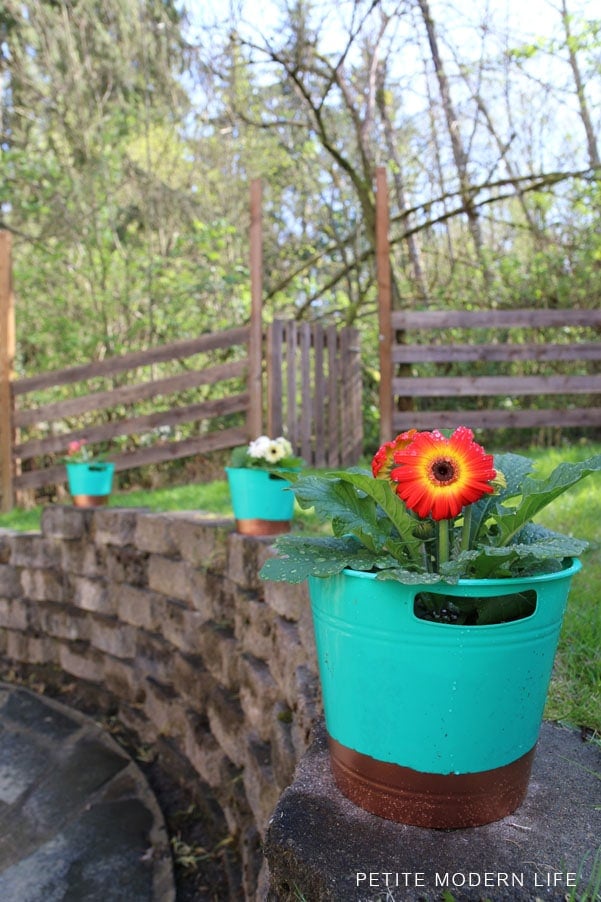 What are you doing to spruce up your backyard this spring? Do you have flower pots that you love? Or maybe some that you don't love so much? Try this dipped paint technique to make them more fun!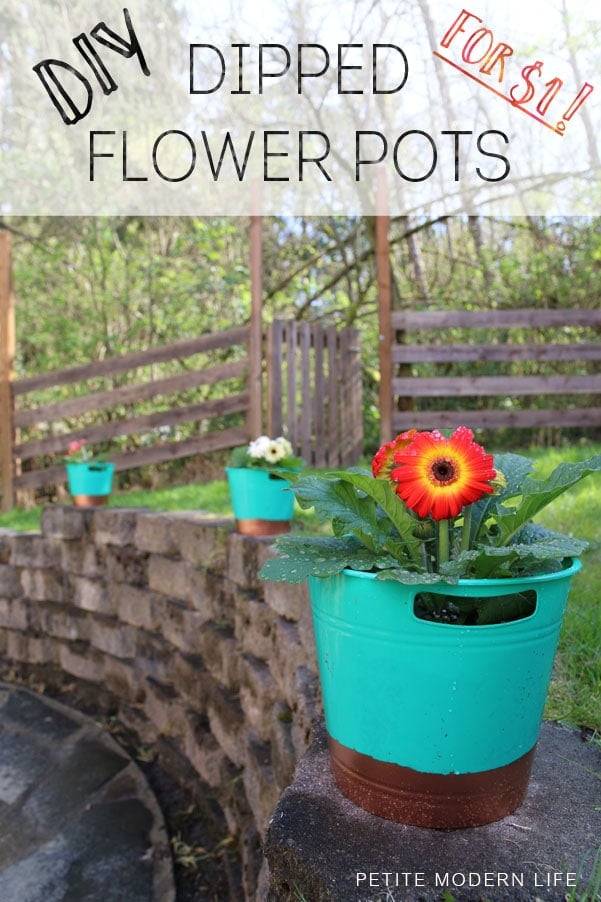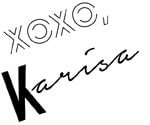 *This post may contain affiliate links to products I use and love. For more information about my affiliate links please check out my FAQ page.
*This post may contain affiliate links to products I use and love. Read more on my FAQ page.*